I'm using the iPad as my main computing device since 2012. It started with the retina iPad 3, a year later I wrote the #iPadOnly book on an iPad 4 and as I upgraded my iPads, now I'm working on the 2020 iPad Pro 11. Basically, I'm showing how an iPad is a real computer.
Monday, March 1, 2021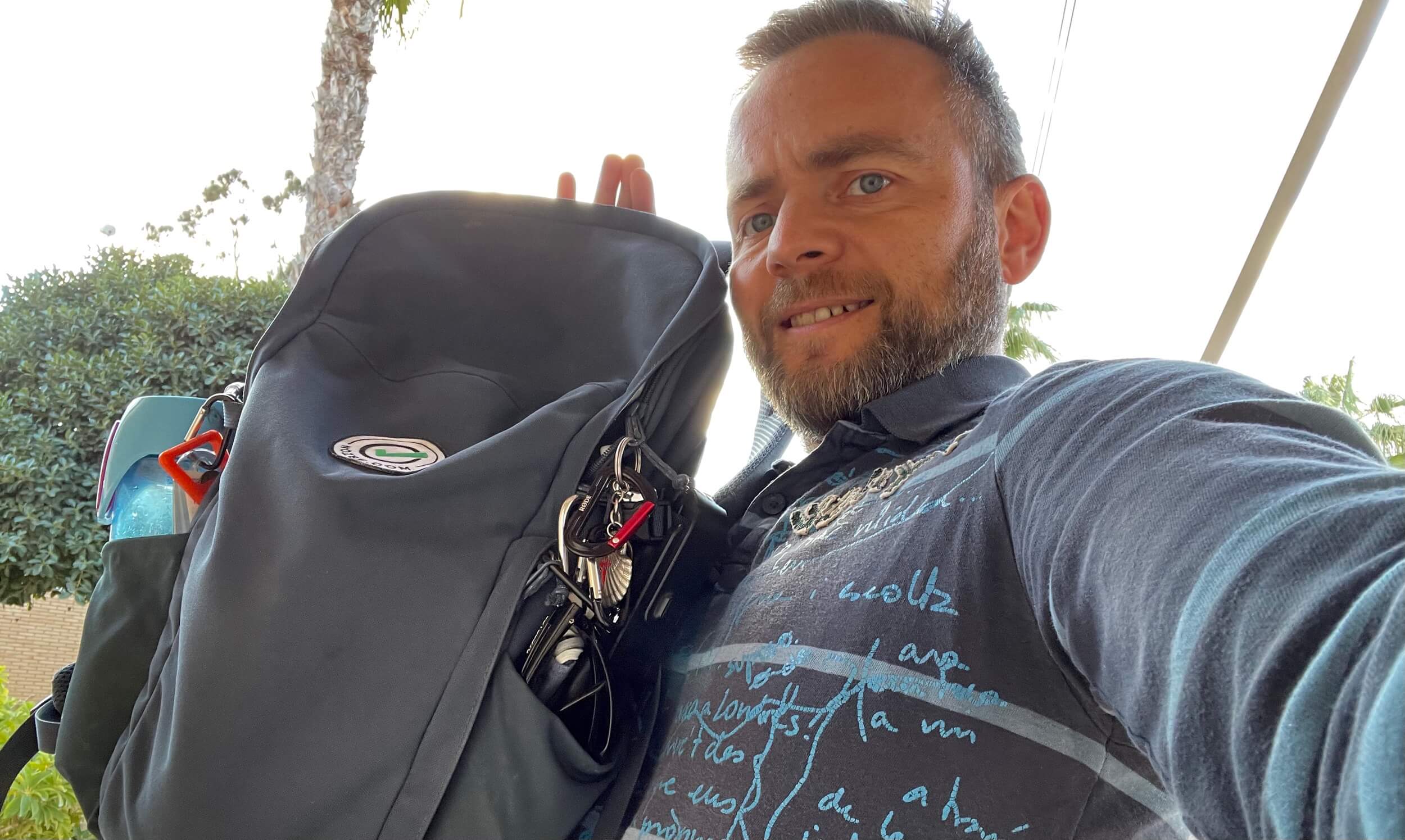 Despite the pandemic and lack of long-haul travel, I'm still using my backpack almost daily when I need to leave home. As recently I embraced the MagSafe lifestyle I decided to review everything I carry in my backpack and write it up over here so that it might be also helpful to you. Here goes:
Thursday, January 28, 2021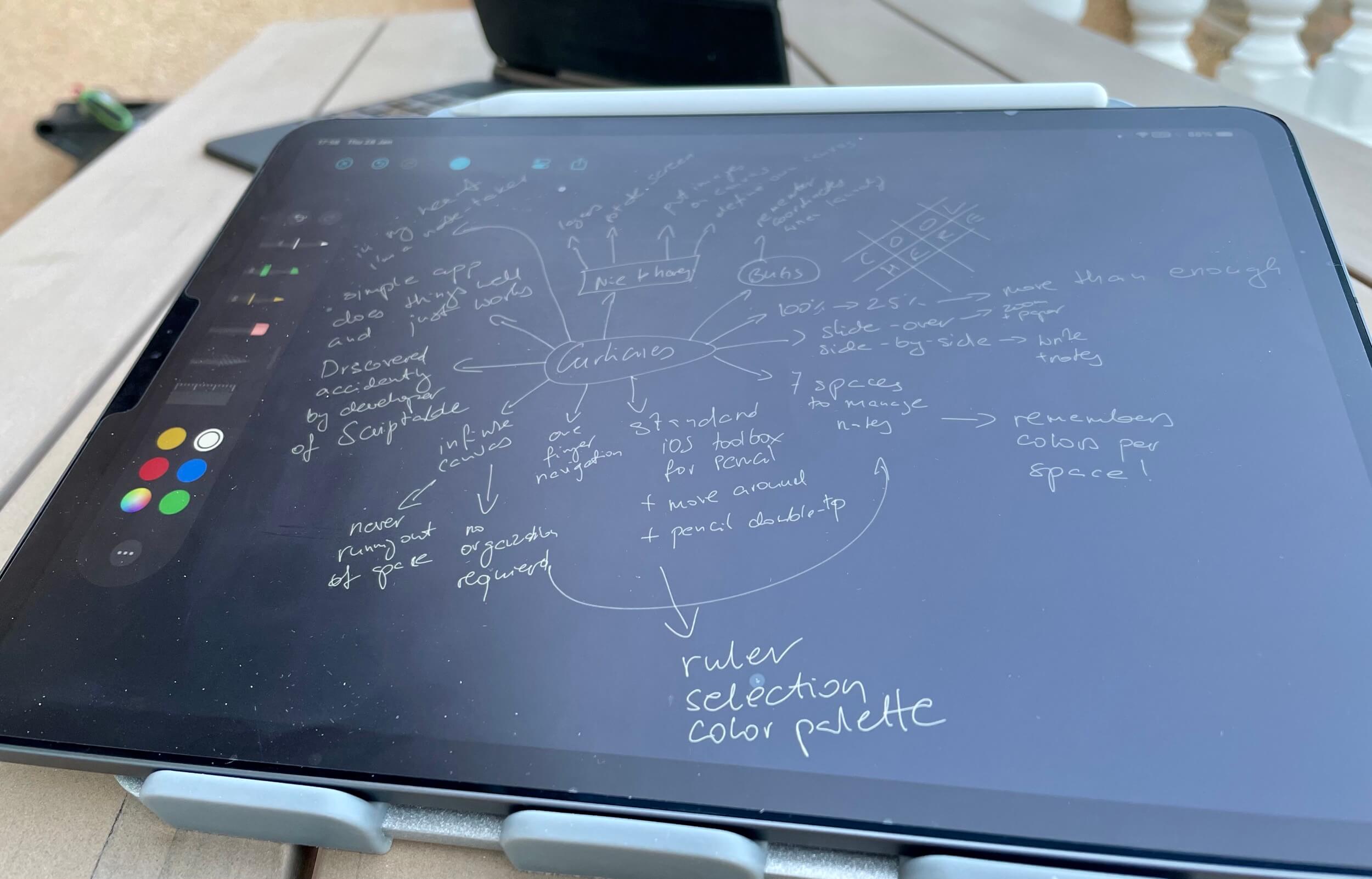 When I wrote about my iPad Home Screen I mentioned that one of the new apps for 2021 on my dock was an app that wasn't even released yet on the App Store - Curlicues by the Danish programmer Simon Støvring, the maker of Scriptable. Simon was gracious enough to give me access to the TestFlight version of his app and I promised to give it a spin. Instead of writing him a long email, I decided to write a full review on my blog. Yes, the app is that good. It stays on my iPad Pro dock.
Tuesday, January 12, 2021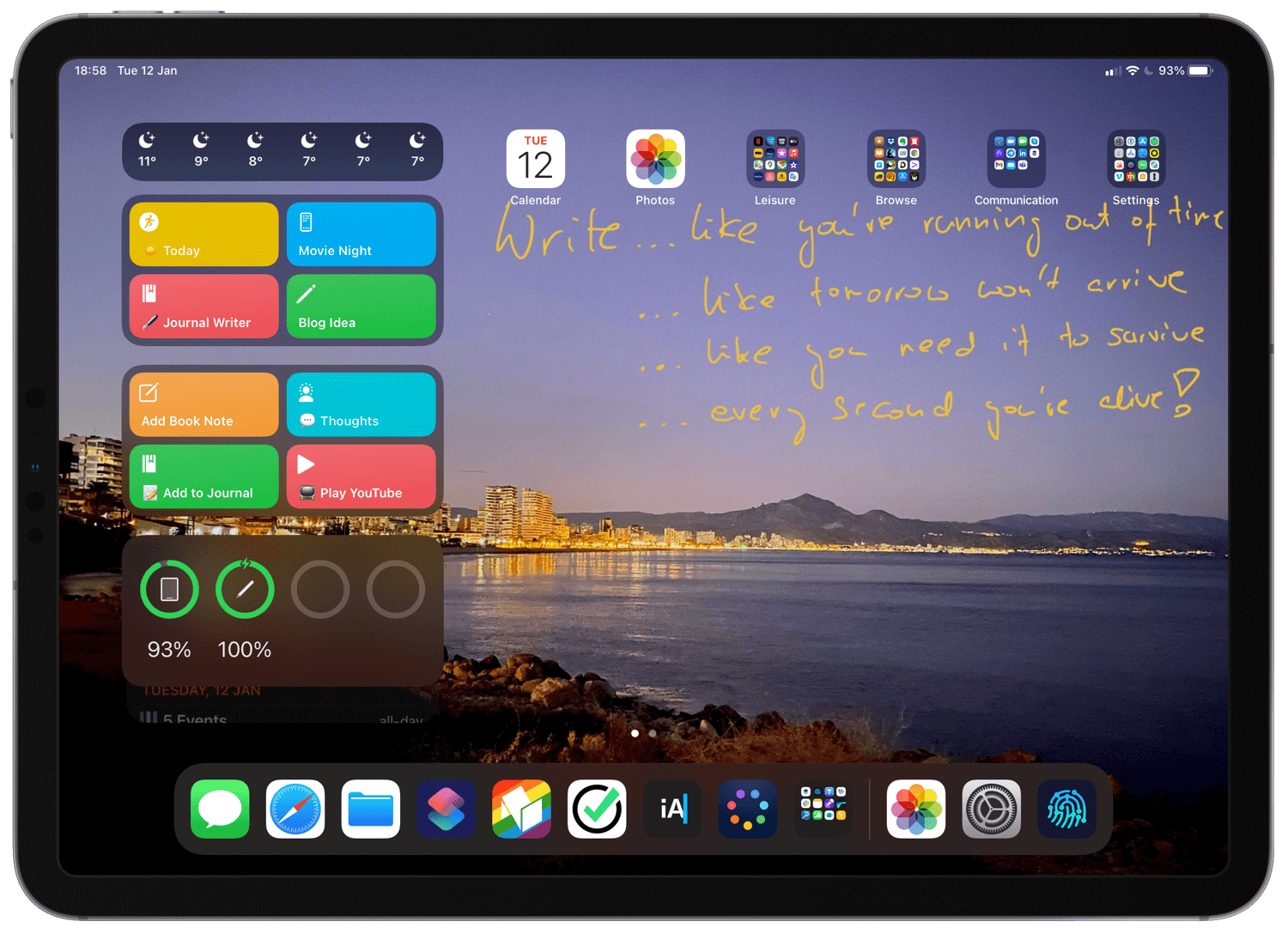 About three years ago I posted a detailed screenshot of my iPad Home Screen with the list of apps I use that help me work #iPadOnly using iPad Pro 11" as my main computing device. That list hasn't changed much over the years. Now that we're entering 2021 I've decided to re-think and simplify my app setup. I hope this inspires you to set up your iPad as a more serious computing device that you can carry anywhere.
Monday, December 21, 2020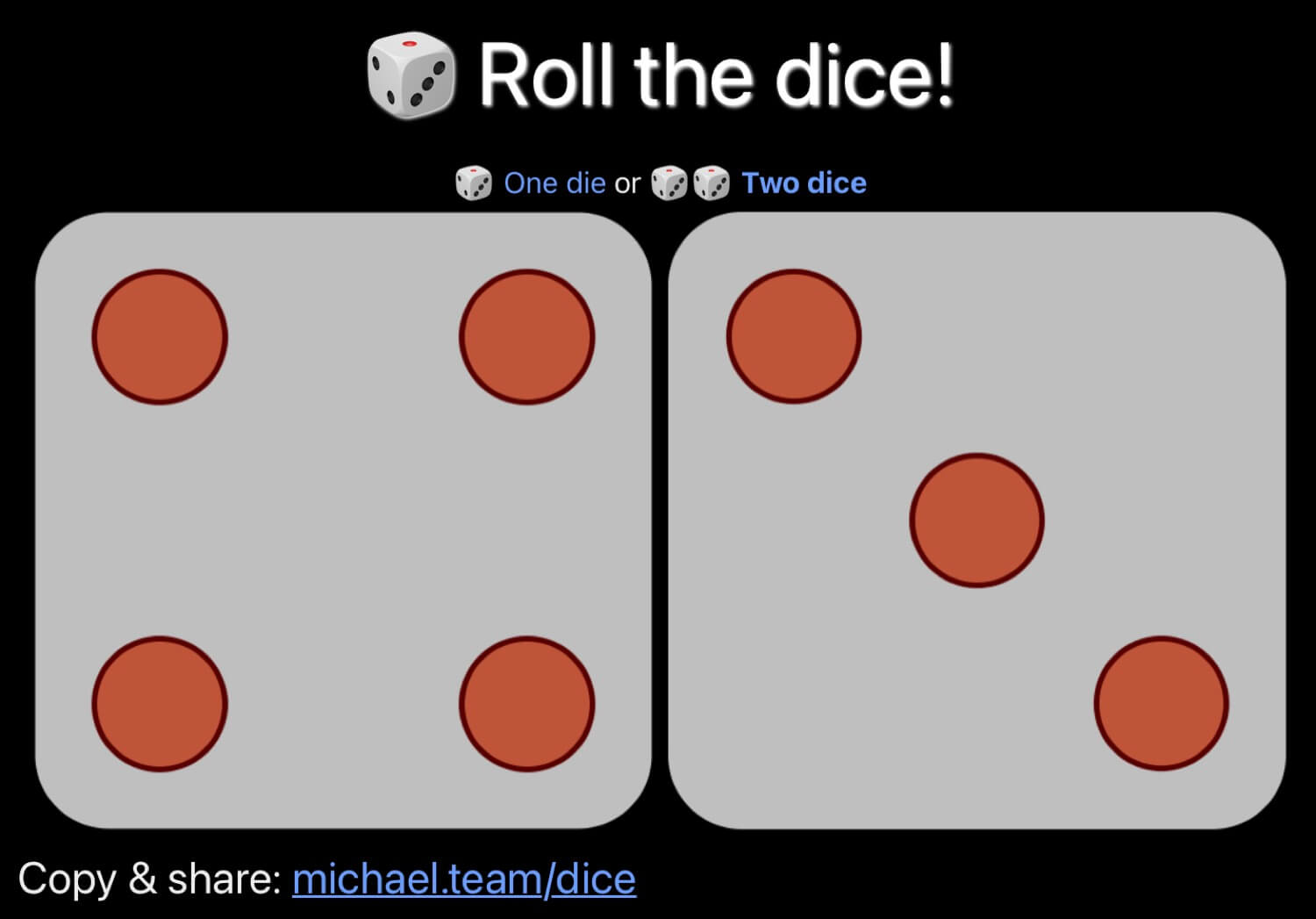 Every now and then it's good to get off the screens of iPads and iPhones and just play a board game. As a father of three girls, we like spending evenings playing Catan, Carcassonne or Monopoly. Or even just a simple "Snakes and Ladders" game. But to be able to play, you need dice. And in a household like ours, dice magically disappear… so in order to be able to have them always handy, I decided to quickly build virtual dice, so that we can use the phone to throw them in a truly random fashion! 🎲🎲 Get virtual dice here.
Thursday, December 17, 2020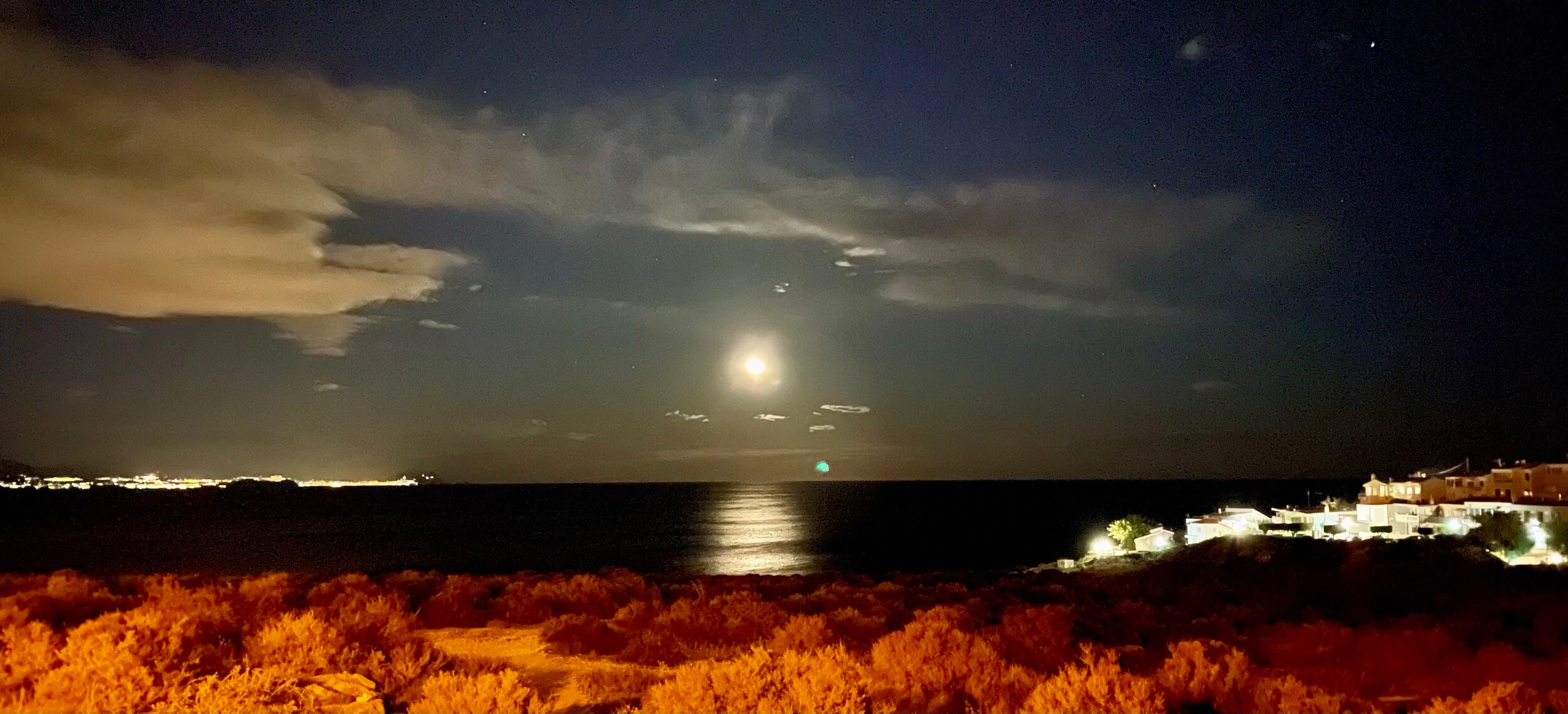 I like journaling daily. I like planning my next day in the evening. I like tracking how my day is going and what I spend my time on. Yes, I care about all these things and to make sure I do them consistently I prepared a Siri Shortcut (iOS only, sorry!) that helps me do just that! I hope you'll also find it useful:
Monday, November 30, 2020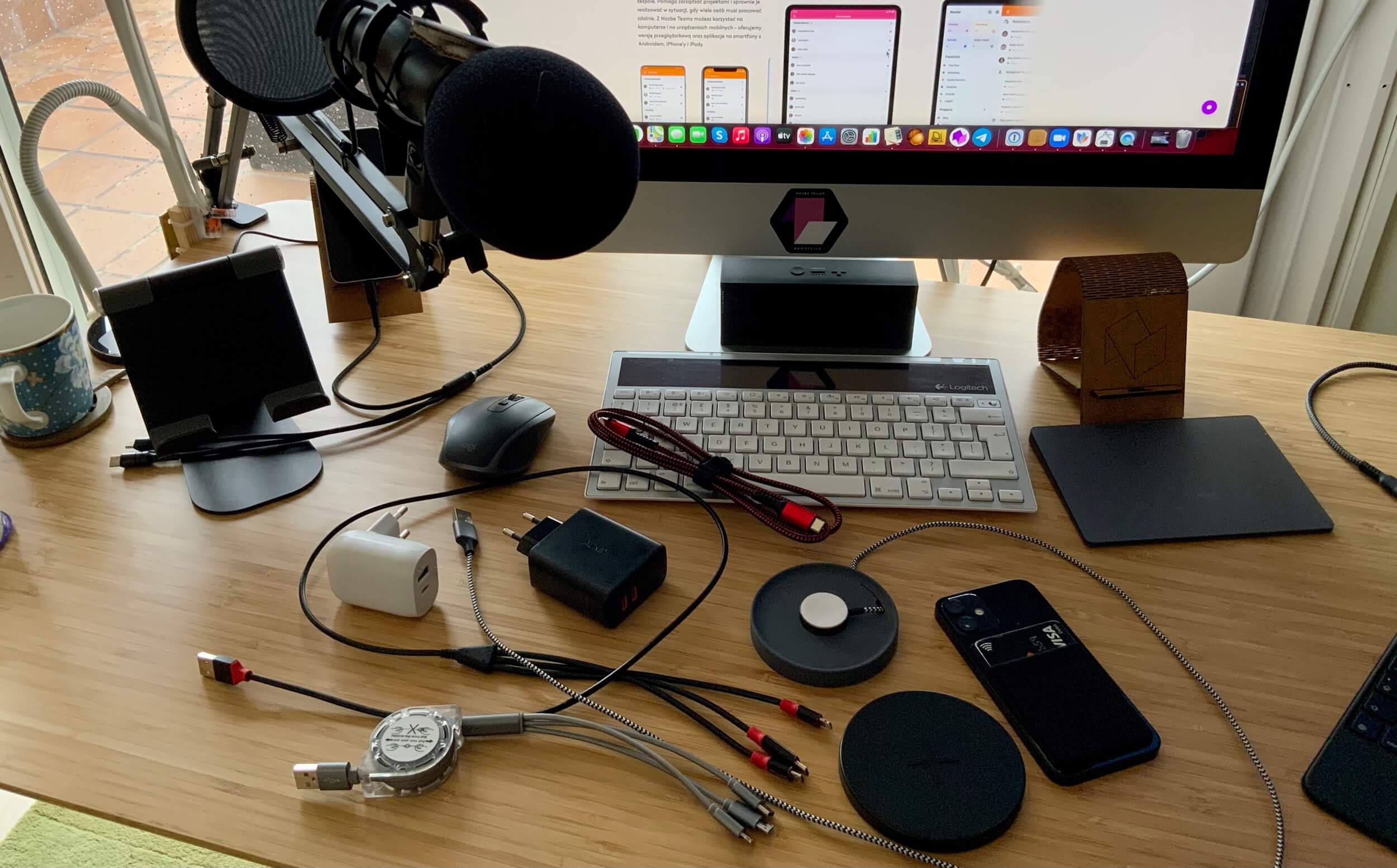 It's hard to satisfy a geek like me. I don't like to buy many things and I'm very specific about stuff I want. And there are also gadgets that I need. Here's the list of things I got on Black Friday or will be getting soon this holiday season (or will be telling my relatives to get for me). Hope it's useful to you and inspires you to get something for yourself:
Thursday, November 5, 2020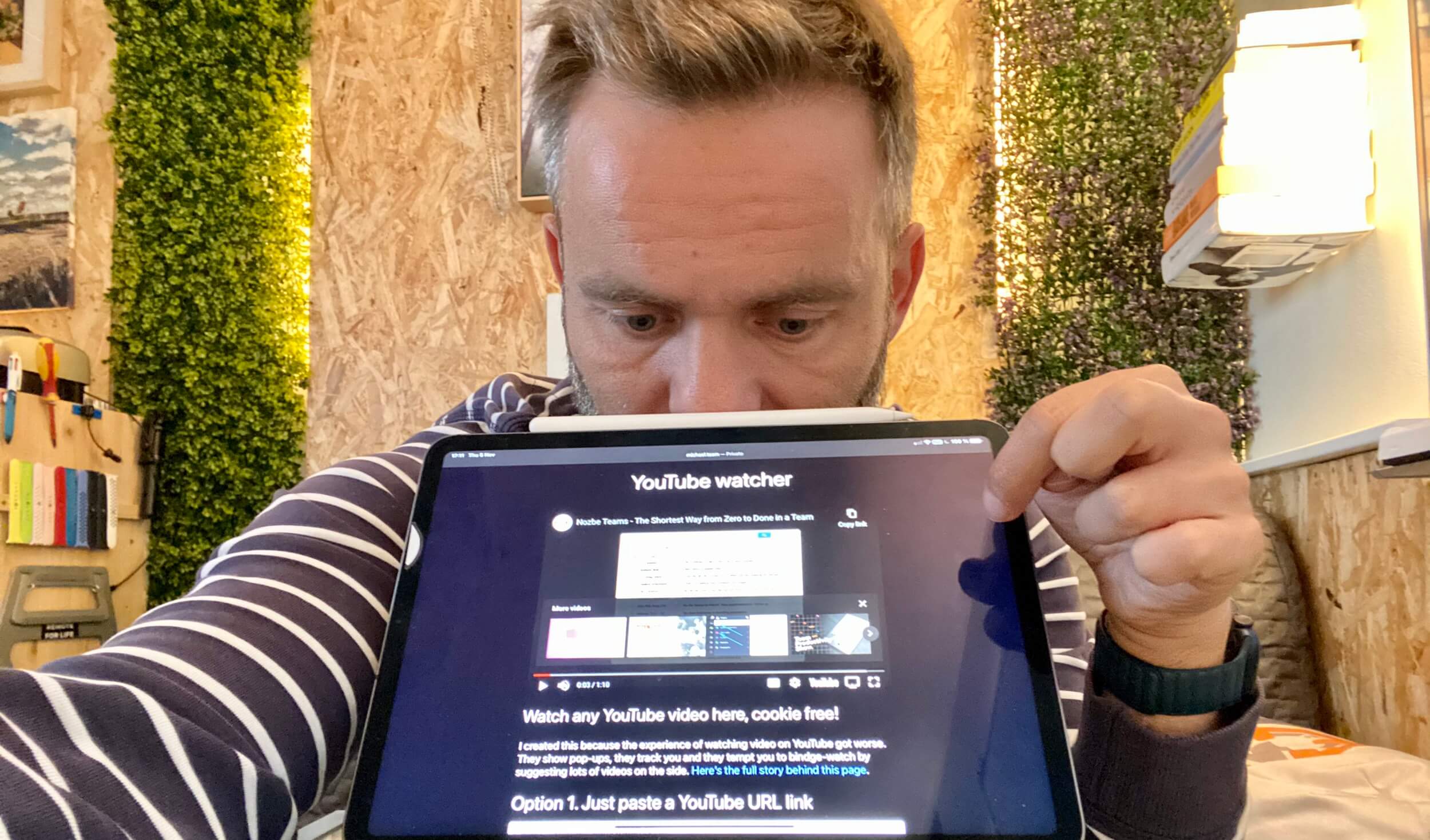 On my iPad not only I can download YouTube videos now, I also created a special page to be able to watch YouTube videos without being tracked. Here's why I did it and why I hope YouTube/Google will not find out about it:
Thursday, October 15, 2020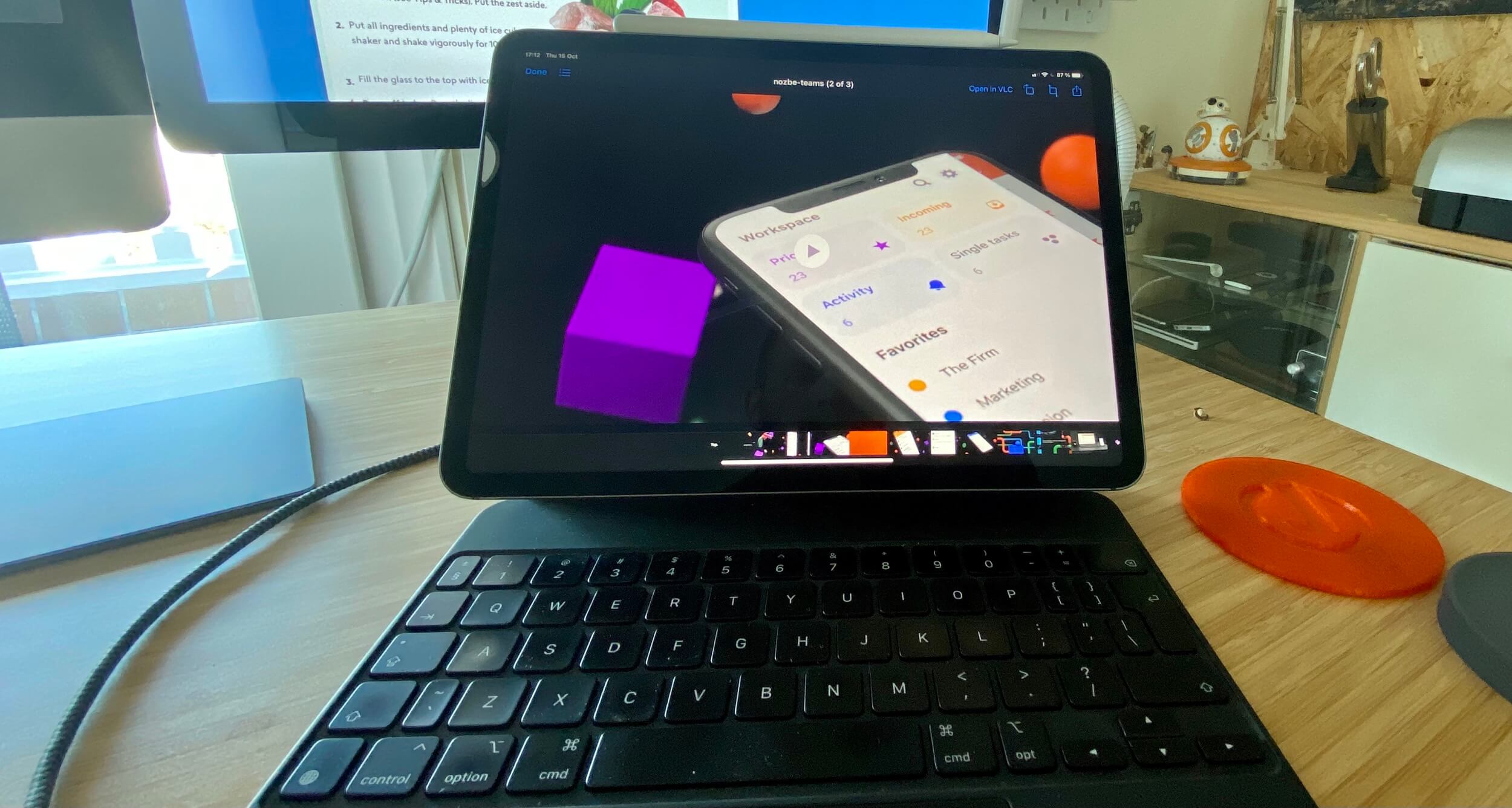 My iPad Pro has 256GB of storage and I usually use only half of it. Recently I started downloading more stuff to take advantage of that storage and be able to watch things later when the Internet connection is flaky. I download Netflix or Prime Video movies or shows, some of my purchased iTunes content… and most recently I started downloading YouTube videos thanks to a brilliant youtube-dl script and a cool shell-like iPad app. Here's how I do it.
Thursday, August 20, 2020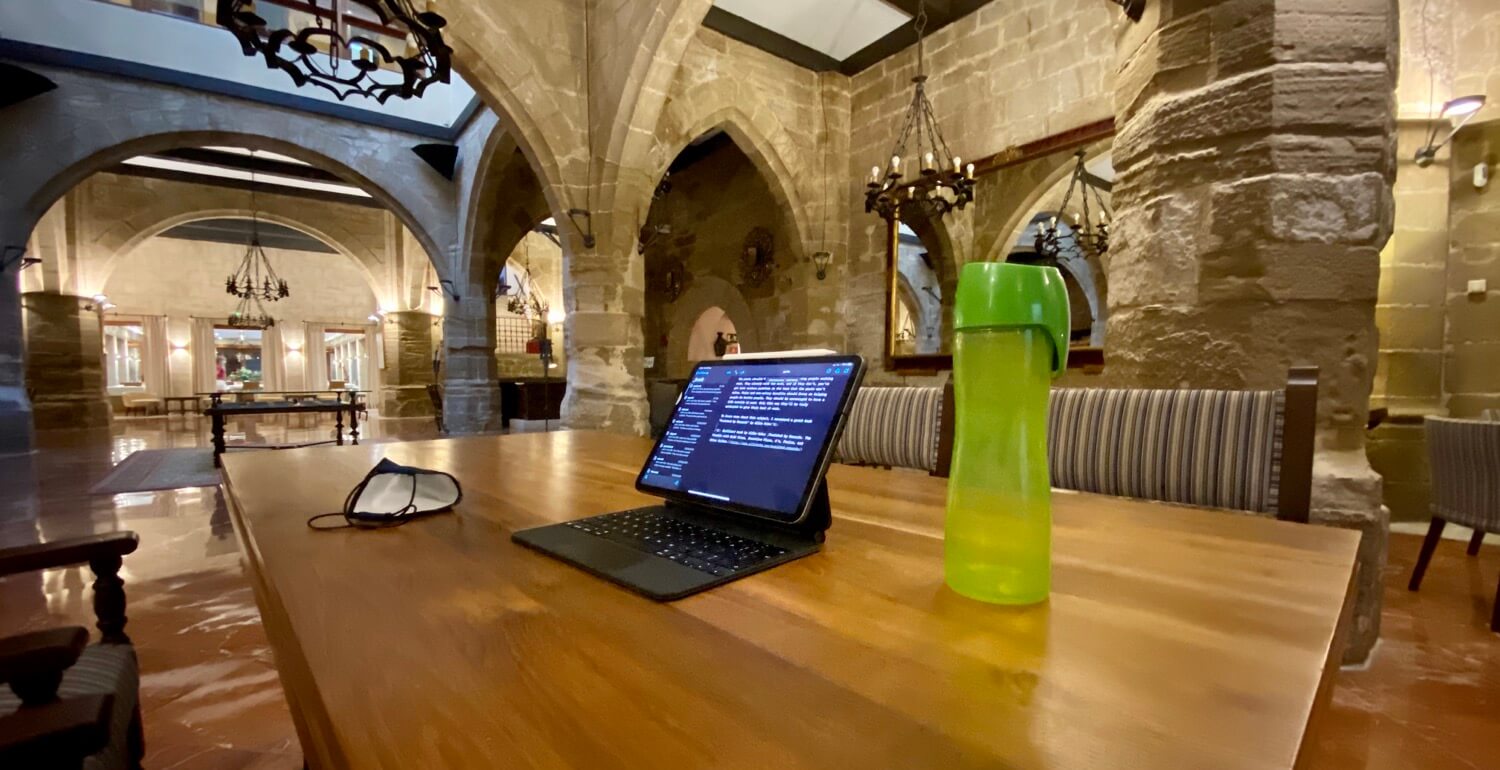 This year the device I'm writing these words on, turned exactly 10. A whole decade. What launched as a bigger iPod and a consumption device as described by the tech press, turned out to be a very capable device which I'm using right now to write my #NoOffice book. Here's my short history with an iPad:
Wednesday, April 22, 2020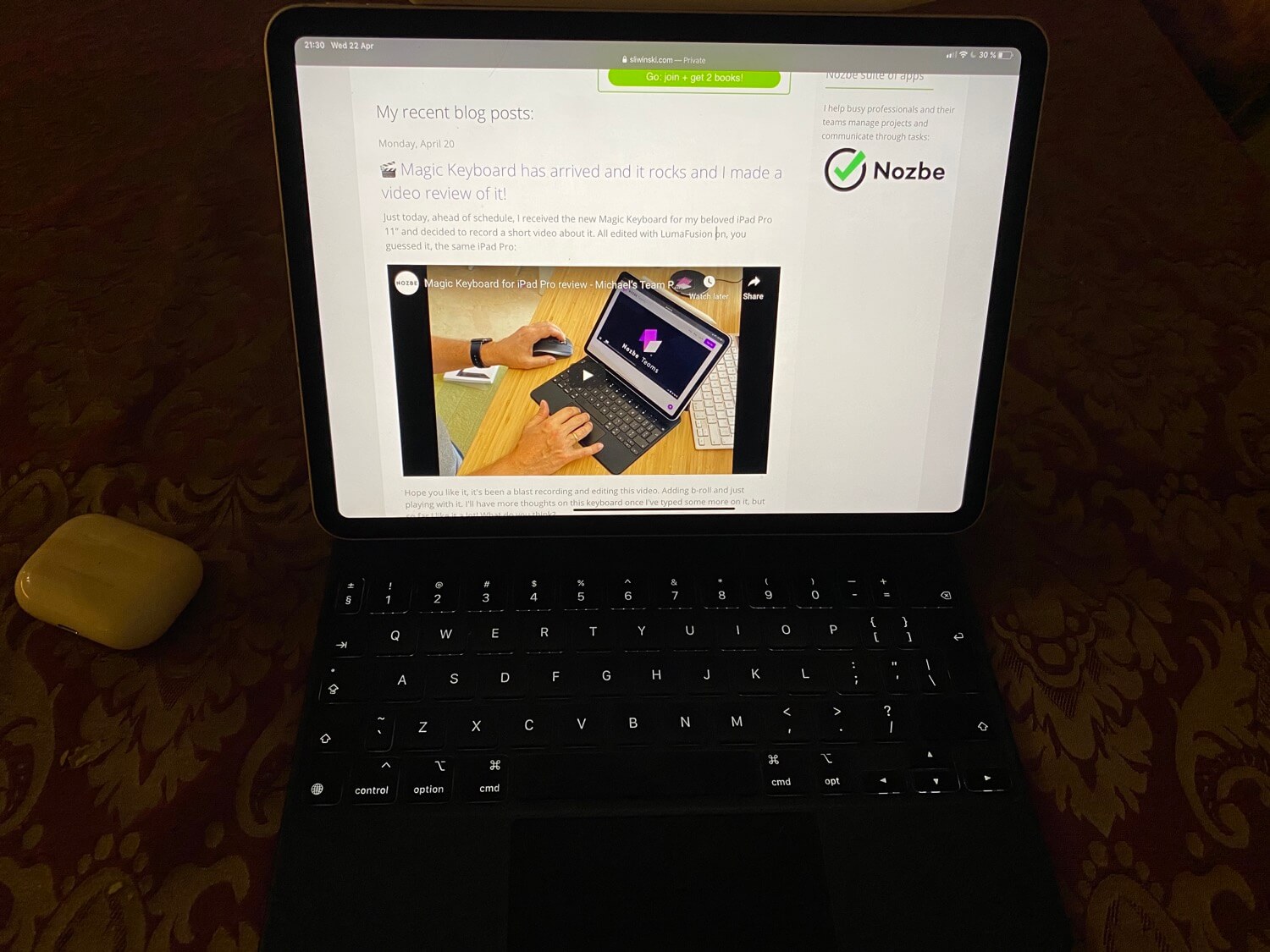 When I bought my first Mac - it was the first generation MacBook Air, it had a backlit keyboard. I wrote about it back in the day (December 2008). I loved it. Even though I touch-type and don't really look at it much, it was just so a nice to have it there. Now it's back with the Magic Keyboard and it's glorious. Plus there are other cool things about this new accessory which I didn't mention in my video review and today I'll try to dive deeper into all of them:
Monday, April 20, 2020
Just today, ahead of schedule, I received the new Magic Keyboard for my beloved iPad Pro 11" and decided to record a short video about it. All edited with LumaFusion on, you guessed it, the same iPad Pro:
Wednesday, April 8, 2020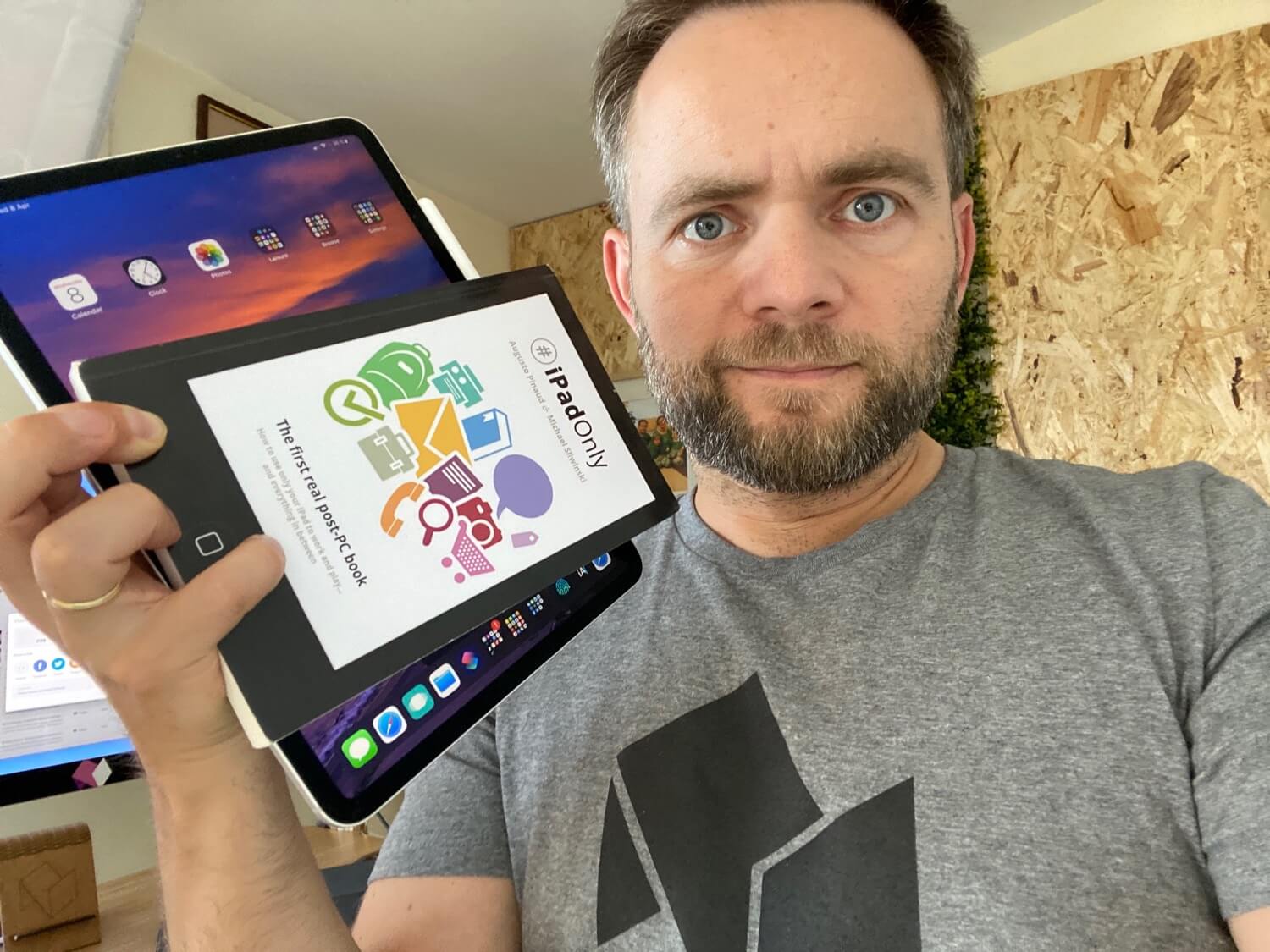 10 years ago the iPad went on sale and exactly 8 years ago to date I started my quest to use the iPad as my main computing device - I started being #iPadOnly. And a year later I co-wrote a book about this with my friend Augusto Pinaud and today this book is free and open-sourced for you to read online. Here is how it all came to be:
Thursday, March 19, 2020
Just saw the launch of the new iPad Pro and I love it. I'm not sure I'm getting the iPad itself, as it's just slightly better than what I've got now, but the keyboard is great - the trackpad support, the multi-angle support, the elevated view…. the whole thing is amazing (and expensive) and compatible with my current iPad. And the new ad is slick:
Thursday, January 23, 2020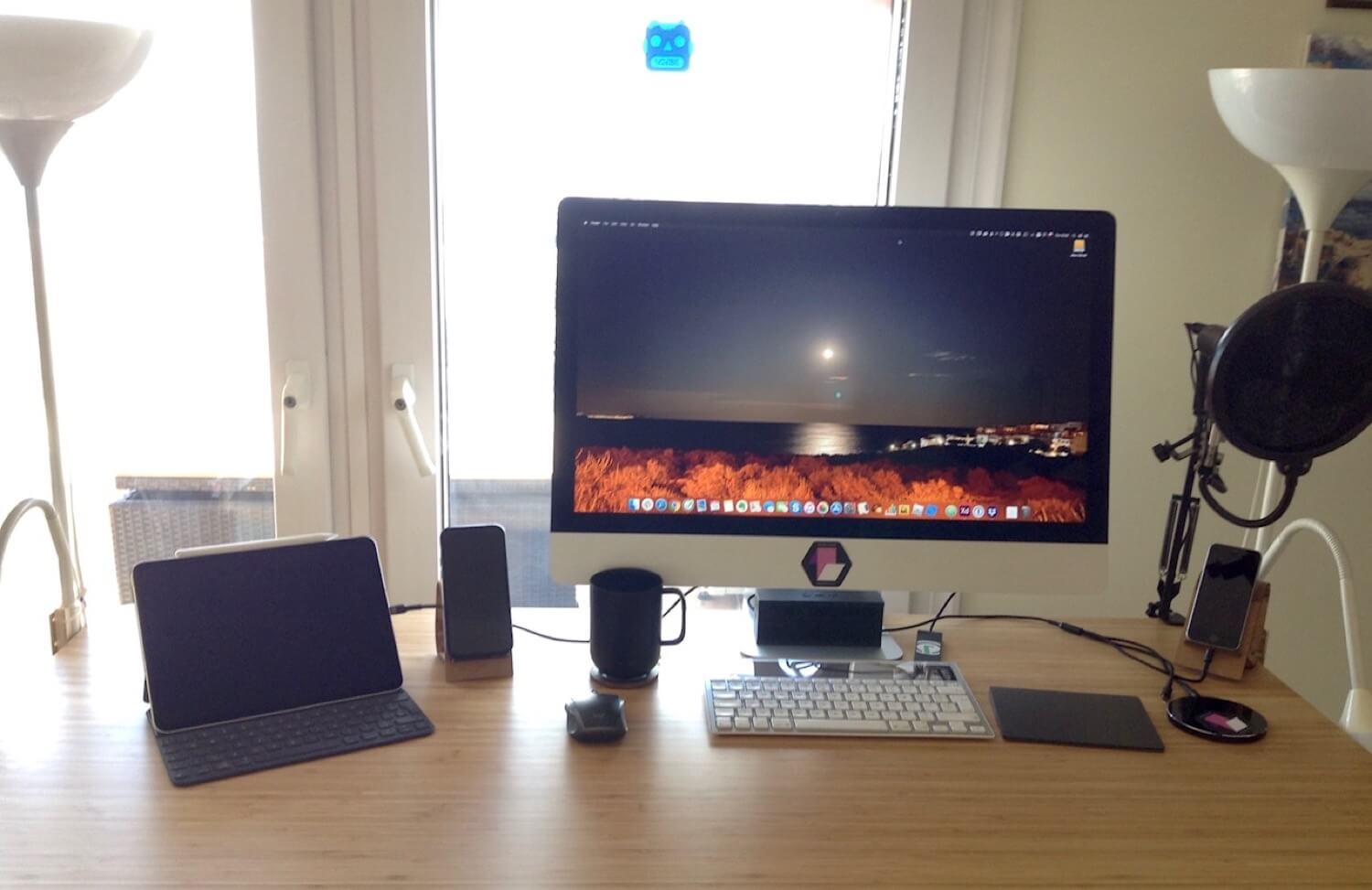 I'm slowly finishing off my Home office renovation which I mentioned in my previous post. I just upgraded my good trusty IKEA stand-up desk (model: Bekant) by getting a new bamboo table top (model: Hilver) - it's wider and shallower than my previous one so there's more space for my iPad Pro. Now that it's set up, let me show you what I've got there so hopefully it serves as an inspiration to you:
Wednesday, January 8, 2020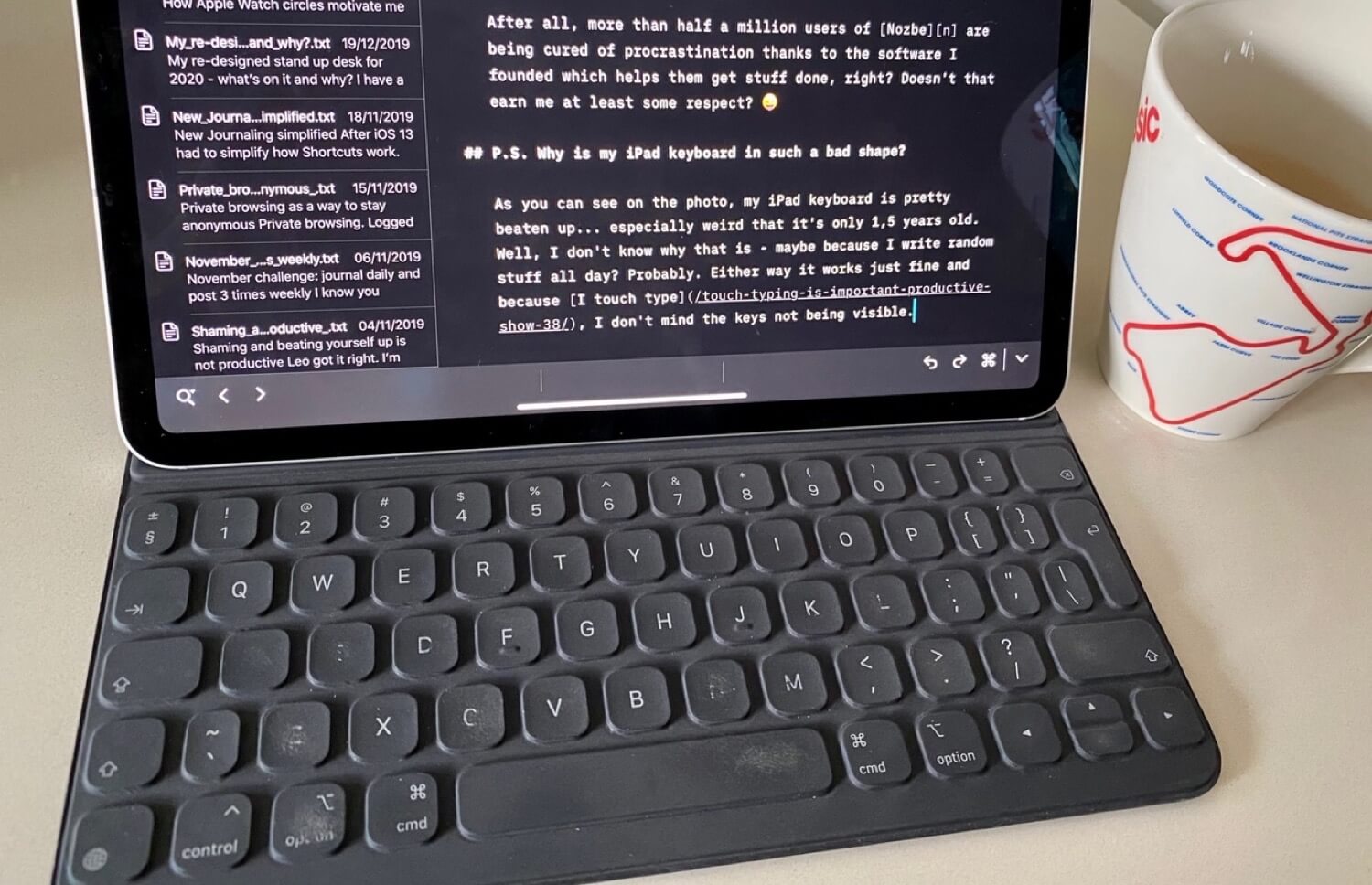 This happened today. My eldest daughter, Milena (11), is sick with chickenpox and she obviously had to stay at home. She's downstairs as I'm working upstairs in my home office. Around 1 pm she gets bored and comes up to visit me and says this:
Thursday, December 19, 2019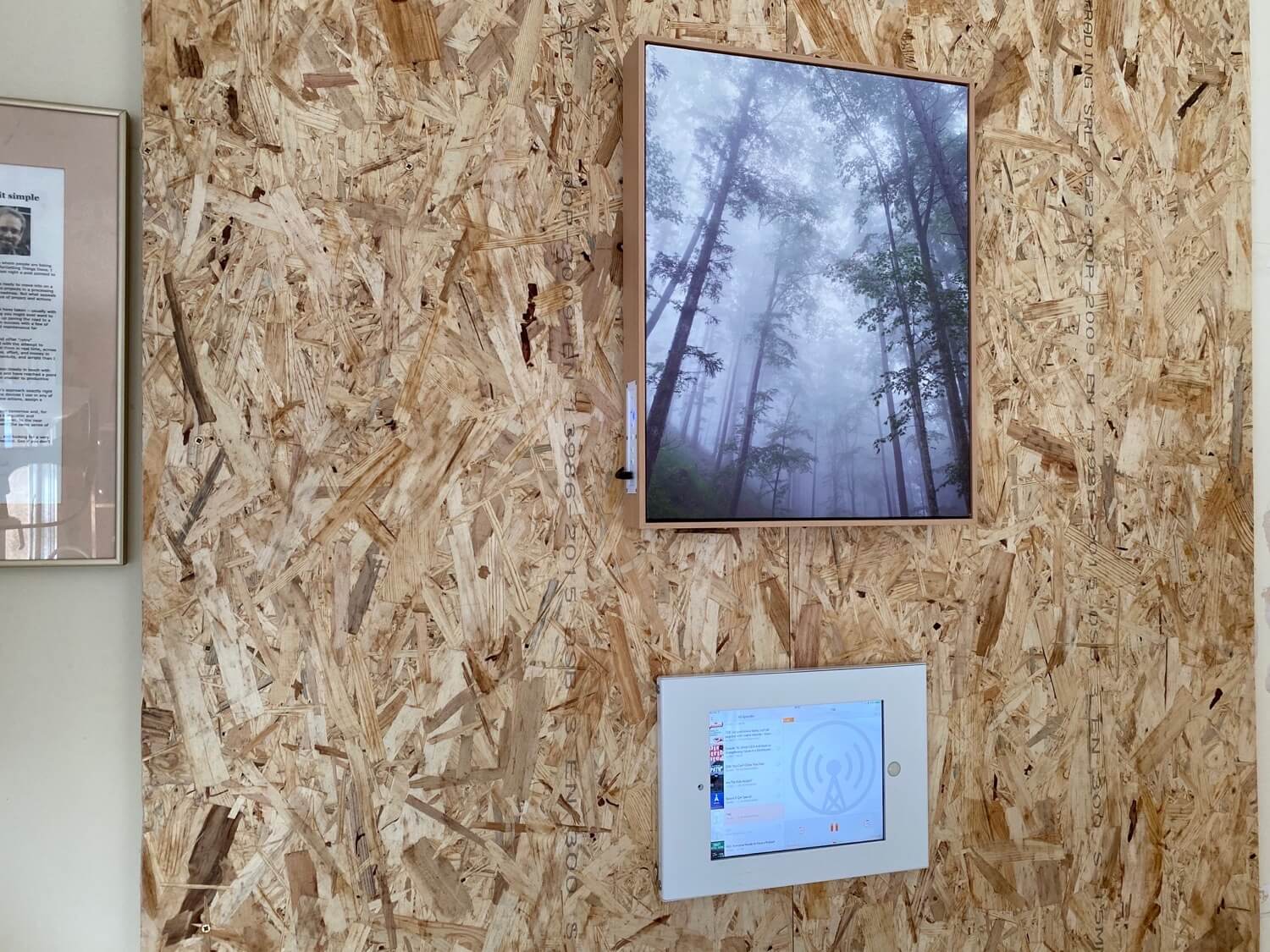 Recently I've been remodeling my home office and one of the design ideas was to make use of my old hardware - and I found a special place for my good old trusty iPad 3 retina which started my iPadOnly journey (back in April of 2012 - so almost 8 years ago!) and it not only hangs there - it still works amazingly - here's how:
Wednesday, August 14, 2019
Today by accident I saw a video of MKBHD using only iPad as his only "portable computer" and I was really impressed how he was doing it. Here are my takeaways:
Tuesday, February 5, 2019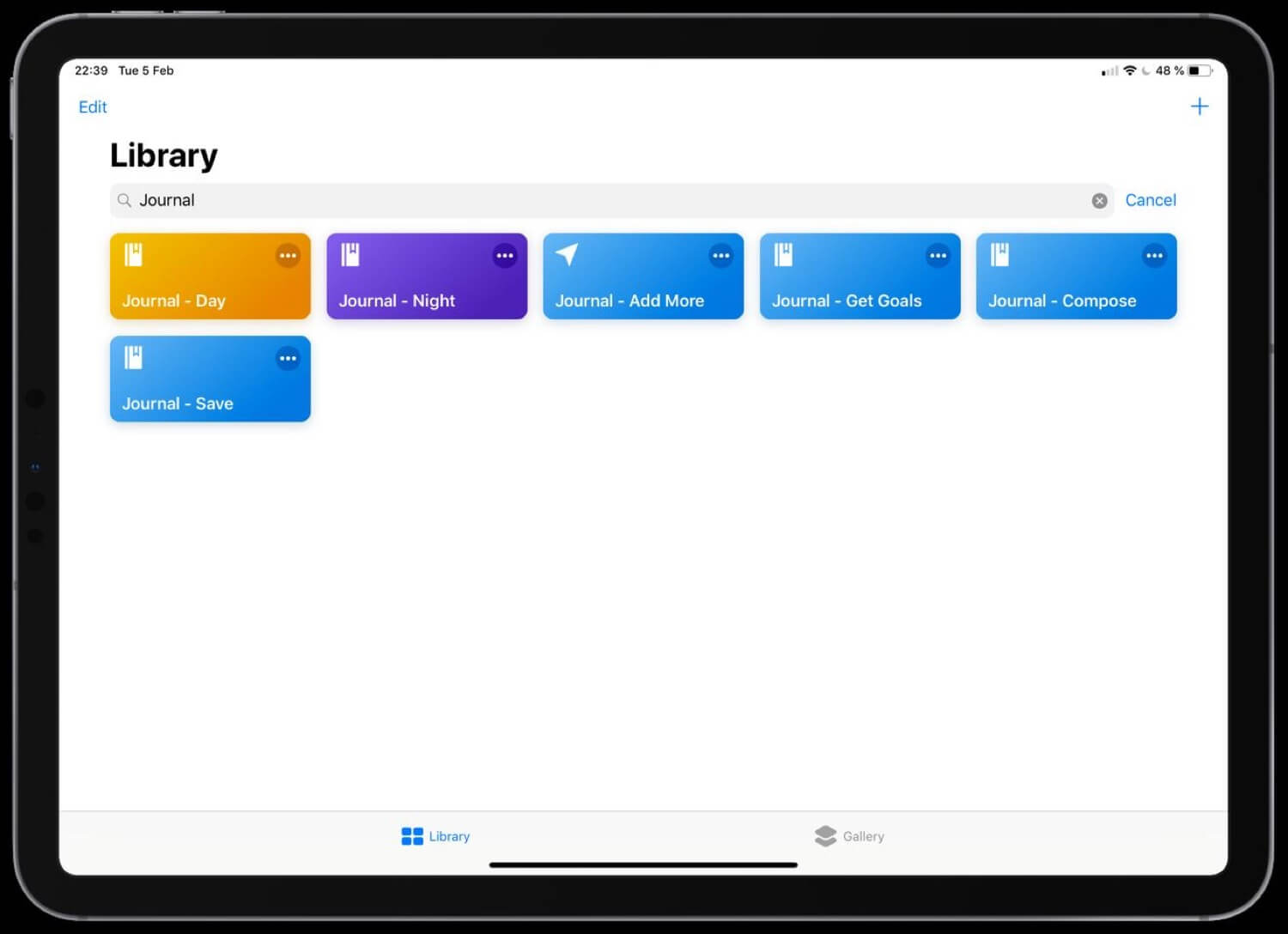 I love journaling. I've blogged about it in the past and the same rules basically apply today. I've also been more conscious about planning my days and I've also blogged about my workflows for it in the past. Today I'll be joining both concepts together, with my up-to-date workflows (Siri shortcuts) and a new concept I've been trying lately - intermittent journaling. Here goes:
Wednesday, December 12, 2018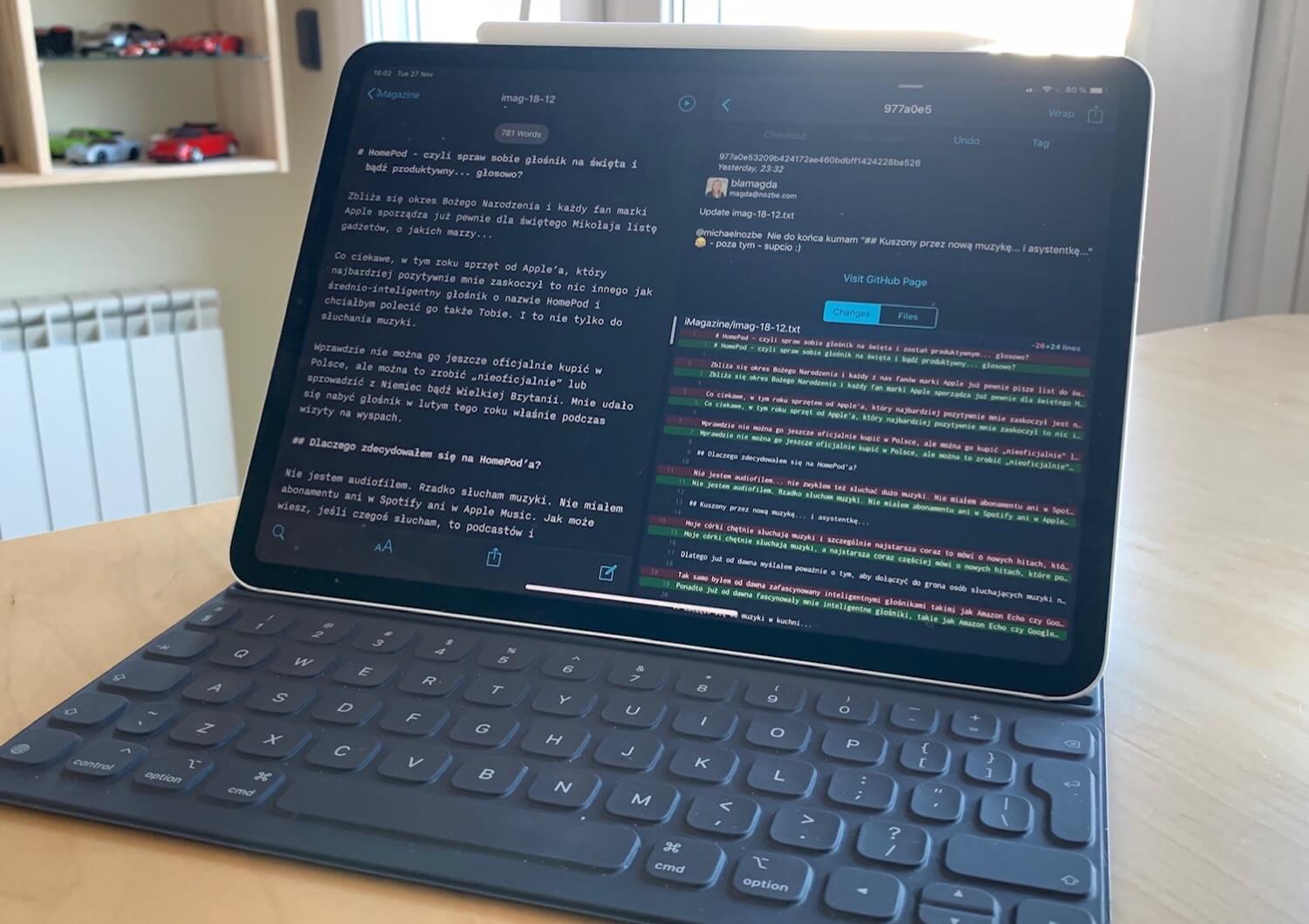 At Nozbe among all the apps we use to run our company, we also take advantage of Github's implementation of Git - the version control system - because when many people work on code, things can quickly fall through the cracks if you're not using a version control system.
Thursday, November 15, 2018
This week is all about the new iPad Pro and on IGTV I recorded this video when I'm comparing it to…
Wednesday, November 14, 2018
Tuesday, November 13, 2018
Thursday, February 1, 2018
Monday, September 18, 2017
Wednesday, August 30, 2017
Monday, August 7, 2017
Wednesday, July 12, 2017
Monday, June 19, 2017
Wednesday, March 8, 2017