One of my favorite Apple gadgets. It's something I wear every day and I use to check time or weather, track my fitness, listen to podcasts or audiobooks, even make phone calls and send messages.
Thursday, September 3, 2020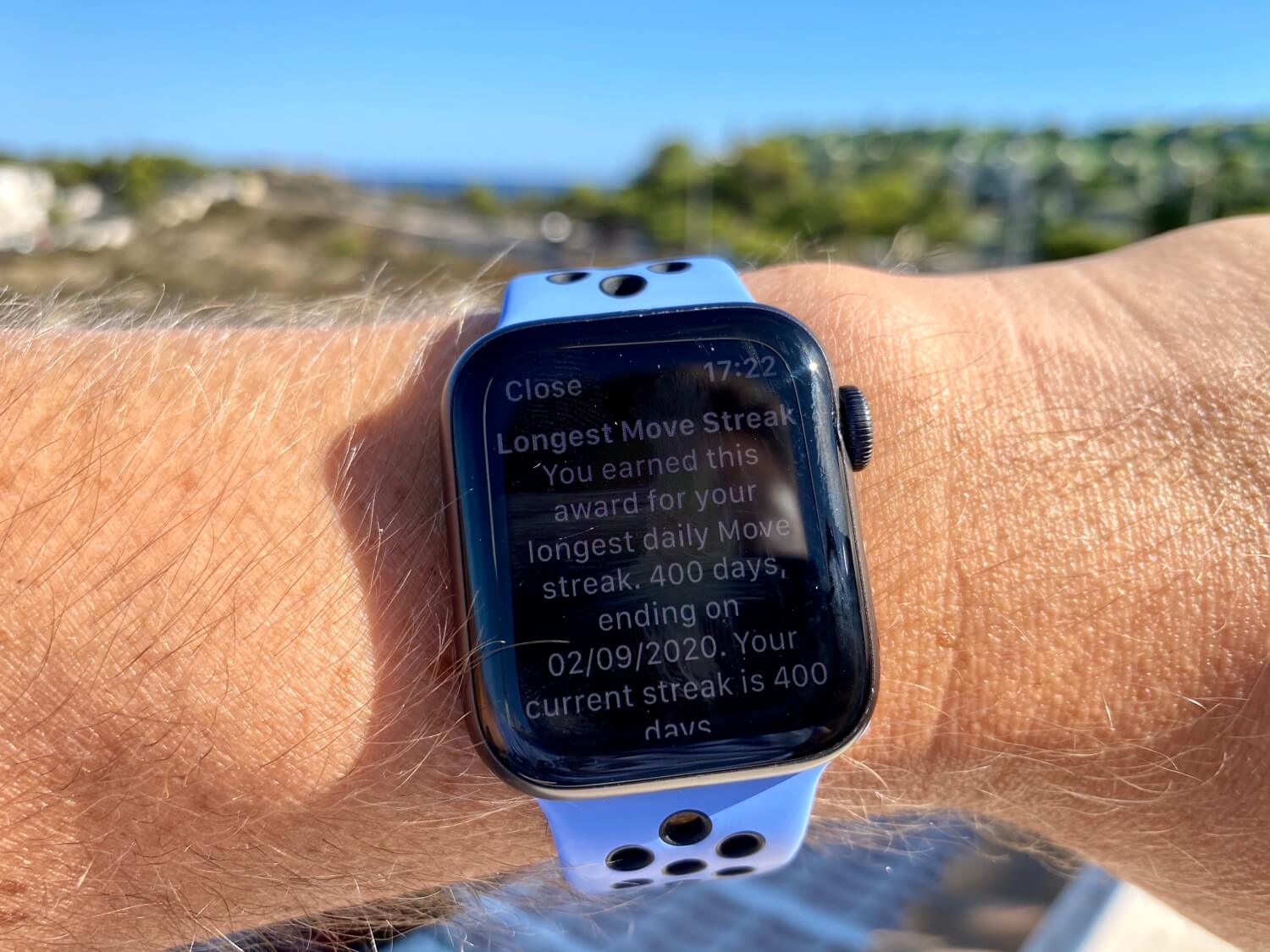 Just yesterday I crossed the 400-move mark on the Apple Watch which basically means that for 400 days straight I managed to move enough that the Apple Watch classified it as "fitness day". So I've been on the move for more than a year now, despite the pandemic, to hopefully stay in shape and lose some weight. It worked. And here's how I did it:
Monday, December 23, 2019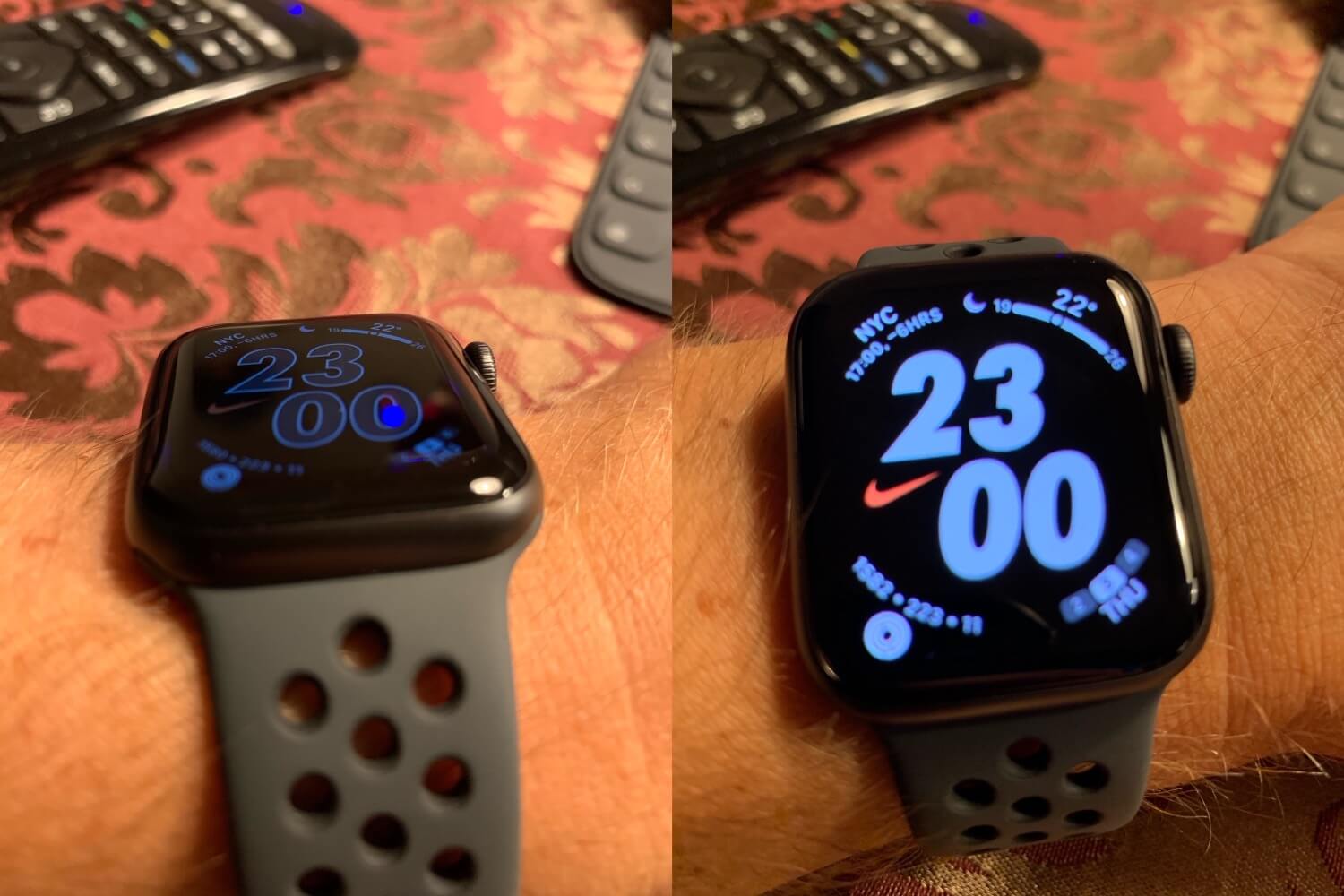 Last year both me and my wife upgraded the Apple Watch series 2 to 4. We skipped series 3 altogether as we were waiting for the cellular connection from our operator and it took them two years to figure that out. This year when Apple announced series 5 with practically nothing new… but just an always-on display - we had two different reactions - my wife thought "whatever" and I was like "finally!". Now after more than 2 months with it, I have to say I totally stand by my first reaction. The "always-on display" is a huge deal, here's why:
Friday, October 4, 2019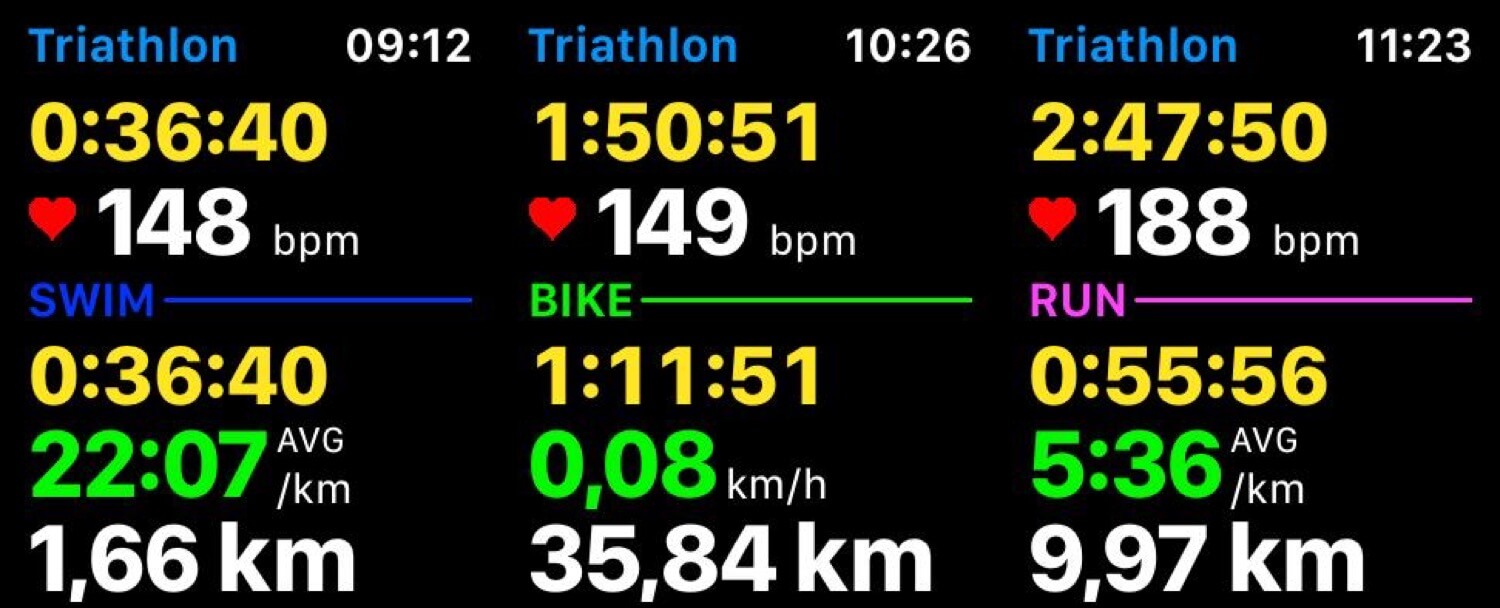 Yesterday I mentioned that this last Sunday I competed in an olympic-distance triathlon with an Apple Watch. Thanks to the advice by Ian of "Apple Watch Triathlete" blog blog I downloaded the app Tri Tracker for my watch and it worked perfectly. Here's the full story:
Monday, December 10, 2018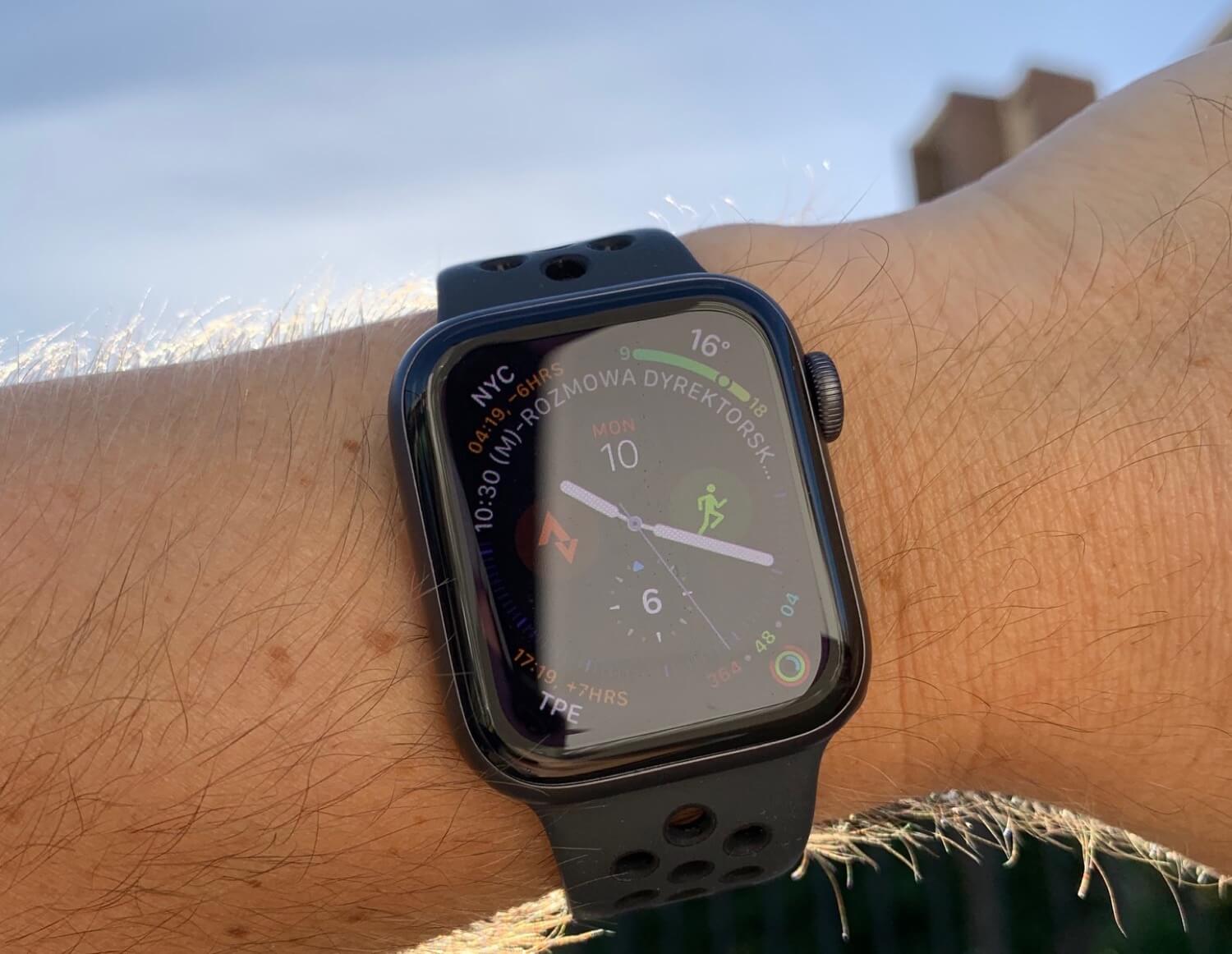 When the new Apple Watch series 4 was announced I knew it was time for me to upgrade. I've been using the Apple Watch since its official launch, and over the last 2 years I've had a Nike+ series 2 watch and I was pretty happy with it. I haven't switched to series 3 because I was hoping that in Europe finally we'll have an option to enjoy the watch with cellular connection.
Monday, December 19, 2016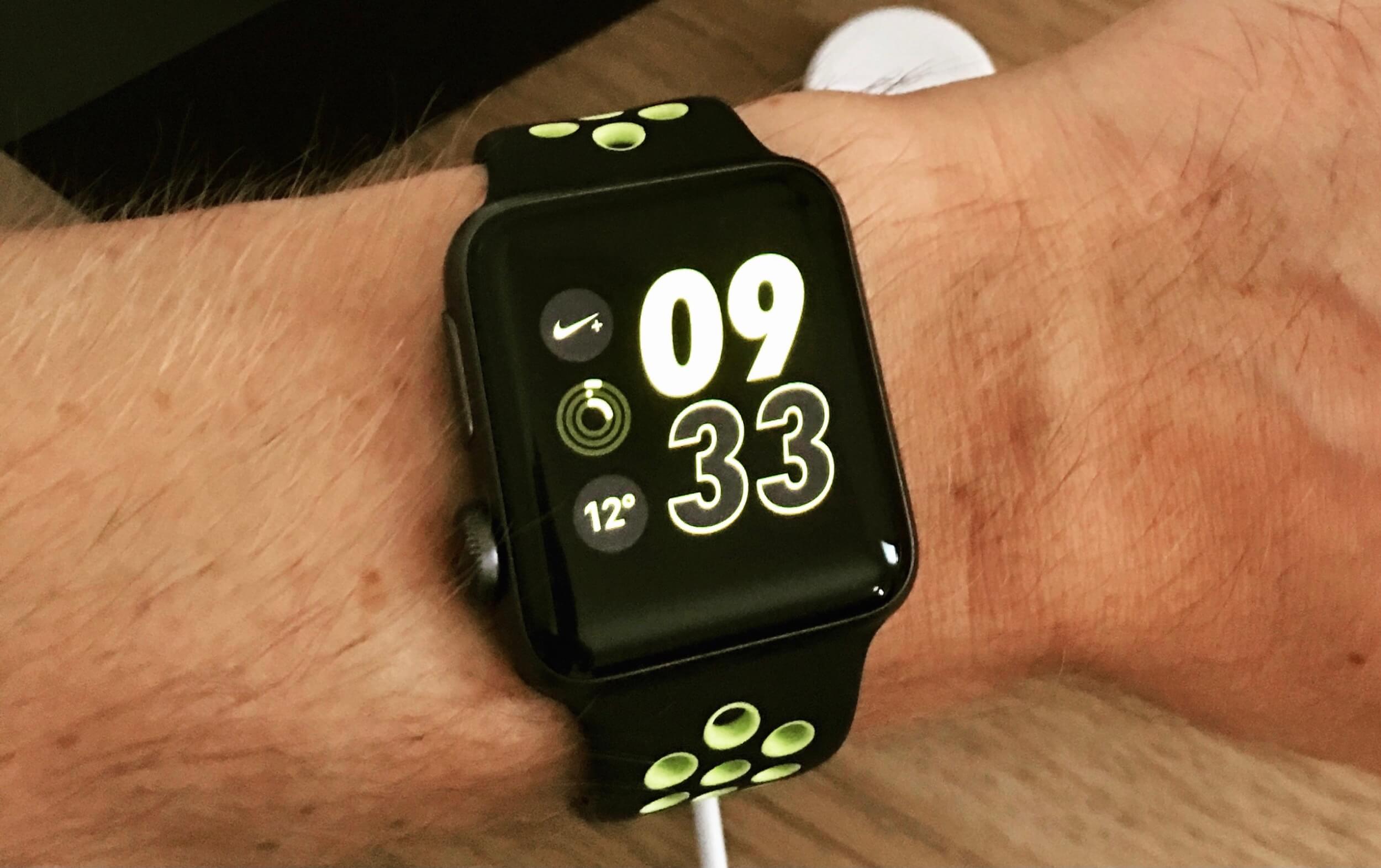 I bought my first Apple Watch in May 2015, right after its world release. Even though the first version of the watch wasn't perfect – both the software and hardware left a lot to be desired – I saw a huge potential in this product. It later became my gadget of the year. I just really loved the way I could access lots information "straight from my wrist." Today, after a year and a half, WatchOS 3 and Apple Watch Series 2 are available, meaning that the potential has increased significantly! In this post I want to show you how much impact this device has on my life in a simple day-to-day scenario.