We're already preparing Productive! Magazine #7 with Michael Hyatt and the Productive Magazine #6 finally hit the AppStore: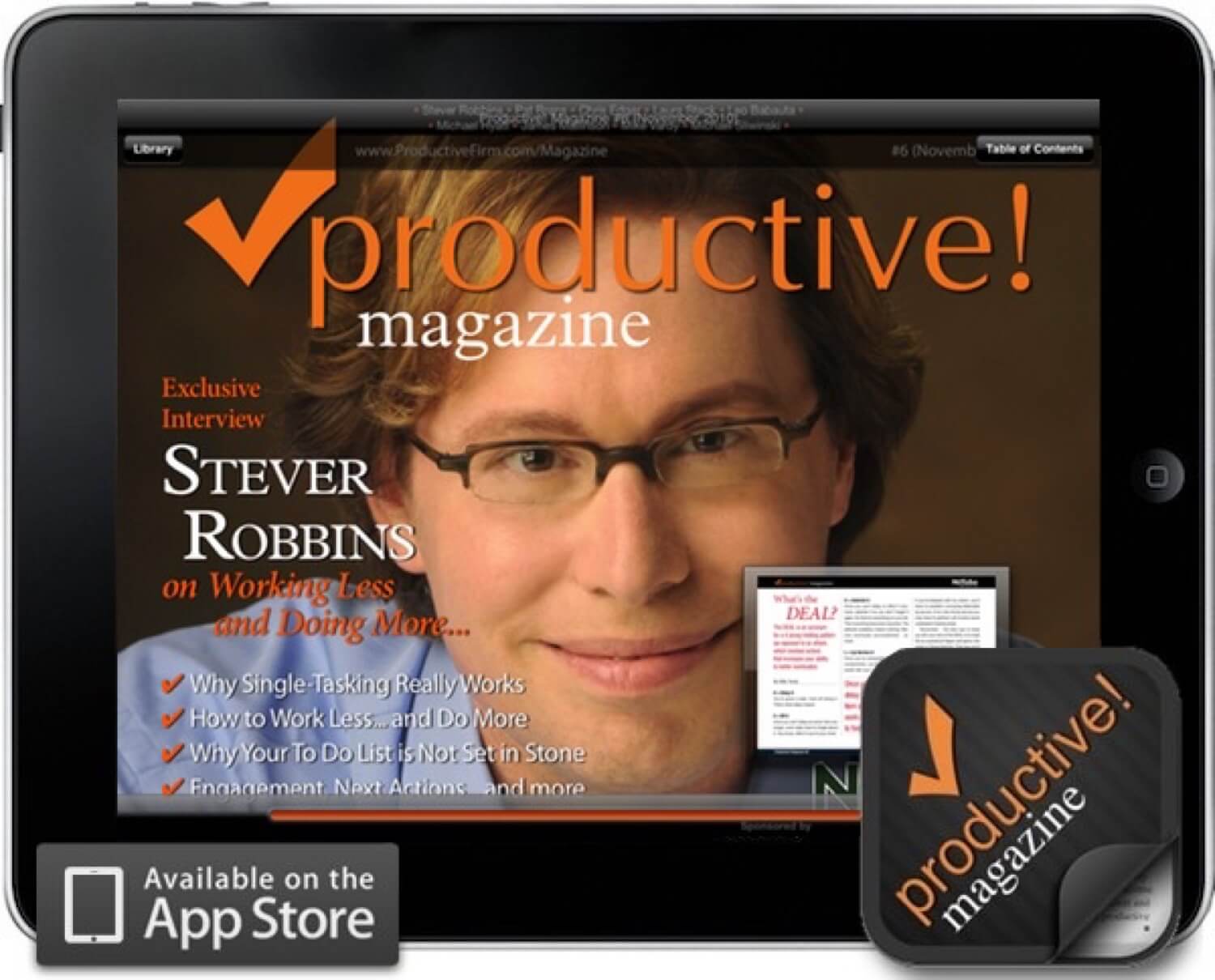 Meet Stever Robbins on the iPad
The new iPad app is a free update to all current iPad app users, so you have now two magazines at a price of one: (magazine #5 and #6):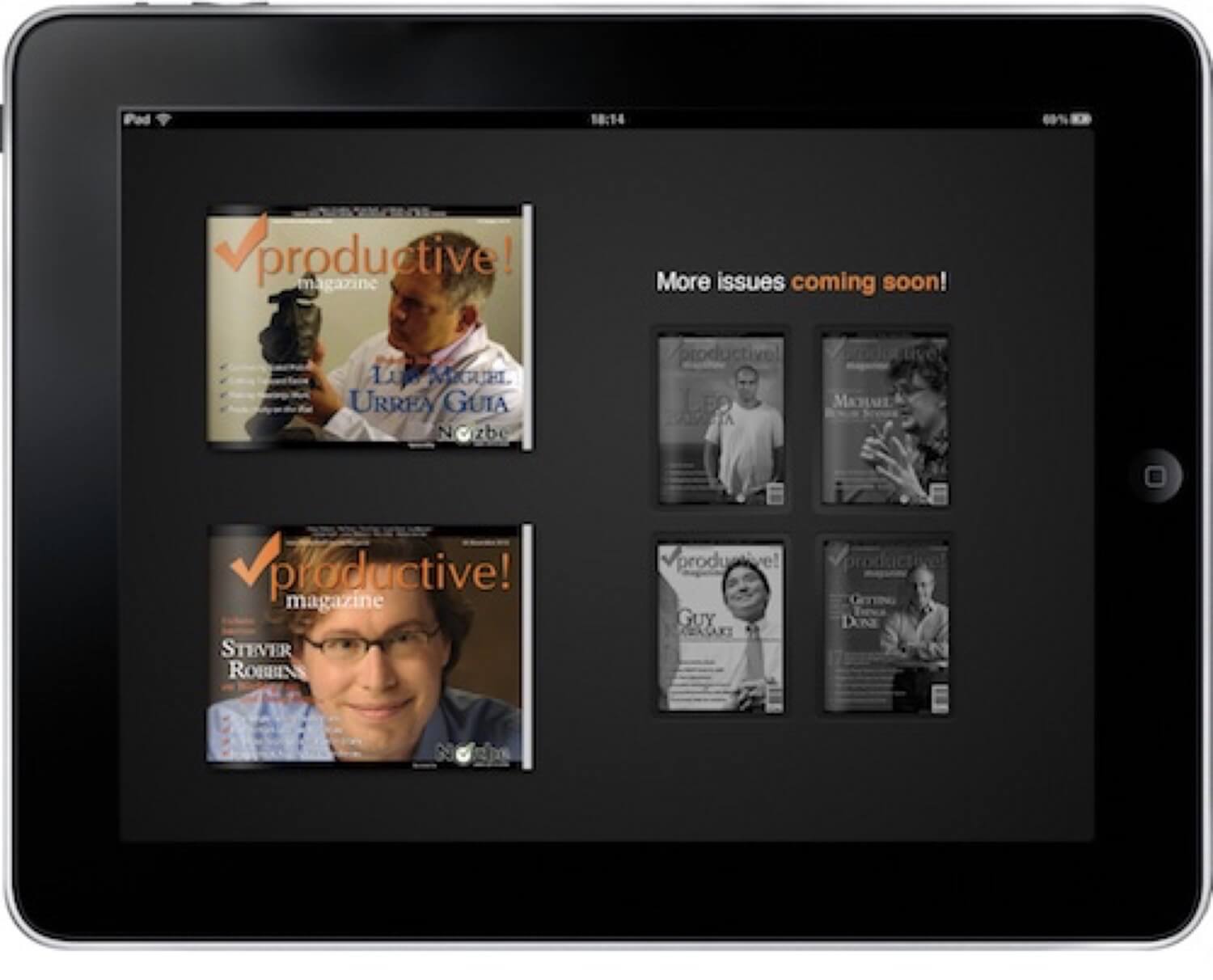 And we've got some more enhancements like table of contents as a pop-up to help you navigate: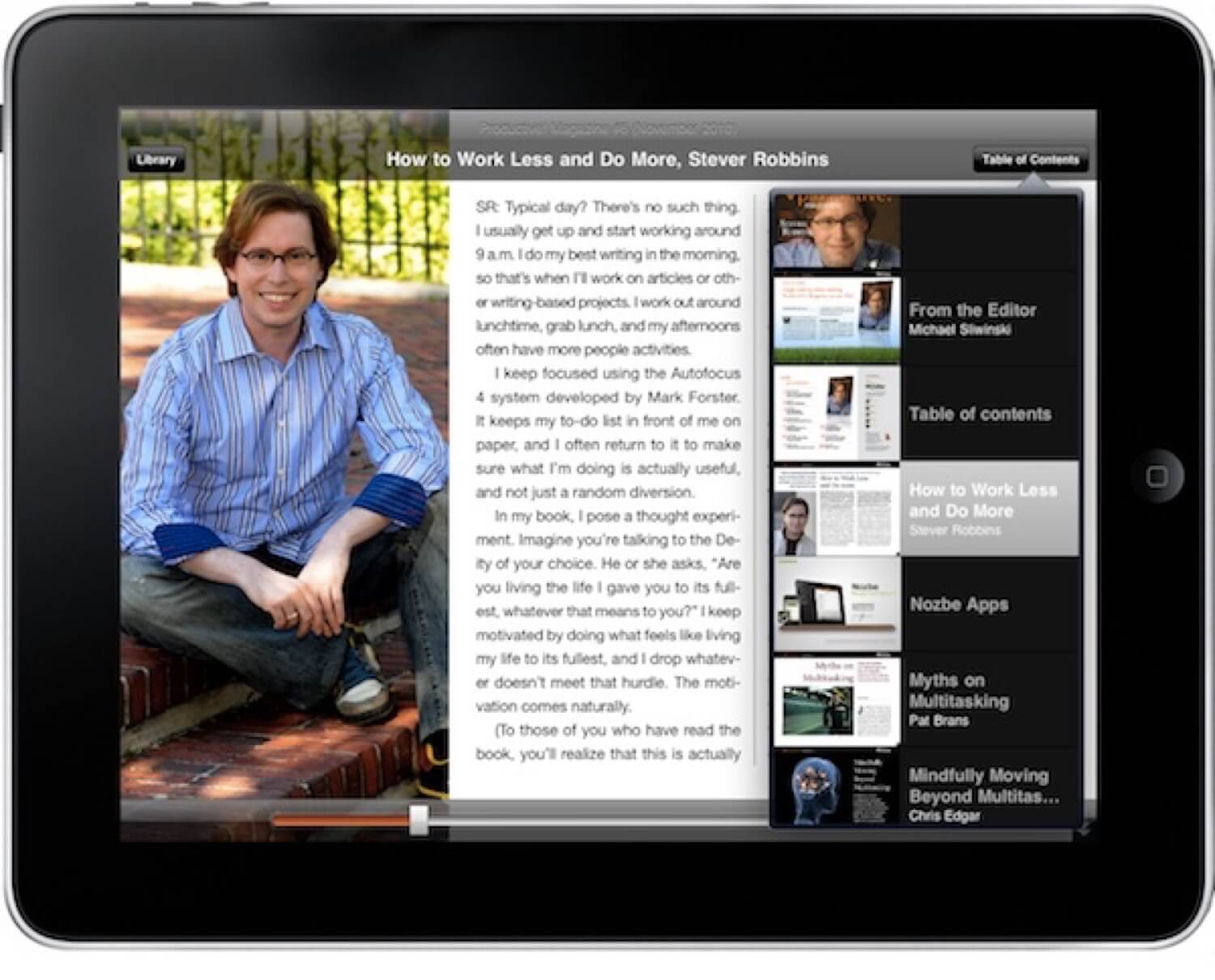 And at the end of each article you can learn more about the author and visit their sites and Twitter accounts: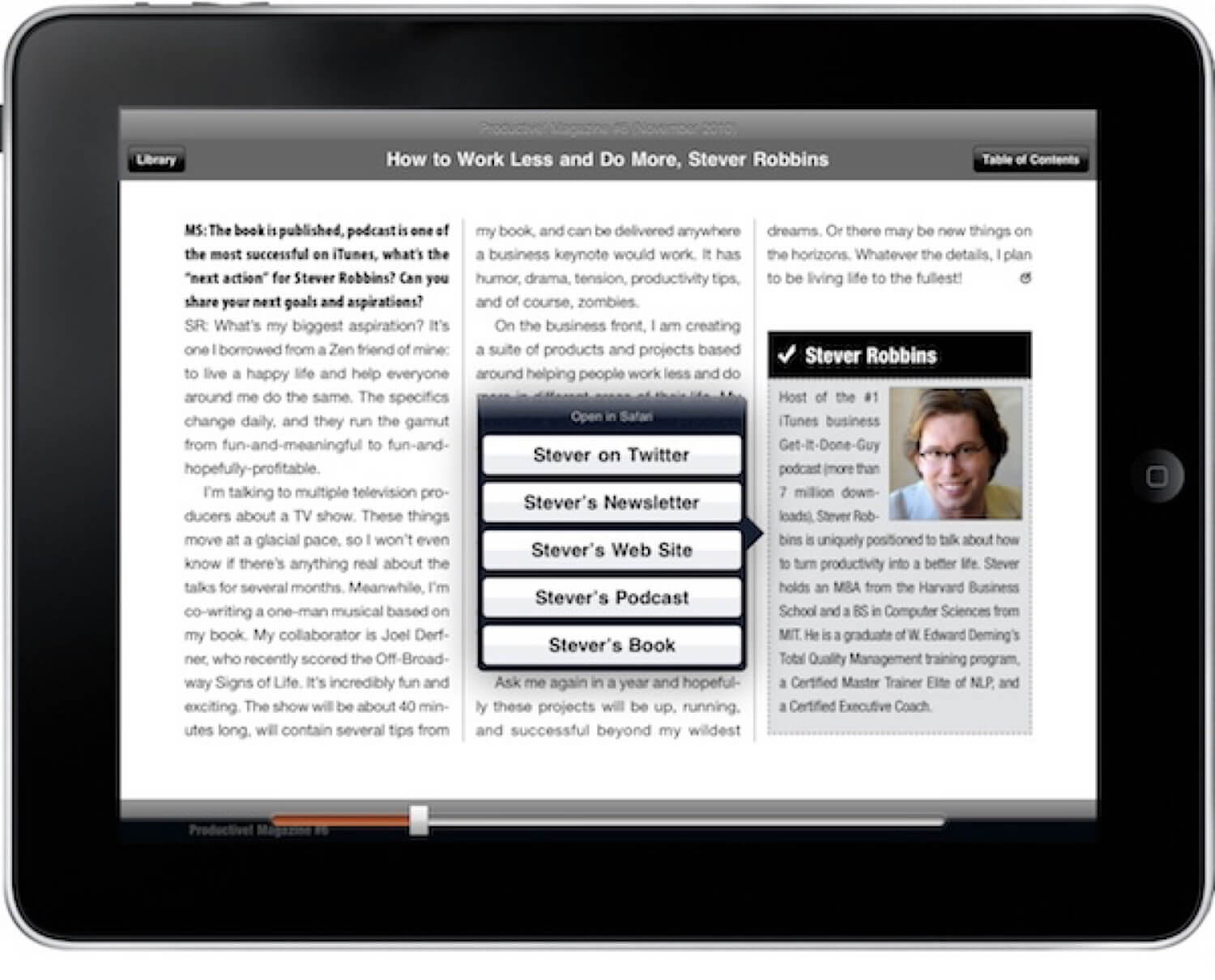 Hope you'll have a great read this Christmas with the new Productive Magazine iPad app. **Get the app from the Appstore**
… or update your app if you have already purchased one… Please post your comments on the app in iTunes to help us spread the word, thanks!