My iPad setup. And accessories. How I get things done on my iOS devices.
Although I bought an enormous iMac 5K I still use my iOS devices as my main computers: my iPad Air 2 and my iPhone 6 Plus. I keep receiving questions about my setup. What keyboards I use? Which accessories I recommend to buy? I've talked all about it on my blog but let's put all the answers here: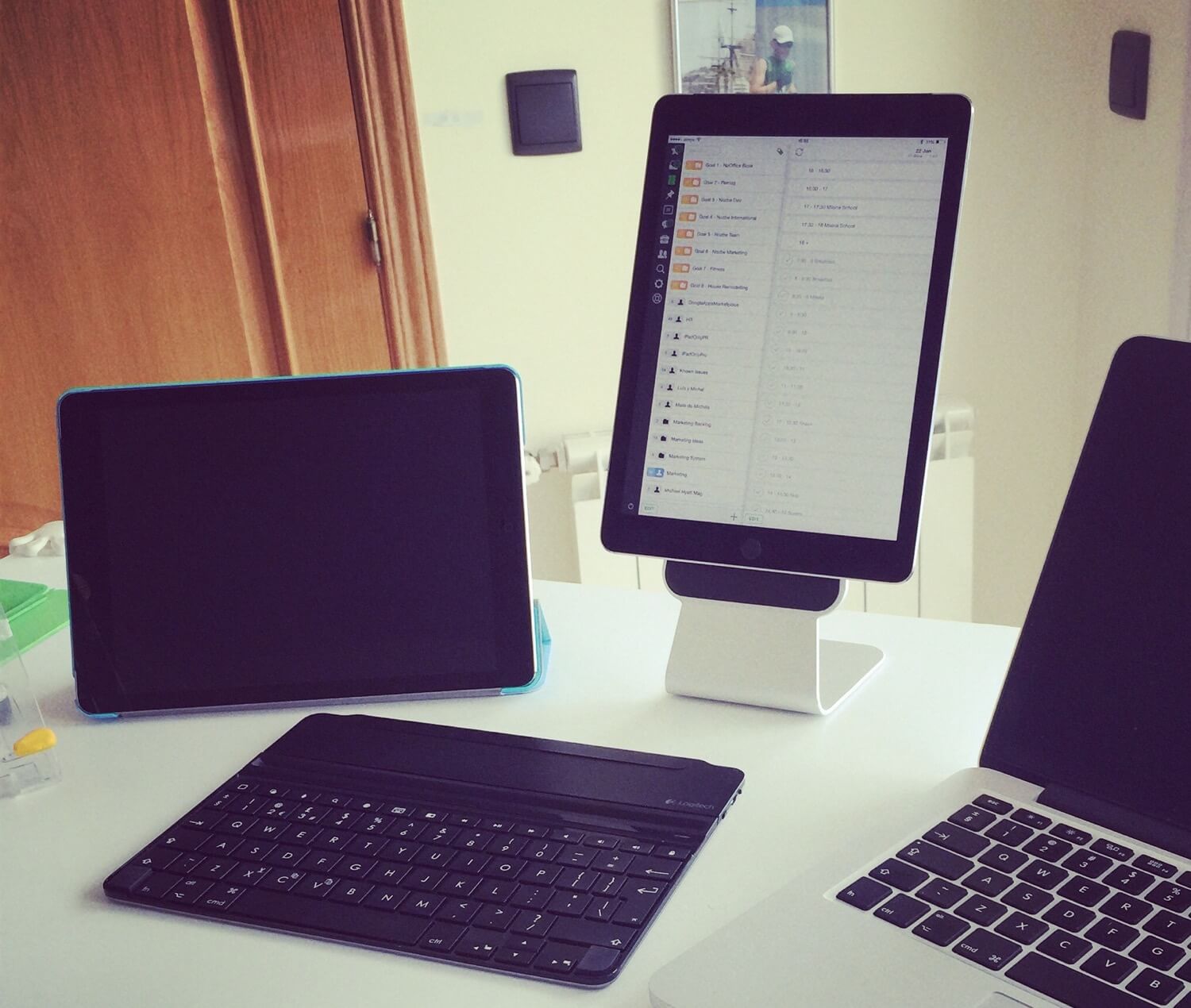 Keyboards
I still use my Logitech Ultrathin with my iPad. I just love typing on it. Here's my review of Logitech Ultrathin. I also use other keyboards from time to time.
Covers
I use a standard Smart Cover from Apple. I don't like bulky cases on my iPad. That's how I roll.
Bags
When I carry my Canon camera, I put my iPad inside the camera bag - it has a special place for the iPad.
When I just want to carry an iPad and nothing else, the Japanese messenger bag comes in handy.
Last but not least…
And when in my home office, I use the Dekke Slope stand. You can see it on the photos. It's very practical and it looks amazing.
I touch type even on glass. Thanks to the TapTyping app. Get this app, it'll help you be a really proficient iPad owner. And of course I encourage you to read my and Augusto's #iPadOnly book.
Question: how do you work on your iPad?