I've been helping small business owners and their teams maintain a work-life balance since 2007. I work from home, I don't email my team, we have few meetings and I don't work on Fridays!
My projects: ✅Nozbe to-do app and 📖#NoOffice book
Side projects: 🖋Journal, 🎲Dice, ▶️YouTube watcher and 🇺🇦FCKPTN
Latest blog posts from me:
Friday, June 9, 2023
/nozbe-vlog/
In the Chapter 9 - learn to vlog of my #NoOffice book I write how instead of organizing time-wasting (but definitely ego-boosting for the CEO) "all hands meetings", I just record, edit and post internally a video to the team. Yes, as the CEO I'm a vlogger and I have only 18 subscribers (all my team members). Today I decided to share with you how this process works behind the scenes and some of what I shared with the team last week. Here goes: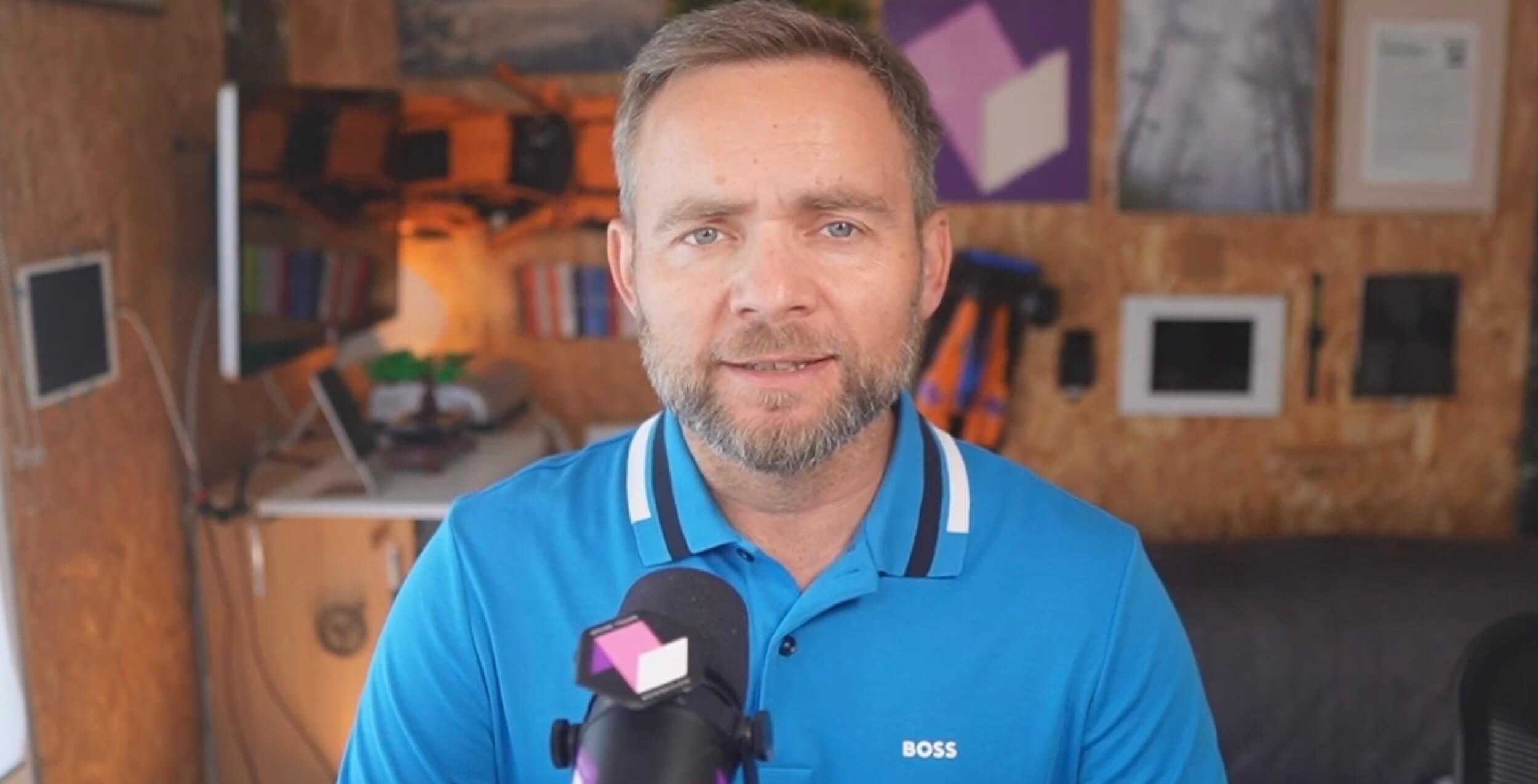 Monday, June 5, 2023
/nozbe-why/
I've been running Nozbe for the last 16 years and every time someone would ask me about what I was doing, I found it really hard to explain it. I'd say something about a to-do app, time management, project management, and other buzzwords, which wouldn't really tell them what Nozbe was all about and if it was for them. This year, after talking to many Nozbe customers, doing lots of soul-searching and consulting with my team I think I've got it down to just few words: Nozbe helps maintain a work-life balance 🏄‍♂️. OK, that's the shortest version, the true line is below: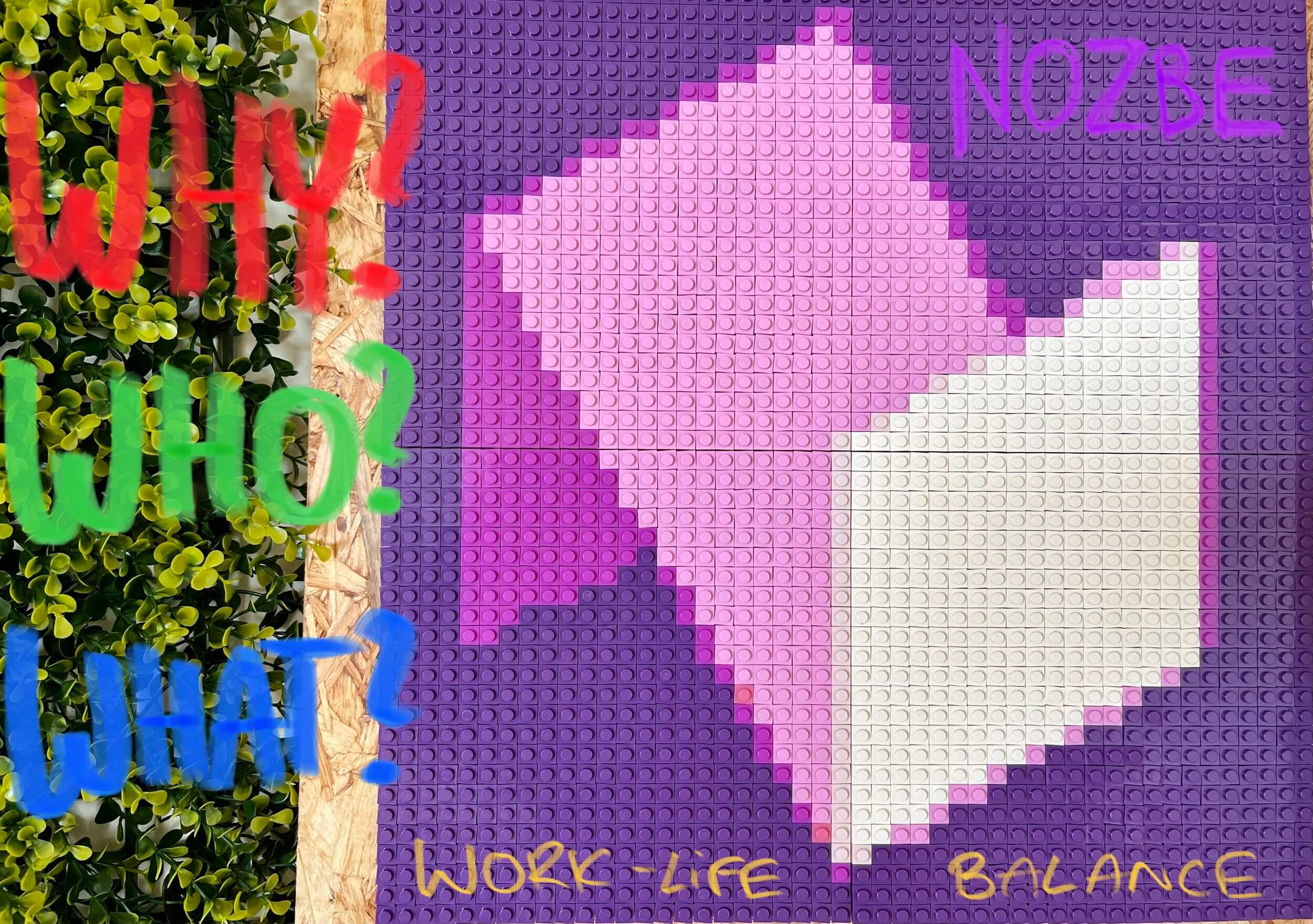 Thursday, June 1, 2023
/nozbe-lego/
As I mentioned last month I finally met my friend Augusto Pinaud in person. What I didn't say is that he gave me a special gift - knowing that I love ❤️ these two things: LEGO + Nozbe he gifted me with this beautiful mosaic, which he designed especially for me using Brick.me service: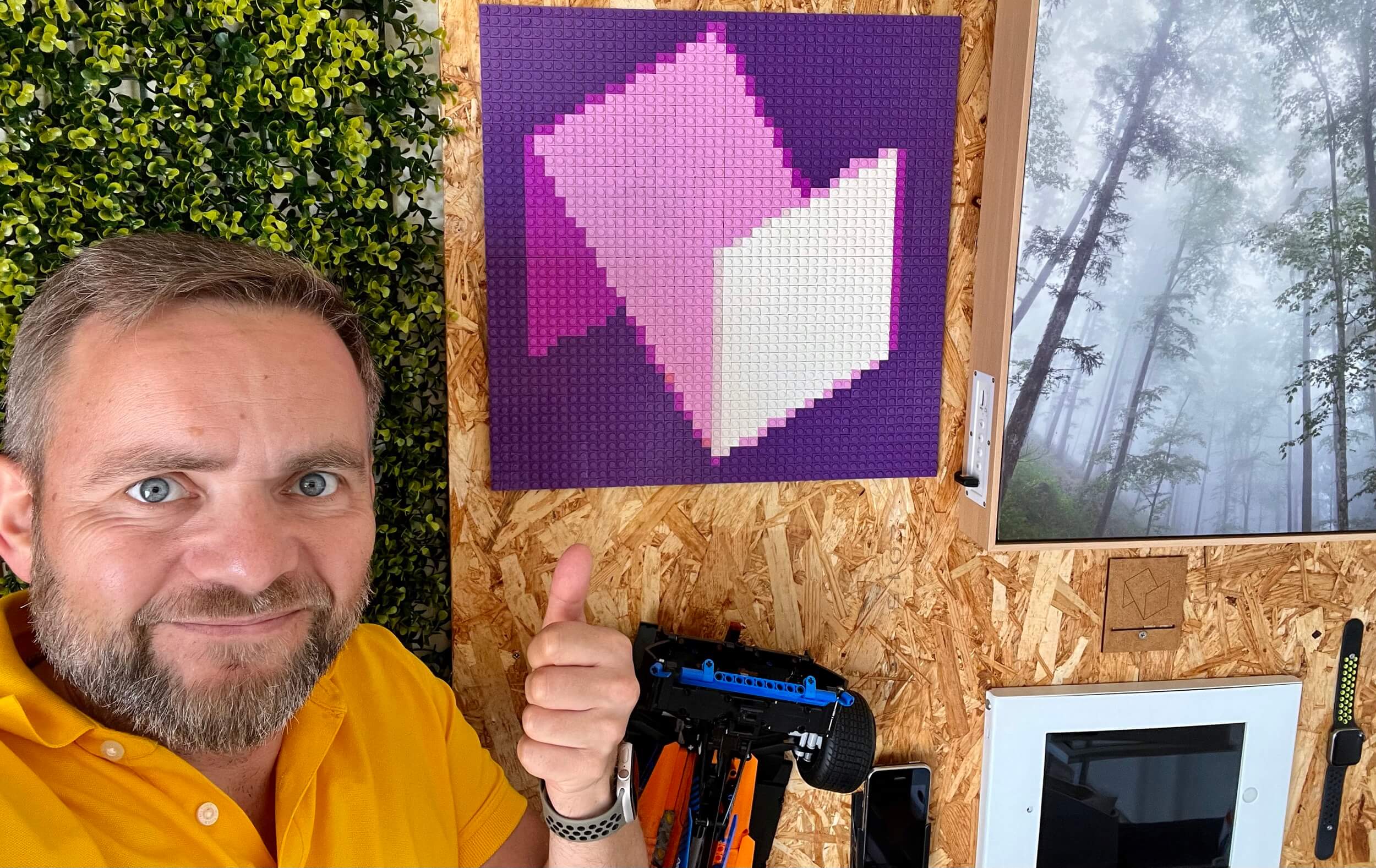 Wednesday, May 24, 2023
/forty4/
Past weekend was my birthday and I turned 44. Last year I wrote about being able to choose what I wanted to do going forward. This year, I feel like I finally know. Yep, in the year where my vision started deteriorating, I have a better clarity of vision of what I want to do next! Isn't that something?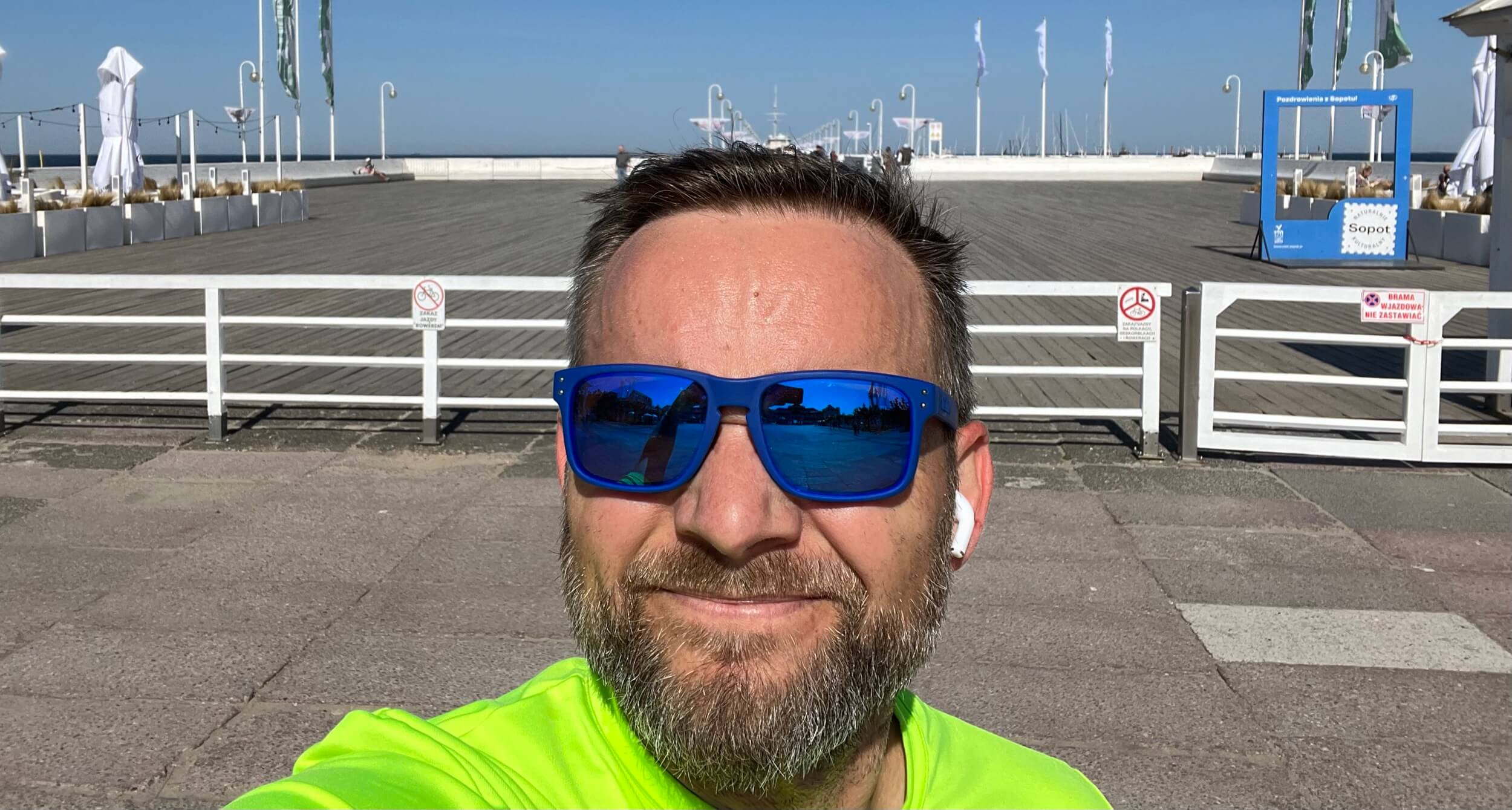 Monday, May 8, 2023
/soda/
This tip has blown my mind 🤯. It turns out that with a basic super glue and Baking soda (or Sodium Bicarbonate) you can fix almost anything. It started with my daughter's headphones - her Beats Solo 3 wireless broke and initially I wanted to buy the replacement parts, but then I stumbled across a video (embedded below) that convinced me to do it differently. Here's the result of my fix: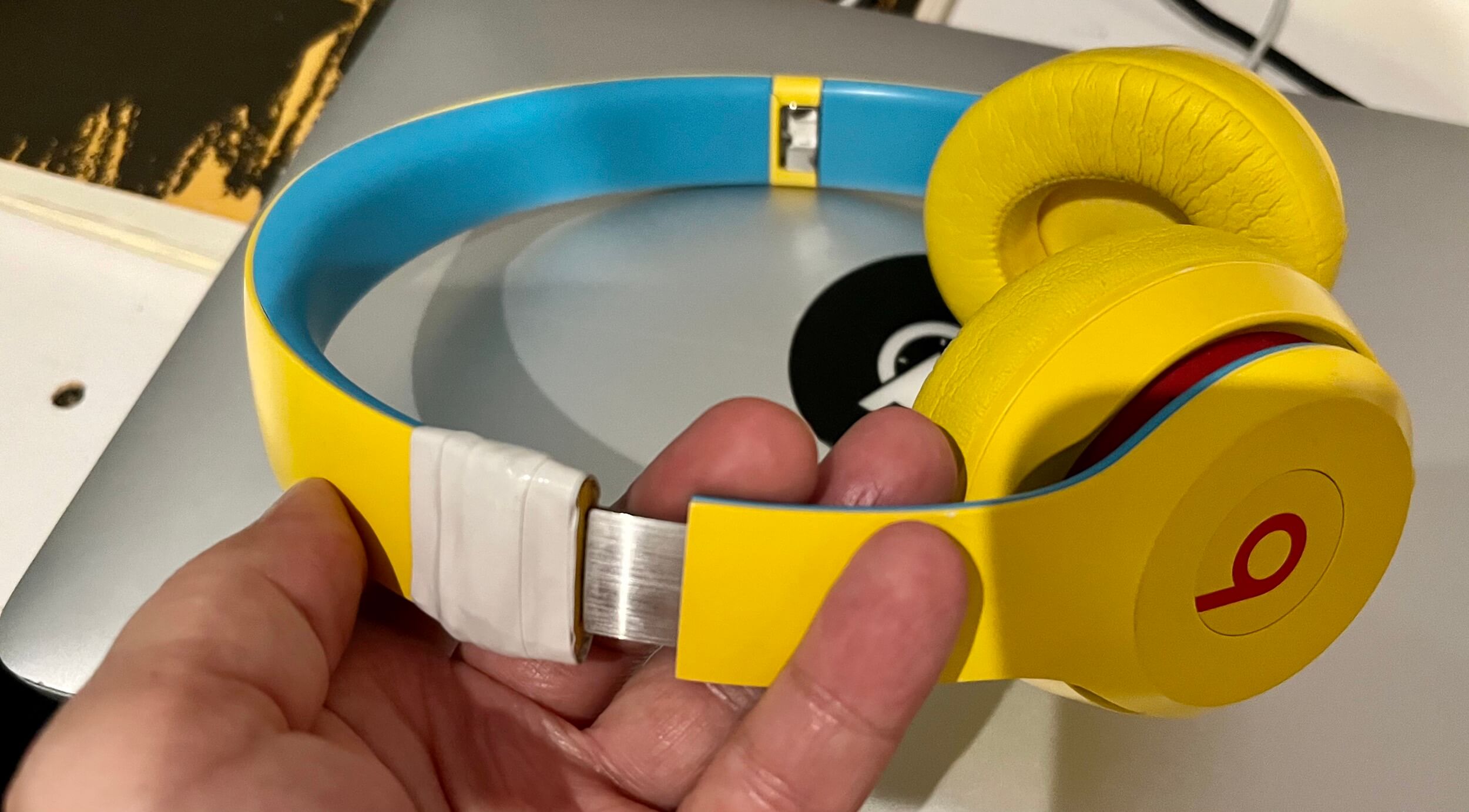 Thursday, May 4, 2023
/office23flip/
I keep fine-tuning my home office and after rearranging it for 2023 and working like this with the M1 MacBook Air I decided to move some things around and make some more premium room on the desk for my iPad Pro and the result is this: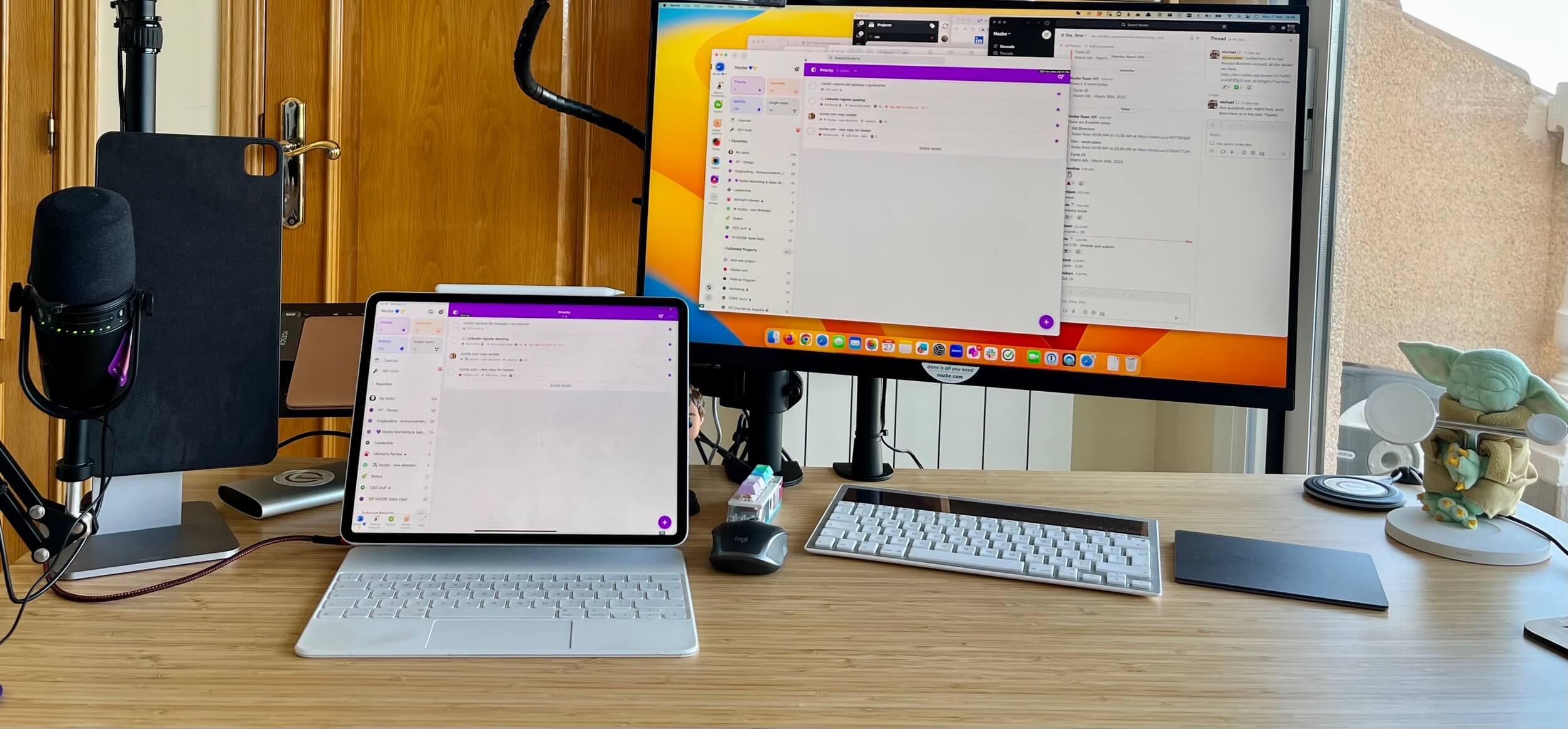 Wednesday, May 3, 2023
/pouch/
Two years ago I posted the contents of my backpack and all the tech gear I have there. Until recently that's how I was carrying all my cables and tech. However recently I re-examined my setup and bought some new pouches and from now on this is how I'm carrying all my gear: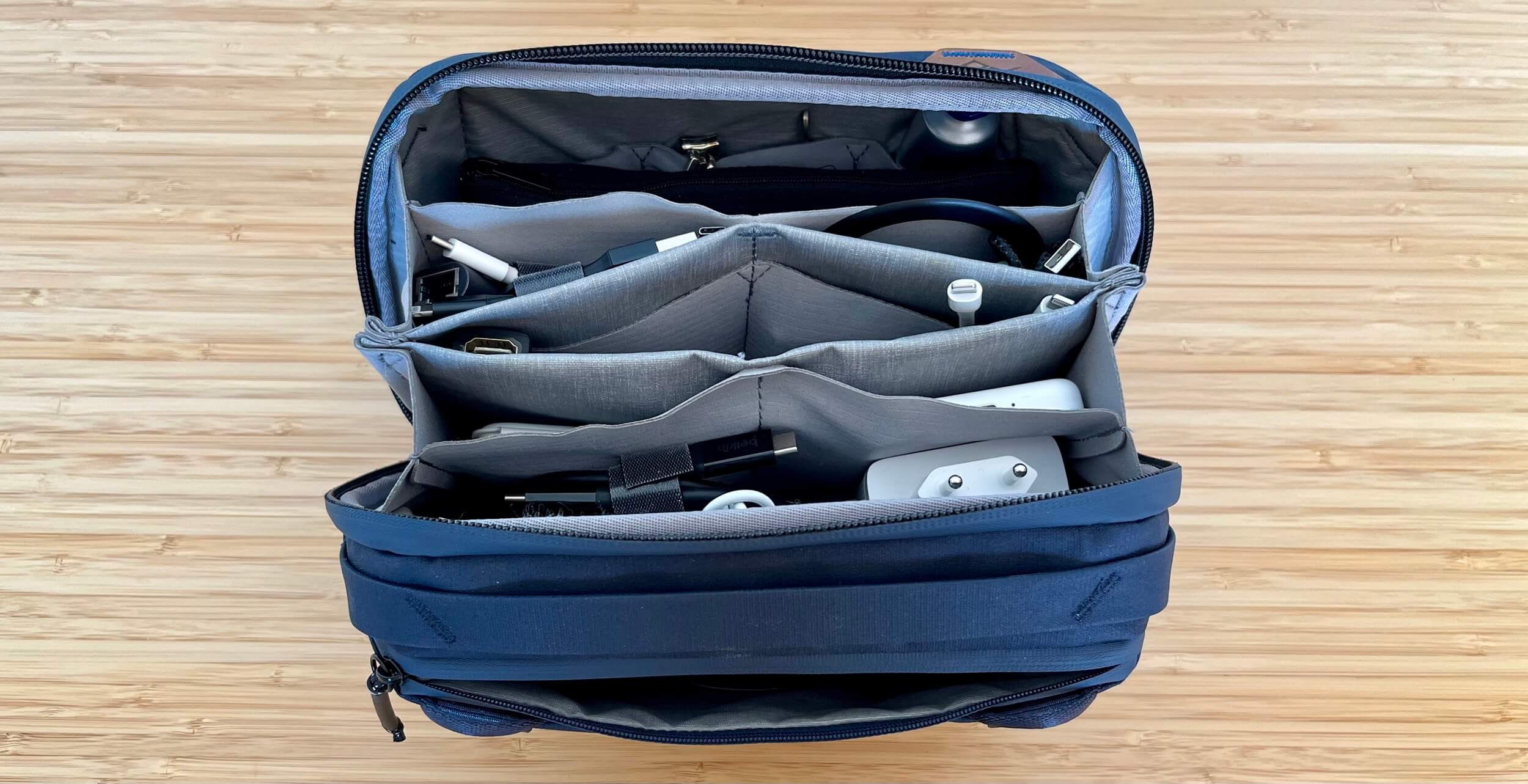 Tuesday, May 2, 2023
/augusto/
Virtual isn't real. Online meetings aren't the same as being in the same physical space. Long distance relationships never work. Right? Maybe. If that's what you want to believe. I think by running my #NoOffice company Nozbe for the last 16 years I've proven that you can run a viable, creative and a very profitable business completely remotely. And recently I've realized that over more than a decade I've developed a close friendship with Augusto Pinaud even though that until last month, we've never met in person and all this time we've been only communicating online while living a literal ocean apart.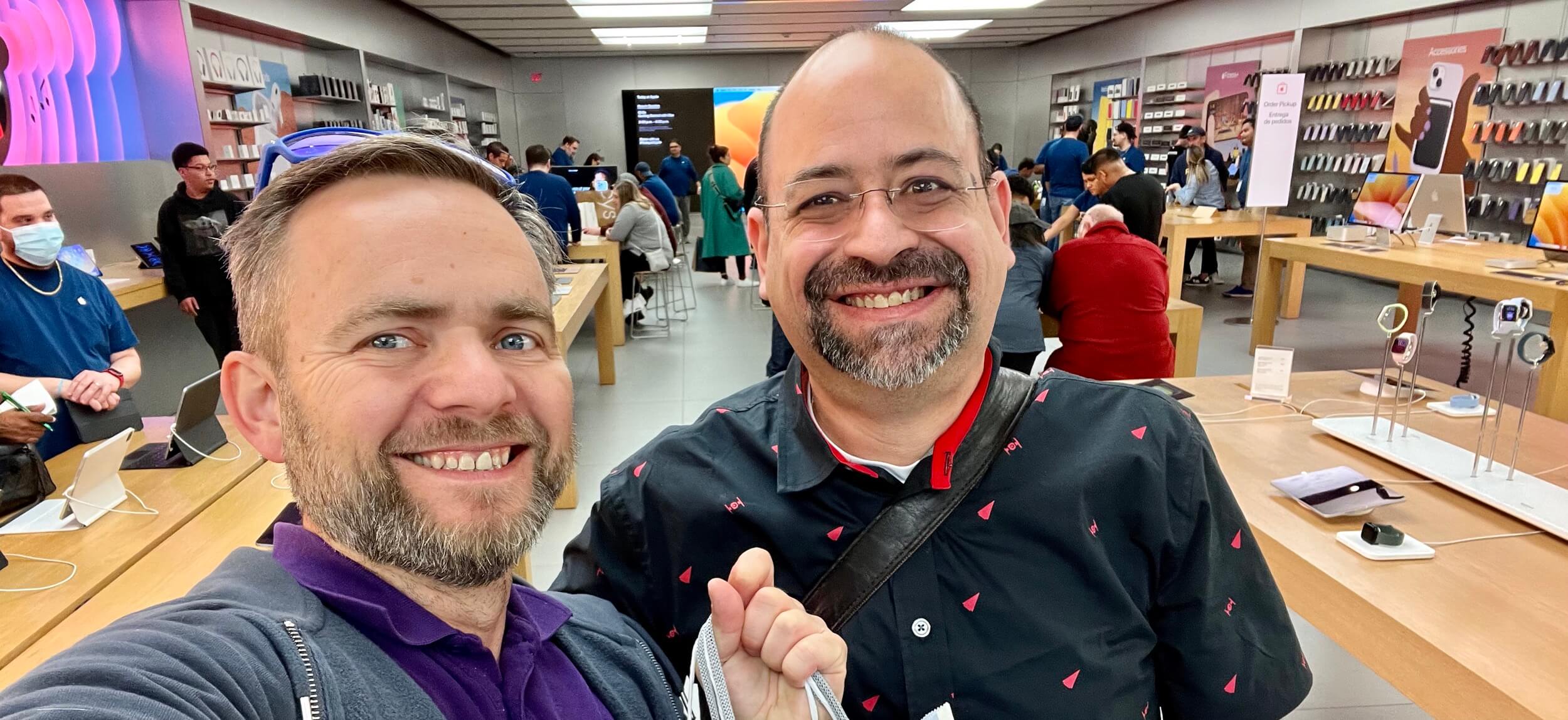 Friday, April 28, 2023
/now230428/
…not believing that the first quarter (4 months actually!) of 2023 is already gone and I've just been for the first time in years in the USA. Yay!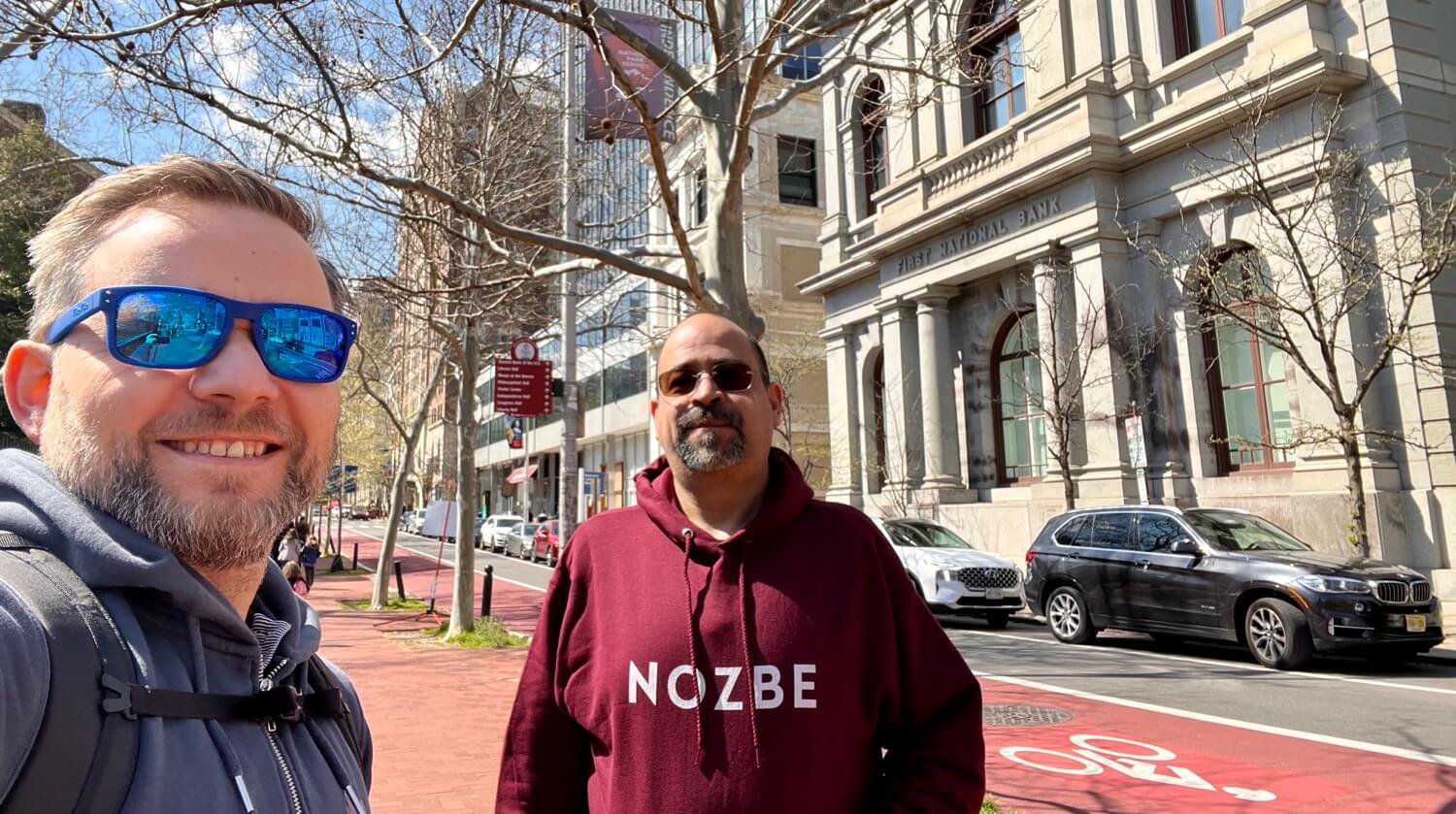 Tuesday, April 4, 2023
/noofficefm-44/
Welcome to the episode #44 of my podcast about working remotely with Rafal, Nozbe's VP of Product. The No Office podcast is back! This time we're discussing why I'm talking to customers so much and why it's important in figuring out what you're actually offering and how you're doing that.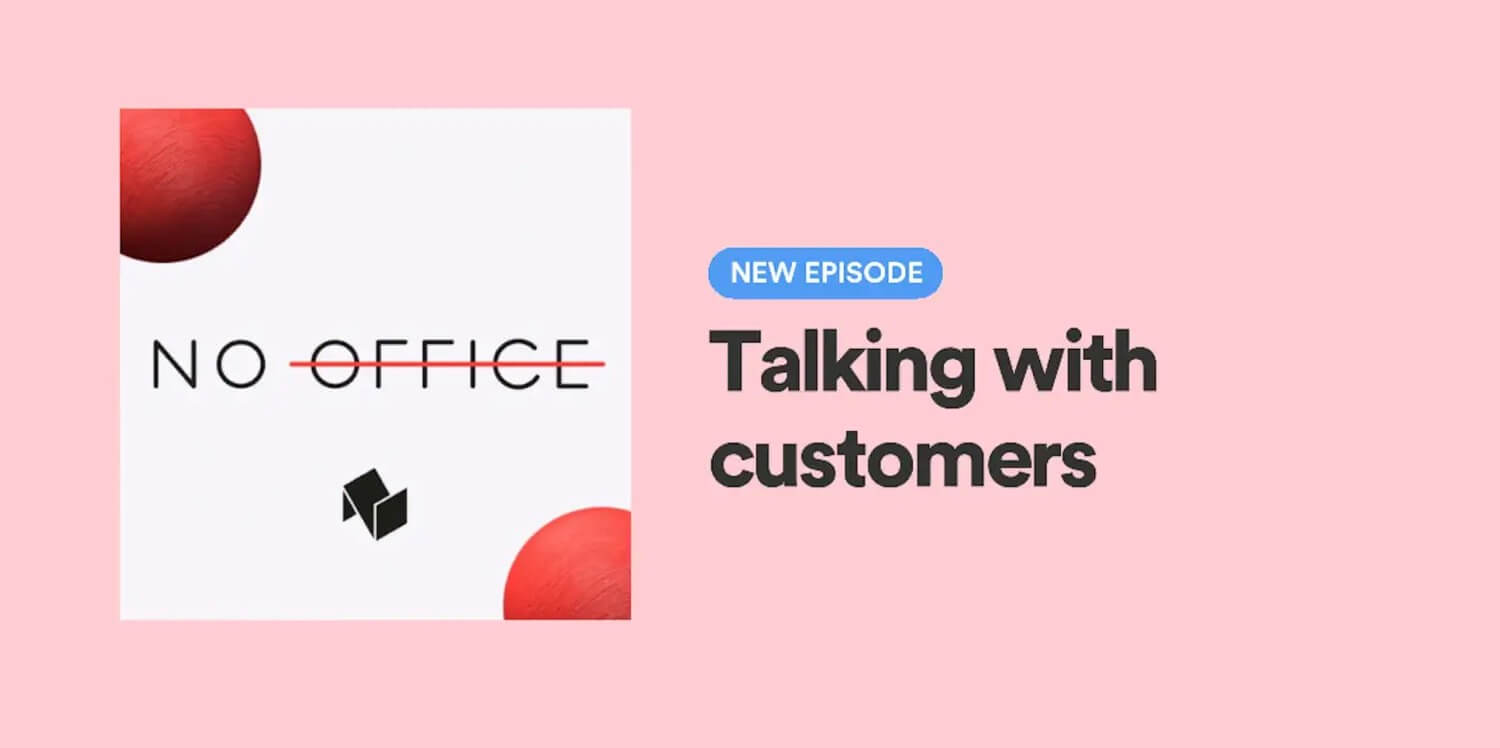 Tuesday, March 21, 2023
/officeback/
Now that the COVID Pandemic is over, what's gonna happen to knowledge workers? Will managers force them back to the office? Or will people push back and demand flexibility? Who wins?
Wednesday, March 8, 2023
/iphonescreen23/
Three years ago I published the details of my iPhone 12 Mini Home Screen and I've had basically that same app layout on that Mini, later on the iPhone 13 Pro and then on my new Mini. Only this year I decided to shake things up and reduce the Home Screen to just ONE SCREEN and that's it: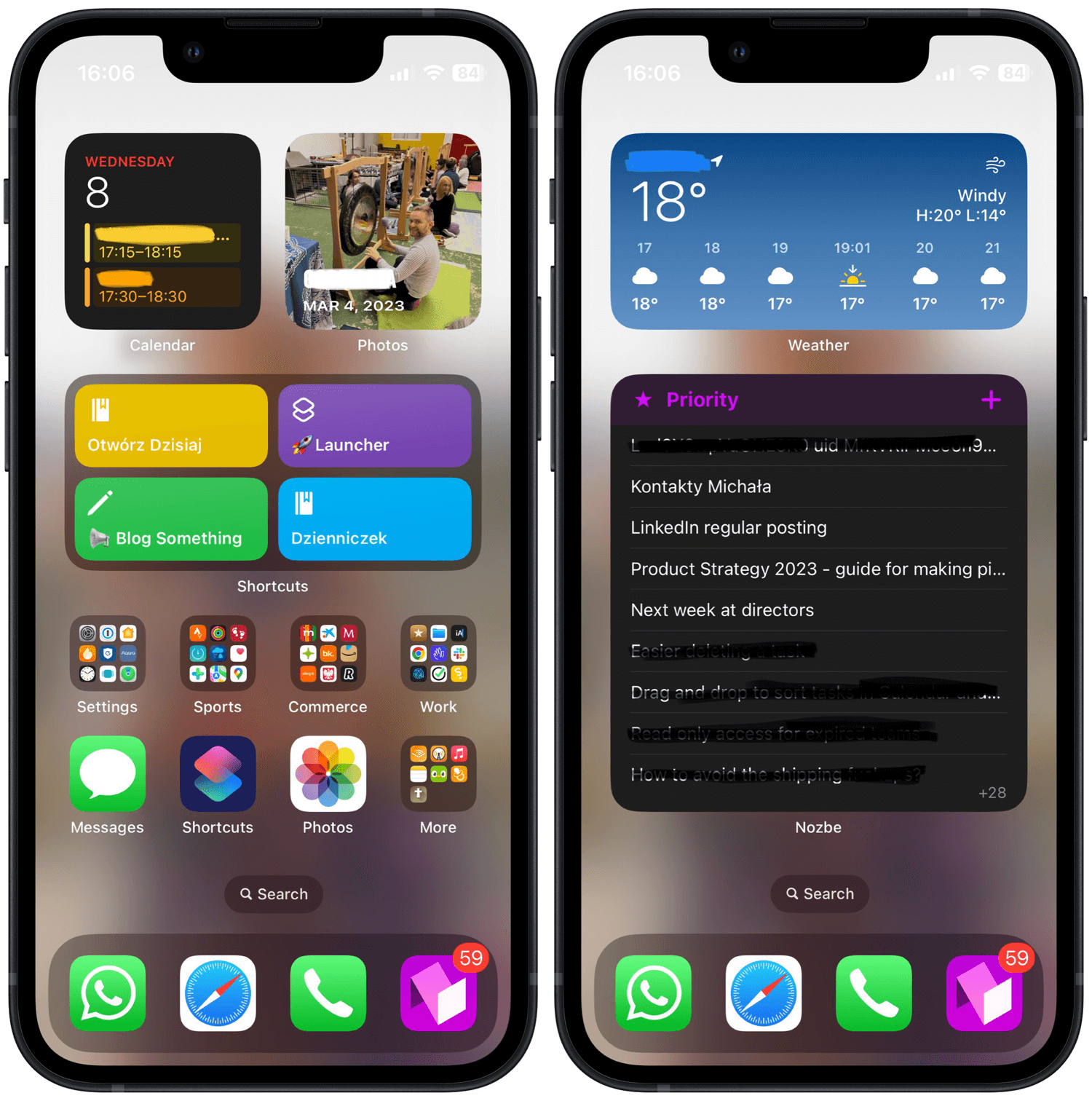 Monday, March 6, 2023
/mark/
Mark Struczewski - also known as "Mr Productivity" invited me to his podcast to discuss our productivity systems. It was a fun show, where we exchanged lots of cool ideas and where we could show the listeners how we can both be right wile differing on our approaches! More info ℹ️

Friday, March 3, 2023
/news-11/
It's a tradition that every year I post a review of the previous one and this year has been no different. What the last year was for me? A wind of change both personally and for my business: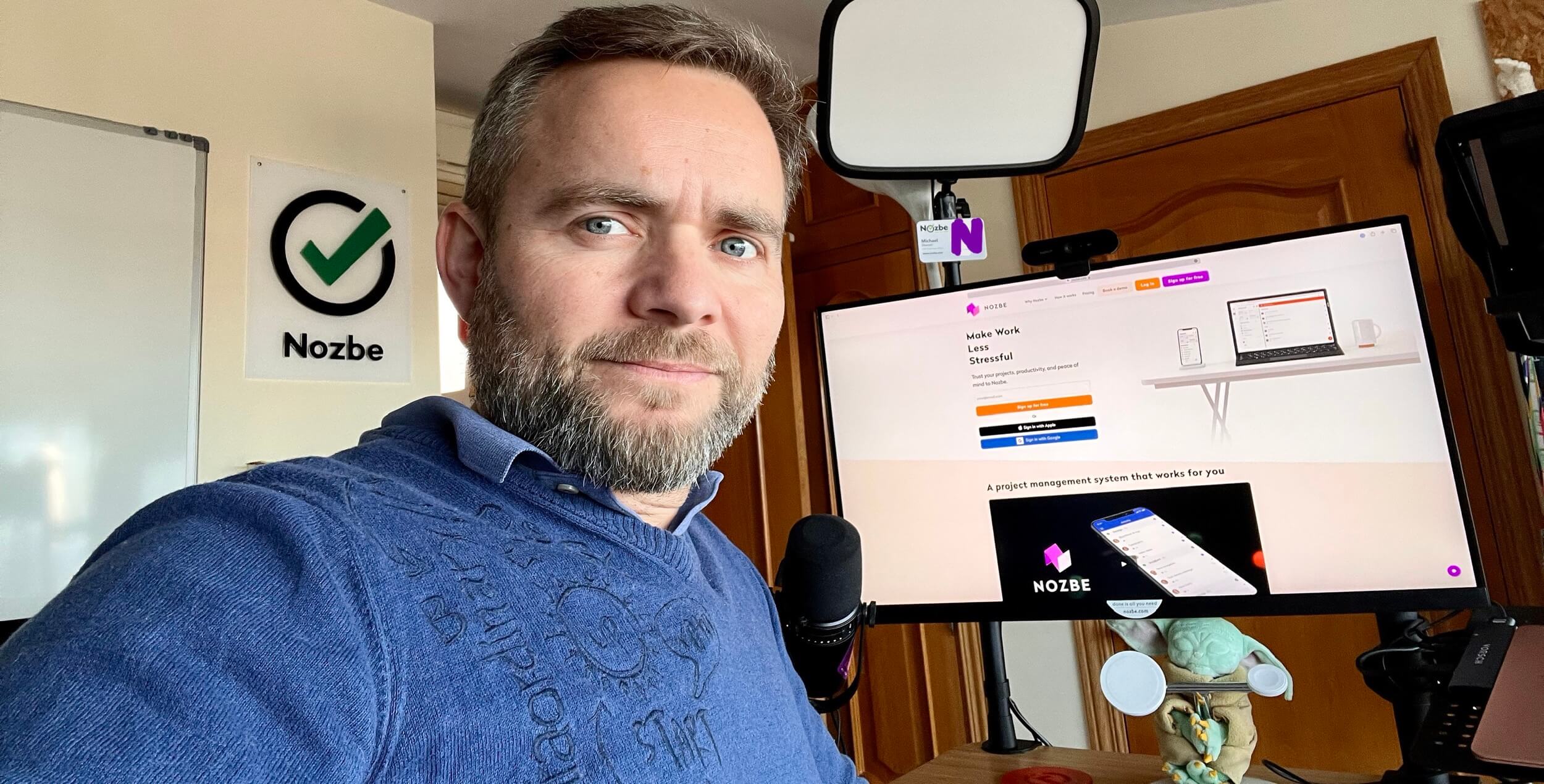 Thursday, March 2, 2023
/tweetbot/
Twitter used to be my favorite social network. My happy place. I know, there are trolls there and stuff, but the cool thing about Twitter was that I could choose to follow only a select number of people and using a brilliant Tweetbot app. I had a social network without an algorithmic timeline. Just good old chronological timeline. I could follow my favorite people (Below 100) and I could tweet to people who'd choose to follow me (16K+ as of the moment of this post). This all changed when Elon Musk bought Twitter, fired a bunch of people, brought back suspended trolls and later, without any warning cut off access to third-party apps like my beloved Tweetbot. Here's what I'm going to do moving forward: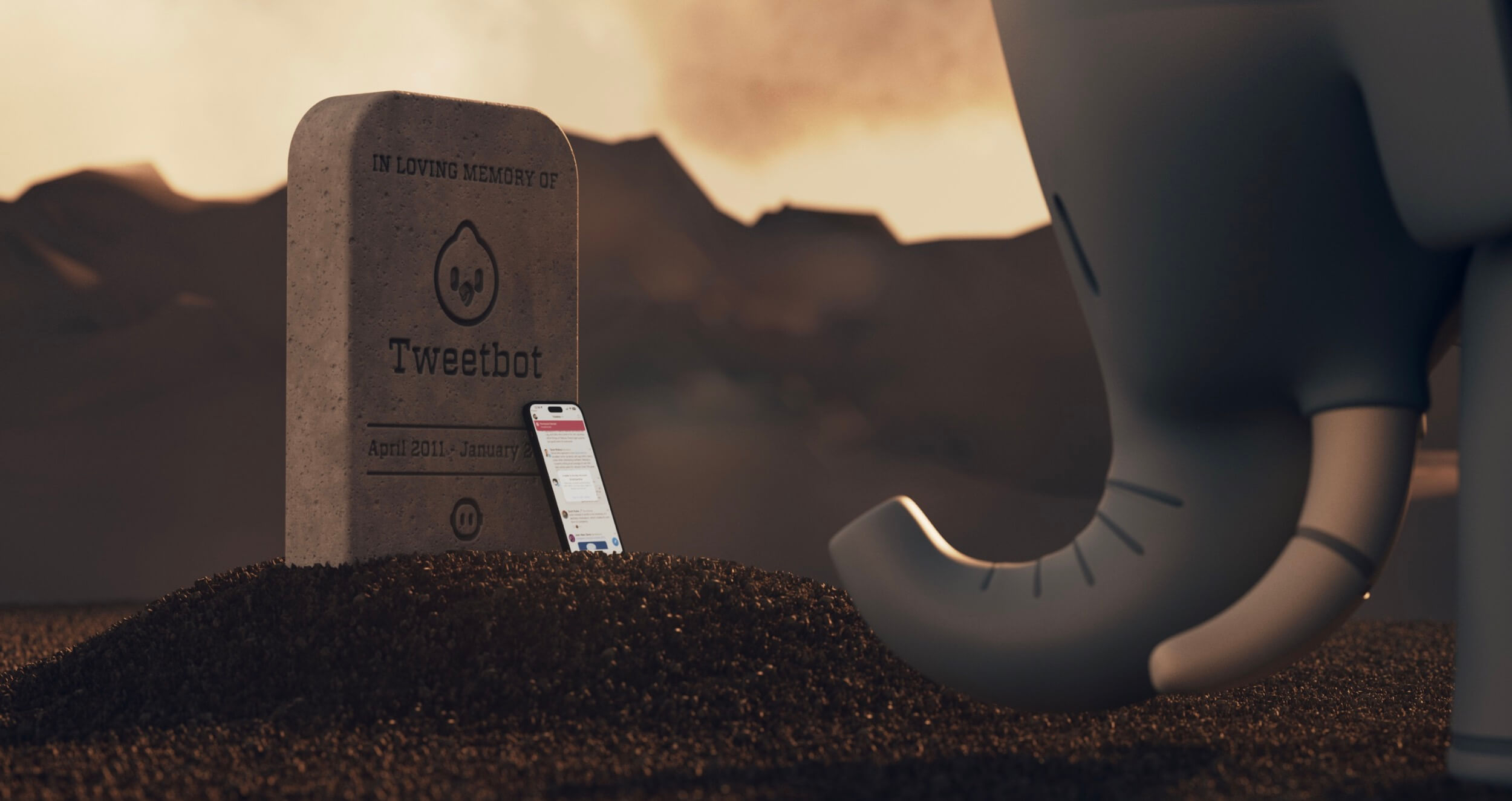 Hi, I'm Michael Sliwinski, the host of this site. Are you a fellow small business owner? Make sure to give Nozbe a try - my app will help you and your team get your professional and private life organized in a simple way. It's FREE and you'll get a bonus of $15 for Premium version by signing up below: