I help teams and their leaders do great things by working in a truly modern way. It's all about fewer meetings, more focused time and just getting the right things done!
Latest blog posts from me:
Wednesday, May 18, 2022
/norussia/
When the war in Ukraine hit I was shocked and sad. As Russian attacks continued I took a stand personally and as Nozbe and stopped all our business with Russia. I couldn't with clear conscience continue doing "business as usual" when Russian/Putin regime is killing my Ukrainian sisters and brothers. Yale University is actively updating a comprehensive list of businesses that left Russia where we are also featured. However, this list also shows businesses that seem to not care that they're supporting a terrorist regime of Putin. Here are the ones that stand out for me personally: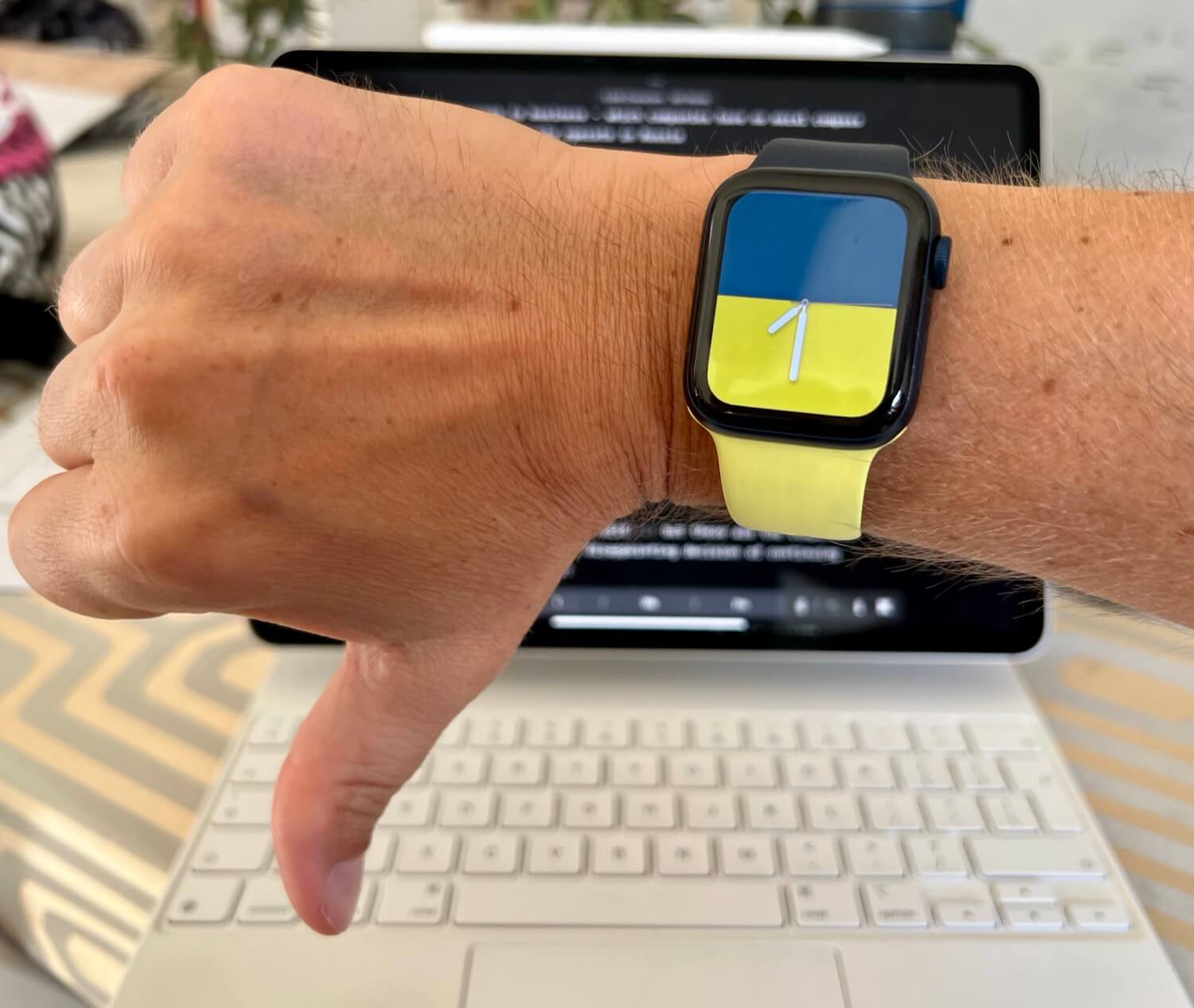 Monday, May 16, 2022
/tri15/
When back in 2014 I tried a sprint-distance triathlon I didn't suspect I'd stick with this kind of race for so long. Later that year I tried my first olympic-distance triathlon which is 1.5km swimming 🏊‍♂️, 40km cycling 🚴‍♂️ and 10km running 🏃‍♂️ - all sports one after another - and I loved it and started doing such races regularly! Three years ago I completed 11th race and yesterday - 8 years from starting my triathlon adventure - I finished my 15th olympic-distance race and 17th triathlon overall. I've shared many of my thoughts on triathlons in my last post and described tracking it with Apple Watch but I have new conclusions that, if you're into sports and gear, you might find interesting: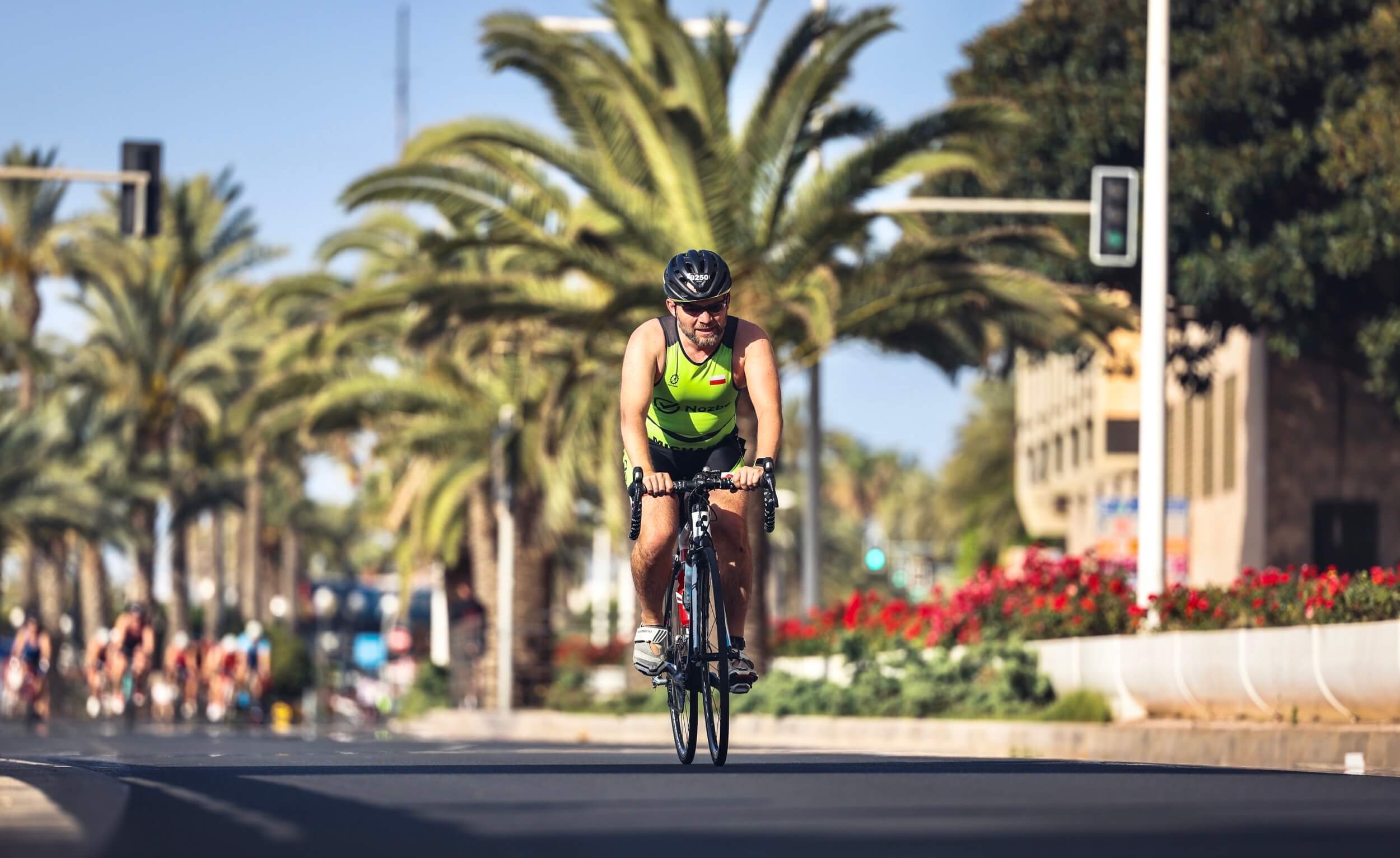 Tuesday, May 3, 2022
/accident/
I started cycling seriously when I got my road bike back in 2014 after I completed my first triathlon. Since then I've participated in many races and I've done over 15,000 km on the bike (both road bike and MTB) while also having only few accidents. Luckily, most were minor, but there were two that stood out and taught me valuable lessons - one that happened back in 2014 and the other last Saturday. Here's what I learned from them: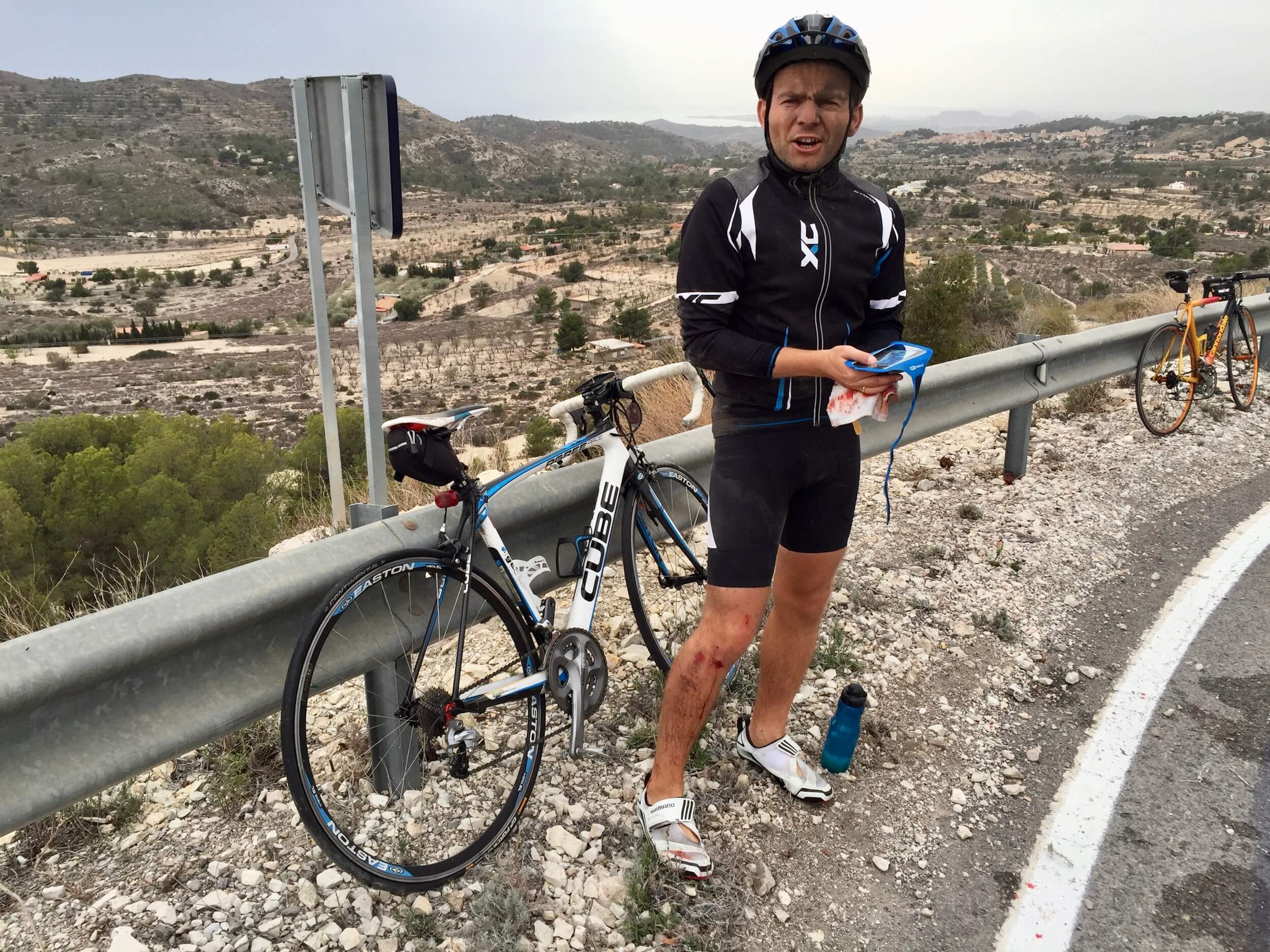 Monday, May 2, 2022
/news-9/
Michael Sliwinski here, last time I sent you an email was at the end of 2021 and we're already way into 2022 - so it's time for some updates that I think will interest you!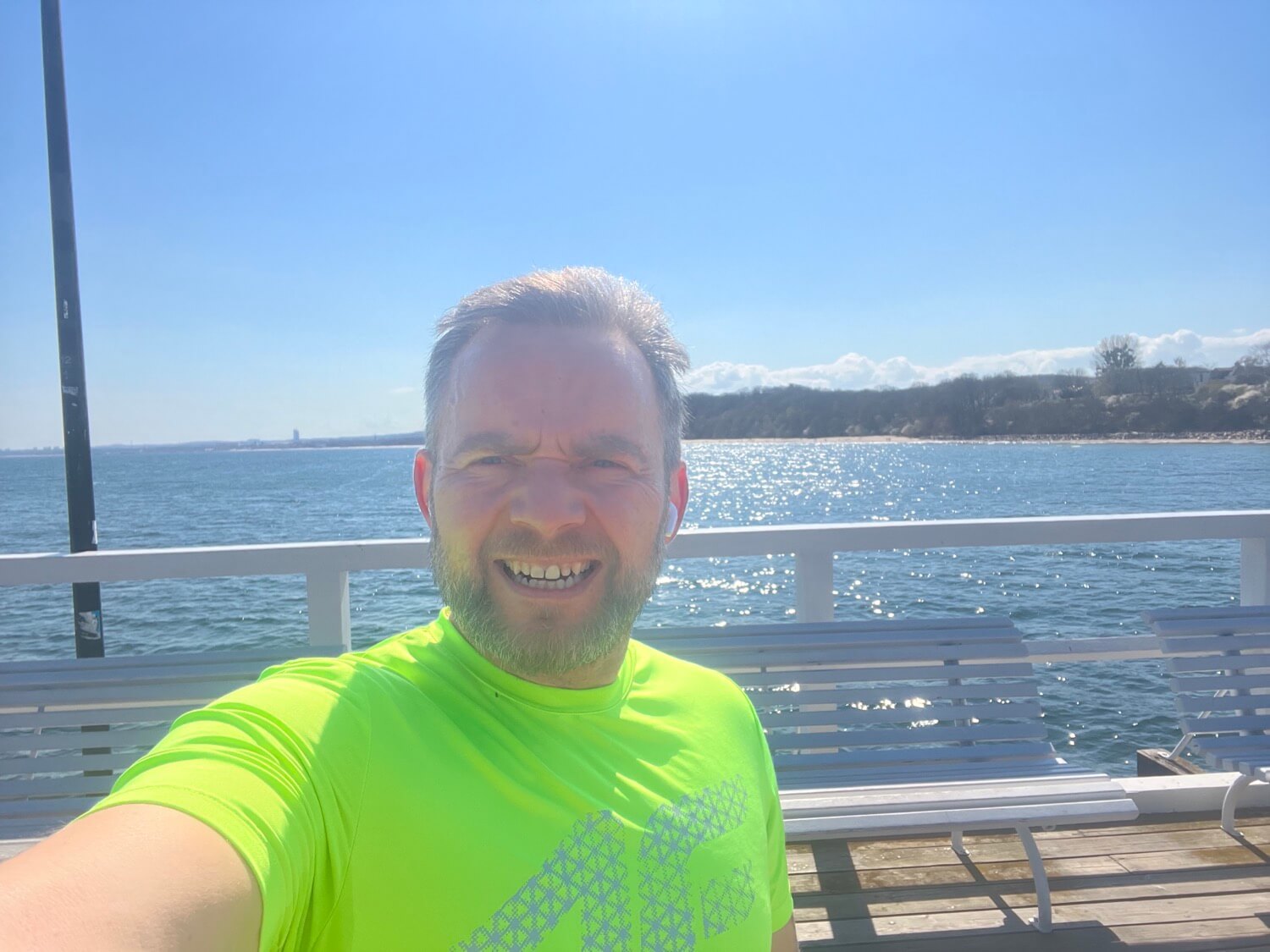 Friday, April 29, 2022
/nozbevlog-5/
This time on the Nozbe product vlog we discussed the most-requested feature by far - project templates - and how we implemented it. We also share our best Weekly review advice there so make sure to check it out as today is Friday and you should definitely do a review like this! More info ℹ️
Thursday, April 28, 2022
/markdown/
A few weeks back Derek Sivers wrote why he prefers writing everything in plain text. I totally agree with him, but I'd take it one step further - I write everything in plain text and in Markdown - and you should write like this, too! Here's why: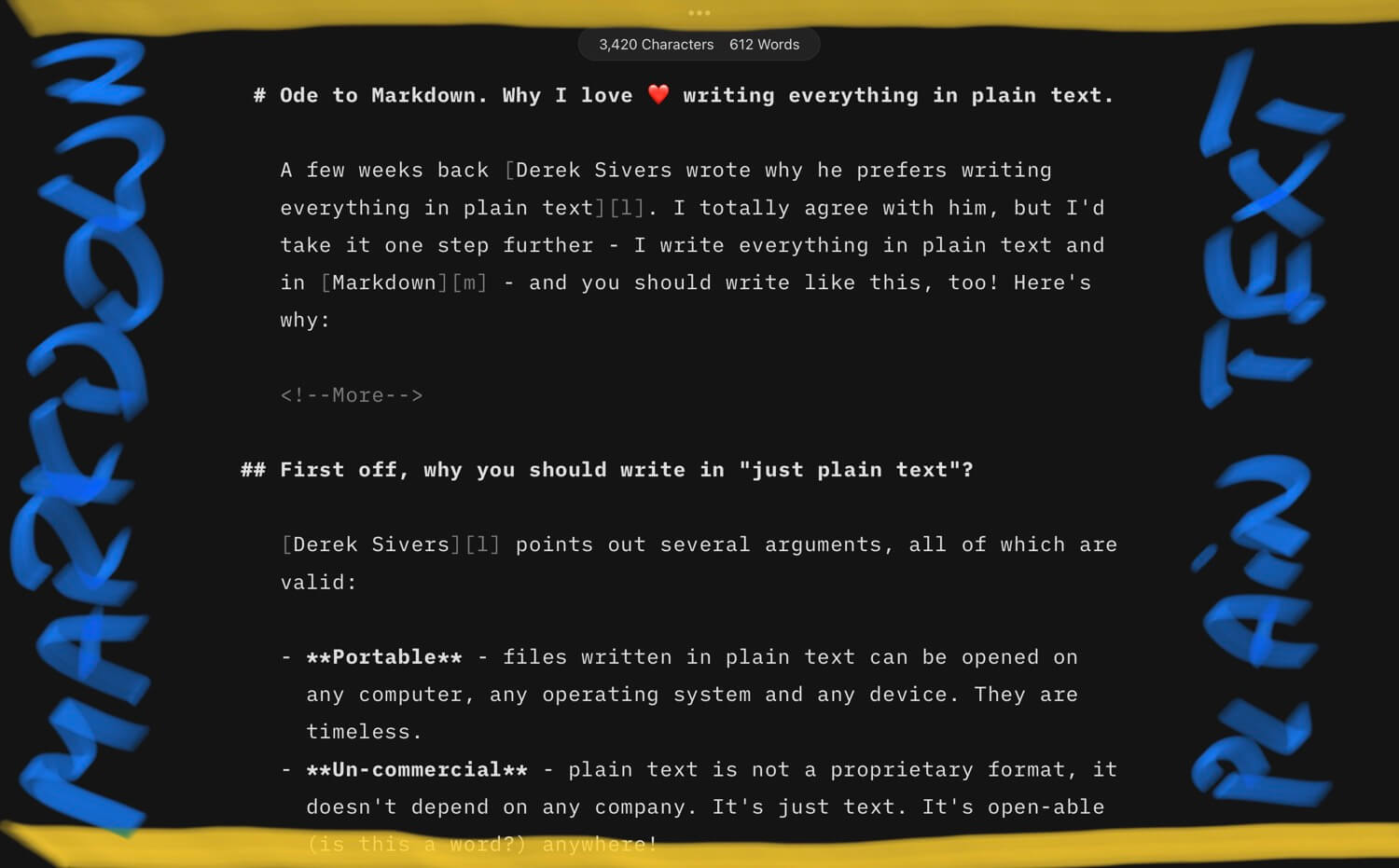 Monday, April 25, 2022
/noofficefm-40/
Welcome to the episode #40 of my podcast about working remotely with Rafal, Nozbe's VP of Product. We dive deep into the concept of "Weekly Review" (as described in the chapter of my No Office book) and we give our best advice as to why/how/when do this important meeting with yourself.
Friday, April 22, 2022
/activity/
Normally on this blog I'm not writing much about details of my app, Nozbe. I write about lessons learned in business, life and the like, but hardly about the particular features of Nozbe app… however when a feature helps me become a better CEO, I think it deserves a highlight. Let me explain why I hate asking people for status updates and why the "Activity" view in Nozbe helps me stay on top of things without doing any kind of asking.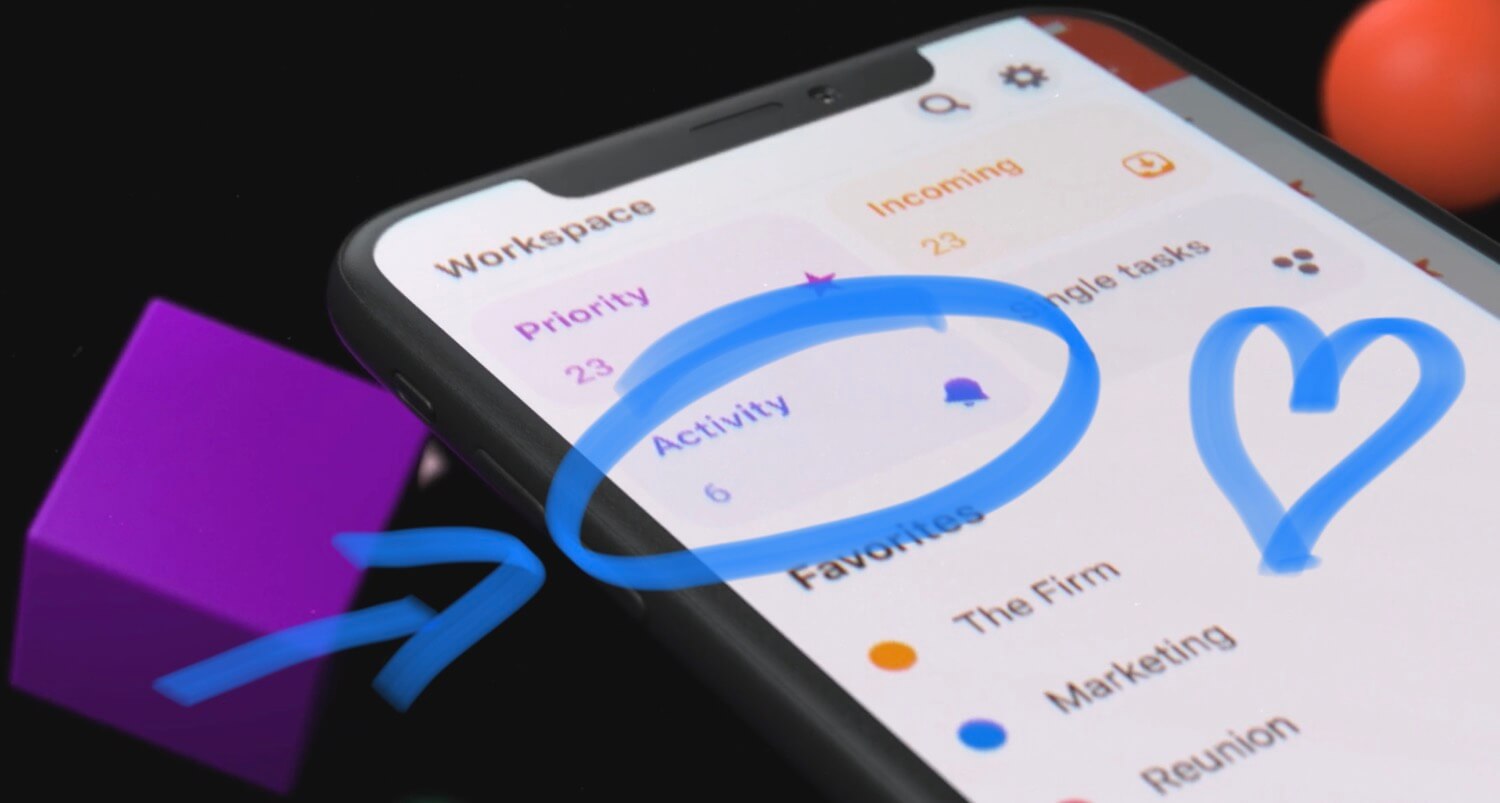 Thursday, April 14, 2022
/garry-kasparov/
In my childhood I remember admiring Garry Kasparov, the best chess player of all time. Now I see him actively engaged in a game with far higher stakes: the preservation of freedom and democracy. You should follow him on Twitter but first I recommend you watch his amazing talk on Ted: "Stand with Ukraine in the fight against evil" which he gave earlier this month - it's only 15 minutes and it's absolutely worth your time:
Tuesday, April 12, 2022
/regret/
It's time to revive the book corner on my blog and post notes from the books I'm reading currently. Even though I have been reading around 30 books per year on average, I stopped updating the list and posting my notes. It's time to get back to it. I regret not doing that for the past many years of this blog so this is my redemptive action - I'm starting with my review of the Power of Regret by Daniel Pink: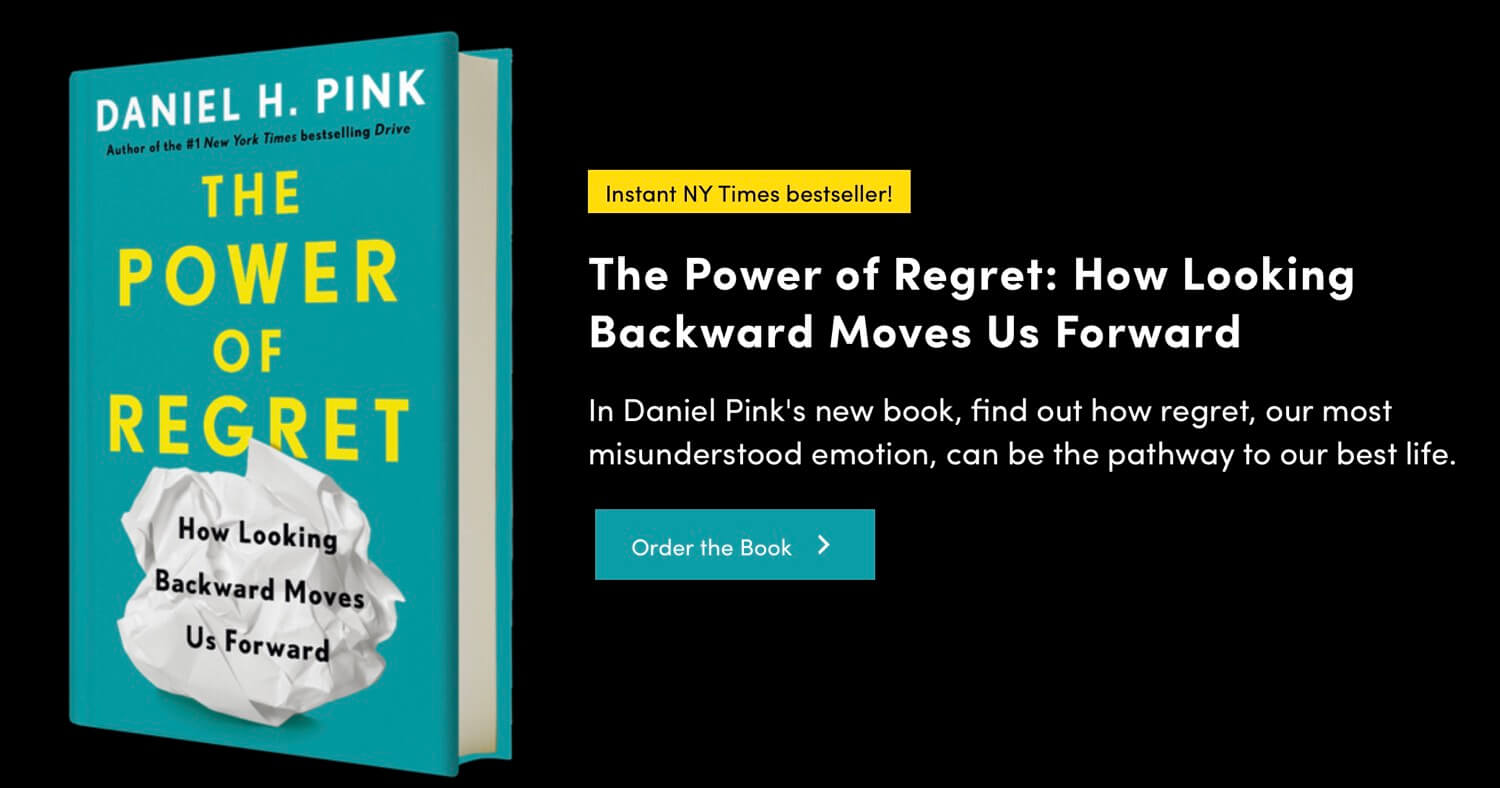 Monday, April 11, 2022
/noofficefm-39/
Welcome to the episode #39 of my podcast about working remotely with Rafal, Nozbe's VP of Product. We're discussing the basic productivity rule - to write stuff down - and how it applies to your own productivity as well as getting stuff done with your team - it was a good one packed with lots of practical tips!
Friday, April 8, 2022
/politico/
After so many weeks I'm still affected by the War in Ukraine. Spending some of my time in the western society I can see how people west of Poland still don't get the gravity of the situation. I recently read an article: 'We told you so!' How the West didn't listen to the countries that know Russia best - and it struck a cord: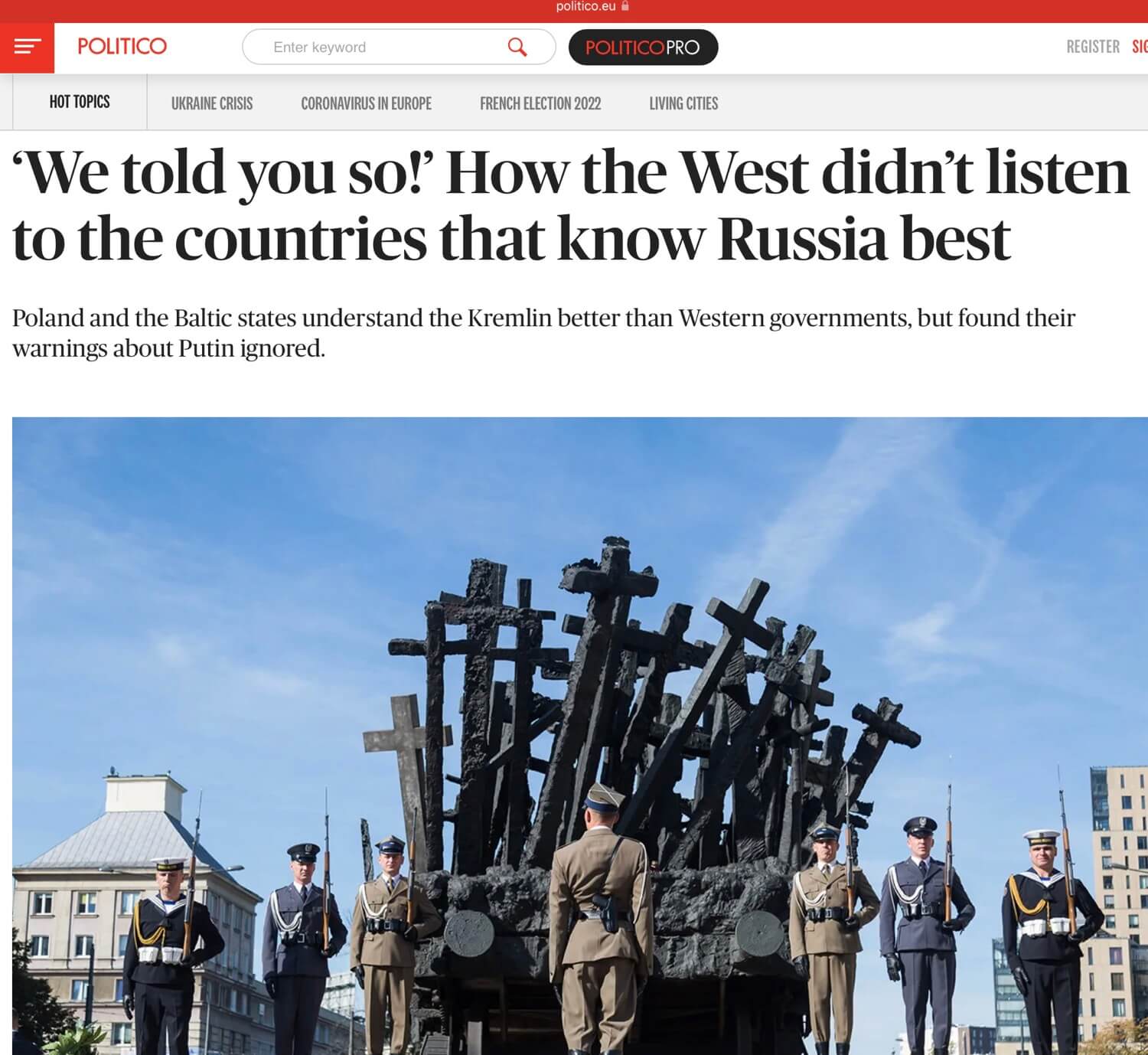 Thursday, April 7, 2022
/this-time/
I'm a big fan of Seth Godin and his podcast, Akimbo. In one of the recent episodes, he explained that if something needs improving, we very often tend to say we'll do it next time, when we should really suck it up, and do it this time. Make the change now, this time, and reap the benefits of the change from now on. Here's how I see it: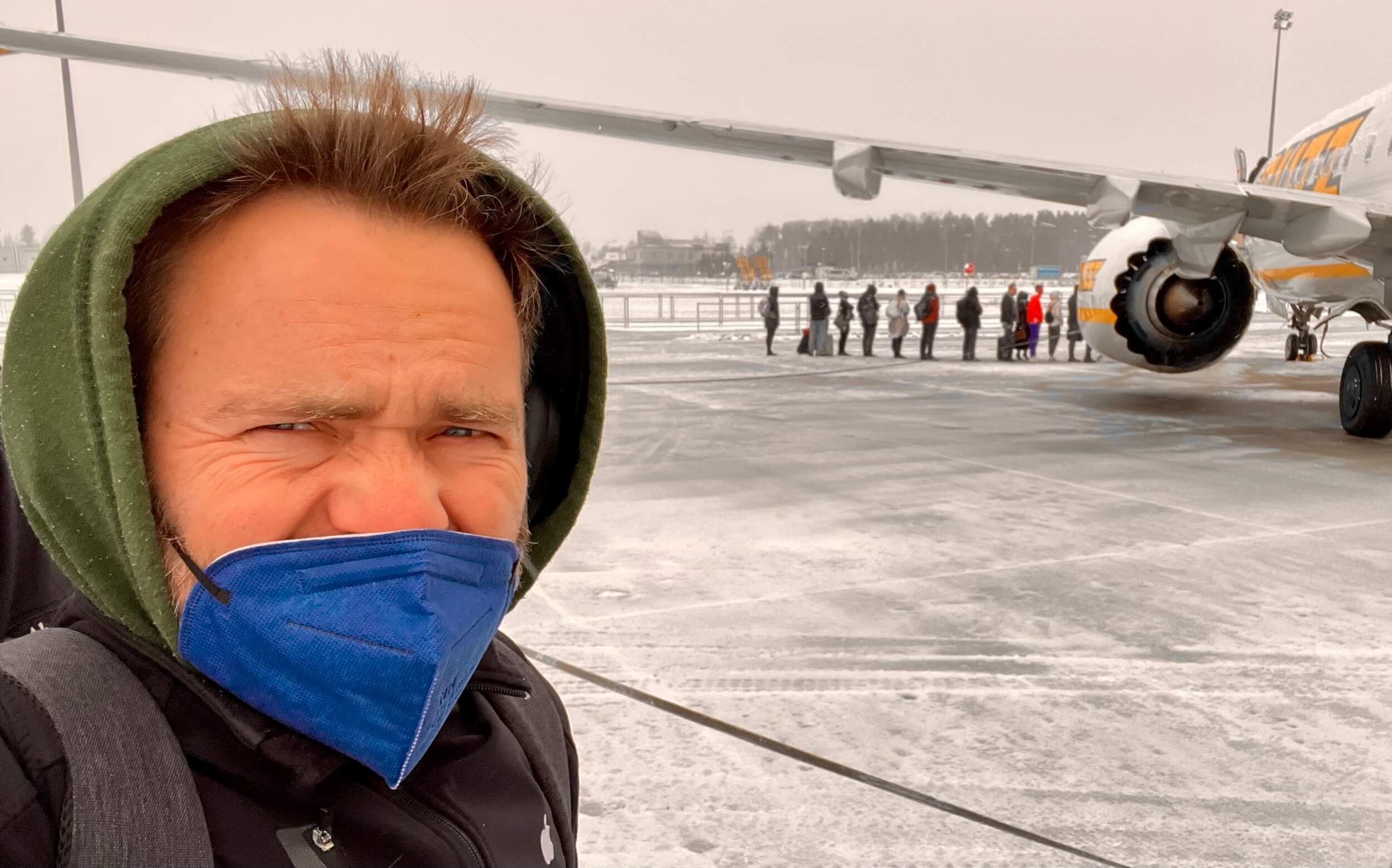 Wednesday, April 6, 2022
/15bucks/
On Nozbe blog I published a short blog post explaining how we've made more improvements to the Affiliate/Referral program. Now when you recommend Nozbe to others, you're spreading #NozbeLove ❤️ with $15 in free credit! More info ℹ️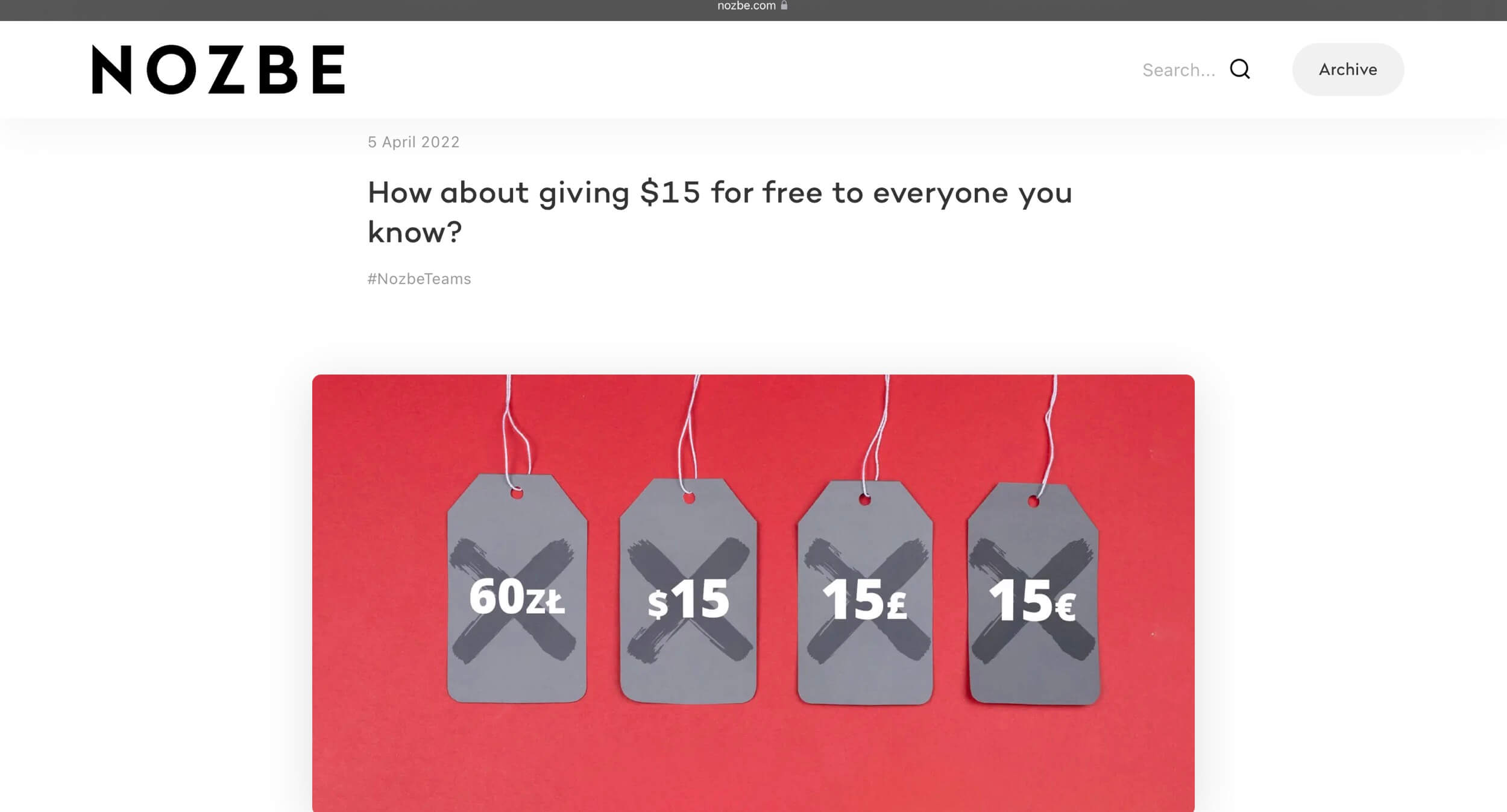 Tuesday, April 5, 2022
/iga/
A few years back, I started training tennis and I slowly became a fan of the sport. And now I'm so happy and proud of the first female athlete from my country who became a number 1 in tennis - Iga Świątek!