Places where I was invited as a guest: press, interviews, podcasts, conferences…
Friday, November 13, 2020
My good friends from Anything But Idle podcast invited me again to their show to talk about Apple-related stuff and it was lots of fun. We geeked out commenting on the significance of the new Apple M1 chip, the death of Intel and how monumental this change really is. Enjoy! More info ℹ️
Friday, October 16, 2020
I was invited by two of my favorite productivity podcasters: Augusto Pinaud and Ray Sidney-Smith to their show to discuss the recent launch of iPhone 12 and how these new devices hopefully will help us get stuff done better. More info ℹ️
Tuesday, June 9, 2020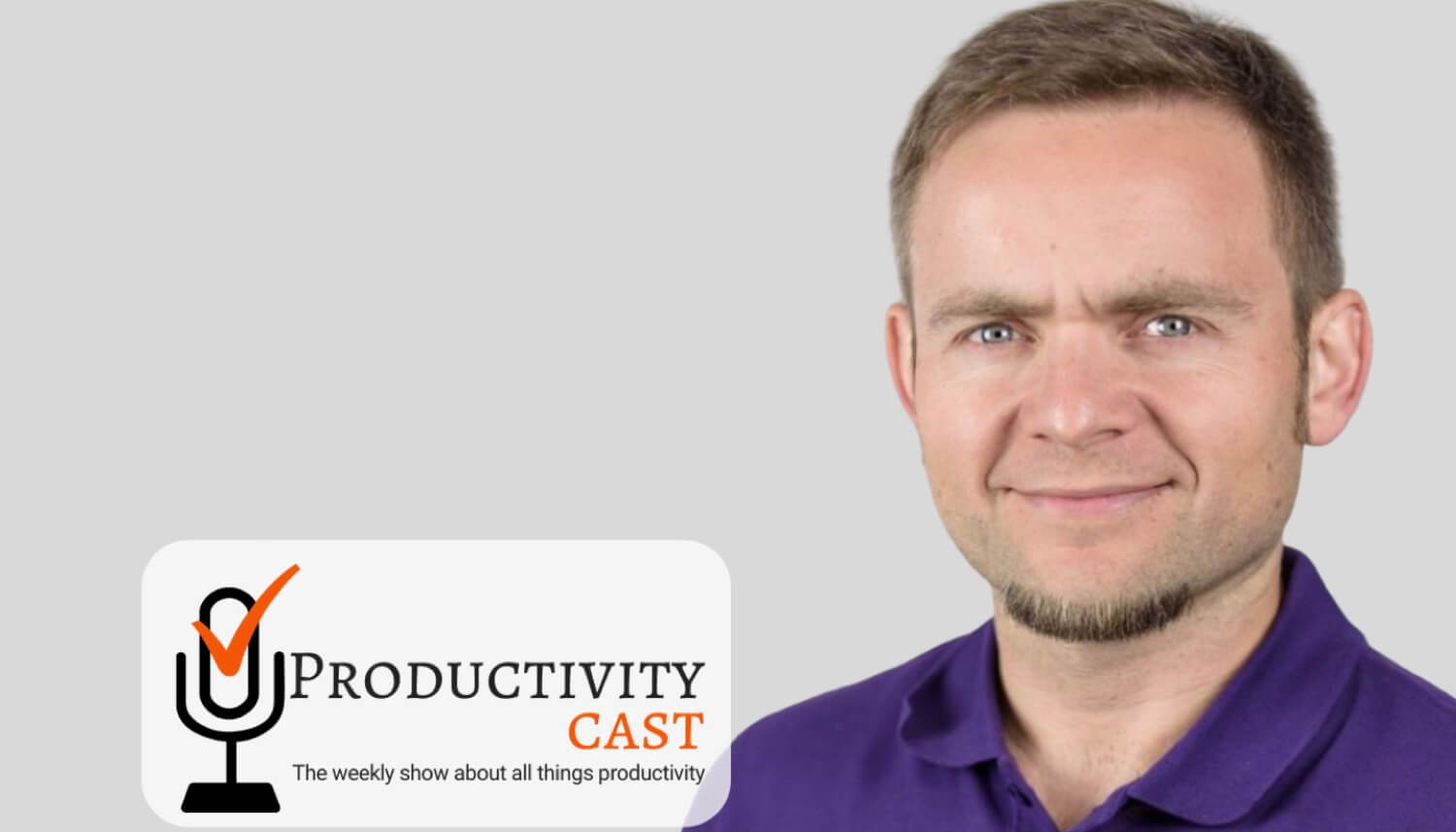 I was invited for an interview on ProductivityCast to talk about Nozbe Teams. I'm a listener of this show, so it was a real treat to be there as a guest.
Monday, September 30, 2019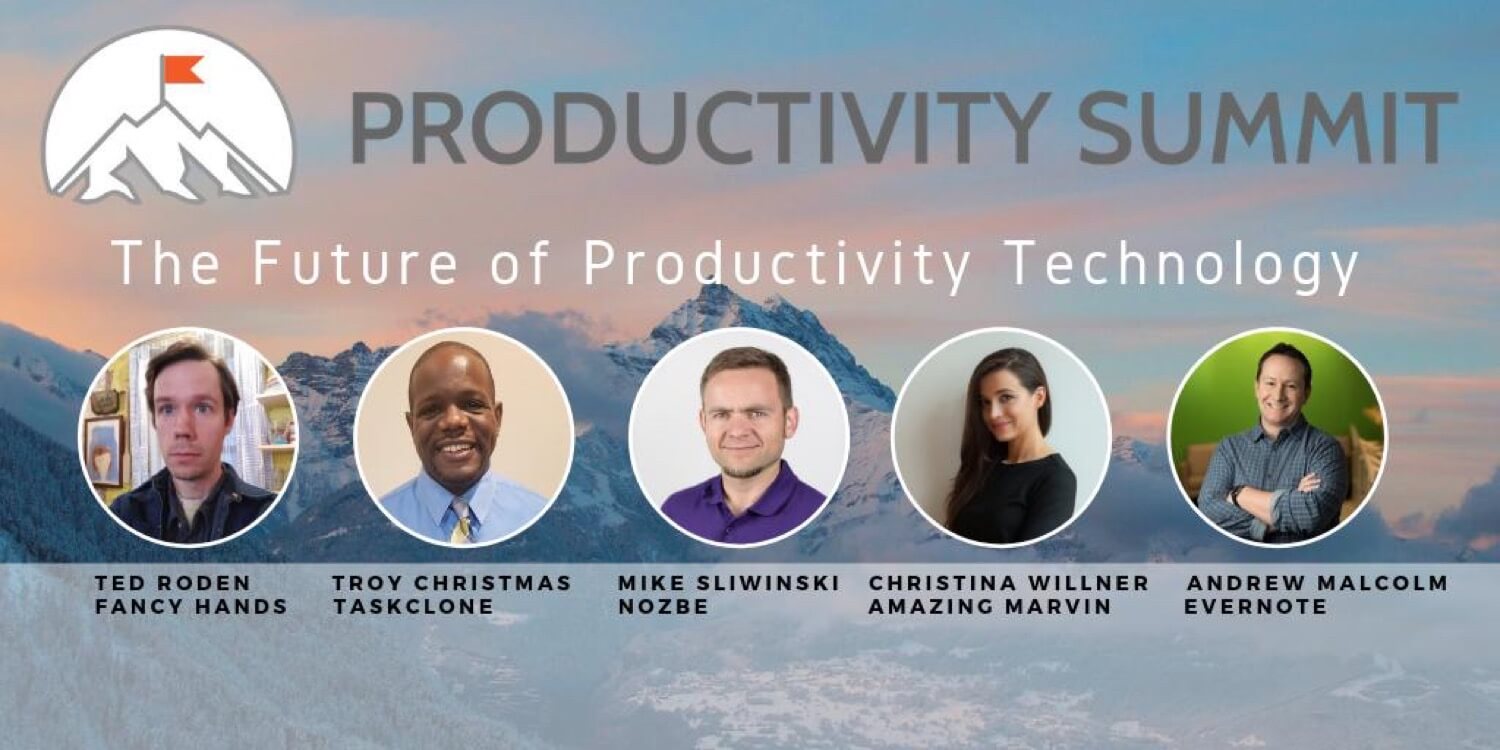 I'm very excited to be participating at the end of this week live at the "Productivity Summit 2019" virtual conference - and unlike Business Systems Summit, this one is not pre-recorded but it will be done live via Zoom, so make sure to sign up.
Thursday, September 26, 2019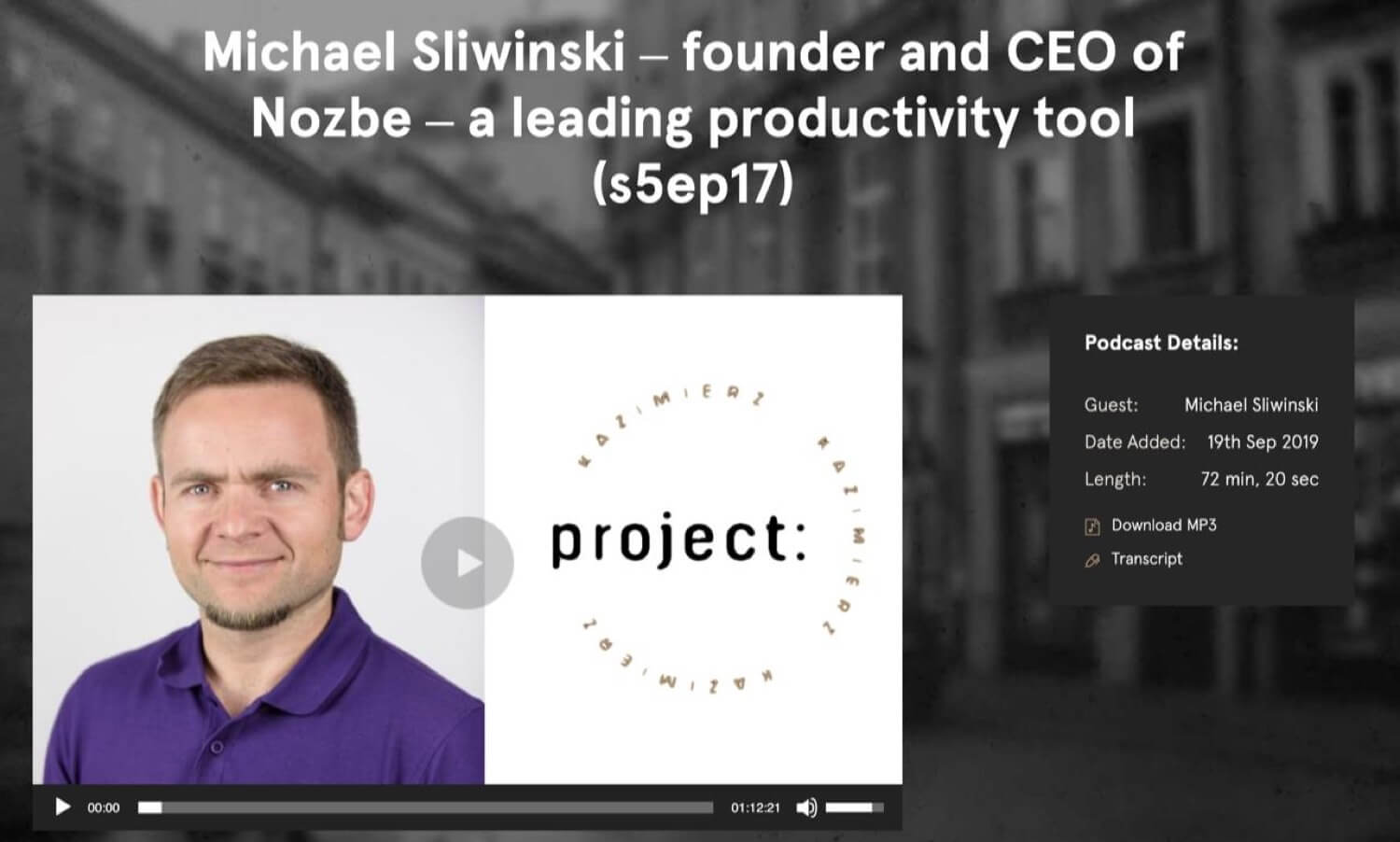 Richard Lucas, who's a very interesting and entrepreneurial guy living in Krakow invited me for a chat about entrepreneurship - how I started Nozbe, the NoOffice way of running it… the works - very complete interview with lots of interesting questions so make sure to check it out and subscribe to his podcast:
Tuesday, September 24, 2019
Increasingly the conferences are going online, kind of #NoOffice style. Recently I was invited to talk on Business Systems Summit about my concept of Pyramid of Communication and this is the teaser video:
Friday, November 30, 2018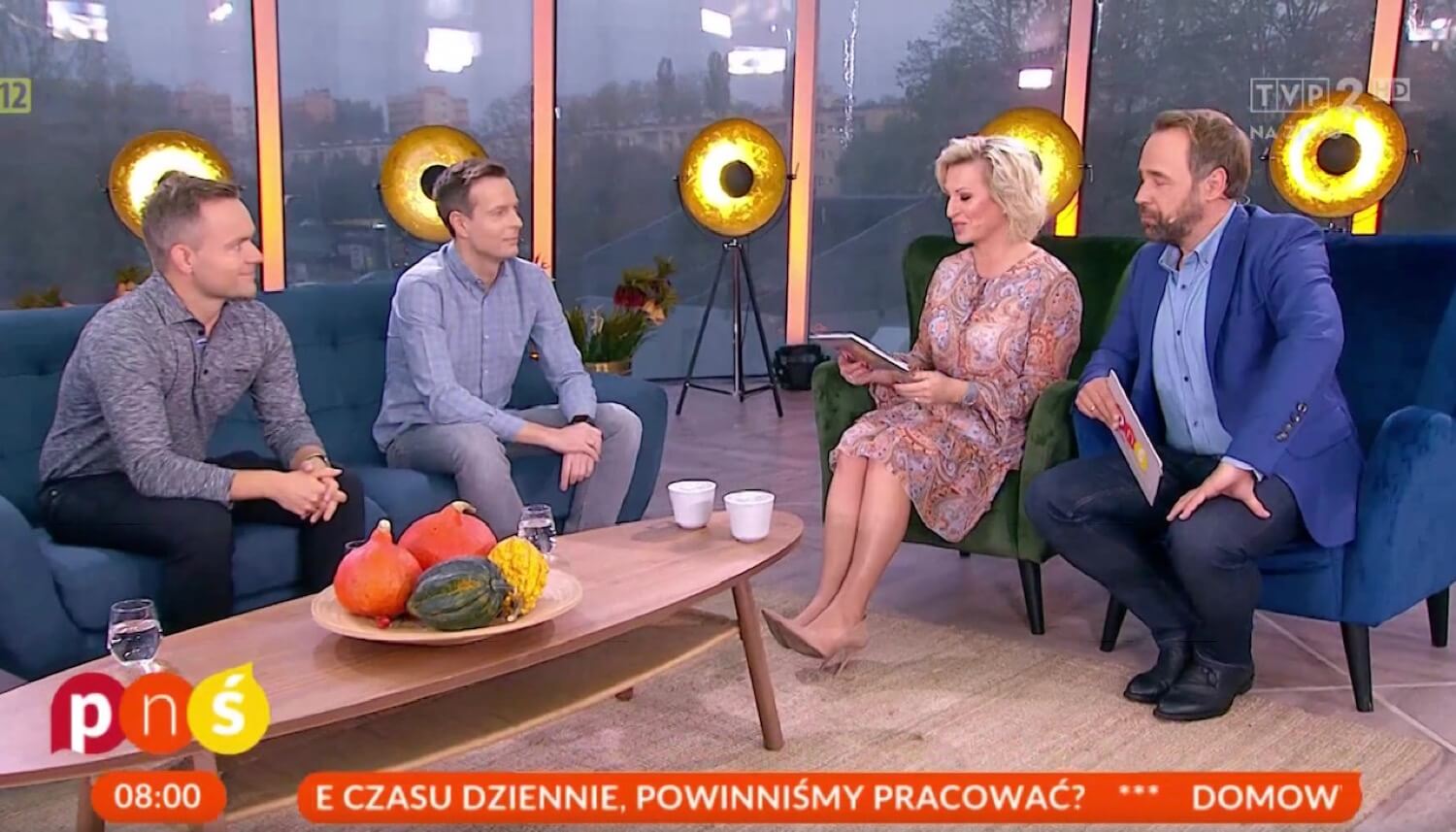 As I've written here, and on the NoOffice blog and on Nozbe blog, today is Friday and in our company we treat this day differently - we don't do the usual work - we focus on getting the weekly review done and later each member of our team can design this day the way they want: do something for personal development, catch up on reading, conference watching, learning new skills… or simply run errands - it's all up to them… and last month our system got the attention of the Polish national breakfast television and I had a privilege of being there:
Saturday, November 17, 2018
Last month I was kindly invited to one of the biggest mobile conferences in Europe - Mobiconf 2018 and I had a chance to do a follow up to my Infoshare 2018 presentation on the way we work. Today it's Saturday so if you want to get inspired how to work better next week, make sure to check it out:
Saturday, November 10, 2018
In this presentation that I did in front of an audience of 500+ people at InfoShare 2018 I'm talking about the "why" of #NoOffice - why we're running a company without an office. What are the advantages and disadvantages and why I believe it's the future of work.
Friday, October 5, 2018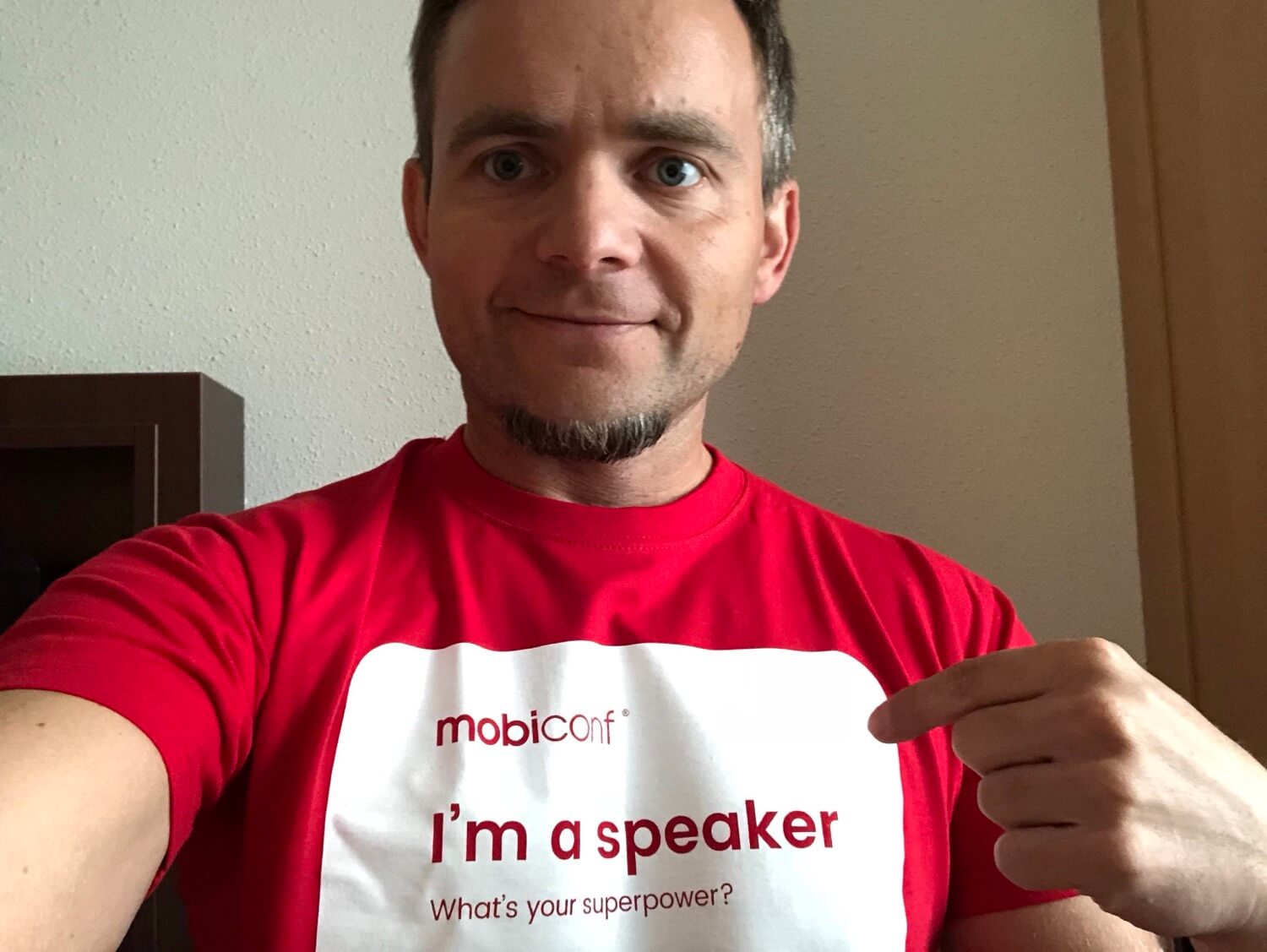 Today I'm speaking on the Mobiconf 2018 in Krakow where I show how our Nozbe team is getting stuff done in our #NoOffice company using mobile apps. Specifically I'm using the iPad as an example of how I'm using this powerful mobile computer to lead my team from anywhere.