Psst… don't tell YouTube that I created a page to watch videos without being tracked 🤫
On my iPad not only I can download YouTube videos now, I also created a special page to be able to watch YouTube videos without being tracked. Here's why I did it and why I hope YouTube/Google will not find out about it:
We're tracked too much! Let's start using "Private Mode"
On both my iPad and iPhone, by default I'm opening most of links in a "private mode" in the Safari browser. This way I'm not tracked by third-party trackers and don't care much about GDPR consents. I accept everything, check out the page content and later close the browser tab and all the cookies are being deleted.
This is how I also started watching YouTube videos. I don't have a YouTube app on my iOS devices. I watched the videos in a private tab directly on YouTube.com each time and life was good.
Until YouTube decided to "be evil". Just look: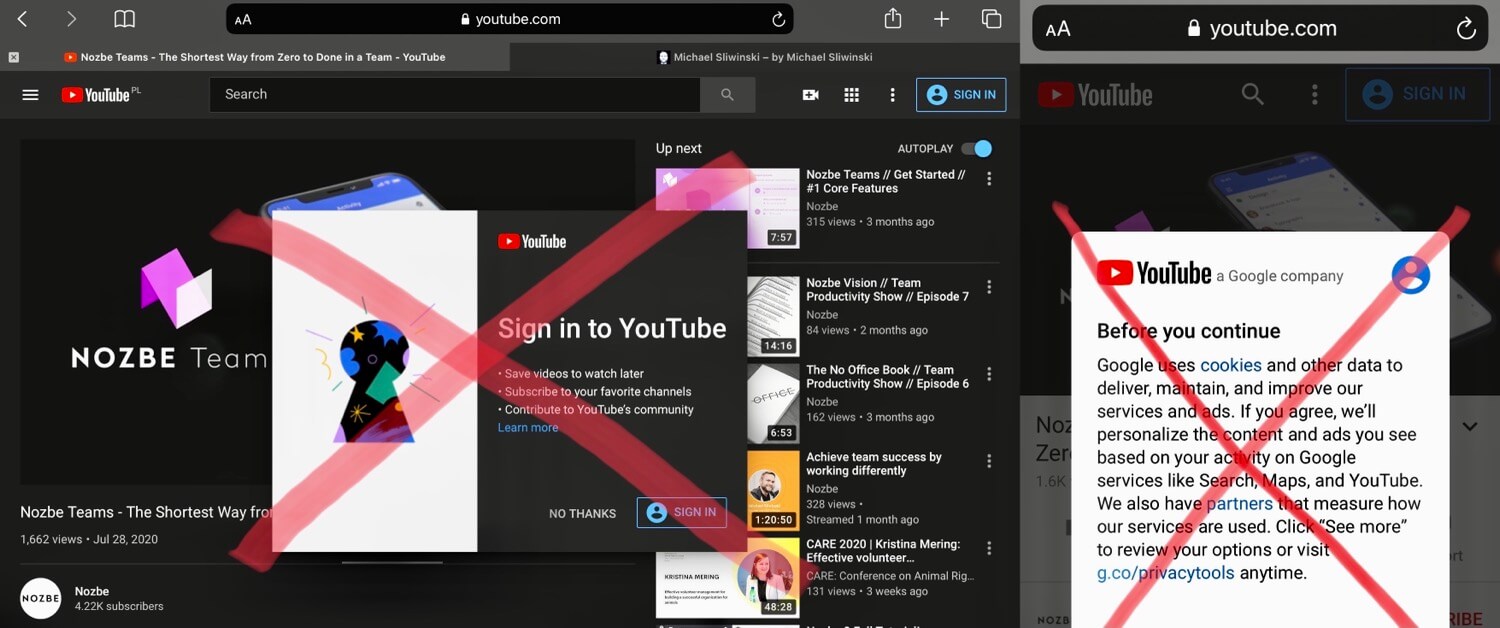 They started forcing me to "sign in" with a pop-up, even though the sign-in button is right there in the corner! Now each time I want to watch a video in a new private tab, I have to dismiss this pop-up.
That's not all! Right after I get yet another pop-up to accept their tracking. Only then I get to watch the video, and even then sometimes for some reason the video doesn't load correctly so I have to refresh the page.
This was annoying so as a geek I decided to do something about it. It's legal and the best part is that you can use it, too!
I created a page where I can paste any YouTube link and thanks to some JavaScript goodness it automatically embeds the video on this page and I can instantly watch it and:
I'm not being tracked (I use youtube-nocookie.com)
I don't get any popups
I can tap/click to watch video full-screen on both the iPhone and the iPad
When full-screen, I can change to watch the video picture-in-picture on iOS
I don't see an ad before the video
and I think I don't get as many ads as YouTube isn't profiling me
Lots of benefits, and the only downside is that a small portion of videos won't work (the ones that don't allow embedding on 3rd party pages like mine). But that's hardly a problem.
Feel free to check it out for yourself!
Or check out how Nozbe Teams video promo looks like embedded there.
Siri Shortcut to "Share a video"
I've also created a handy Siri Shortcut that helps me share any YouTube link directly to this page!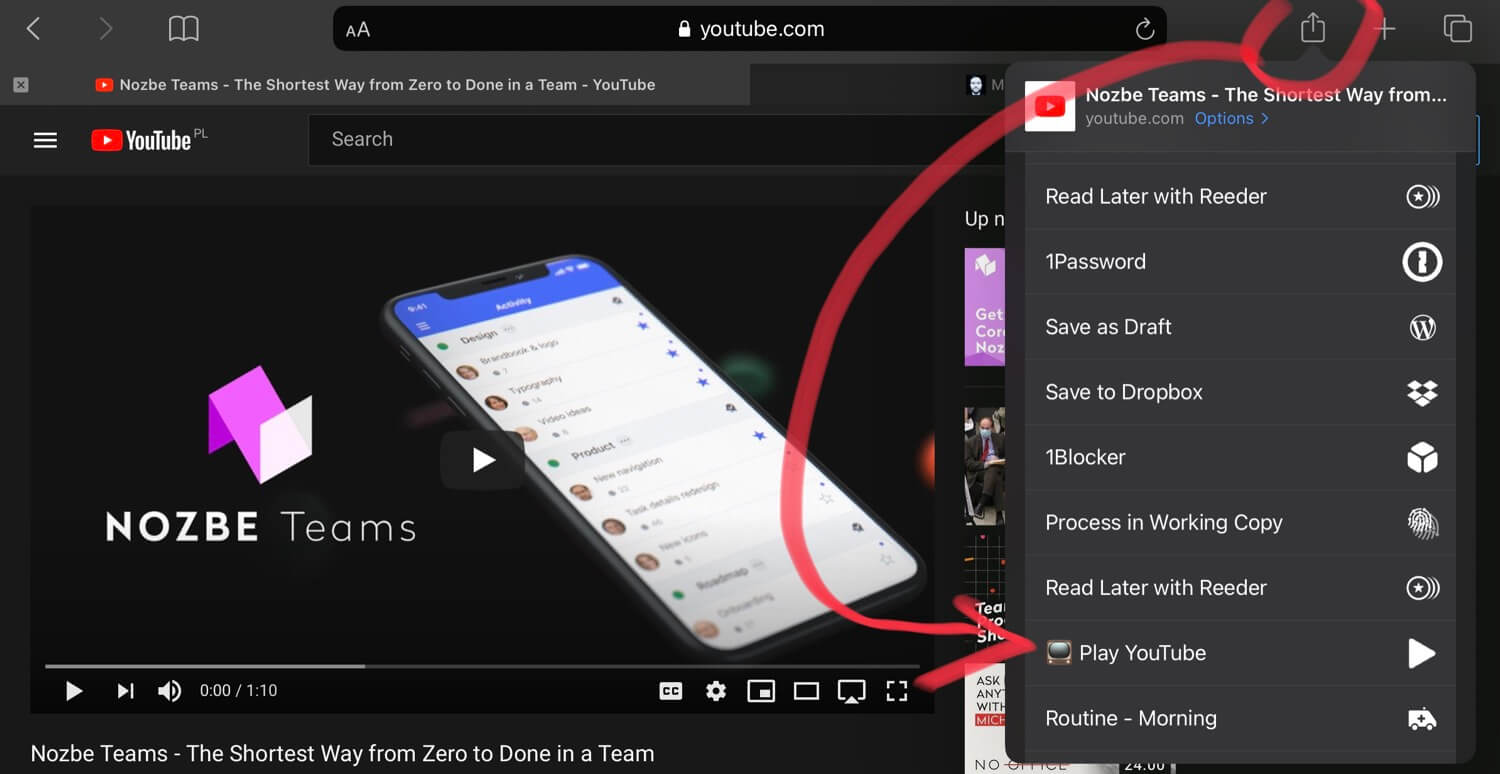 Enjoy… and don't tell YouTube!
Feel free to use my new special page together with the Shortcut. Share it with your friends but don't tell YouTube I've created this to avoid being tracked by them!
Go to Michael.team/yt and enjoy!