A complete list of iPad apps that let me be #iPadOnly
This post will be really geeky, but you'll love it - an updated list of my productivity iPad Apps! Here's the backstory: a few years back I co-wrote a book iPadOnly - How to use only your iPad to work, play and everything in between where I recommended a set of apps that help me get everything done on the iPad. In the meantime I got my iPad Pro and I kept updating this blog with my impressions of iPad Pros and iPadOnly work and I've also posted a list of apps I use on my iPhone but as lots of people keep asking me about this, here's a list of the iPad apps I use now to get things done and make it my main productivity workhorse.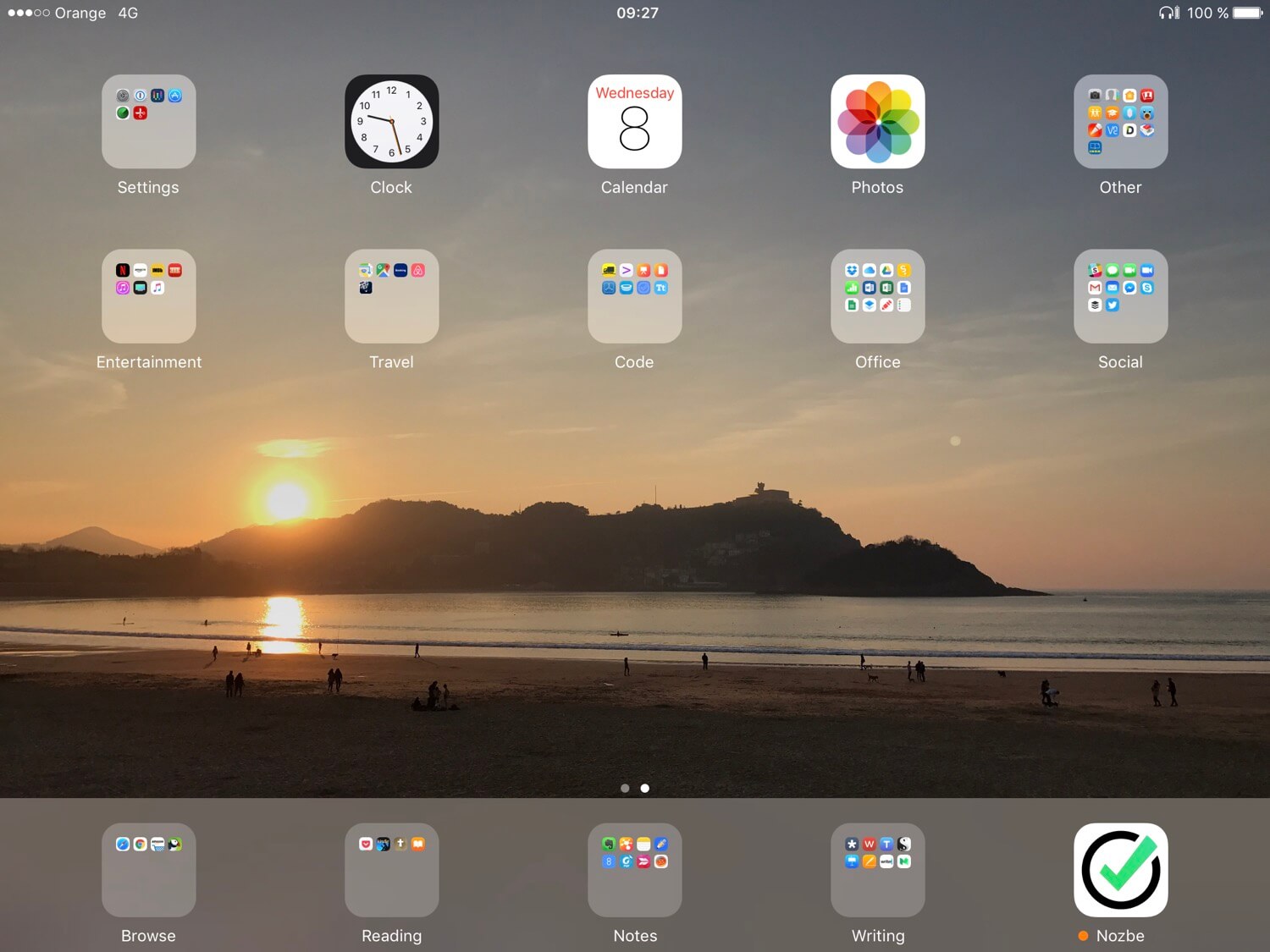 Bonus: experiment with app layout
Before we move on to the list of apps, as you can see on the screenshot of my iPad above, I've decided to experiment a little with my app layout recently. I just hated it that I had apps on different screens and was very often tempted to get distracted when I wanted to write something but opened the Twitter app as it was just "on the way" to my writing app… so I started using folders as my "focused environments" and group my apps together. These groups give me a few benefits, like:
groups are focused on "jobs to be done" so I can concentrate on what I need to do, like writing, reading, etc.
groups create order so I don't install too many apps on my iPad and don't bloat it
groups fit on one screen, so at a glance I basically see all the apps I've got
groups leave some empty space so I can use a nice inspiring background - a photo of San Sebastián I took when I was on vacation with my family :-)
OK, here's the list of all of my apps from these groups:
Apps without a folder
Apps I need to be able to access quickly at any time
Clock - I just like how it tells time directly on the iPad's home screen + I use world clock a lot as I have virtual meetings with people from all over the world from different time zones
Calendar - I still use the default calendar app. It's fine for me. I use iCal and Google Calendar there (which we share in our team)
Nozbe - I mange my tasks, projects, team and company all in Nozbe (duh!) thanks to private and shared projects. In my company we use Nozbe to build Nozbe.
Settings
Apps that help me set things up on my iPad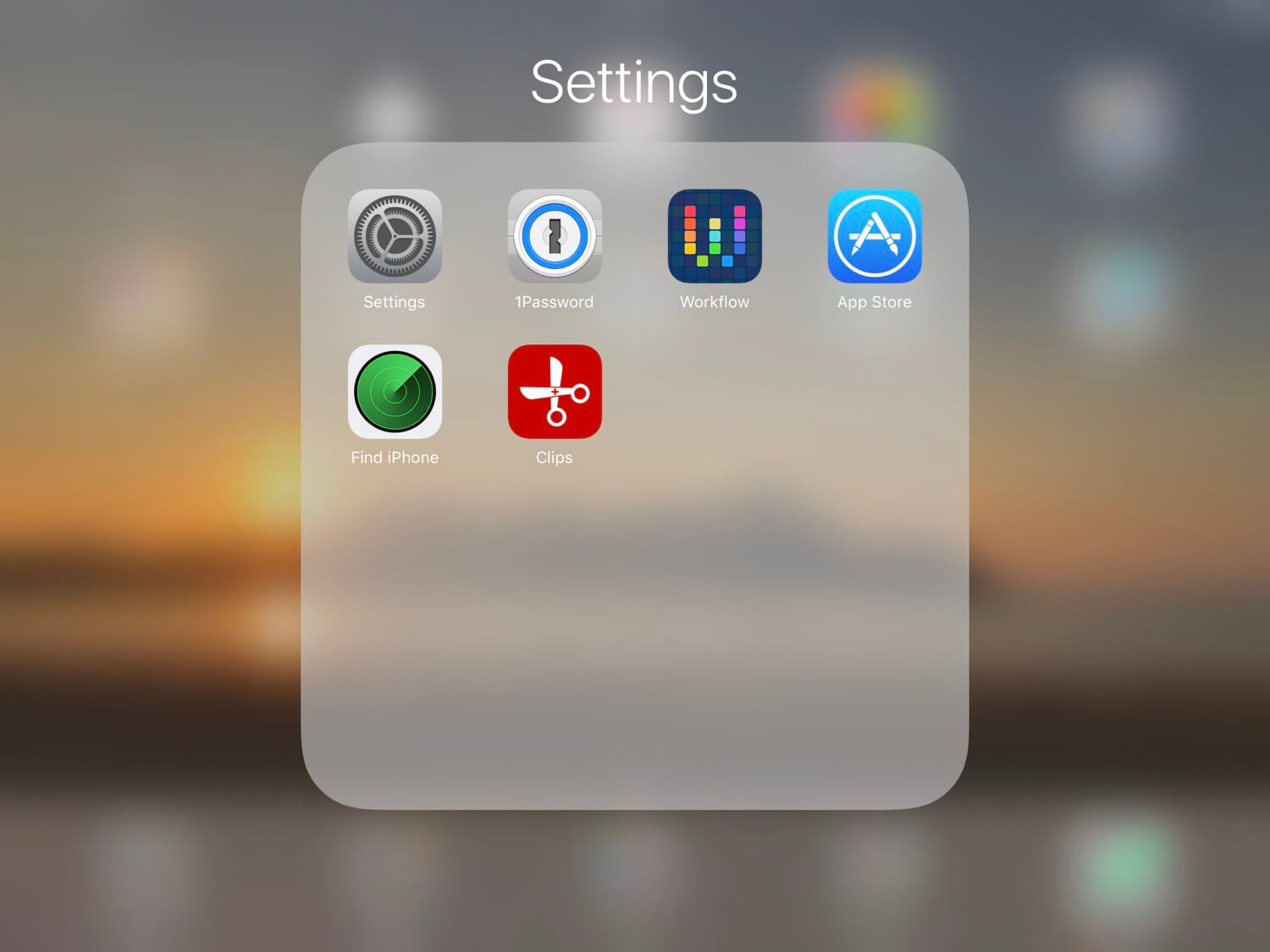 Settings app
1Password - is where I store passwords. I use a few vaults - one is my personal and a few are with team
Workflow - I love this, I have a few workflows done. Like journaling and adding notes to my book notes
App Store
Find iPhone
Clips - my clipboard manager of choice for the iPad and iPhone, although it doesn't work well when in "sync mode".
"Other"
Apps I rarely use, but still need to be there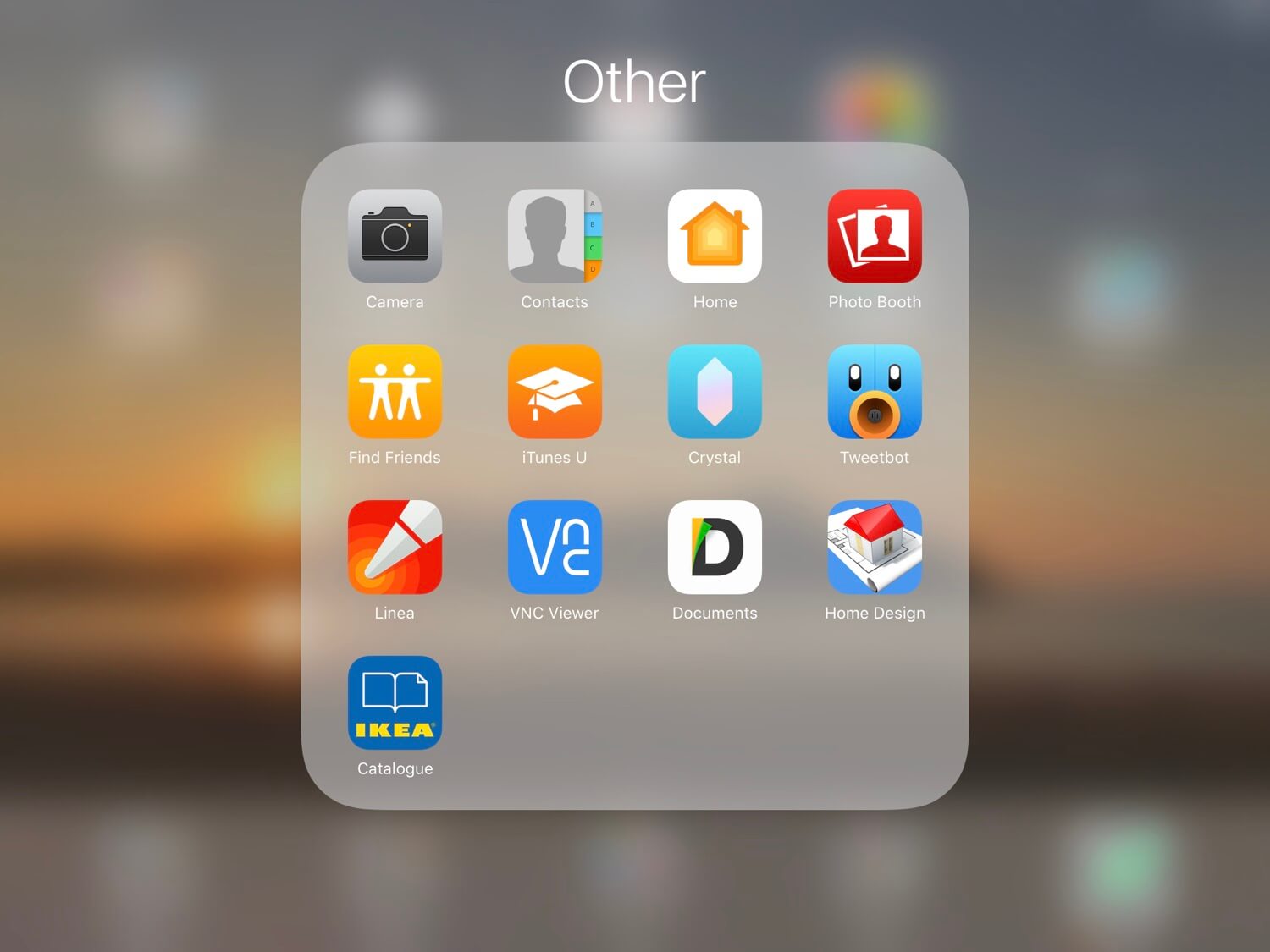 Camera
Contacts
Home - I'm about to buy my first Home-kit devices…
Photobooth
Find Friends
iTunes U
Crystal - my content blocker
Tweetbot - if I need to browse Twitter in a different way
Linea - for some hardcore drawing… testing this app right now
VNC Viewer - very rarely used now
Documents - testing it for document management on the iPad
Home Design - I love this app! I use it when I'm trying to re-decorate my home office or we want to get some new furniture with my wife.
IKEA catalogue - yes, we do shop there sometimes
Entertainment
Yes, iPad is still a great media-consumption device!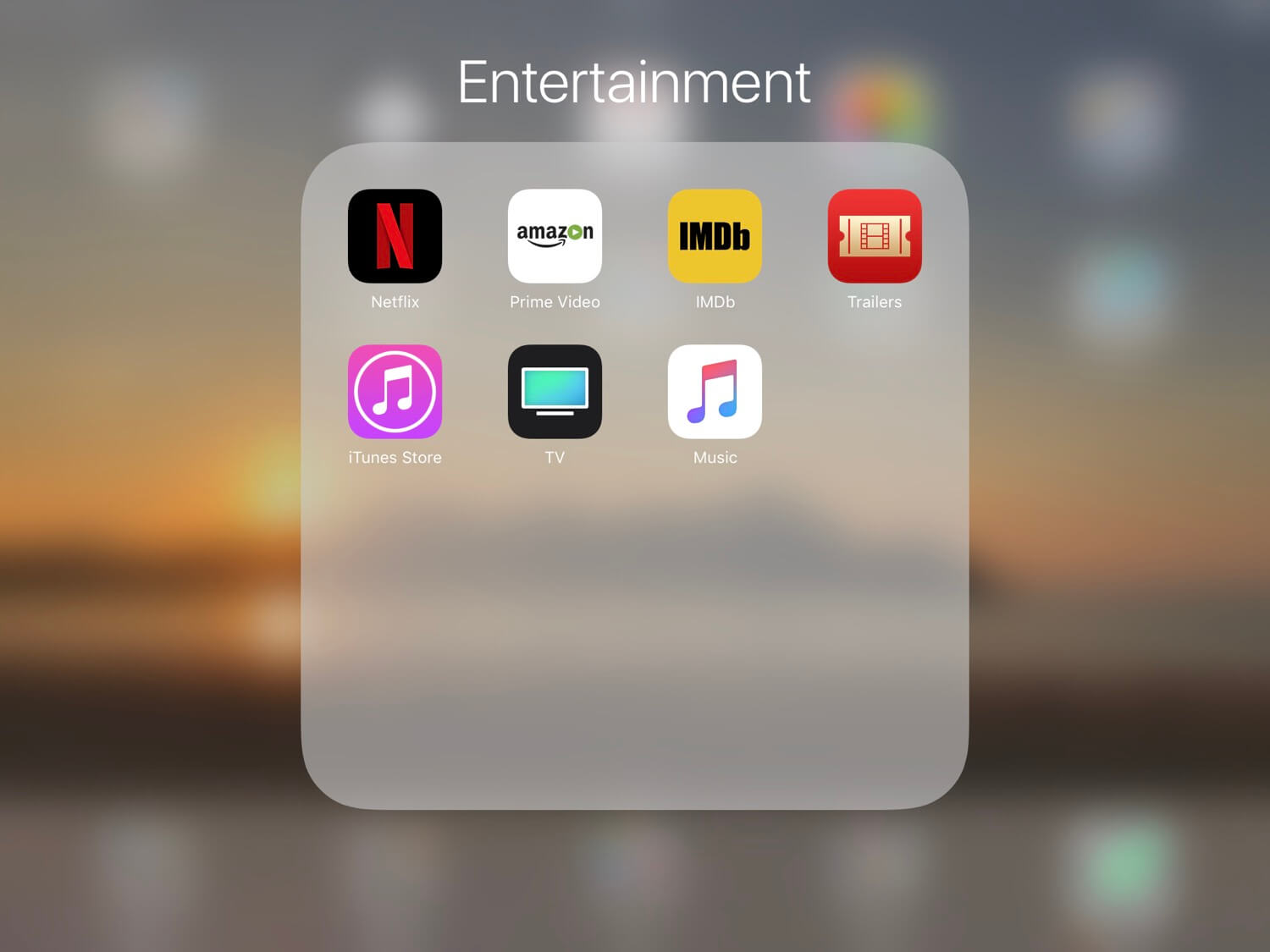 Netflix - our main TV set these days.
Amazon Video - I still watch Grand Tour there, although I think it's not as good as Top Gear anymore…
IMDb - my go-to app for movie information and trailers
Trailers - yes, I'm a movie trailer junkie
iTunes Store - when it's not on any of the streaming services, we buy stuff there
TV app - new thing, haven't used it much
Music - not much there, I use my iPhone for music more
Travel
Because iPad is a perfect travel companion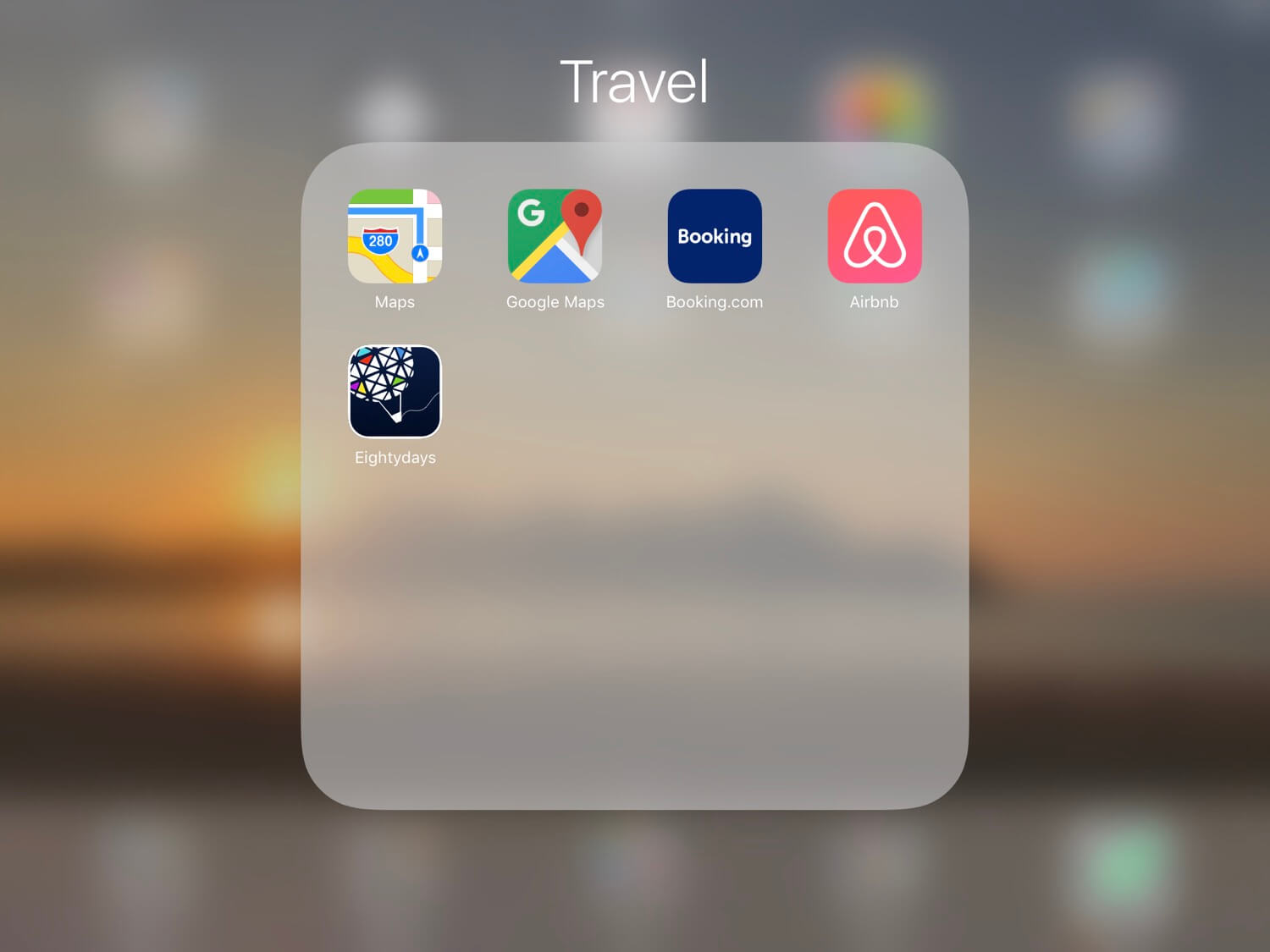 Maps
Booking.com - this is how I get my hotel rooms
AirBNB - this is where we sleep when we travel with our family
Eightydays - a new travel app I'm testing
Ryanair - I don't have it on the iPad but on the iPhone but it's worth mentioning as this is my go-to airline in Europe and their app is really good now
Code
Who said you couldn't code or manage servers from the iPad?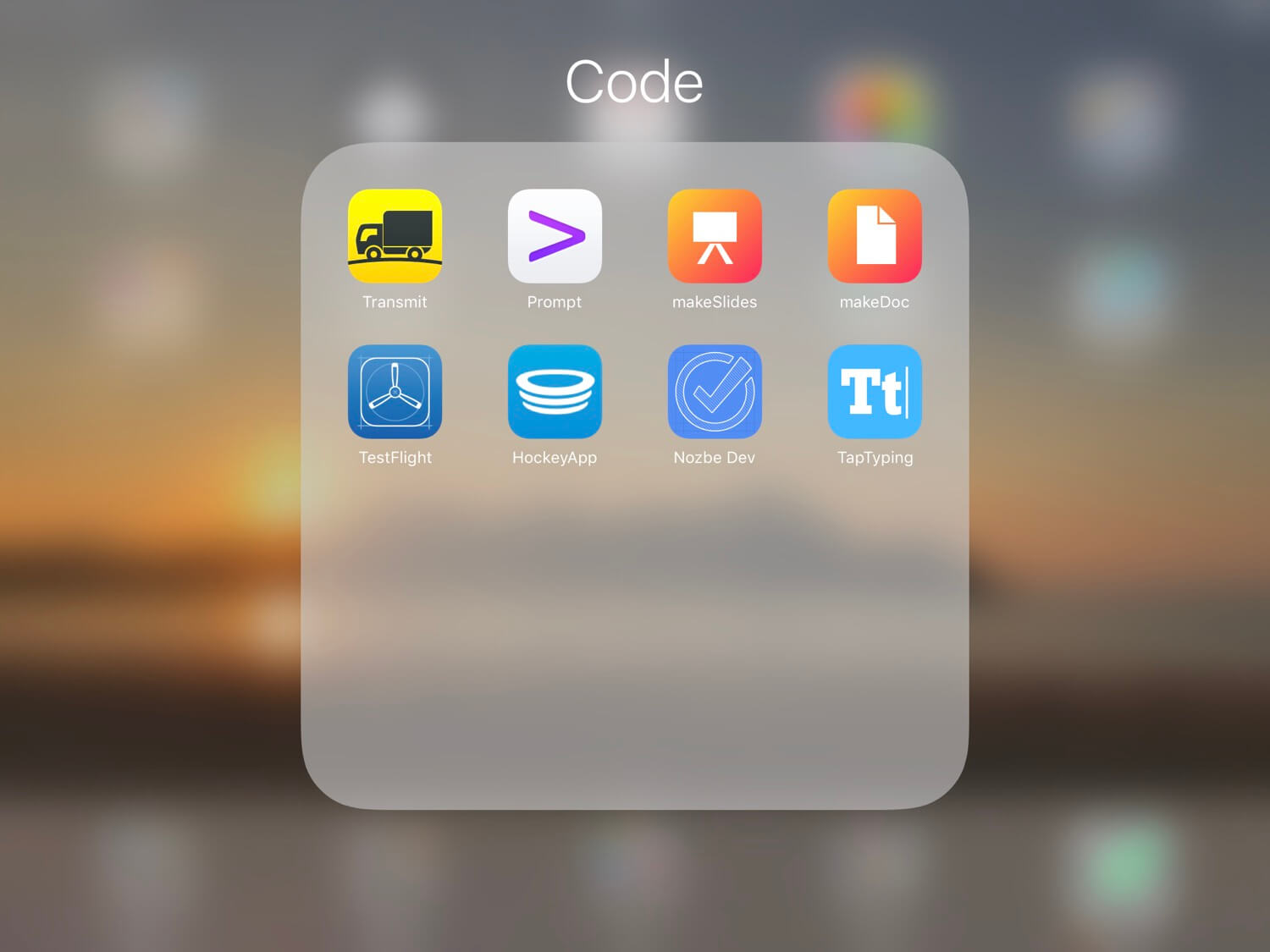 Office
Getting serious stuff done on the iPad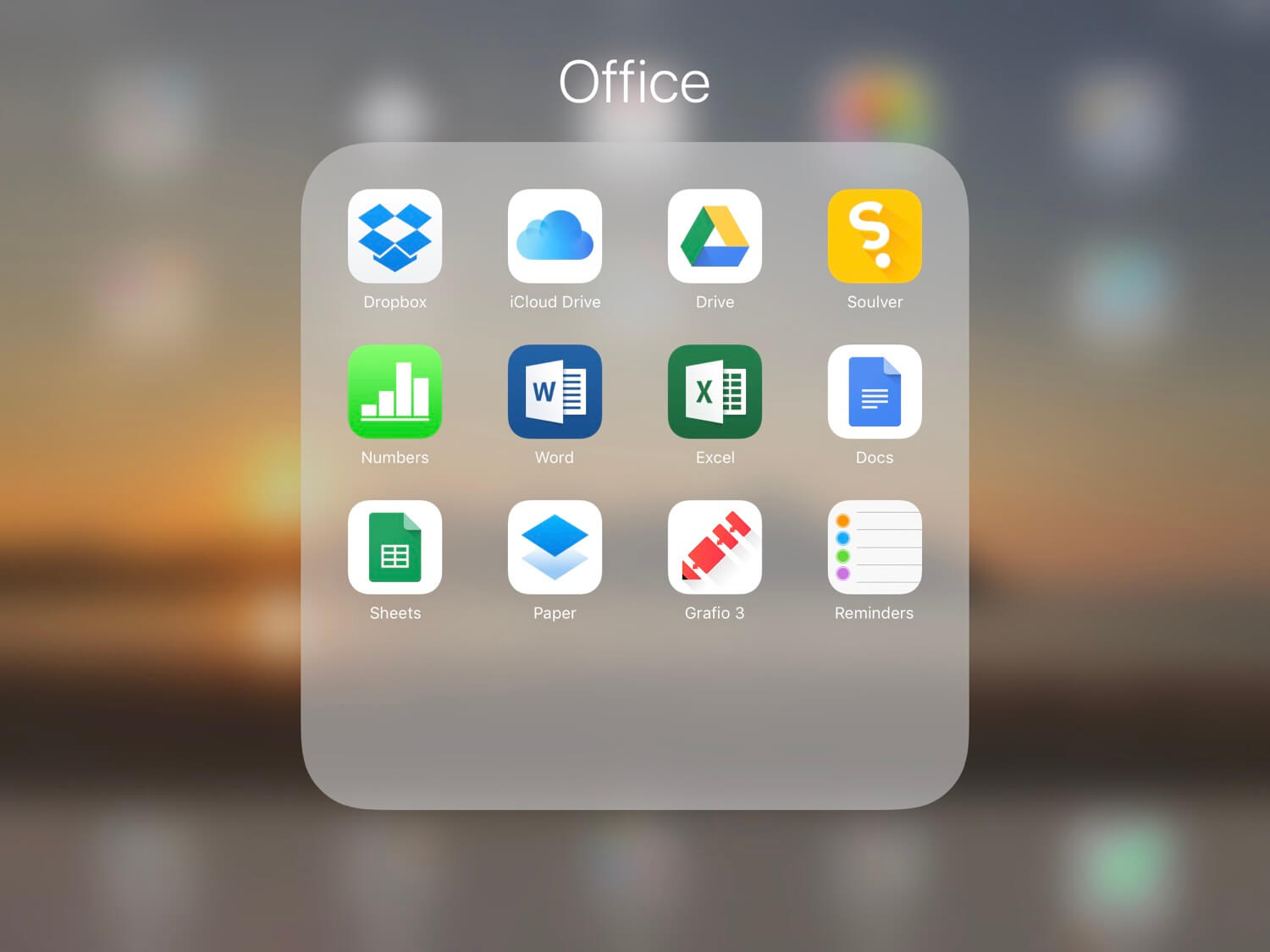 Dropbox - my cloud file management tool of choice, happy premium customer
iCloud Drive - for the Apple-related files
Google Drive - don't use so much, but need to have access for the Google Docs things
Soulver - my calculator of choice for the iPad
Numbers - this is where I do spreadsheets, the famous magic spreadsheet as well
Word, Excel - I keep them for compatibility reasons - some people still send me files in this format
Dropbox Paper - we're testing it currently
Grafio 3 - I don't use it as much anymore, but a cool tool anyway
Reminders
Social
Let's connect and chat, post and share!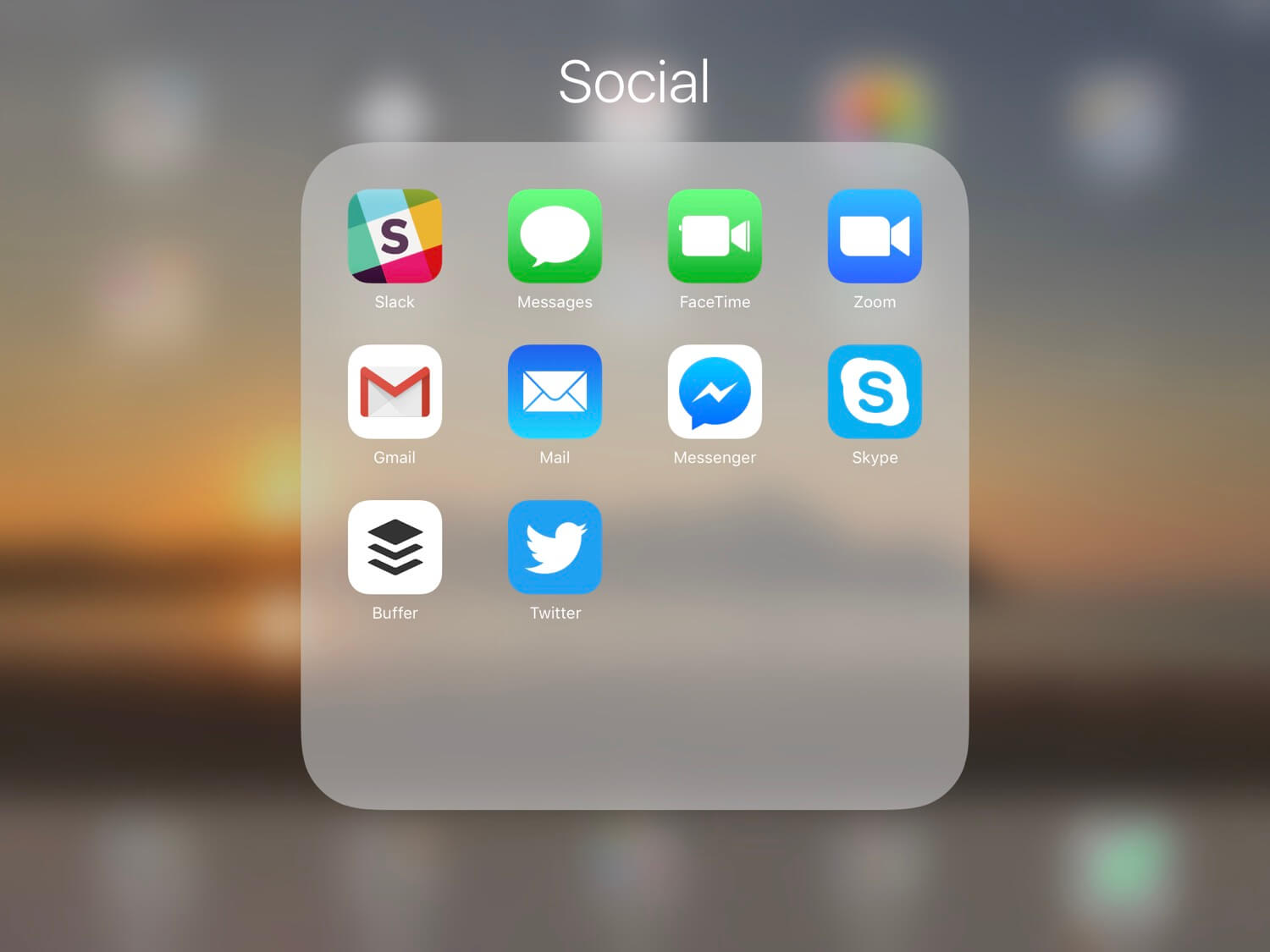 Slack - our team's internal chat tool, our water-cooler
Messages - I use it a lot as most of my close friends and family use Apple products
Facetime
Zoom - our go-to way for team video meetings and webinars
Gmail - to access my company email
Mail - for my private email only
Messanger - some people send me stuff through Facebook's chat but I don't use it as much
Skype - if Zoom or Facetime fails, I still use it
Buffer - to post my tweets
Twitter - my favorite social media place
Browse
Let's browse and explore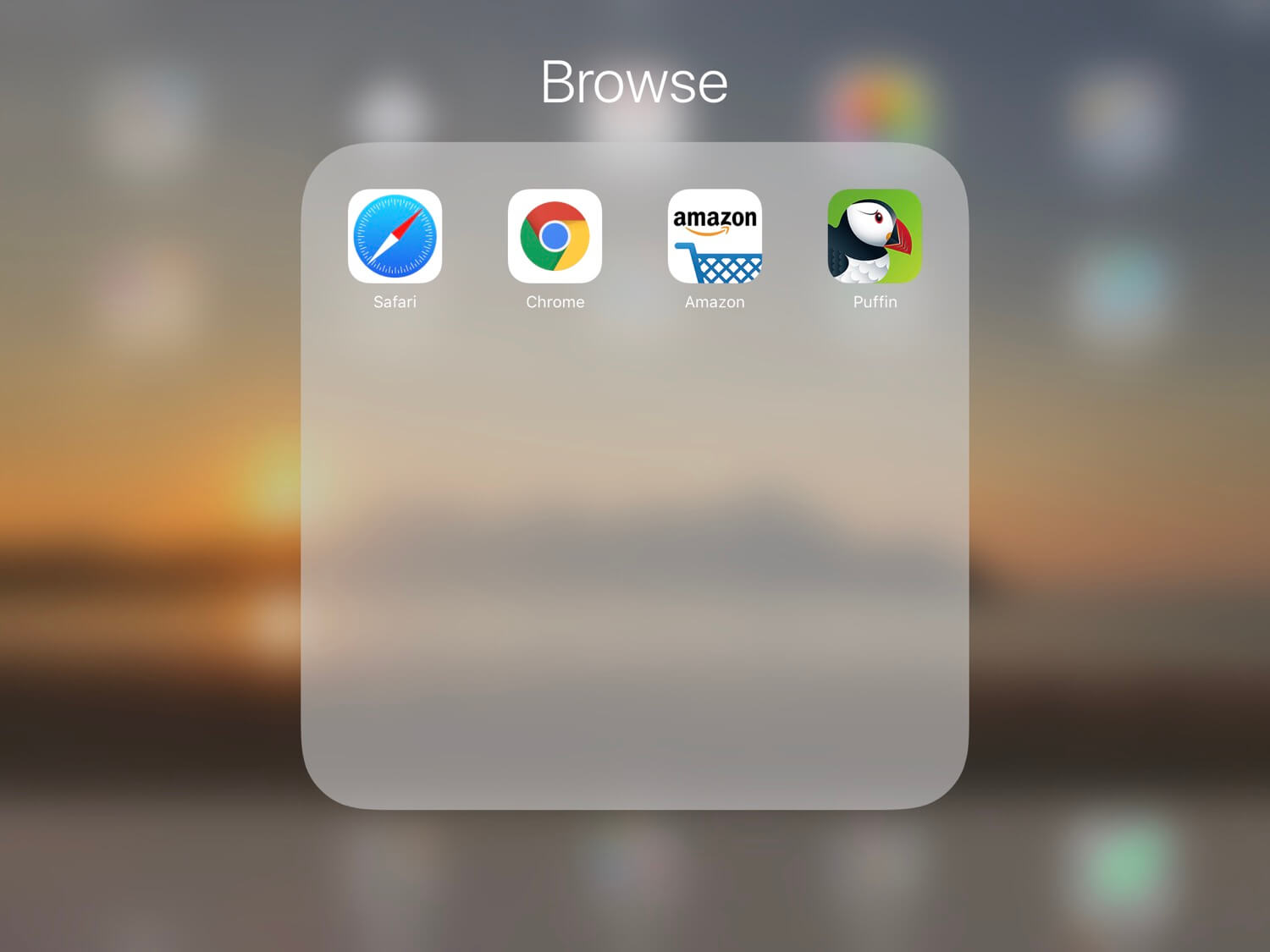 Safari - my main browser
Chrome - my other browser
Amazon - I'm an Amazon Prime customer, so I use this for shopping
Puffin - the only iOS browser I know that still lets me browse flash-based pages
Reading
I sometimes read, too. Not just audio-read.
Pocket - all my read-them-later articles go there, I use this app in the afternoons to catch up on stuff
Kindle - I still have a few books I want to read there…
Pismo Święte - bible in Polish, I'm catholic and try to read a bit of bible every day
iBooks - the other place for books
Notes
I love note-taking on the iPad Pro, especially with my Apple Pencil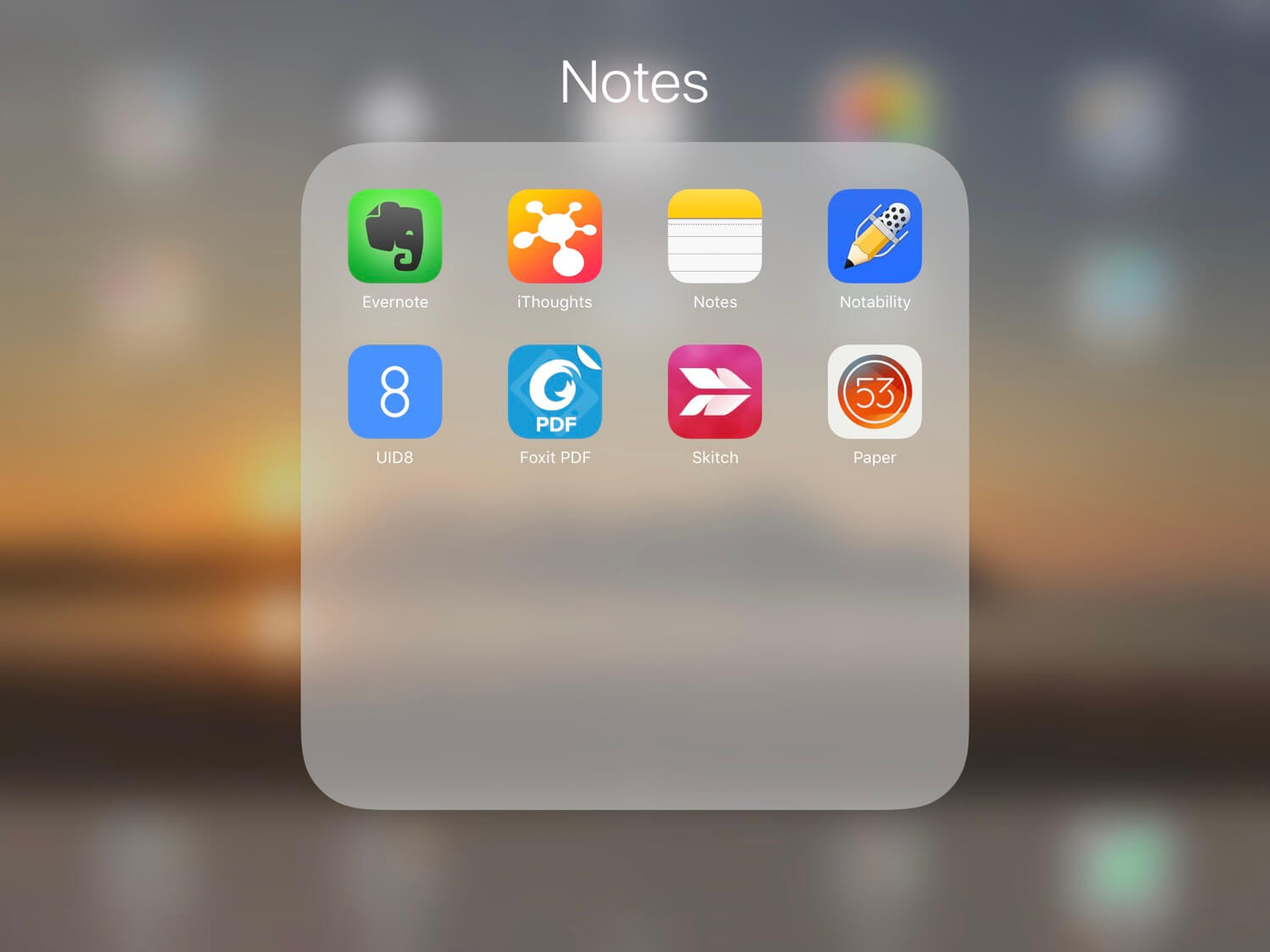 Evernote - still my external brain
iThoughts - my favorite mindmapping tool in the whole world - I outline my blog posts, articles, everything there… I love mind mapping.
Notes - I use it more now with the Apple Pencil
Notability - I got back to it now thanks to the Apple Pencil and it's becoming my note-taking tool of choice
UID8 - a new prototyping and wire-framing tool made by a friend of mine - I use it now to sketch interface for Nozbe when I'm preparing for the Design Fight
Foxit PDF - my PDF viewing and annotating tool of choice, although I think Apple should build Preview app for the iOS with note-taking capabilities of the Pencil if you ask me
Skitch - still sometimes use it for annotating screenshots
Paper by 53 - a tool that got me to draw on the iPad and I still use this app every now and then
Writing
I saved the best for last. My iPad Pro is my writing environment. Far better than the Mac!
Which apps do you use? What am I missing?
Over the years I've been testing and using many different apps and once I stopped using something I simply removed it. That's why this is now a complete list of the apps I use and recommend. This is how I get things done on my iPad. These apps let me be "iPad Only" and work from anywhere using my iPad Pro.
Question: Your recommendations?