How my life influences my business and the other way round. How I design my lifestyle and how I succeed or fail in the process.
Monday, December 21, 2020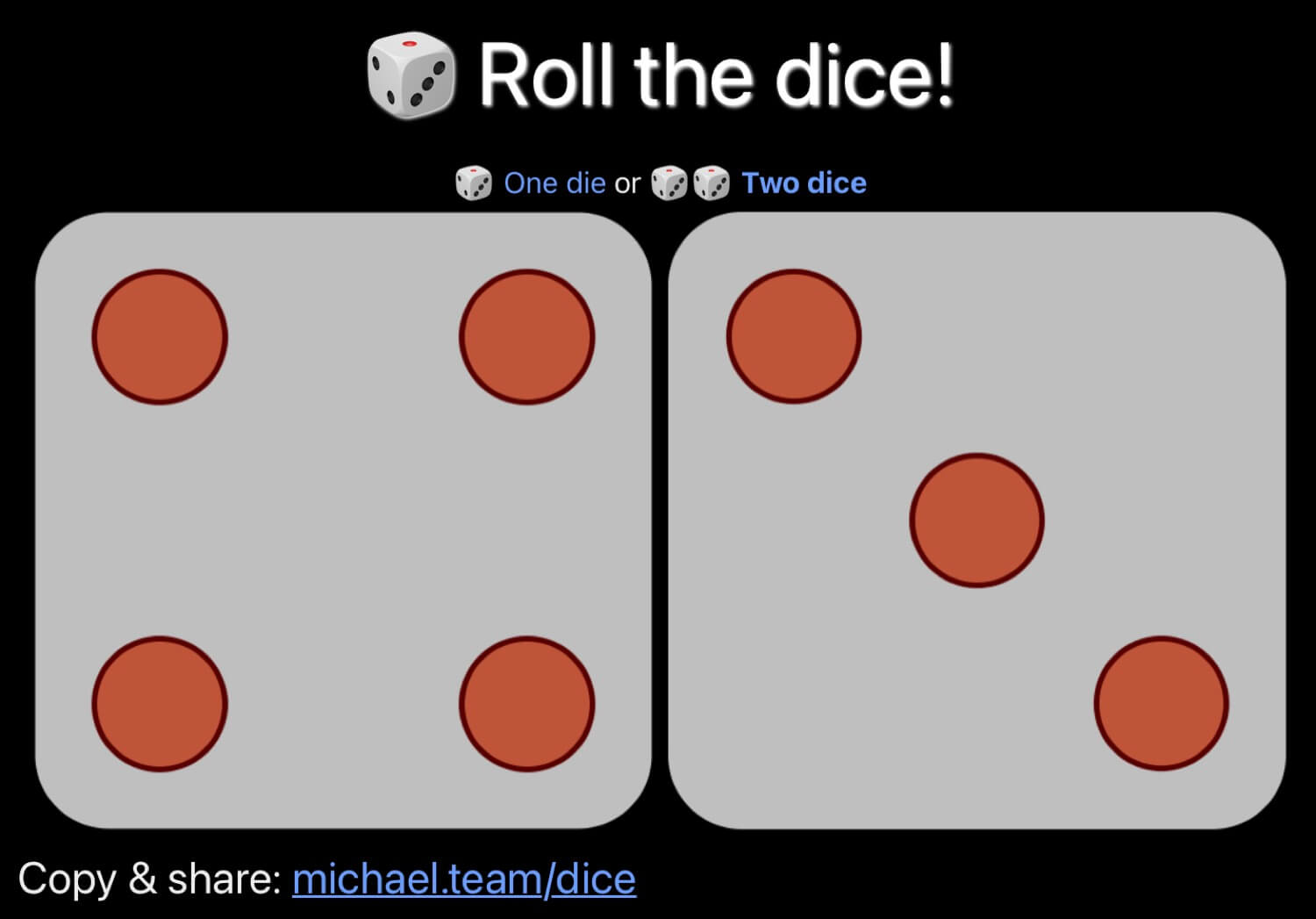 Every now and then it's good to get off the screens of iPads and iPhones and just play a board game. As a father of three girls, we like spending evenings playing Catan, Carcassonne or Monopoly. Or even just a simple "Snakes and Ladders" game. But to be able to play, you need dice. And in a household like ours, dice magically disappear… so in order to be able to have them always handy, I decided to quickly build virtual dice, so that we can use the phone to throw them in a truly random fashion! 🎲🎲 Get virtual dice here.
Thursday, November 26, 2020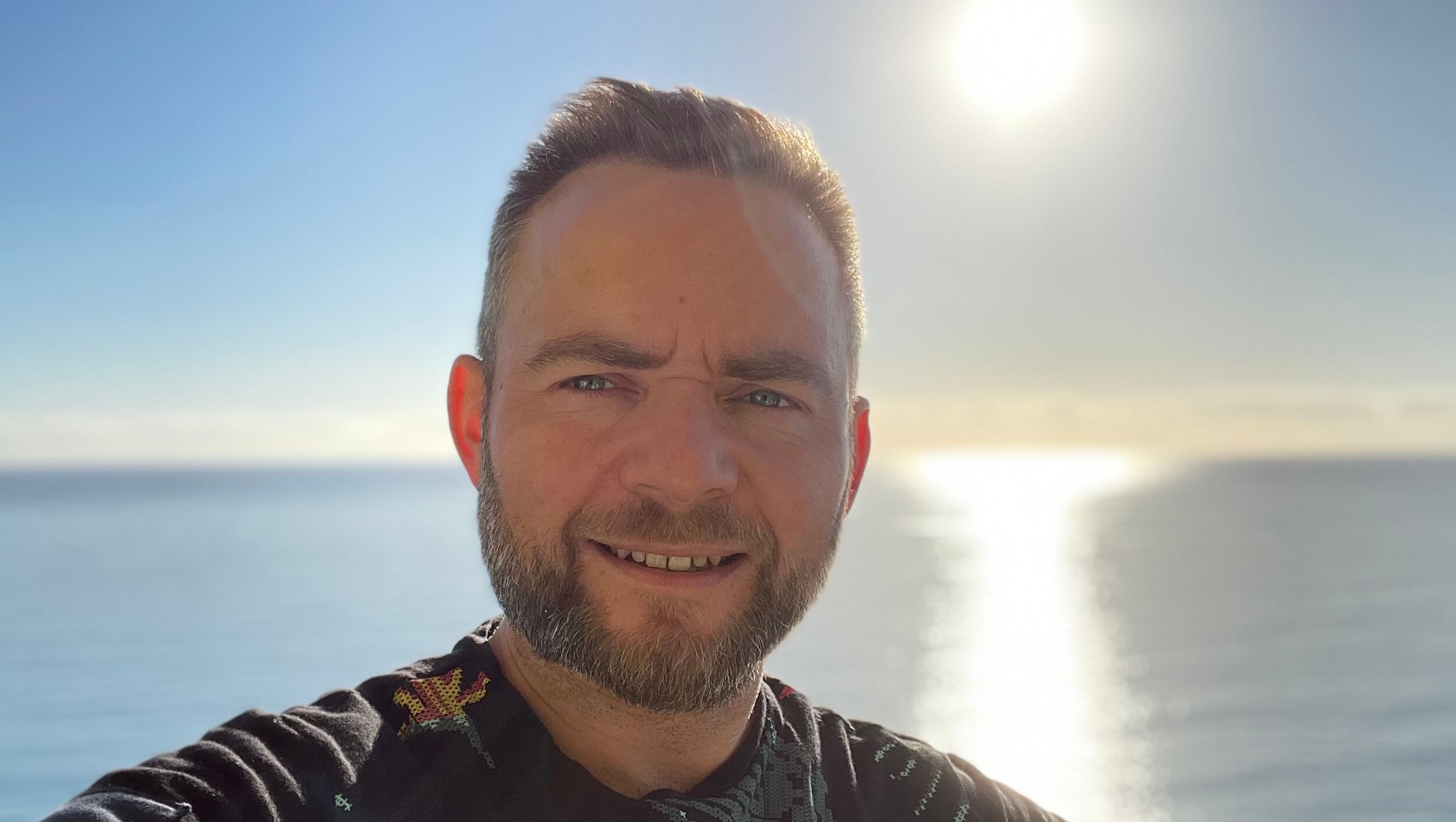 Yes, it's a crappy year. 2020 is seriously bugged. Our life has changed dramatically. We can't do the things we used to do. We need to wear masks everywhere and avoid other people. However, even today in 2020, on the American Thanksgiving day, I can think of several things I'm thankful for.
Thursday, November 5, 2020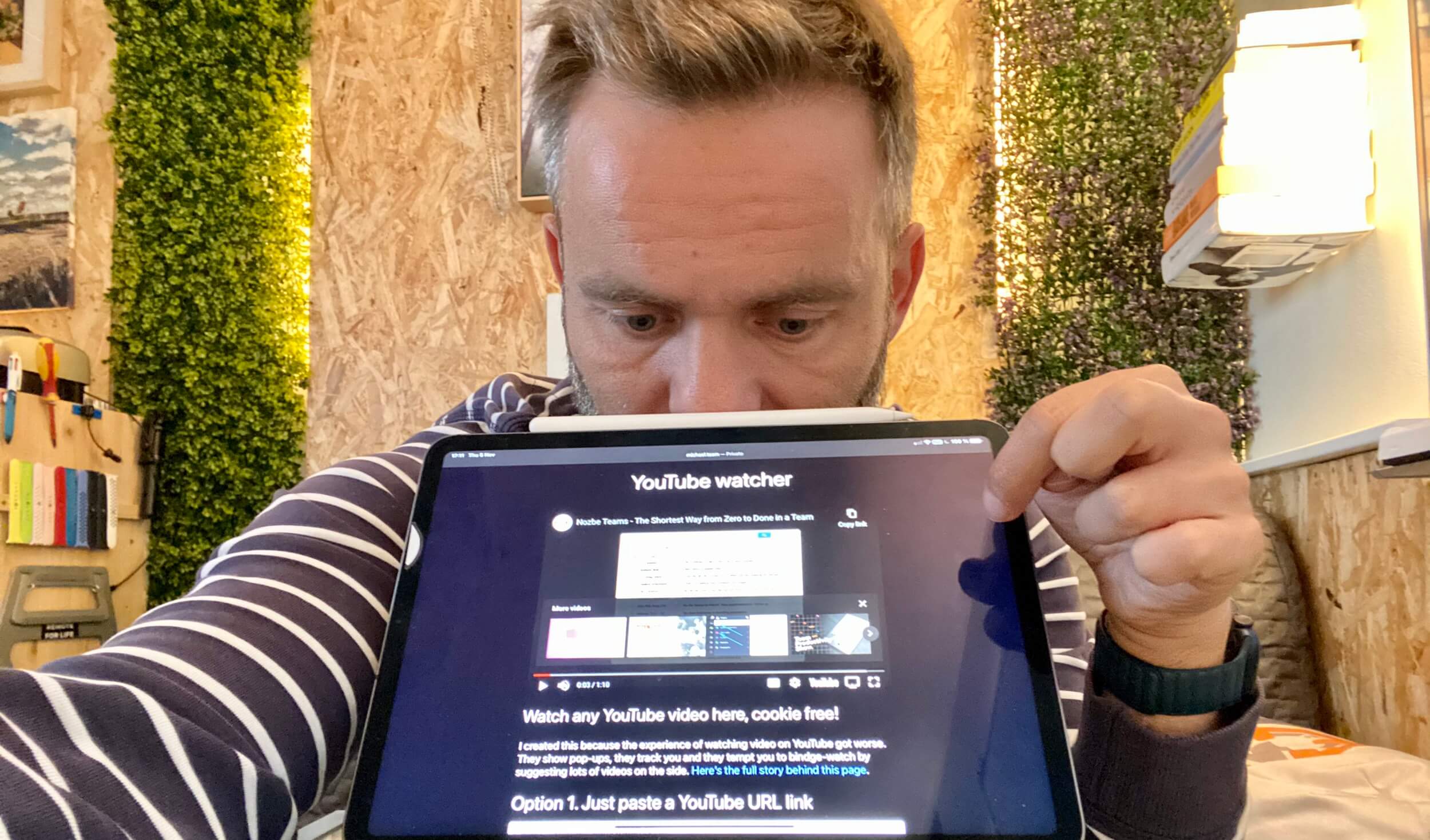 On my iPad not only I can download YouTube videos now, I also created a special page to be able to watch YouTube videos without being tracked. Here's why I did it and why I hope YouTube/Google will not find out about it:
Monday, October 5, 2020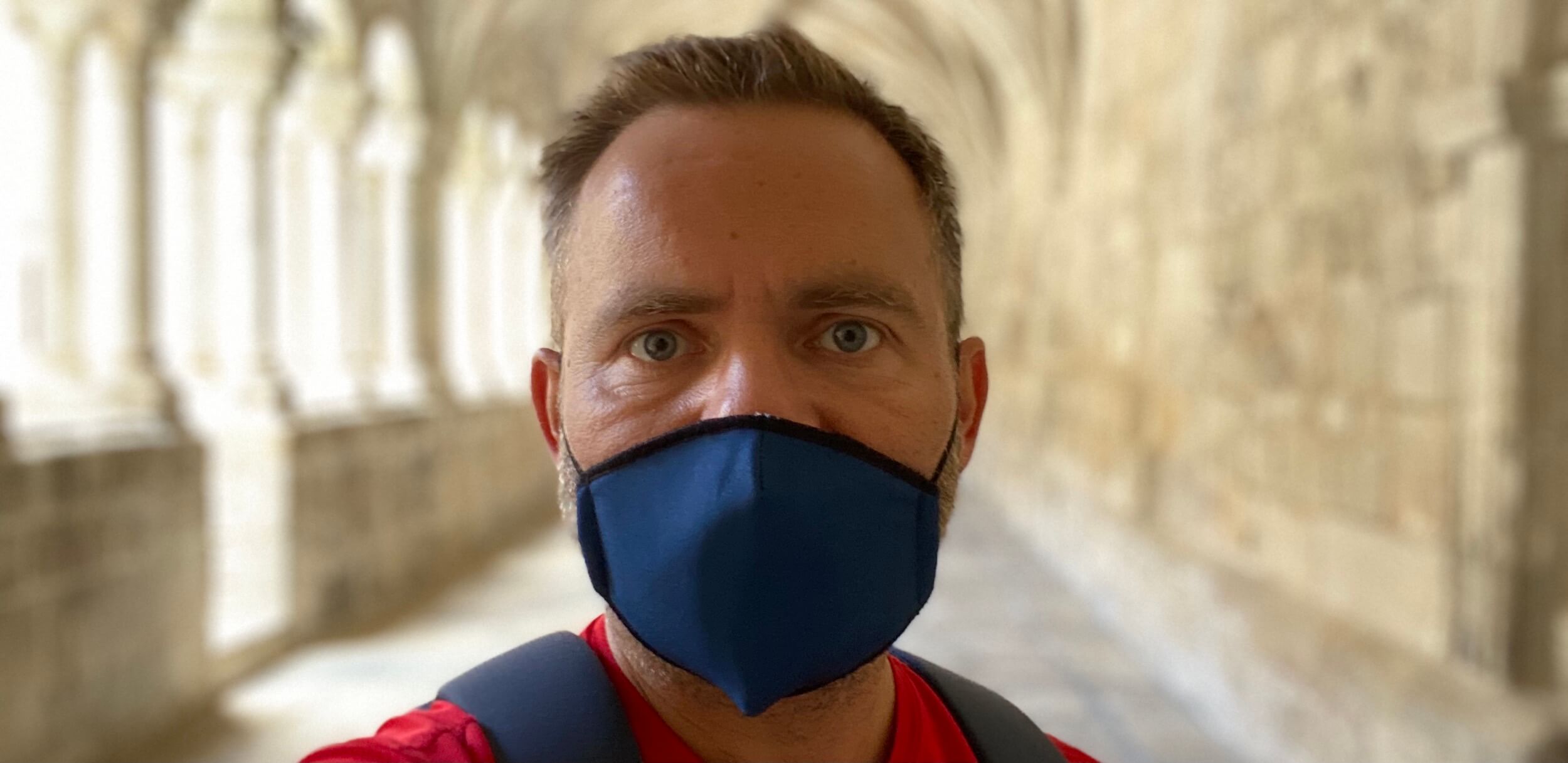 This year of 2020 is seriously bugged. We're plagued by a virus that seriously impacts the way we're living our lives. Until there is a cure or vaccine (or both), we have to lead our lives a little differently. What this deadly Coronavirus also reveals is that our human nature is tricky. Suddenly we're all scientists now, or virus experts or worse yet, we believe the virus has an agenda of its own or it's a part of some conspiracy or belongs to a certain political party. That's why I decided to write this blog post to link to scientific research and draw my own conclusions from them so that when anyone asks me about the Coronavirus, I can point them to here. I hope it's going to be useful to you, too:
Thursday, October 1, 2020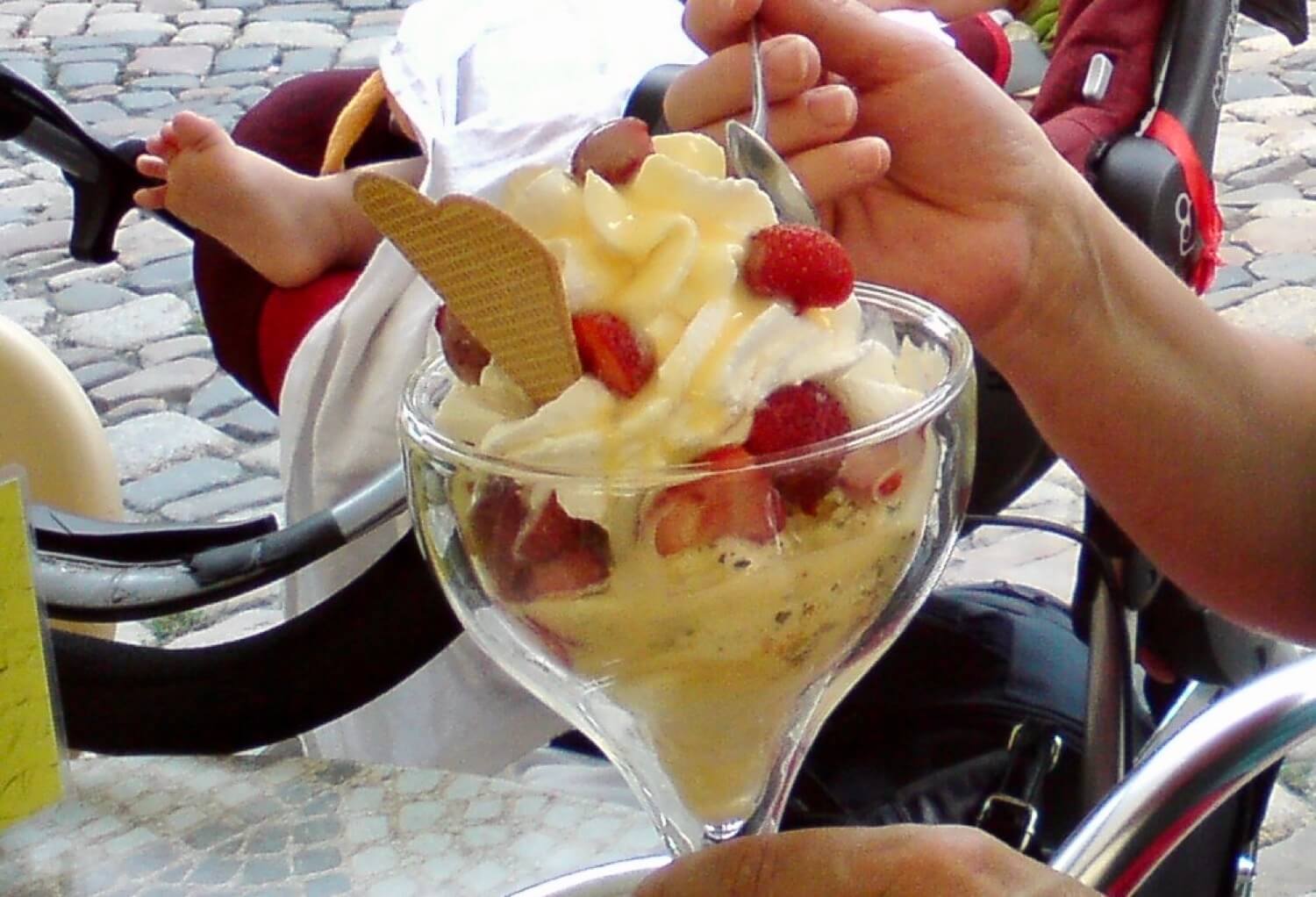 When I was a young teenager I visited the Warsaw old town with my parents and my uncle. It was a hot summer afternoon and I wanted an ice-cream so we sat down in a very fancy ice-cream shop and my uncle told me: "Michael, take a look at the menu and choose any ice-cream you want. I'm buying." And I looked at the menu and couldn't decide… and this is what happened:
Monday, September 28, 2020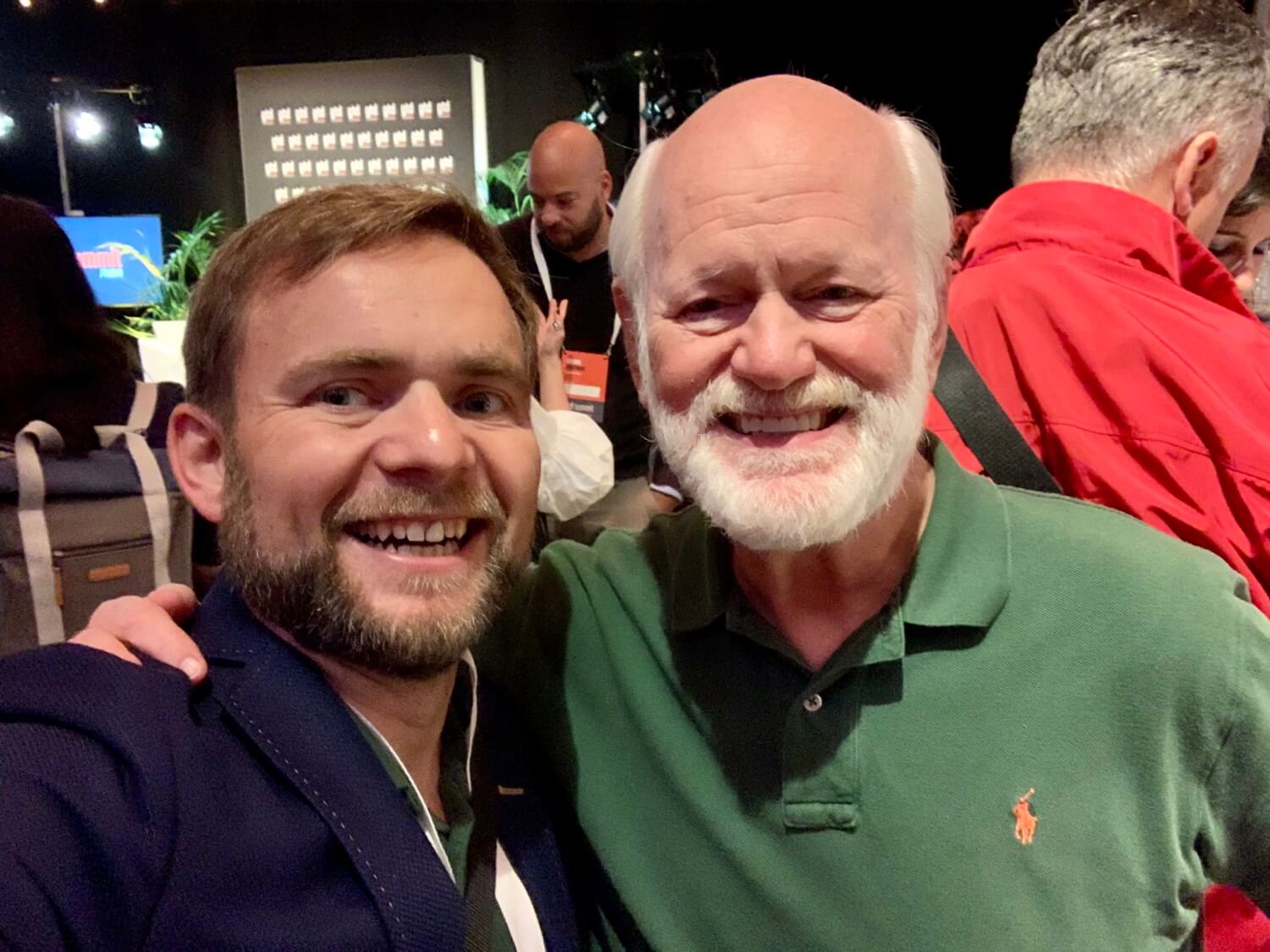 Last year on the GTD Summit one of the speakers was Marshall Goldsmith, the author of the book What got you here, won't get you there! (Amazon or Audible) which I really liked. I discussed this book with Radek on The Podcast - The Art Of Feedback because one of the most memorable things Marshall wrote in this book (and said to me on the GTD Summit) is that we're taking in feedback wrong. We have a tendency of ruining feedback. Here's why:
Thursday, September 3, 2020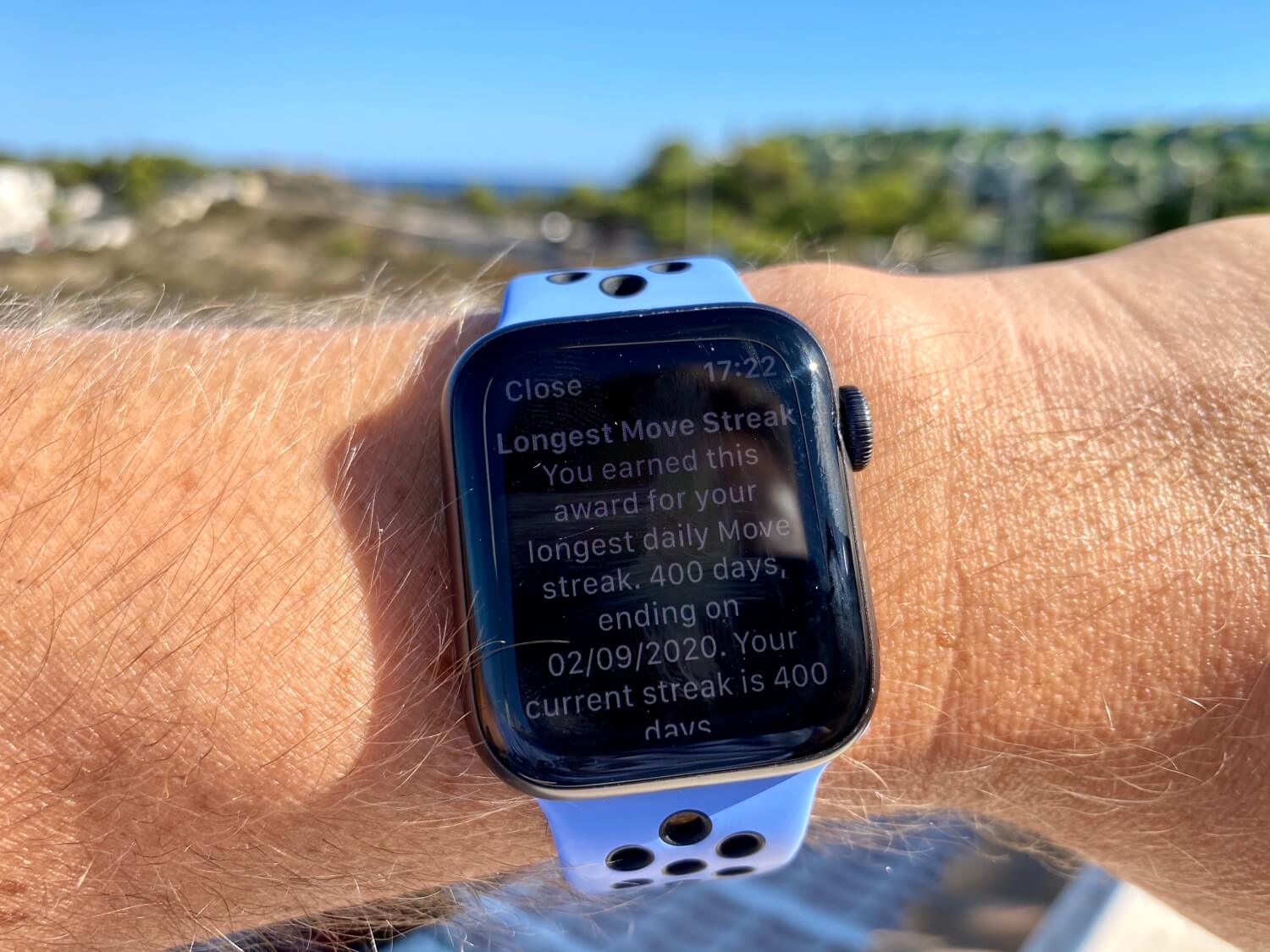 Just yesterday I crossed the 400-move mark on the Apple Watch which basically means that for 400 days straight I managed to move enough that the Apple Watch classified it as "fitness day". So I've been on the move for more than a year now, despite the pandemic, to hopefully stay in shape and lose some weight. It worked. And here's how I did it:
Thursday, August 13, 2020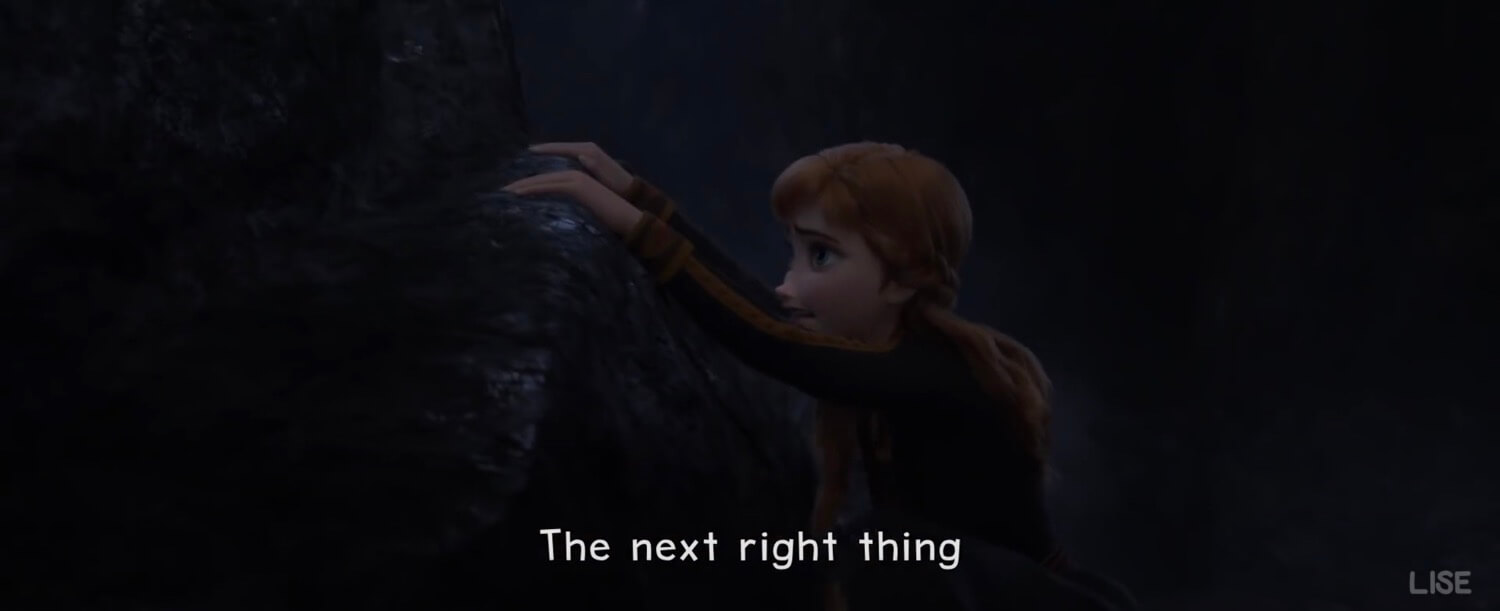 "What's the right thing to do now?" is a question we should be asking ourselves much more often then we actually do. I fear that most of the time it's just easier to ask the egoistic variation of this question: "What's the right thing to do for me that would benefit me and only me in a short term?" And that's too bad, because bad decisions compound and one bad call makes way for another… and who to teach you that if not Anna from the movie Frozen II where she sings: "The Next Right Thing".
Wednesday, May 6, 2020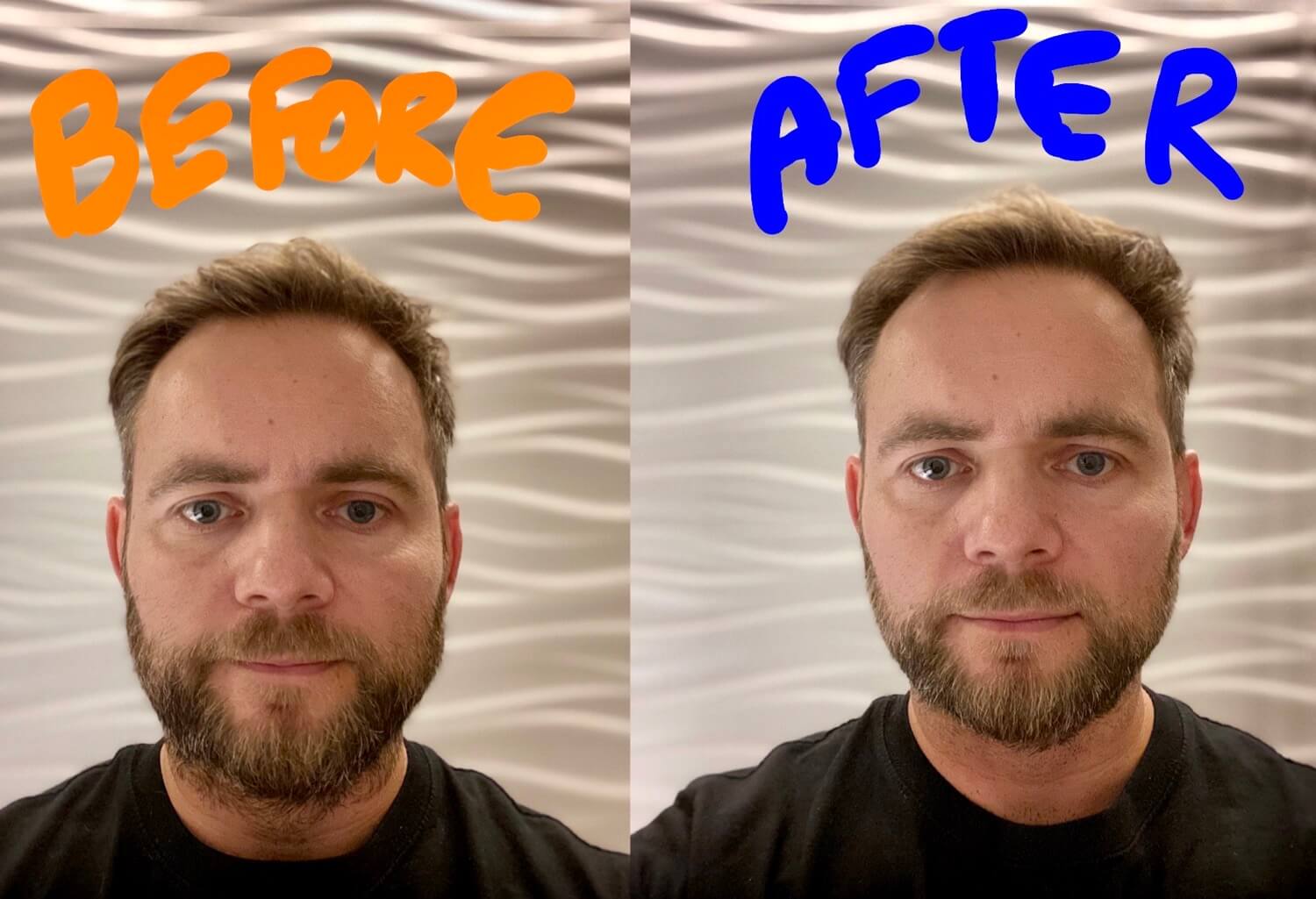 Last year when I celebrated my 40th birthday, I mentioned that the beard 🧔 that grew on me during the Camino de Santiago I did with my wife, is staying for good. And it has. And it's been almost a year and I got used to my facial hair and my wife loves it (as do my three daughters) and thanks to it I only need to shave once a week. Here's my system - how I shave once a week, how I look like before and after shaving… or rather, trimming:
Wednesday, April 15, 2020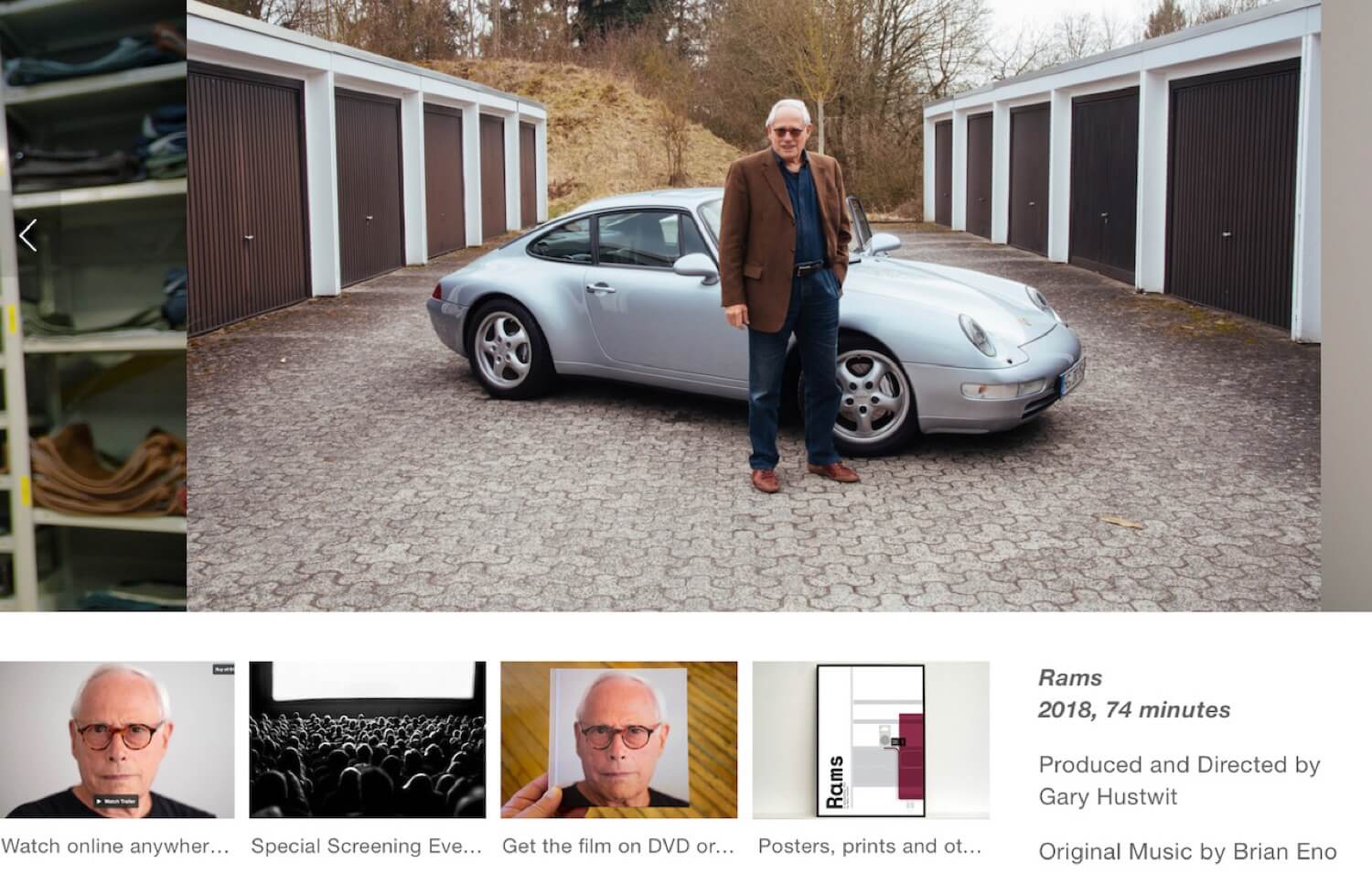 Because of the COVID-19 pandemic a series of documentaries is being offered for free from "Oh You Pretty Things" by Gary Hustwit and recently I watched the movie "Rams" about the famous German designer - Dieter Rams. I finally absorbed his 10 design principles that as both Braun and Apple customer (Jonny Ive is a fan of Mr Rams) really resonate with me:
Monday, January 27, 2020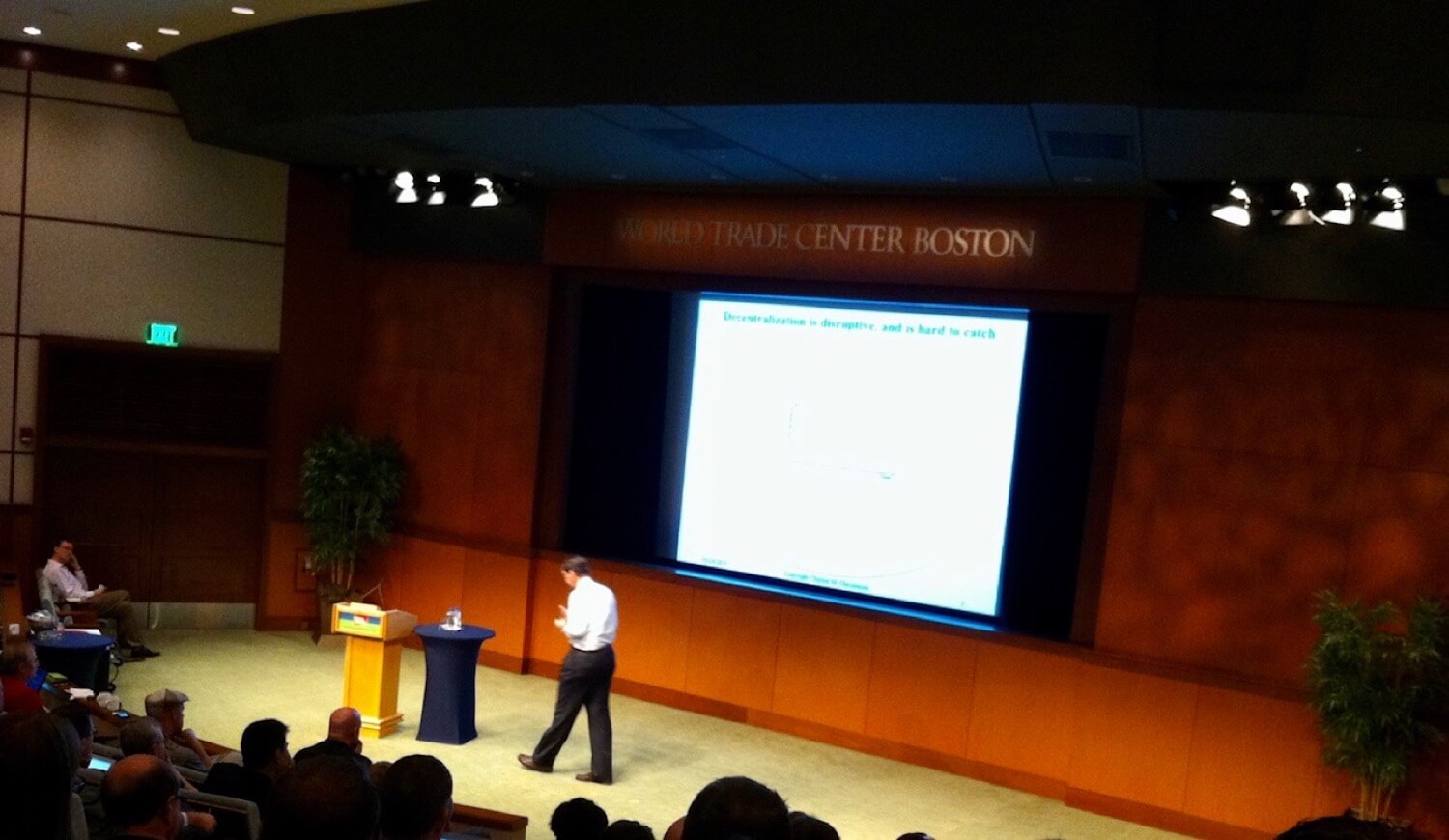 Last week two people I greatly admired died. One of them a sports legend - Kobe Bryant - who was just one year older than me… and the other one - a thought-provoking business legend - the author of the "innovator's dilemma" - Clay Christensen. This short post is my tribute to them.
Monday, January 13, 2020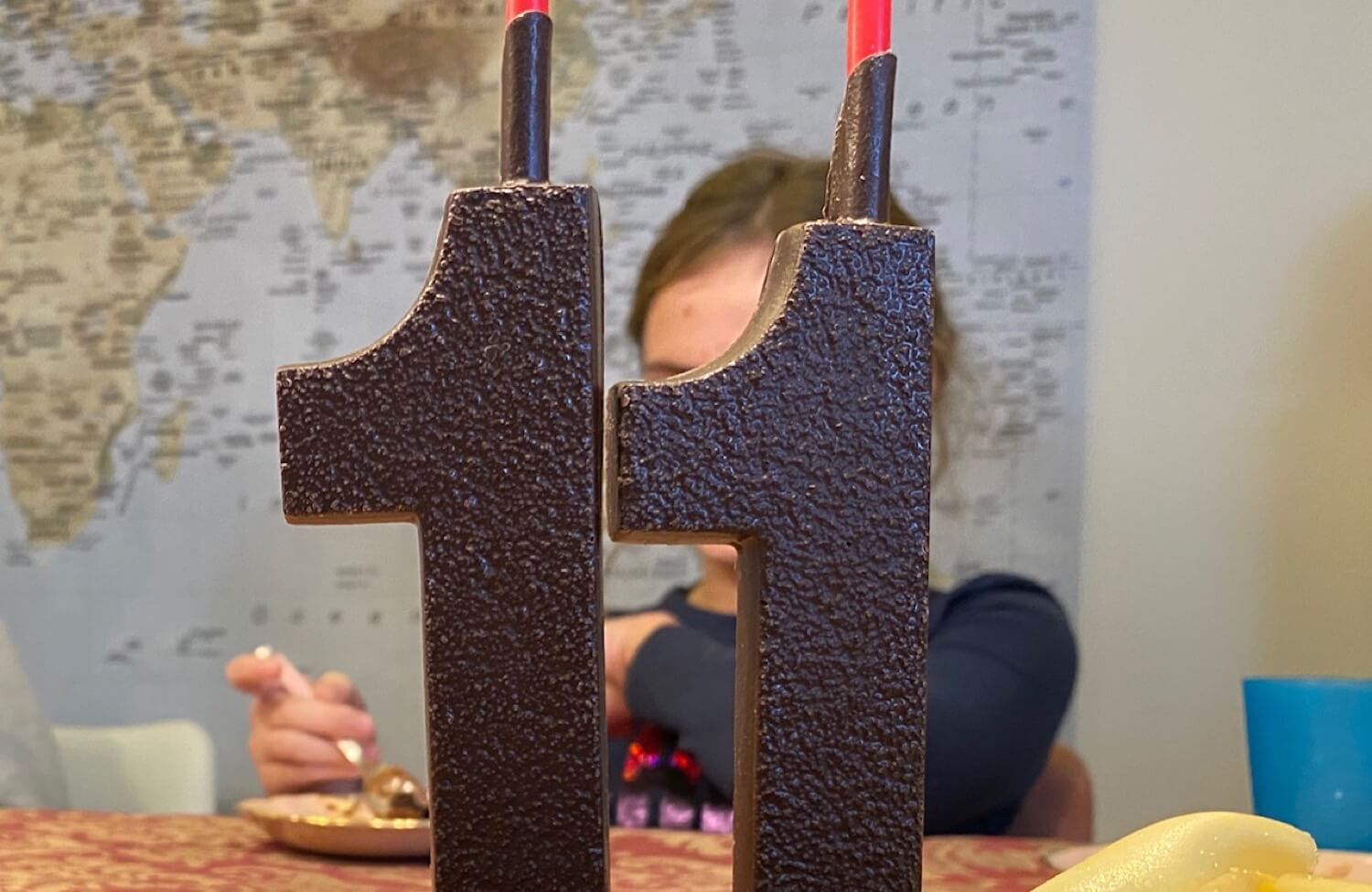 Today my first daughter (out of three!) turned 11 (yes, that's eleven!) and I simply can't believe it. The same one that believes I just write random stuff for a living and the same one that completely changed my life and converted me to a dad. Now she's eleven and she's grown… and here are a few things where she completely amazes me:
Wednesday, December 25, 2019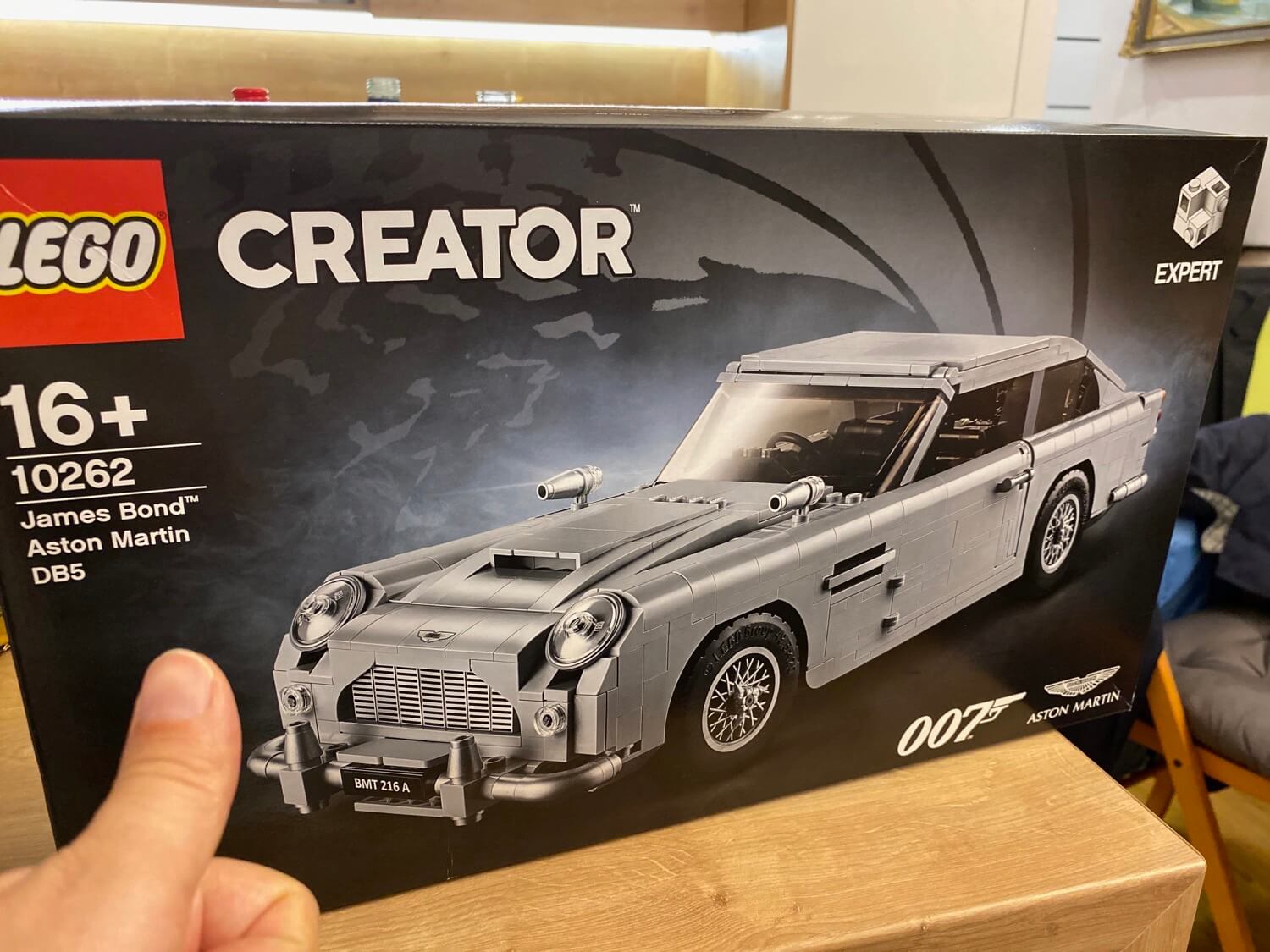 I'm a big fan of LEGO bricks. I've had them when I was a child (my favorite were the "Pirate" pieces) and now that I'm a grown man… I still love building Legos. And even though I have 3 baby girls and my eldest loves LEGO, too - I'm not only building LEGO with them, I've recently started getting LEGO sets just for me. And this year is no different - here's my latest LEGO set that I'm about to assemble just now - James Bond's Aston Martin DB5:
Friday, December 13, 2019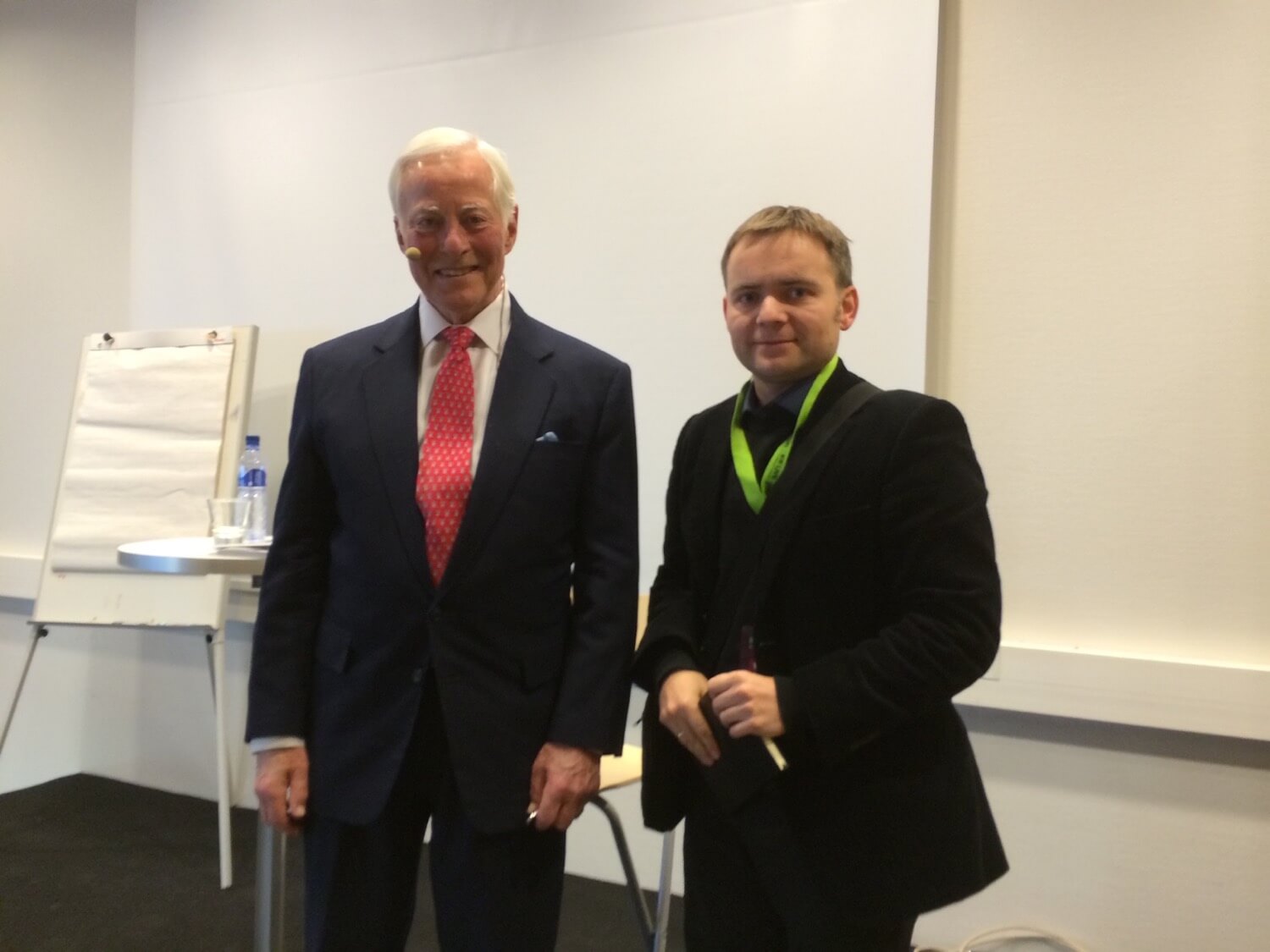 Yesterday I had a chat with a friend about the concept of retirement and when (if ever) people should retire… and I really hope I'll never have to nor want to… and I've got quite a few examples of extraordinary people who serve me as a constant reminder that when you love what you do, you'll always be actively enjoying work and not looking forward to retirement. Here goes:
Thursday, October 3, 2019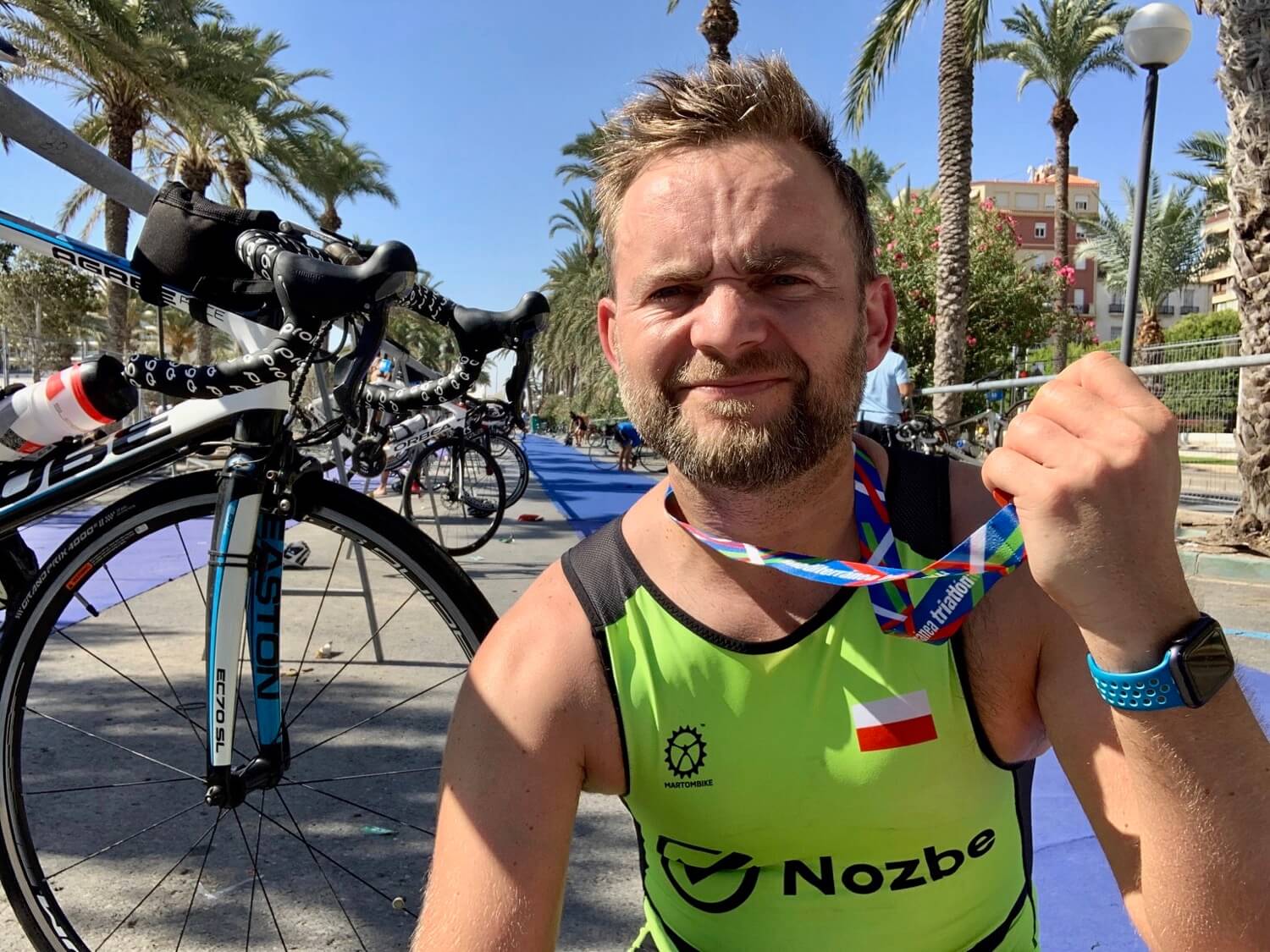 Last Sunday I ran my 11th Olympic distance triathlon. Can't believe it's been so many. It all started after my first sprint-distance race - back in October 2014 and in 5 years I've done 11 events! Here's what I learned so far and why I keep doing triathlons:
Friday, September 27, 2019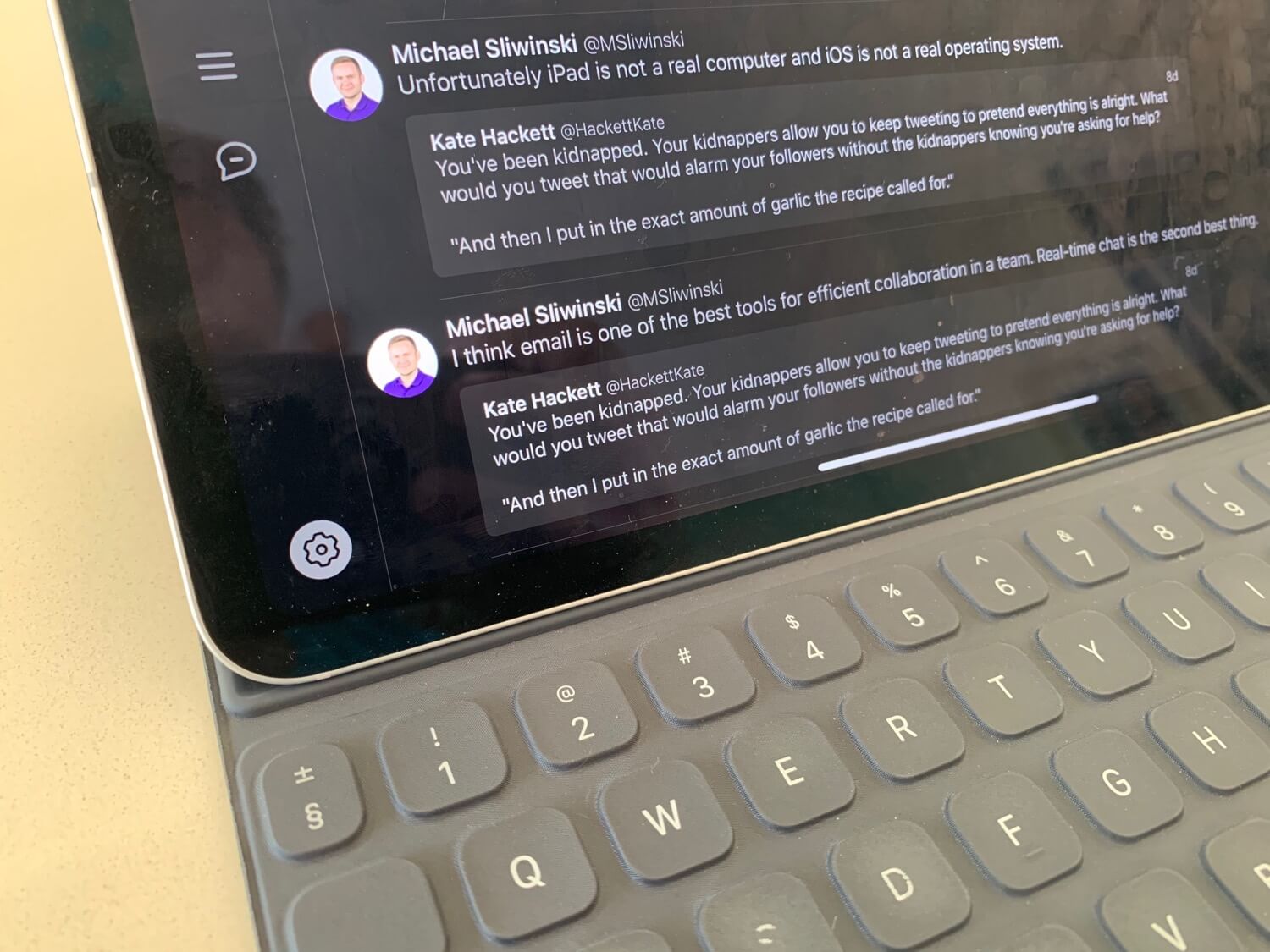 "You've been kidnapped. Your kidnappers allow you to keep tweeting to pretend everything is alright. What would you tweet that would alarm your followers without the kidnappers knowing you're asking for help?" was a challenge Kate Hackett posted on Twitter. I must admit at first I didn't fall for this but later I thought I'd join and eventually came up with quite a few tweets. My idea was to come up with something that for many people could probably sound true. Just not for me. Here goes:
Monday, September 2, 2019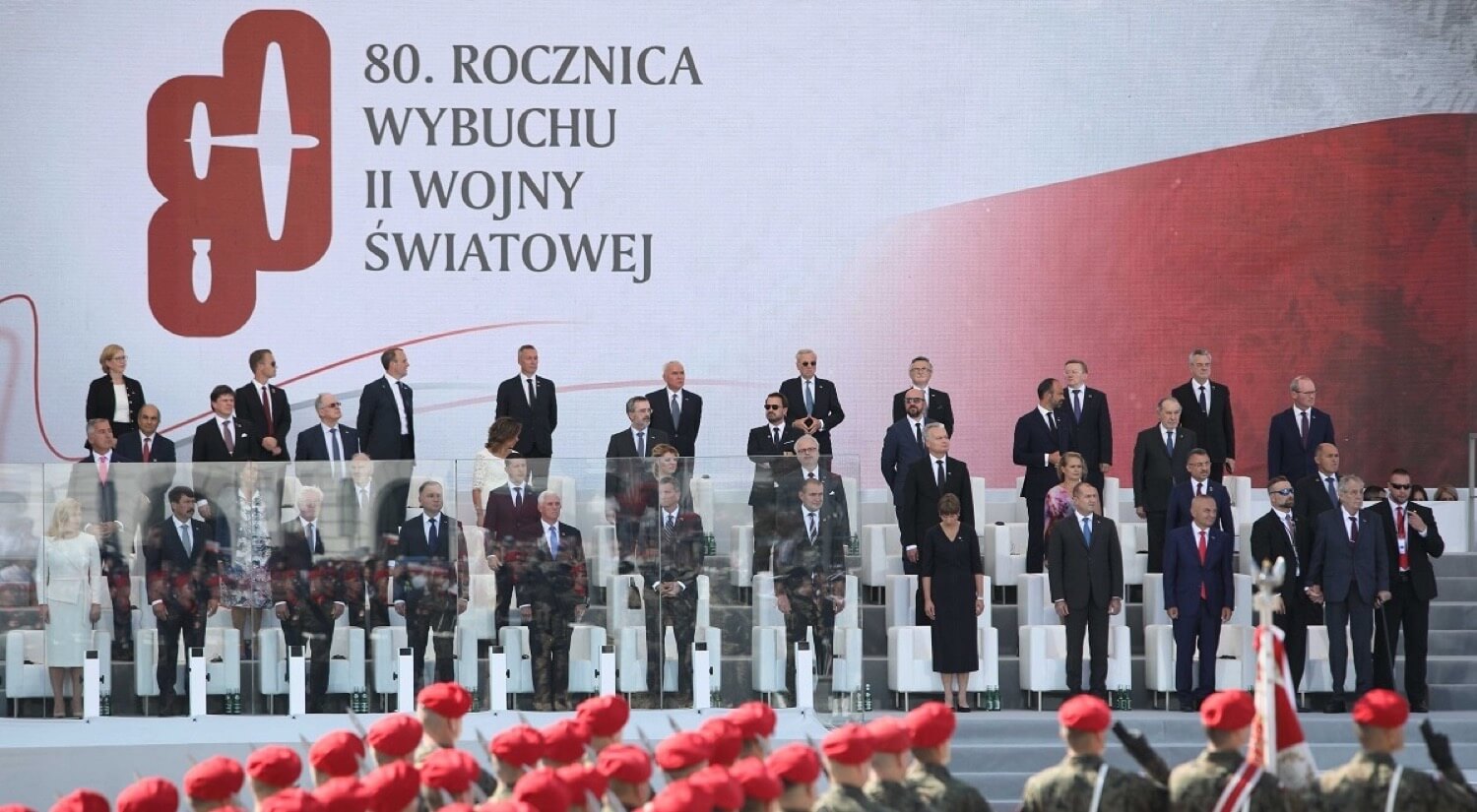 Yesterday was September 1, 2019… meaning it's been only 80 years when the World War II started (and lasted until 1945) which made all the world fight against each other and kill around 80 Million people worldwide including over 6 Million Jews as a part of the Holocaust. Today I live in the European Union (EU) with 28 countries united to form one political and economic region. Being an EU citizen gives us an unprecedented feeling of freedom, peace and connection… yet with recent raise of ideas like Brexit and other nationalistic movements across Europe with governments in countries like Poland and Hungary actively opposing European values, I feel like we're taking the peace that we have now for granted. And peace can go away quickly.
Friday, August 30, 2019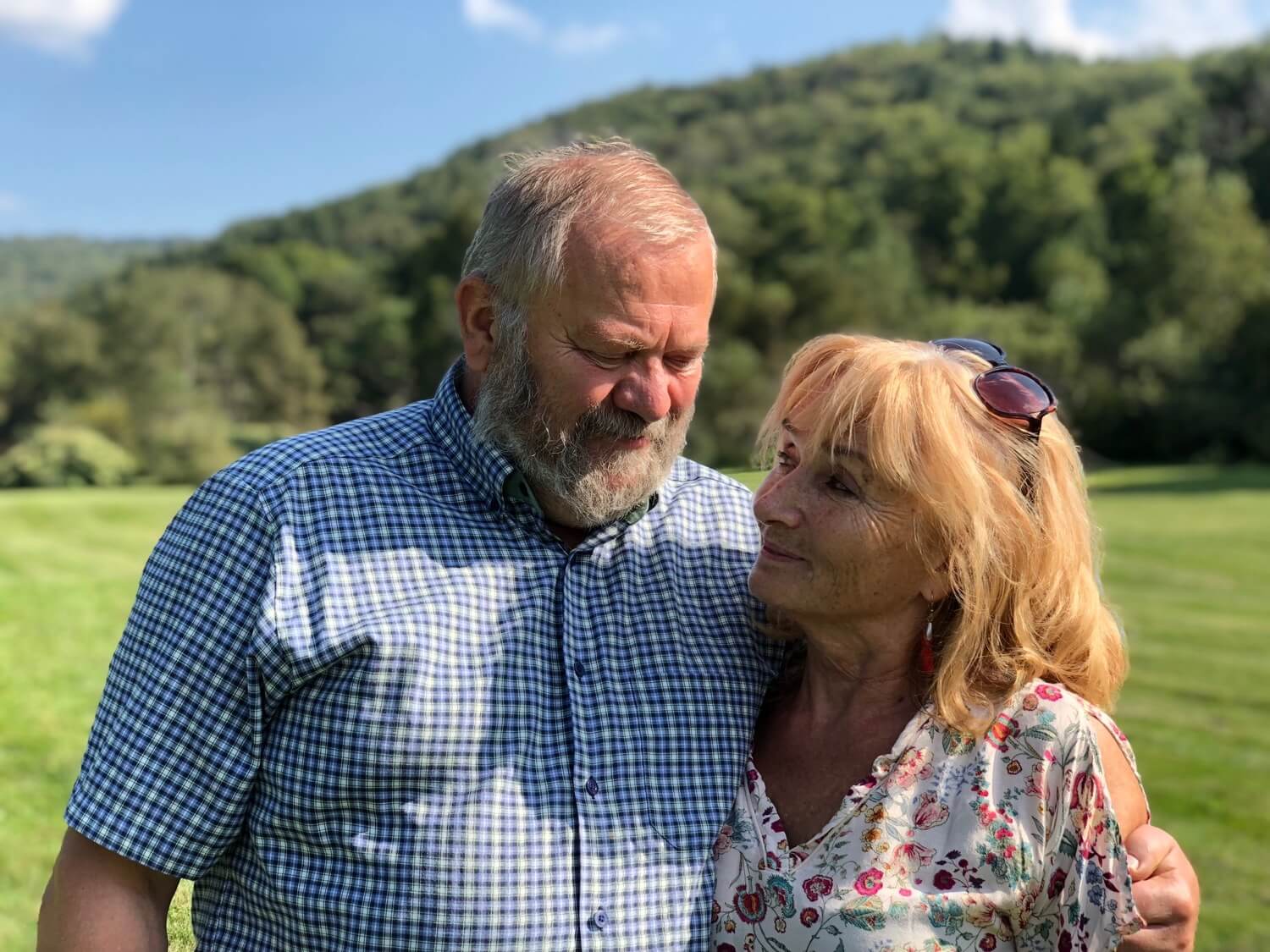 When talking to people about their careers, their hopes and dreams… or some other new and exciting stuff… I very often get the "too old" argument. In a gesture of resignation they just tell me that they are just too old to start doing this or changing that. To take their career on a different path or try out a new sport… or whatever. I find it very depressing and most of the time it's a complete and utter bullshit, here's why:
Thursday, August 22, 2019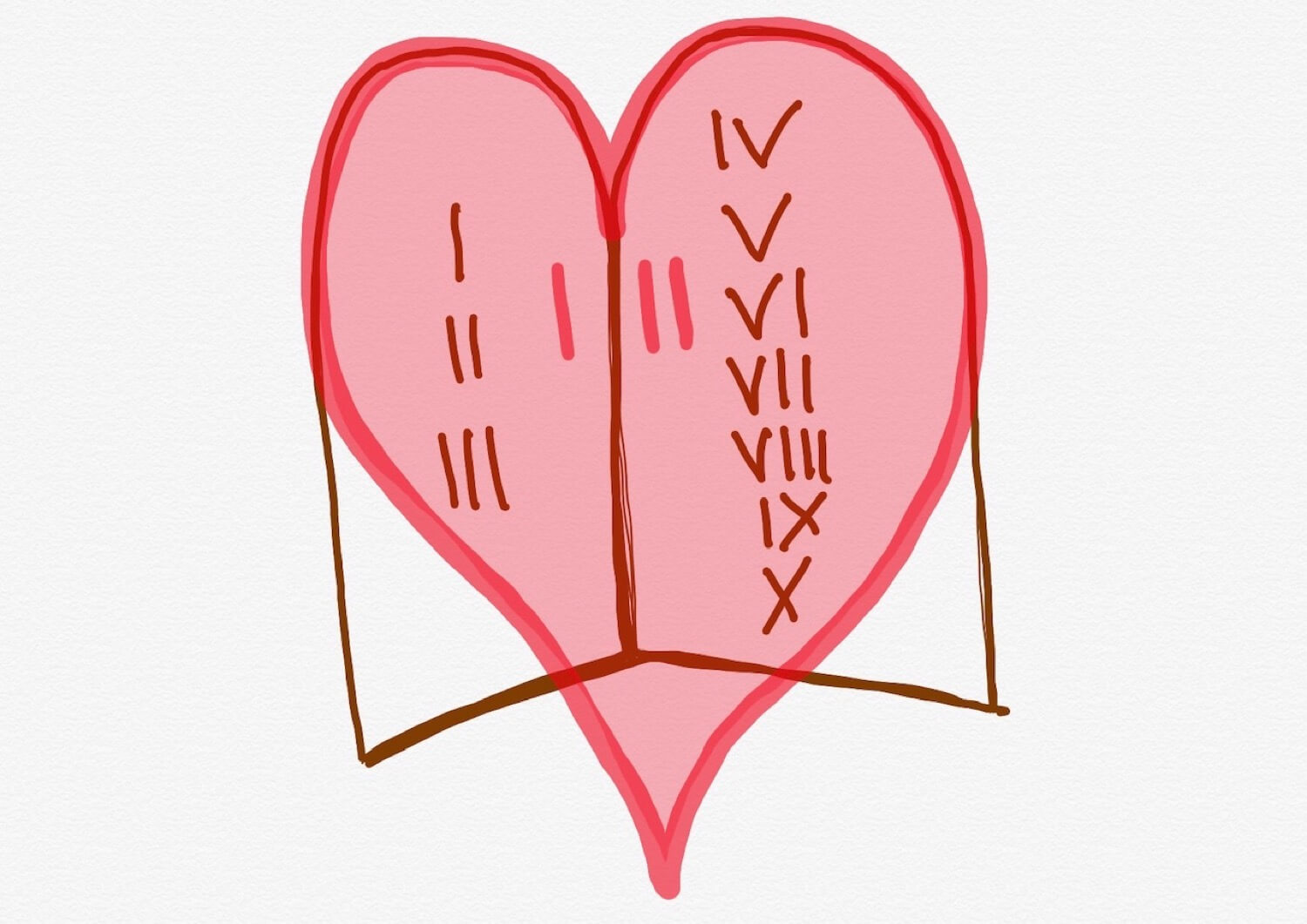 This last Monday was the last day of our catholic families retreat. Over the past days we've been discussing 10 commandments. (In the meantime I was also listening to Szustak's commentary in Polish). In the end they can be simplified to only 2 commandments which are all about love:
 "Teacher, which is the great commandment in the law?" Jesus said to him, "'You shall love the LORD your God with all your heart, with all your soul, and with all your mind.' This is the first and great commandment. And the second is like it: 'You shall love your neighbor as yourself.' On these two commandments hang all the Law and the Prophets." (Matthew 22,36-40)
Thursday, August 15, 2019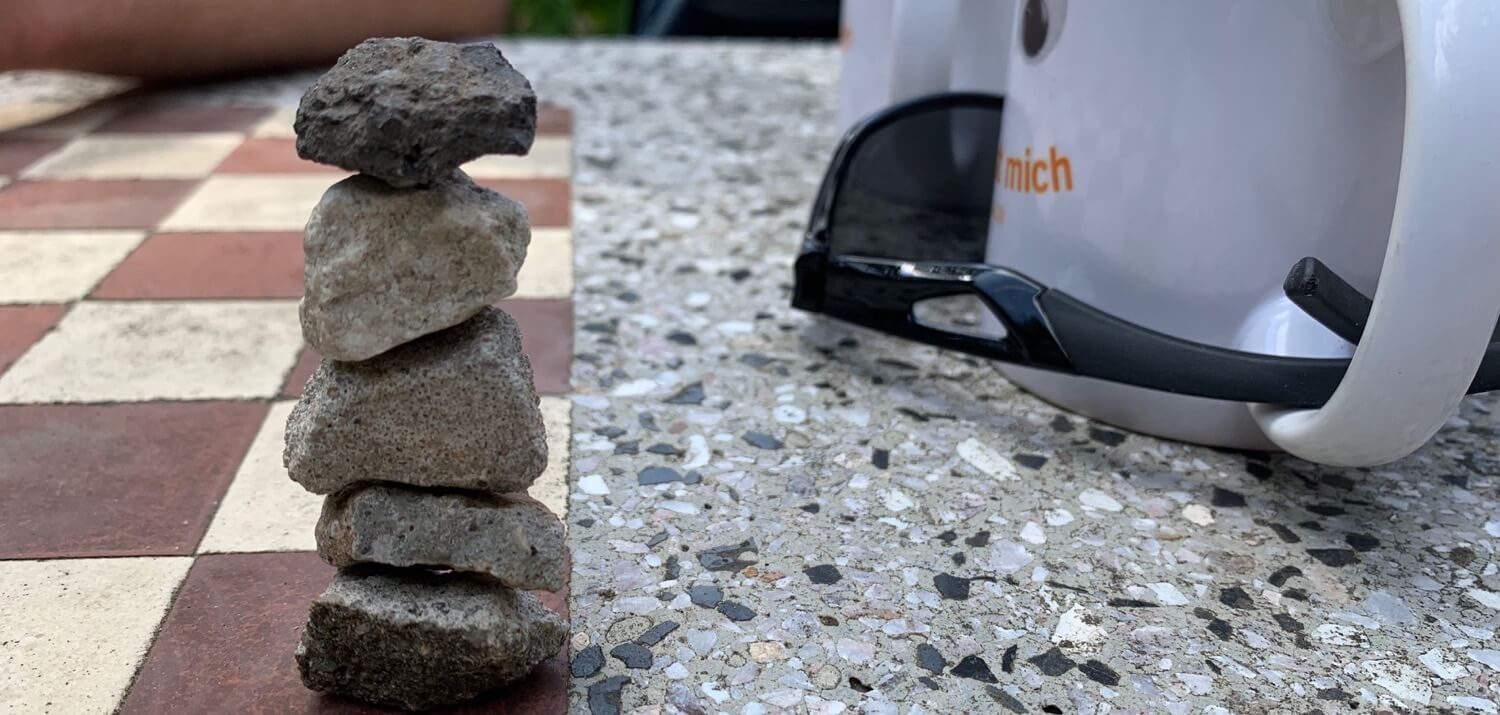 Today I'm at a catholic families retreat with fellow friends and we've been discussing (among other things) our problems with regular prayer. Or "meeting with God", or better yet: "meeting with dad" (like someone would call Him). And one of my friends said something that struck me - that his biggest obstacle to praying well is focusing too much on HOW (which prayer, which bible excerpt…) instead of just setting aside the time to do it - the WHEN… and I found it fascinating as it clearly applies not only to prayer, but to most aspects of our lives.
Monday, January 21, 2019
Tuesday, January 15, 2019
Tuesday, January 1, 2019
Friday, December 28, 2018
Thursday, December 20, 2018
Wednesday, December 5, 2018
Monday, December 3, 2018
Thursday, November 22, 2018
Wednesday, November 21, 2018
Sunday, November 11, 2018
Wednesday, June 13, 2018
Monday, May 22, 2017
Monday, February 6, 2017