Oscars tonight: I'm rooting for my high-school buddy's documentary: Our curse
I'm a film buff so I'm always interested in Oscars, aka Academy Awards. Tonight is special though - it's personal - for the first time I'm really rooting for a film, and it's a short documentary by my high-school buddy, Tomasz Sliwinski, about his and his wife's struggle raising a child cursed with a very rare disease: "Our Curse" (Polish: "Nasza Klatwa"). Here's why I'm so excited about an award for this film: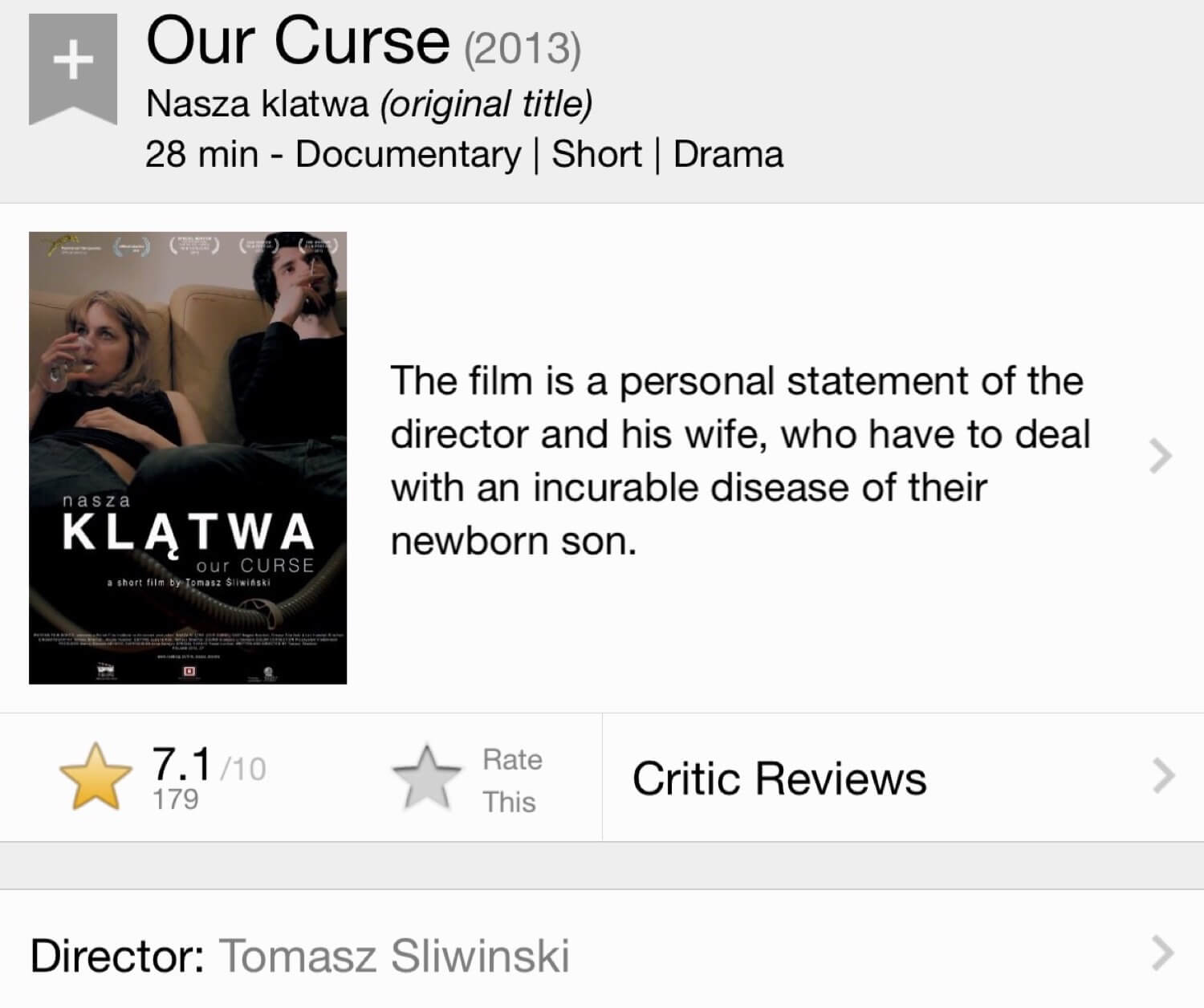 As a parent…
I've been following Leo's story (son of Tomasz) after he was born. It's so unfair to have a child born with a disease, let alone such a rare one. It's the parents' worst nightmare and I wouldn't wish it on anyone. Yet Tomasz and his wife have been "cursed" with such a situation and they're fighting bravely for their son to have as "normal" a childhood as possible. They are amazing. Wow.
As a friend…
Although we're not related, Tomasz and I share the same family name. We went to the same high school to parallel classes. Because of the common last name we would laugh we were "brothers" :-) After high school we haven't seen each other much but we connected on Facebook a few years back and this is how I got to know his son's story. I didn't realize he was filming it… So I'm very happy and grateful that his and his wife's struggle resulted in such a success and now his work is nominated for an Oscar. Good luck Tom! You've earned it!
The film is available online and you can watch it on New York Times web site