When I published my best posts from 2012 I realized that there are things I started doing a decade ago and I keep doing to this day. Like working standing or using iPad as my main computer. It turns out, that 9 years ago I started having a minimalist wallet attached to my iPhone and never looked back. Today, my iPhone 13 Pro wallet looks like this: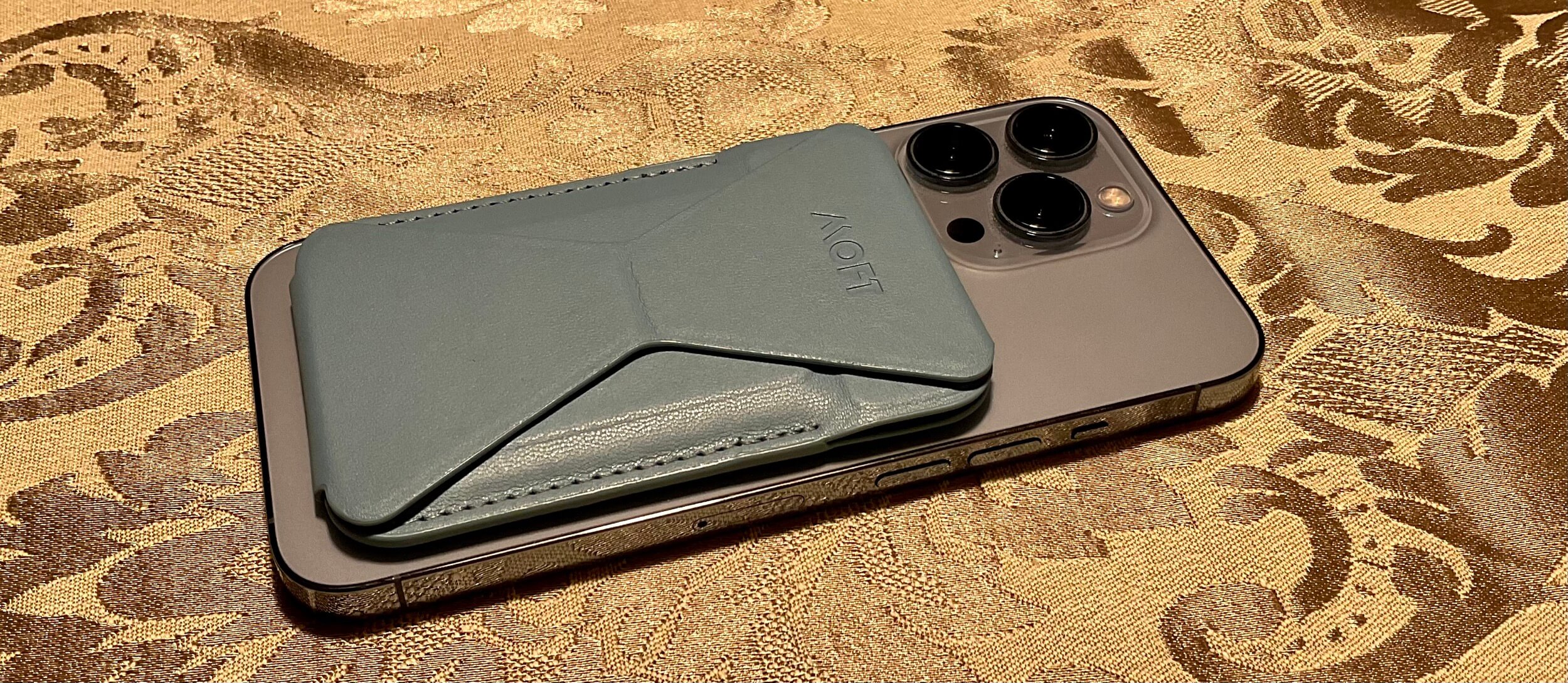 MagSafe "iWallet" by MOFT
My latest wallet is the Snap-on Phone Stand and Wallet which is fantastic. It has much-improved MagSafe magnets as well as a phone stand which comes really helpful for FaceTime calls and watching YouTube videos on the go.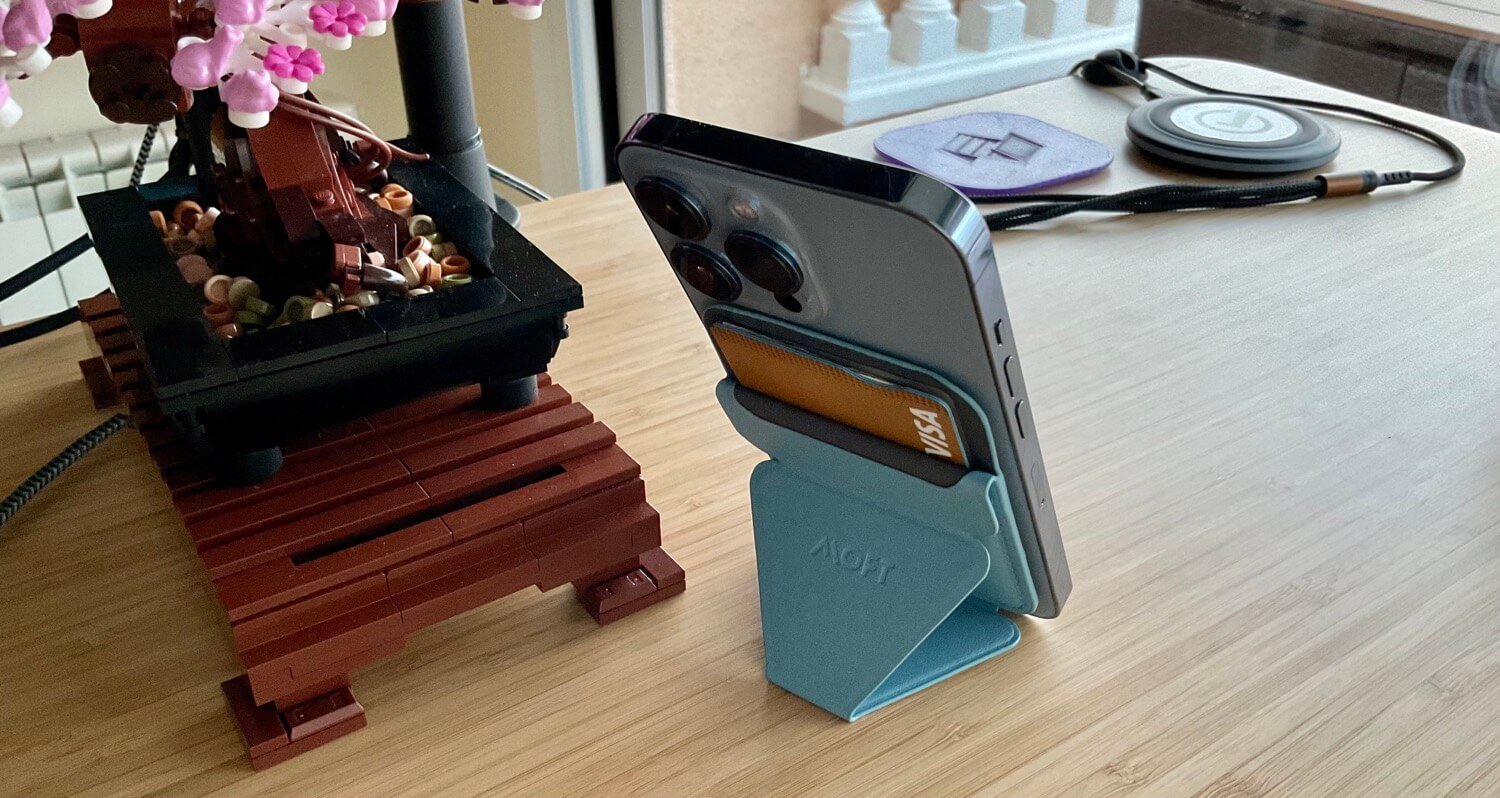 What's inside my "iWallet"?
I carry with me only three items:
my driver's license 🚗
credit card 💳
20 EUR bank note 💵
That's all I need. I have my membership cards, COVID passport and other things in iPhone's virtual wallet. Other membership cards are scanned in my Notes app or 1Password vault. These things are all just in case because I usually pay with Apple Pay for everything using my Apple Watch.
The additional benefit of having this wallet is that I can grip my iPhone 13 Pro better when I'm holding it with one hand. And this way I carry my iPhone case-less.
My previous iWallet - the MagSafe Wallet by Apple
Previously both with my latest iPhone as well as my last year's iPhone mini I was using Apple's official MagSafe wallet.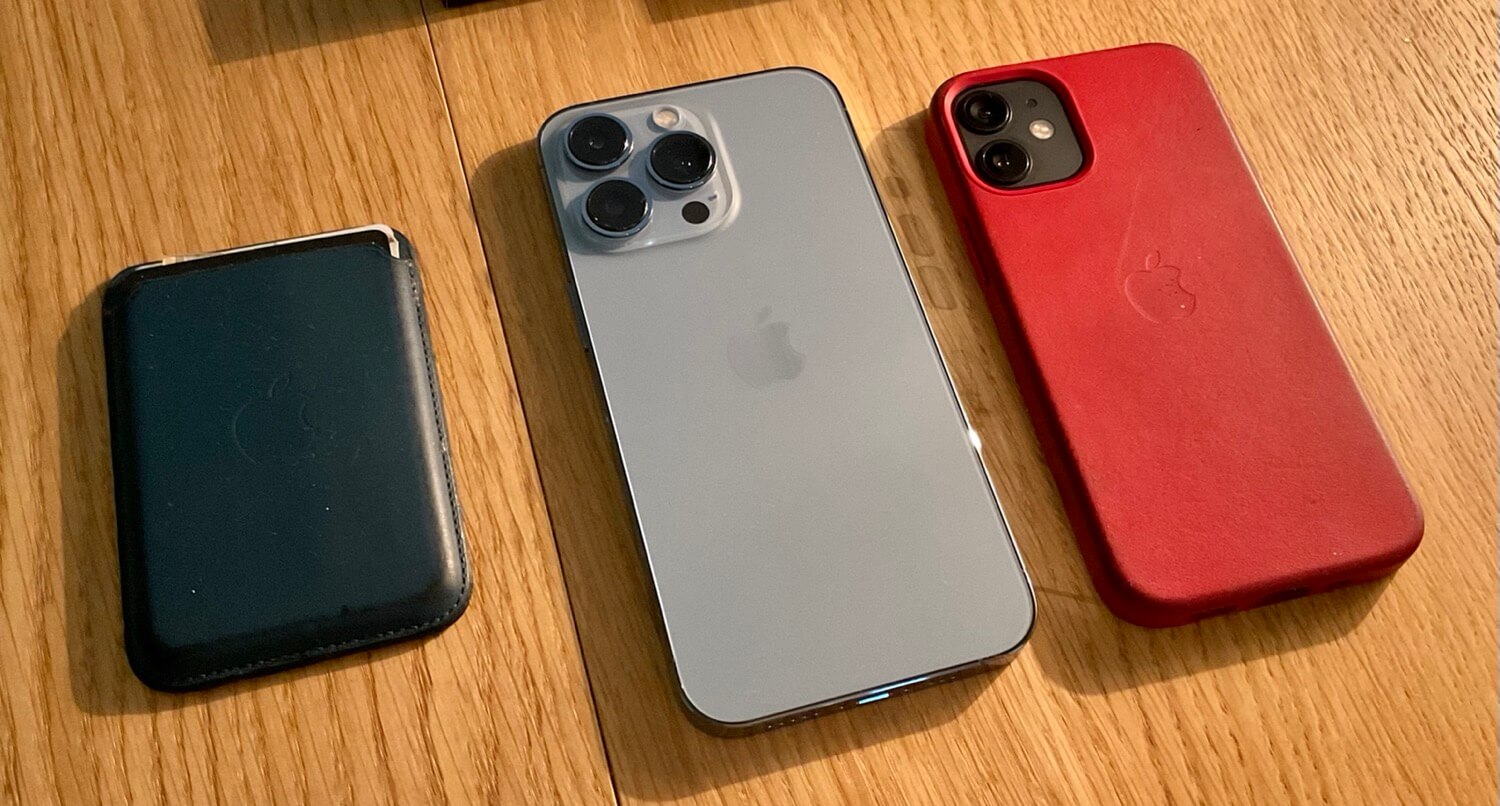 I discussed it in my blog post about embracing the MagSafe lifestyle.
Earlier I was using the Mujjo wallet case
Before the era of MagSafe, my go-to wallets were cases by Mujjo. I used them on the iPhone 11 Pro, iPhone XS down to iPhone X.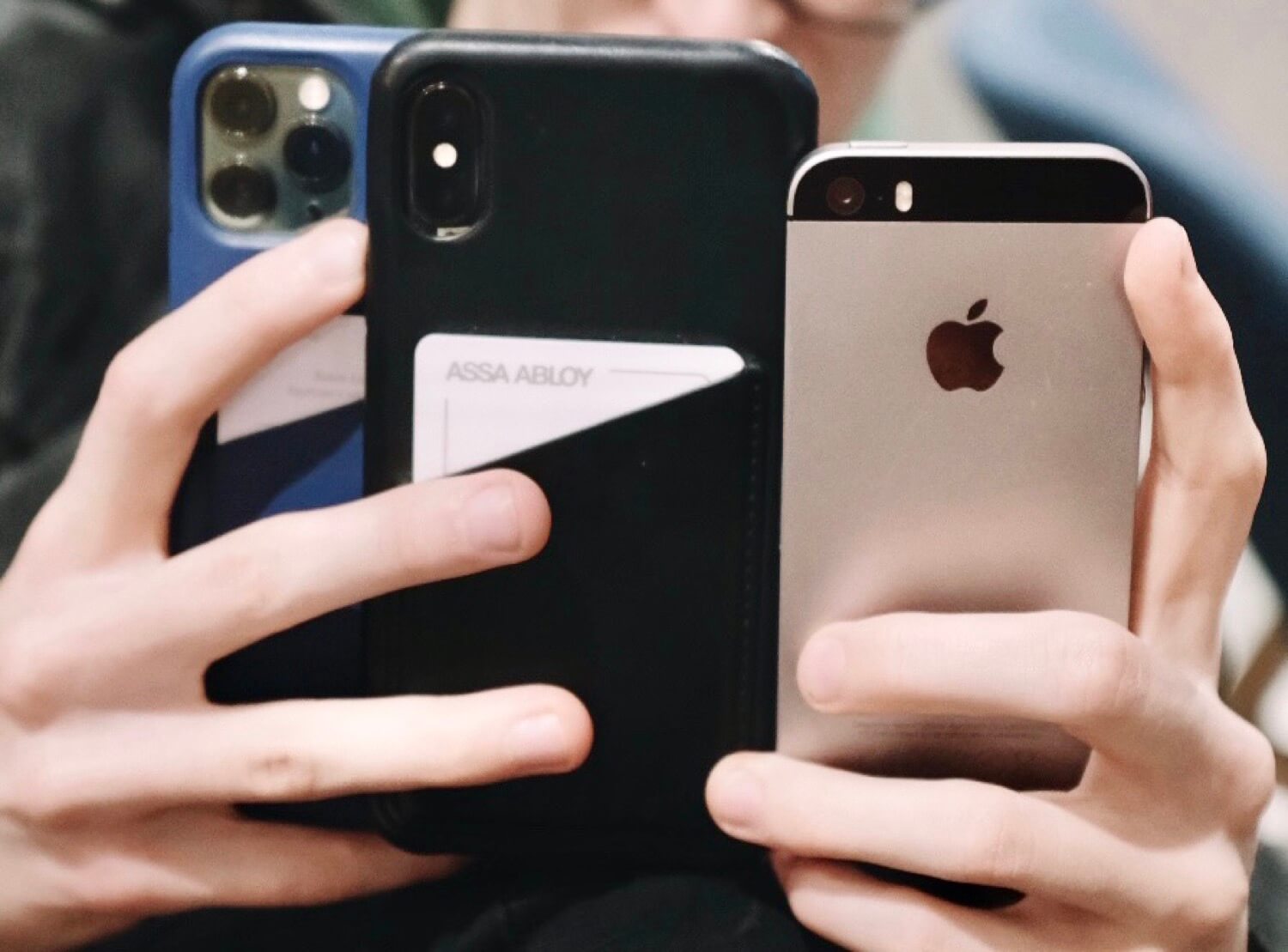 I had a brief stint with a Sinjimoru glued-on wallet
With a double-sided tape I had briefly a glued-on Sinjimoru card pocket solution. I had it on both my iPhone mini when I first got it and I still have it on my backup iPhone SE.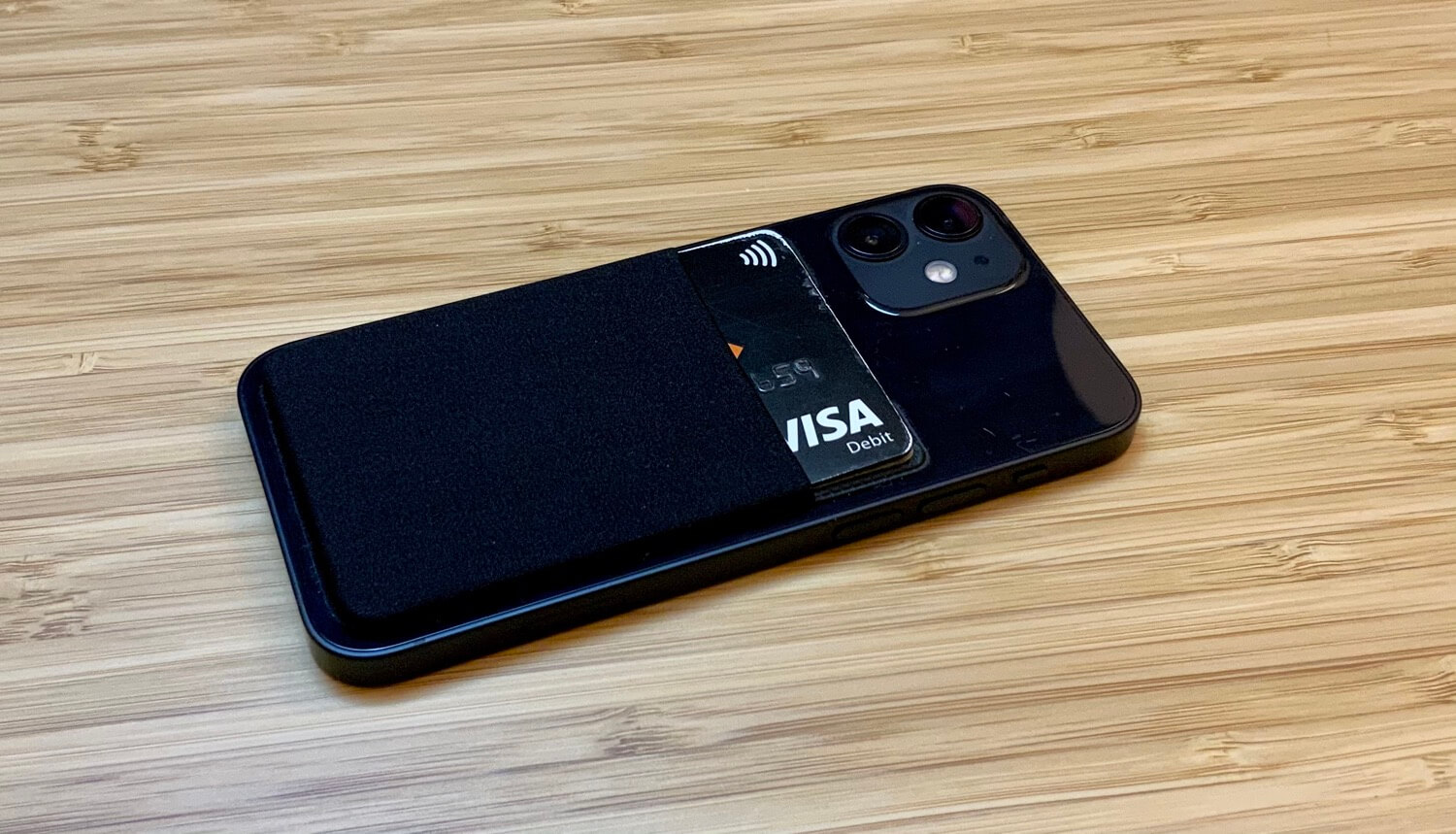 I also had a Mujjo case on my huge iPhones 6s Plus and 7 Plus
Yes, when I was still rocking the iPhone 7 jet black and iPhone 6S Plus, I also had a Mujjo case but it was really big: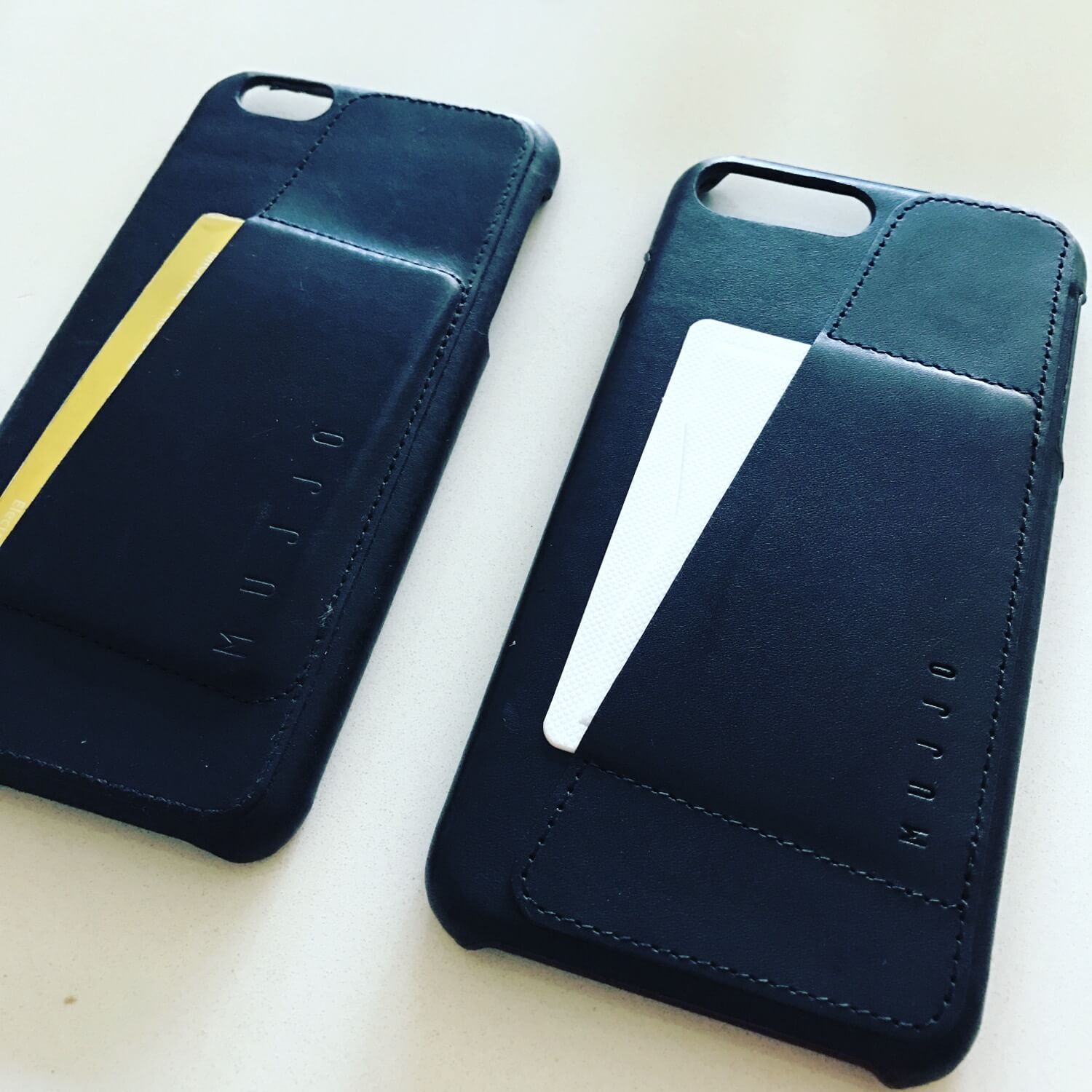 With the iPhone 6S I'd simply cut out a wallet from a silicone case
I recorded a whole video about it and here's the end-result: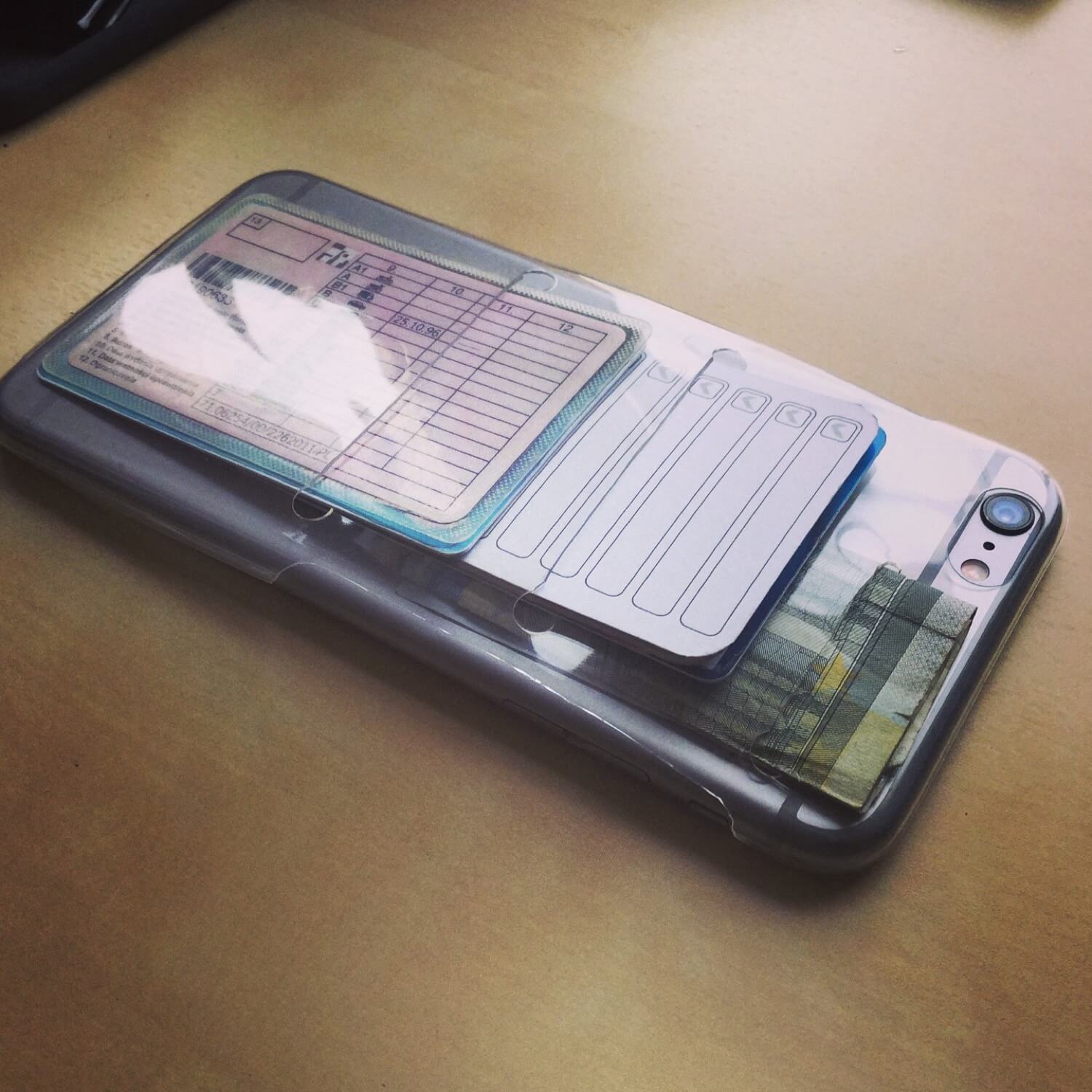 …all the way back to the iPhone 5 minimalist wallet
It all started with two elastic bands, called Quirky Crossover which was my first minimalist iWallet: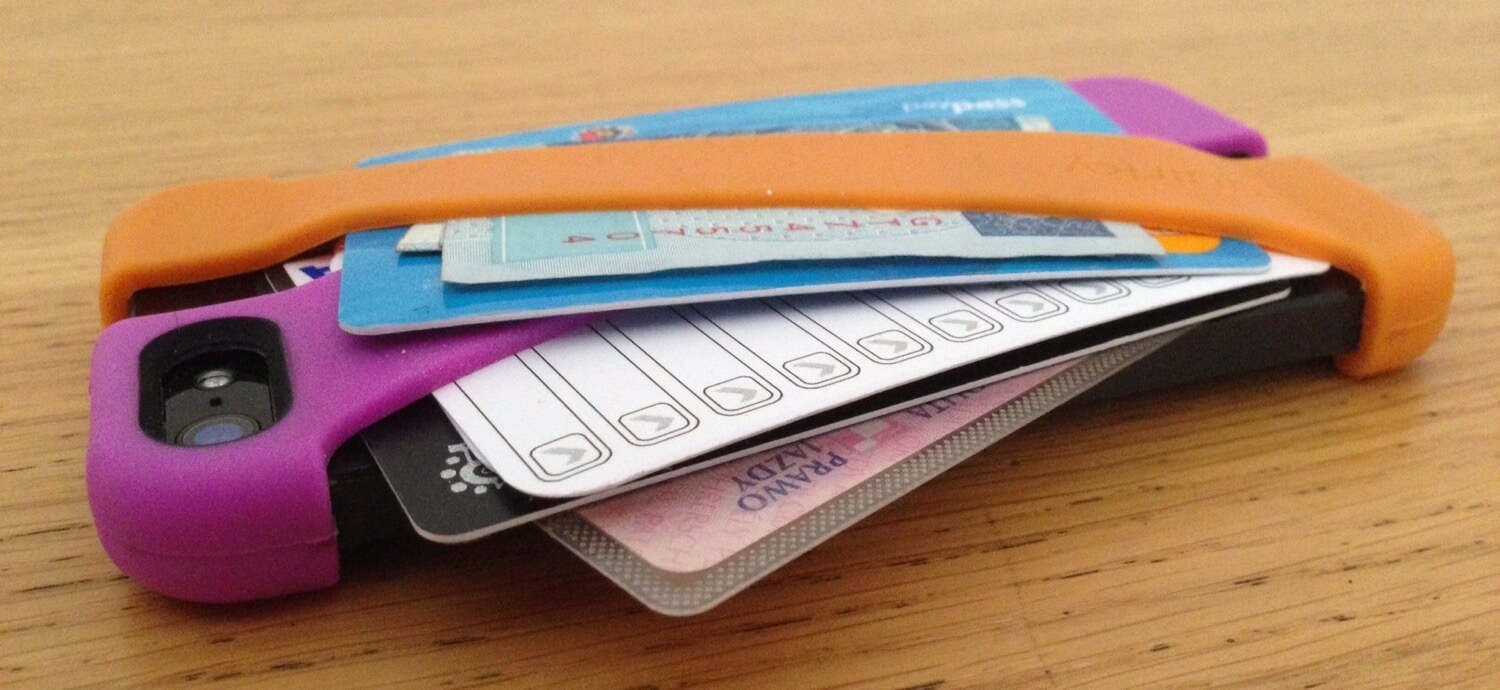 Are you still carrying a wallet or are you a minimalist "iWallet" person?
In my country of Poland 🇵🇱 you actually don't need to carry a wallet at all. You have an app for your driver's license and photo ID. Together with Apple Pay, why do we need wallets anyway?