Why a small-wrist guy switched to Apple Watch Ultra?
I've been using Apple Watch since the very beginning but because I'm not tall and I don't have large wrists, I always stuck with the smaller model. Until now. I just bought an Apple Watch Ultra 2 and despite its size it's the best Apple Watch to date. It's beautiful, it's joy to use and most of all, finally it has the battery life a smartwatch should have: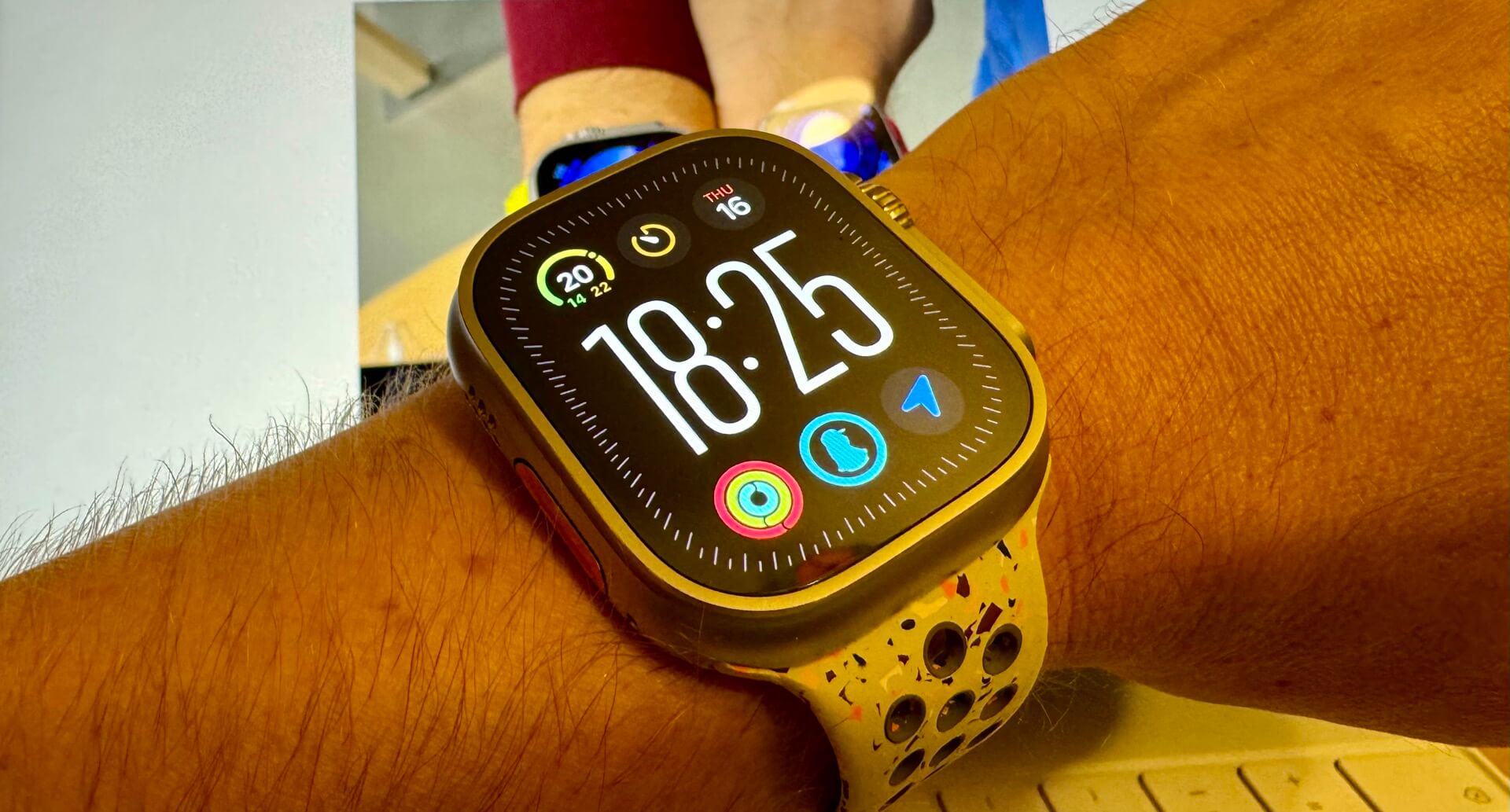 ⌚️ Switching to the Ultra (49mm) size from a small (41mm) Series 7
Ever since the Apple Watch Ultra debuted last year, I was tempted to try it. As a person who runs triathlons using Apple Watch, this new sports-oriented watch was clearly meant for me. But I had big issue with its size.
However, testing it side-by-side, I wasn't that outraged. It didn't look that ridiculous. I actually liked it on my wrist. Or maybe it was just confirmation bias in action as I really wanted the Ultra? Here's the comparison: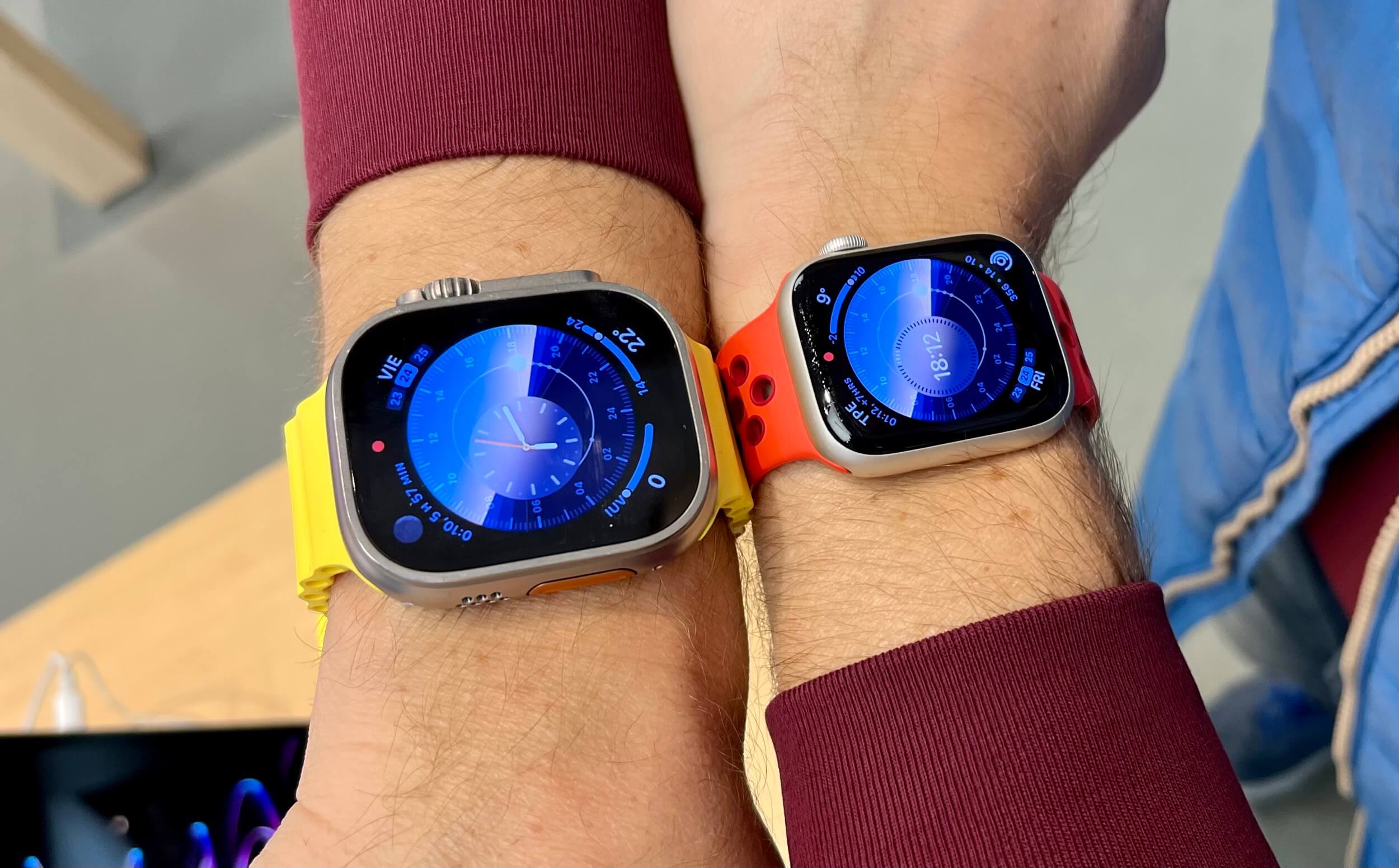 At the end of the day, what made me buy it was that my two-year old Series 7 had only 80% of its original battery capacity and very often it wouldn't last me until the end of the day. Or worse yet, it'd die while I was doing sports. So when Apple announced its second revision of the Ultra form factor, I went ahead and ordered it.
🔋 Battery life in Apple Watch Ultra 2 is no joke - it's not an issue anymore!
After more than a month of using the Apple Watch Ultra I have a theory that it's the ONLY watch in Apple's lineup that has battery life as it should be. The "all day battery life" on the other watches is a scam. Seriously.
I never worry about the battery life on the Apple Watch Ultra 2. Ever.
I even sleep with it. I only charge it after a training when I'm in the shower and that's enough. It usually goes from whatever it had to around 70-90% and that's good enough for me. I have no anxiety with 80% of charge because I know it's gonna last me for more than 24 hours with a workout in between.
I don't have to fiddle with settings like I did on previous Apple Watches when I go on a long bike ride. Last week I did a full-day 100km bike ride with 2000m of elevation gain and after all this the watch still had 40% of juice and I had all the wifi/cellular/screen on all the time in workout mode.
And if you're curious, I'm not using the Ultra-exclusive bands, but I'm rocking 45mm Desert Stone Nike Sport Band - it looks great and my wrist doesn't sweat that much thanks to the holes in it.
The "Action button" is very useful!
Initially I set it up to start a workout but later I created my own Siri Shortcut to use with it so that I can choose from my most used workouts easily. It's amazing that finally we get a truly customizable button on the Apple Watch!
Apple Watch Ultra 2 is truly beautiful with an amazing screen!
I love the design. It's new. It's different from the other Apple Watches and the screen is just amazing. I feel like I want to do more with it. I want to use the Apple Watch more - so I'm starting to build additional Siri Shortcuts for it. I'm even reading bible on the watch!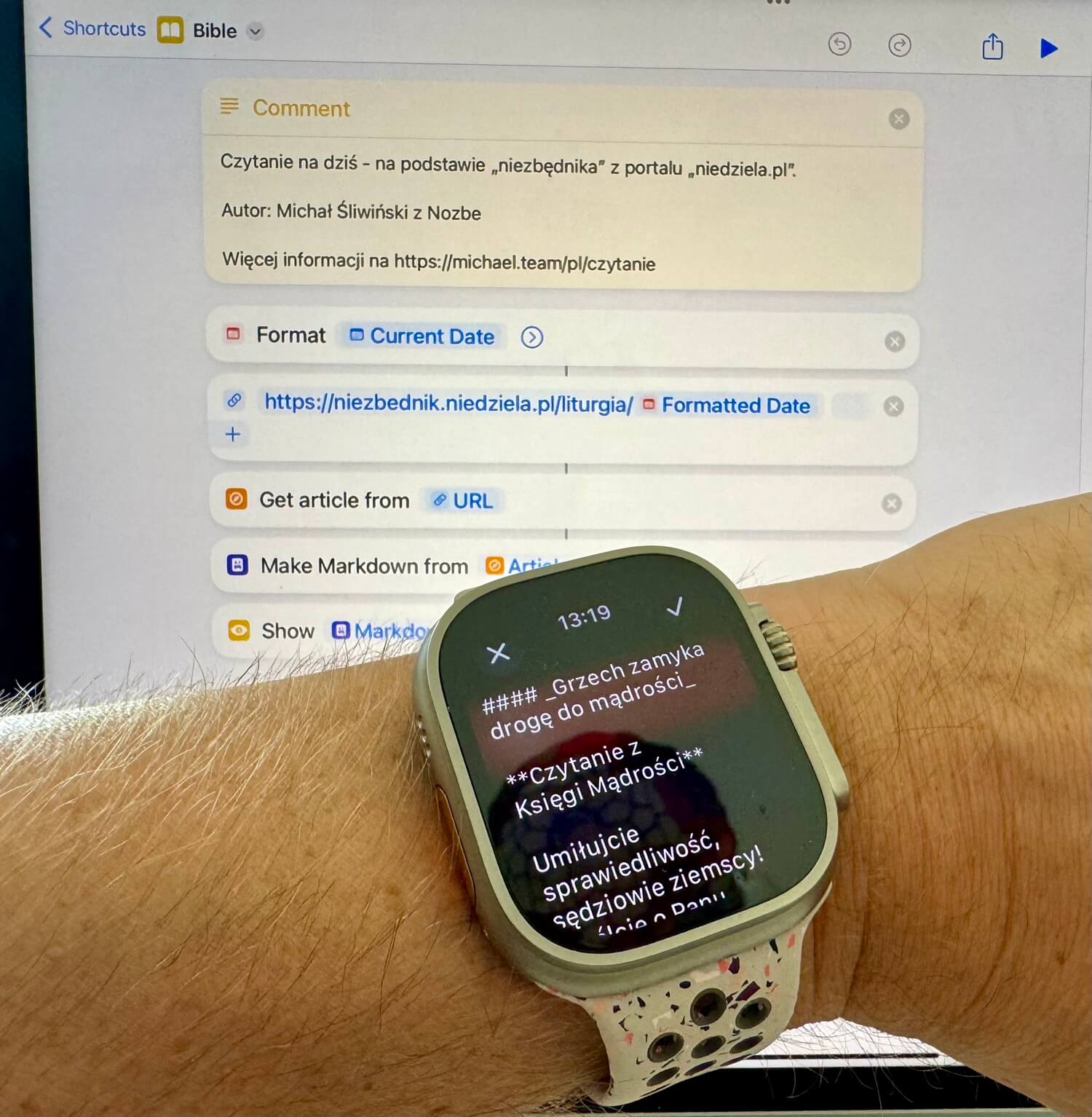 Thanks to people who also pushed me to try the Ultra!
My friend Łukasz from iMad and YouTuber iJustine are also people with small wrists and seeing how they embraced the Apple Watch Ultra lifestyle also motivated me to give it a try, so thank you 🙏
Thursday, November 16, 2023
/ultra/