New video with yours truly - how to get things done on your wrist [on: Nozbe.watch]
We've just released Nozbe 2.1.8 with amazing new features like a native widget for Android and a totally redesigned app for the Apple Watch. As you know I'm a big fan of this new gadget from Apple and I think my team did an amazing job with the Nozbe app for Watch so to celebrate it we launched a dedicated web site for this: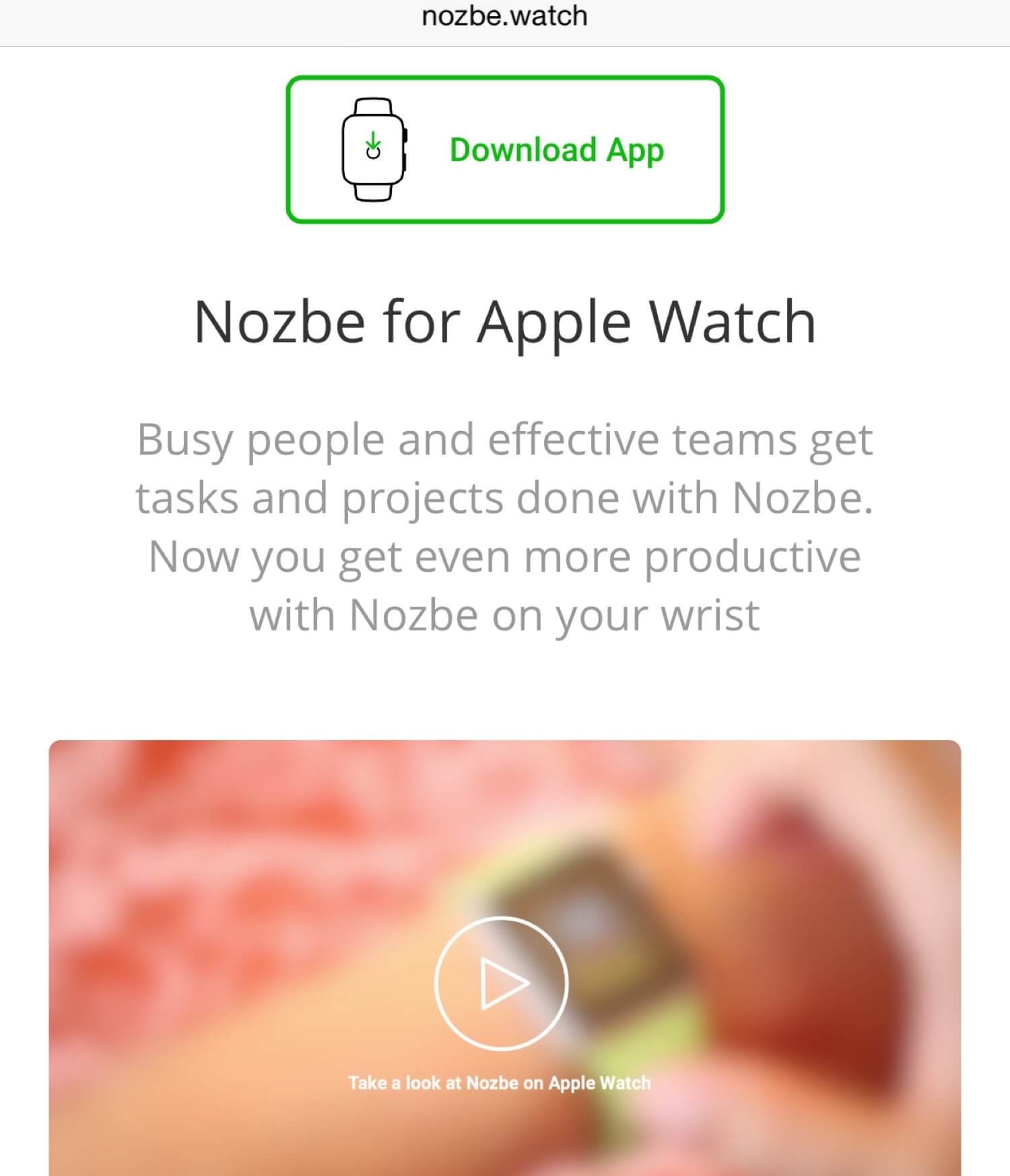 This site explains what is important in creating a "wrist app" and how we think you'll get more things done with Nozbe on your Apple Watch.
Video showing off dictation, force touch and more:
To prove my point, we recorded a promo video with yours truly, showing the power of dictatation, force touch and much much more… what do you think?
Jump to check out the site showing you how you can get things done on your wrist »