Me & Productivity on International Television BBC
When I got an email from LJ Rich, a very lively BBC presenter that she was doing a piece on productivity and that she was a Nozbe user, I was eager to go to London and talk to her. And I did, and now I made my first real appearance on television (yes, any television) and it's the BBC News International!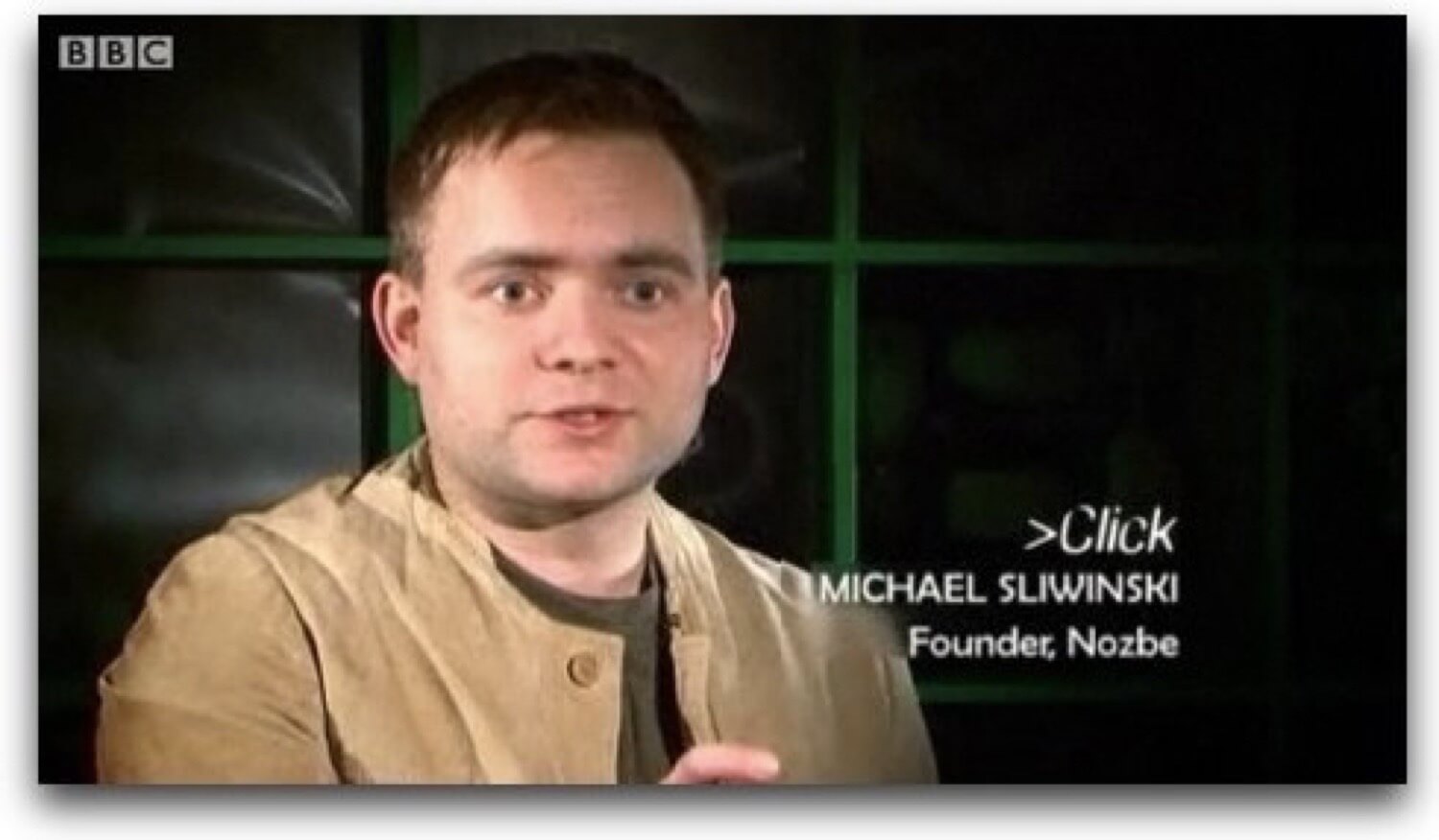 You can watch the entire episode on Productivity in BBC's Click here.
Here are several takeaways from my first public TV appearance:
1) It was fun, really fun thing to do
I was happy to visit London's BBC HQ and meet with LJ to do the interview. She's great and it's fun to be there in the recording studio talking with someone who's hidden in the darkness… and all flash lights are directed towards you.
Later LJ gave me a private tour of the BBC building and it was even more fun :-)
2) Most of what you say gets cut out, but that's OK
We had a close to 15 minute talk and as you can see from the clip, only a couple of sentences made it to the final cut. That's all right, that's how TV works and that's what makes these programs watchable and entertaining. I need to be more thorough with editing my own clips for the Productive Show!
3) I was humbled, I mean really humbled
Being featured as a productivity expert next to a famous University Professor and David Allen was unbelievable to me… I'm humbled and I'm so happy LJ included me in this piece. It was great to be mentioned along with these great guys.
I'm doing it all the other way round… again.
When I launched Nozbe three and a half years ago, I launched it in English for the American market… even though English is not my mother tongue. It took me more than three years to launch Nozbe in Polish.
Now with this TV appearance (being the first one ever for me) I got to appear on the International television first… and I've never been on national television here in my country. And let's see how many years it'll take me to appear here, if ever.
Again, thanks LJ for the opportunity - it was a blast and I'd be happy to do it again.
Anyway, I like doing things the other way round… it's more fun this way anyhow, don't you think?