Evergreen - decade-old blog posts that are still true today - best of 2012
A few days ago I posted a compilation of my best posts of 2017 and I was surprised how well some of the 5-year old blog posts aged. Now as I exported old sliwinski.com blog posts from 2012, I was even more amazed how some of my writing after 10 years aged pretty well. I hope you'll agree with me and enjoy my best writing from a decade ago: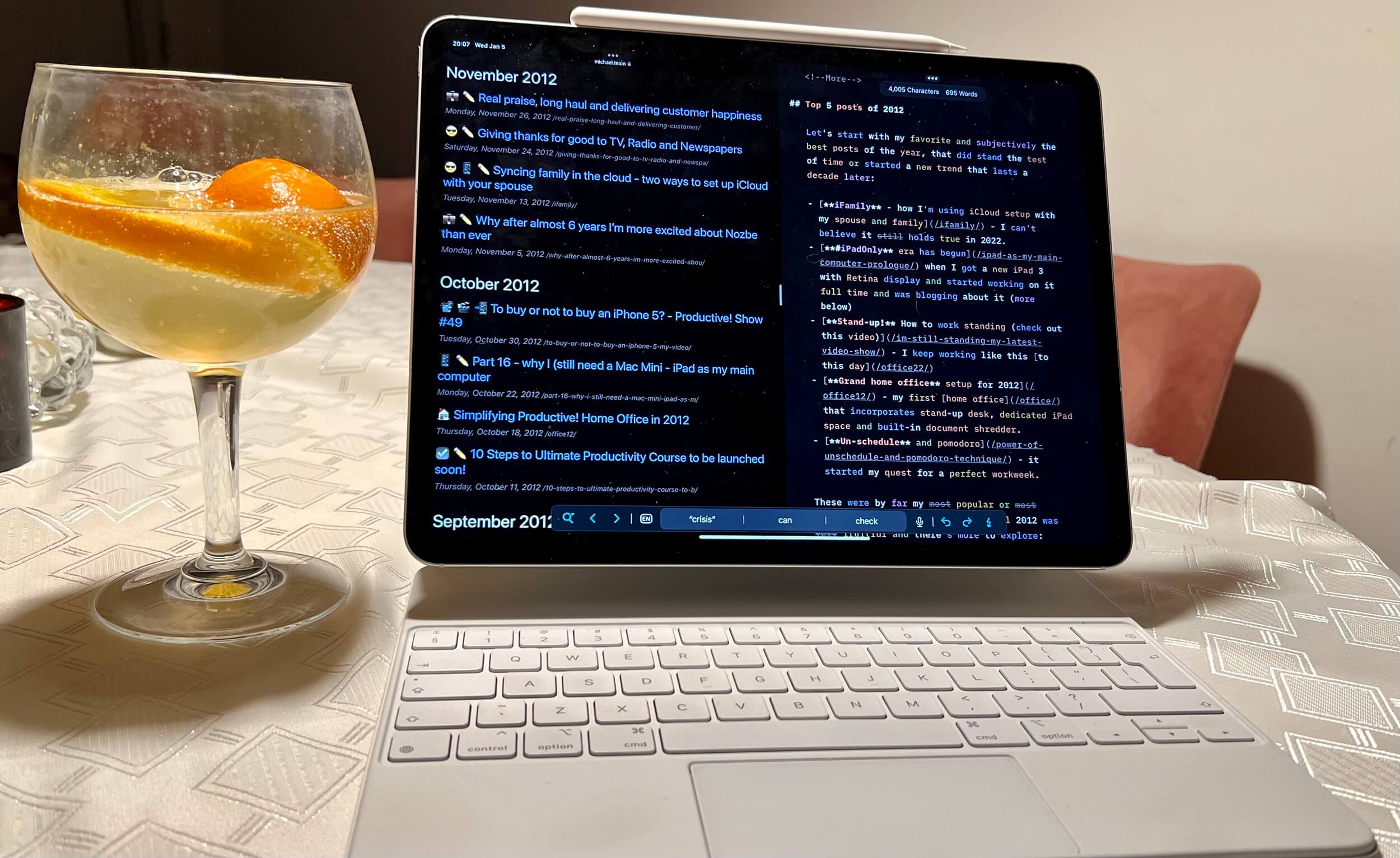 Top 5 posts of 2012
Let's start with my favorite and subjectively the best posts of the year, that did stand the test of time or started a new trend that lasts a decade later:
These were by far my most popular or most transformational posts. But in total 2012 was very fruitful and there's more to explore:
Essays on running a business
In 2012 I celebrated 5 years of running Nozbe and I wrote about many aspects of this business:
Productivity advice
In 2012 I was still publishing Productive! Magazine and I posted a lot of productivity advice:
How my life has changed
In 2012 I posted about several aspects of my life that have changed substantially and are still true today:
I published several issues of the Productive! Magazine in 2012:
Books I read and wrote about
Yes, I need to get back to writing book reviews/notes on this blog. I wrote a few of those in 2012.
It was also the year when my beloved author and speaker Zig Ziglar died.
My iPadOnly journey started in 2012
I picked up iPad 3 with Retina display and it became my main computer. I posted a series of posts which later resulted in writing the #iPadOnly book the following year:
All in all, 10 years ago I made some big changes!
This year I'm planning to post updates on some of the things I wrote about 10 years ago to point out what has and what hasn't changed. This was a great decade, no on to the next one!