FCKPTN: Russia is a terrorist state. Updates on War in Ukraine 🇺🇦
This page are my regular updates on the state of the Russia's terrorist attack on Ukraine - Putin's act of War which has been going on for more than 100 days now. Remember, Ukraine 🇺🇦 is not just fighting for its freedom, but for freedom of all the European Union 🇪🇺 and the world! ✌️ Fuck Putin! FCKPTN! 🖕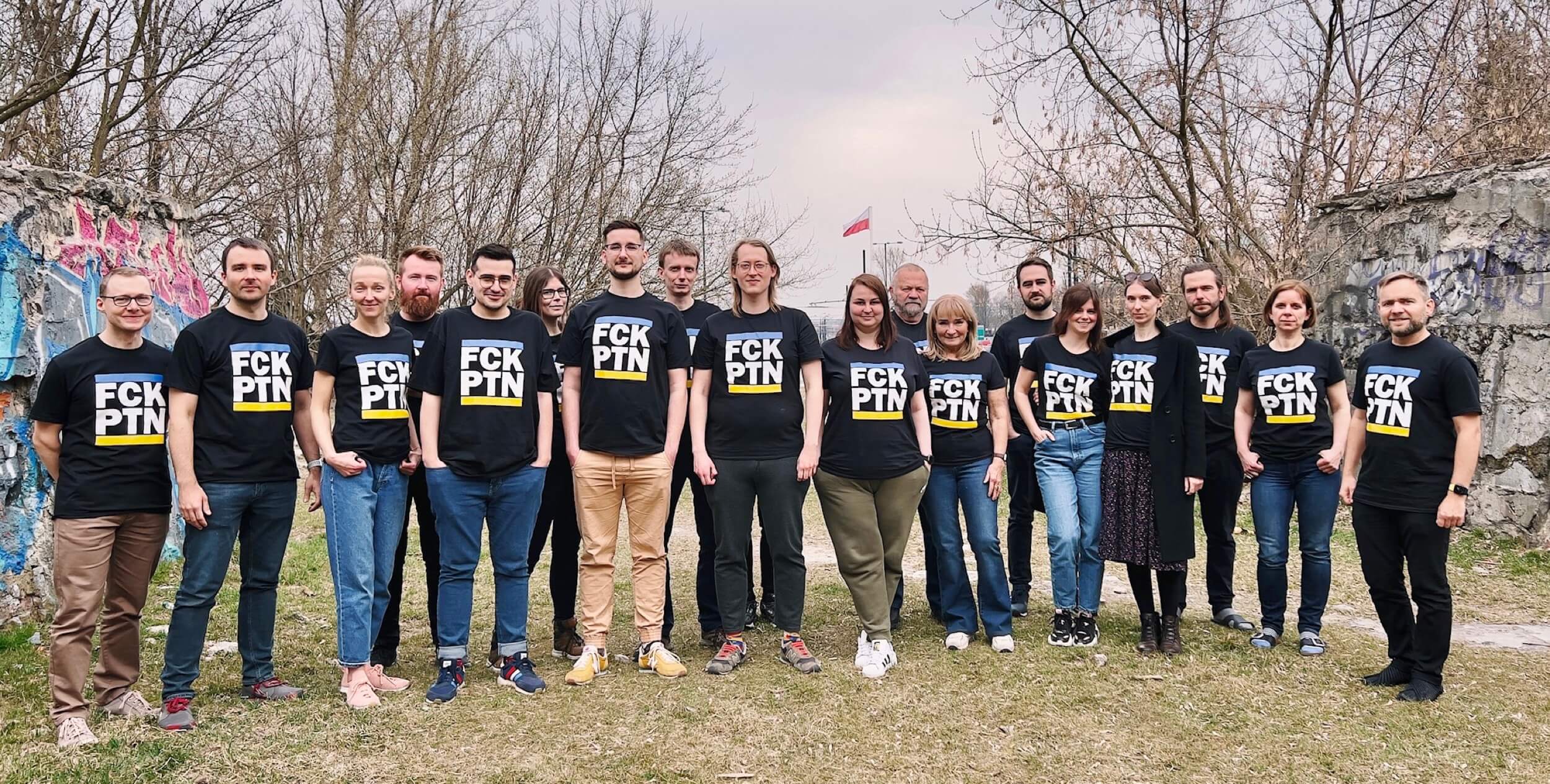 FCKPTN Updates
July 8 - Russian army is looting Ukraine
The city of Mariupol has been completely destroyed by Russian invaders. Prior to the war, 450k people were living there. Now it's less than 100k. Not only have the buildings been completely damaged but apparently Russian invaders have been looting the city museums. Just like the Nazi Germany in the WWII.
July 7 - G20 Summit starts with Russia's foreign minister participating
It's hard for me to imagine that Sergey Lavrov - Russia's minister of foreign affairs can actively participate in a summit along with other leaders - while Russia is attacking Ukraine and, by proxy, their countries. He should be handcuffed and sent to The Hague if you ask me. He eventually left the Summit as he was completely ignored.
July 5 - Finland and Sweden are joining NATO
As a direct result of the threat of Russia attacking other countries beyond Ukraine, Finland and Sweden have started their process of joining NATO, especially after Turkey said YES to the expansion on June 29. When will NATO expand to Ukraine to show Putin a true middle finger?
Losses of Russia since February 24 (in 132 days of war)
According to Ukrainian intelligence Russia lost:
36 350 soldiers (150 in the last 24 hours!)
1594 tanks (5 in the last 24 hours!)
3772 armed vehicles
217 combat airplanes
187 helicopters
806 artillery systems
105 anti-plane systems
247 rocket launchers
July 1 - missile attack on Odessa
At least 20 people died and 30 were wounded on the missile attack on Odessa - one hit an apartment building and the other a SPA resort.
Again, a vicious terrorist attack. These were not military objectives. The attack was performed at 2 am when people were sleeping. This is what Putin does. He's the most dangerous terrorist on the planet right now.
June 28 - missile attack on a shopping mall
Missile attack on a shopping mall in Krzemienczuk in Ukraine while people were actively shopping there. More than 20 people died and countless wounded.
After today's deadly missile attacks in Ukraine, Zelensky says "the Russian state has become the largest terrorist organization in the world. And this is a fact." He tells the international community that doing any business with Russia "means giving money to terrorists."
June 23 - Ukraine 🇺🇦 and Moldova 🇲🇩 are officially EU candidates
Both countries have an official status of European Union 🇪🇺 member state candidates. Finally.
Why this page?
It's been more than 100 days of the Russia's war on Ukraine 🇺🇦 and I still can't believe it's going on. Today. Right around the corner in a neighboring country to mine (I'm from Poland 🇵🇱). In 21st century. But it's true and it's still going on. And we can't just accept it, we can't just live our lives normally while people in Ukraine are fighting not just for their freedom but also for our freedom, too! That's why I'll be updating this page with recent developments to remind myself that the war is going on and that Ukraine must win and Putin's Russia must lose. Fuck Putin (FCKPTN!). I will be updating this post regularly to remind myself and all of you reading this, that the war is there and it's going on and we must do anything we do to help Ukraine win this. They're not just fighting for their freedom, they're fighting for the freedom of all the European Union 🇪🇺 and the world! ✌️
Who is on the FCKPTN photo above? It's my Nozbe team in the FCKPTN t-shirts. We are United with Ukraine 🇺🇦.