Let's talk about your team's productivity!
I'm the founder of Nozbe and Nozbe Teams - to-do apps for busy professionals and teams, which I've been running for the last 13 years. I'm also a writer (#iPadOnly and #NoOffice) and serial podcaster.
With the launch of Nozbe Teams I'm all about "team productivity". Basically:
I help small teams do great things by working in a truly modern way.
My team is all-remote and we all work from our "home offices" (just like the one pictured above) while delivering two global apps with more than 700,000 users worldwide.
Want to get in touch?
This site is in: English (this), Spanish and Polish
I post stuff mostly here in English, but I do sometimes write or do interviews in Polish or do webinars or public speaking in Spanish. I also speak German, for the record.
BTW, this is my new site, which I just launched. My previous site is here: Sliwinski.com.
Also - this site is free and open source. Copy anything you want, just credit me back, thanks!
Find something cool to read
Check out full archive or browse my posts by tags or topics. Gradually I'll be importing post from my old blog here. For now you can search only the new stuff:
Join my mailing list and get inspired!
Hi, I'm Michael Sliwinski, the host of this site. Enjoying my writing? Subscribe to my monthly newsletter and I'll send you digital copies of two of my books "It's All About Passion" and "No Office Apps":
Privacy and GDPR: No spam. One monthly email. Unsubscribe anytime.
Latest updates:
Wednesday, December 8, 2021
/john/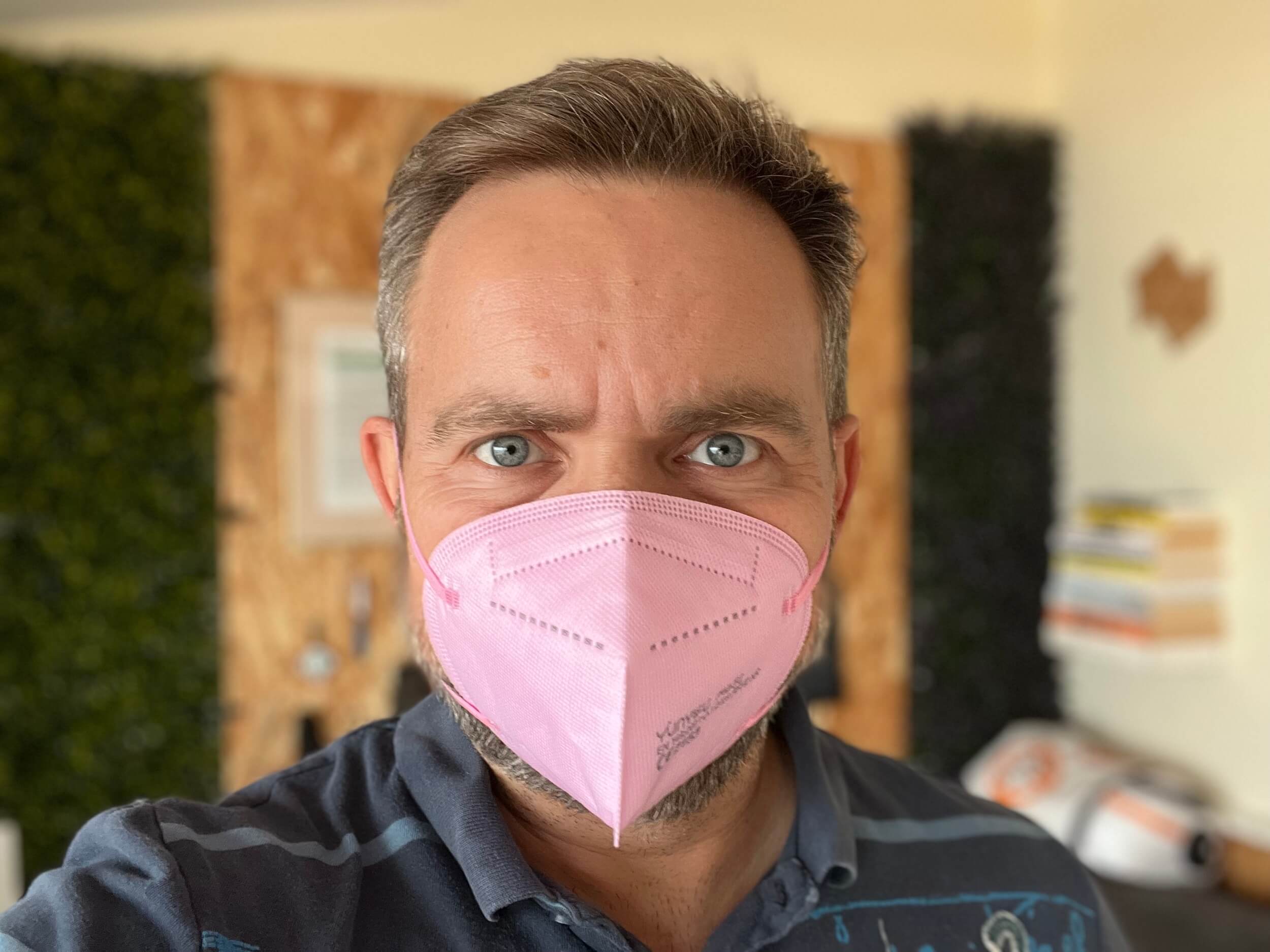 Dear John1, you are one of my closest friends. You're smart, driven, intelligent, caring and I've been always able to count on you. Yet now, as we're both dealing with this global COVID-19 pandemic, we're drifting apart. You didn't get vaccinated and whenever this comes up, we get to a heated debate that just makes both of us angry. That's why in this letter I want to take a different approach - I want to appeal to your intelligence by not trying to convince you of anything, but by laying out facts before and by trusting your judgement:
There's no real-life John. "John" here collectively symbolizes all of my close friends, who despite being very intelligent and smart, refuse to use their intellect to understand the situation we're in. I want them to take a step back, look at the facts, and without consulting anyone just use their brains to figure it all out by themselves. I hope they will! Plus it's a Nicholas Sparks reference. ↩
Monday, December 6, 2021
/noofficefm-31/
Welcome to the episode #31 of my podcast about working remotely with Rafal, Nozbe's VP of Product. In a company that does meetings extremely well we decided to take it one level further and default to no-meeting with regards to our world-famous Design Fight Meeting - we went with asynchronous work first, meeting distant second. Here's why:
Thursday, December 2, 2021
/nozbevlog-4/
This Cyber Monday we went online with Rafal to discuss the Nozbe and new features - how finally you can have many teams, and filters and great iOS widgets for #iPadOnly people like me! Check it out: More info ℹ️
Wednesday, December 1, 2021
/tasks/
Even though I covered the concept of task-based communication in my vlog #5 I decided to record a new video that is shorter and easier for people to understand - how to really communicate through tasks. Let me know if I made it clearer for you all:
Tuesday, November 30, 2021
/sarah/
In my upcoming book, #NoOffice I describe the concept of Meeting customers and explain why and how I regularly talk to many of our thousands upon thousands of customers. I love it. I love meeting new people, getting know different industries. And most of all I like getting to know the people who's life my Nozbe app impacts. And recently I had a pleasure of talking to Sarah, and I really enjoyed it:
Monday, November 29, 2021
/ipad13pro/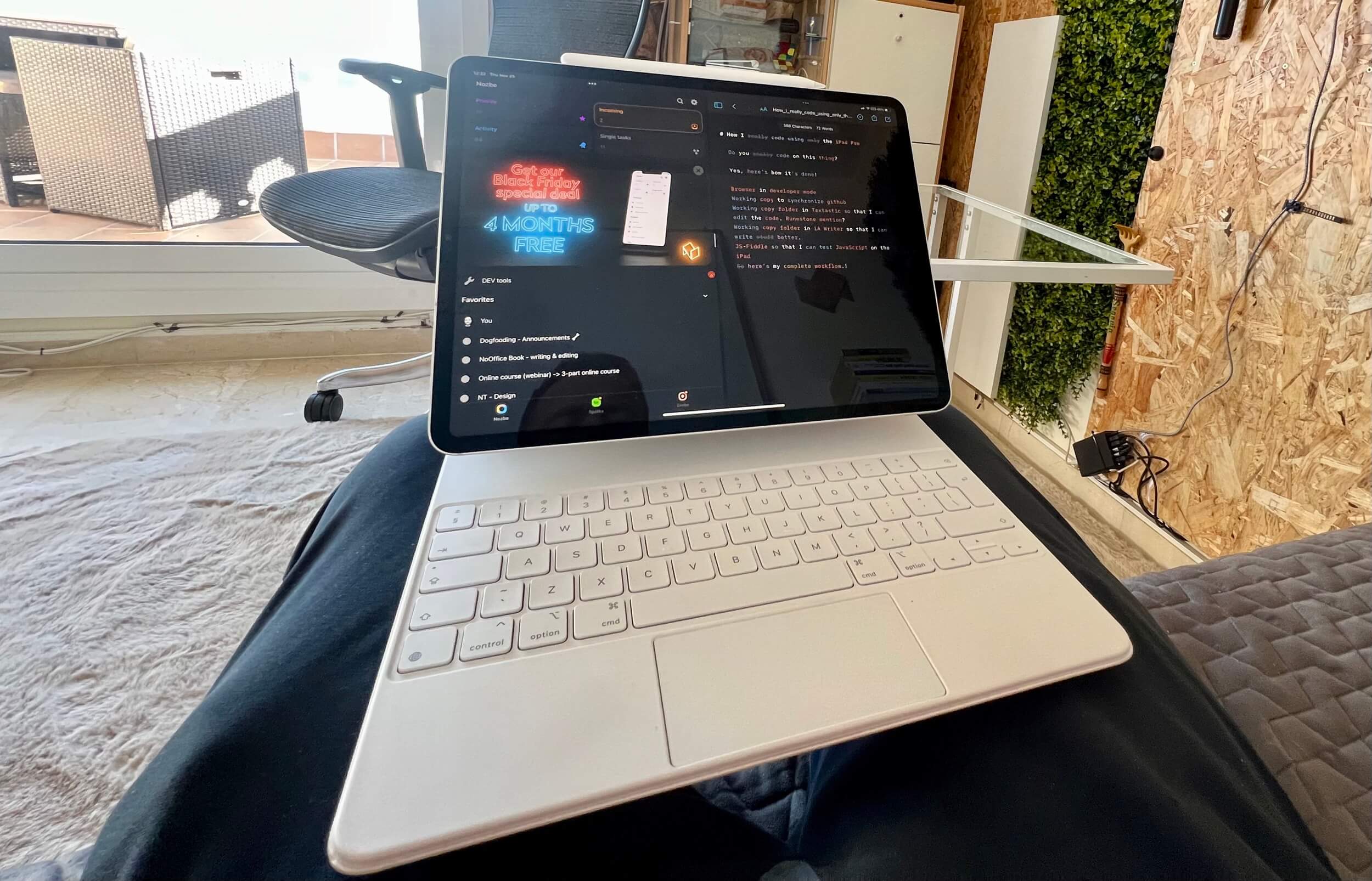 Many people on Twitter keep asking me about a full review of my new 13" iPad Pro (Apple insists on calling it 12.9") with its gorgeous white Magic Keyboard. As I recently posted my new home office 2022 setup and streaming set, people saw the iPad featured in there as still my main computer - #iPadOnly style. Three months ago I switched to a bigger iPad Pro and a white keyboard - [and my initial reactions were positive] - but don't I regret getting a chunkier iPad and a keyboard that will probably get very filthy very fast? Well, to find out check out my 3-month review:
Thursday, November 25, 2021
/streaming/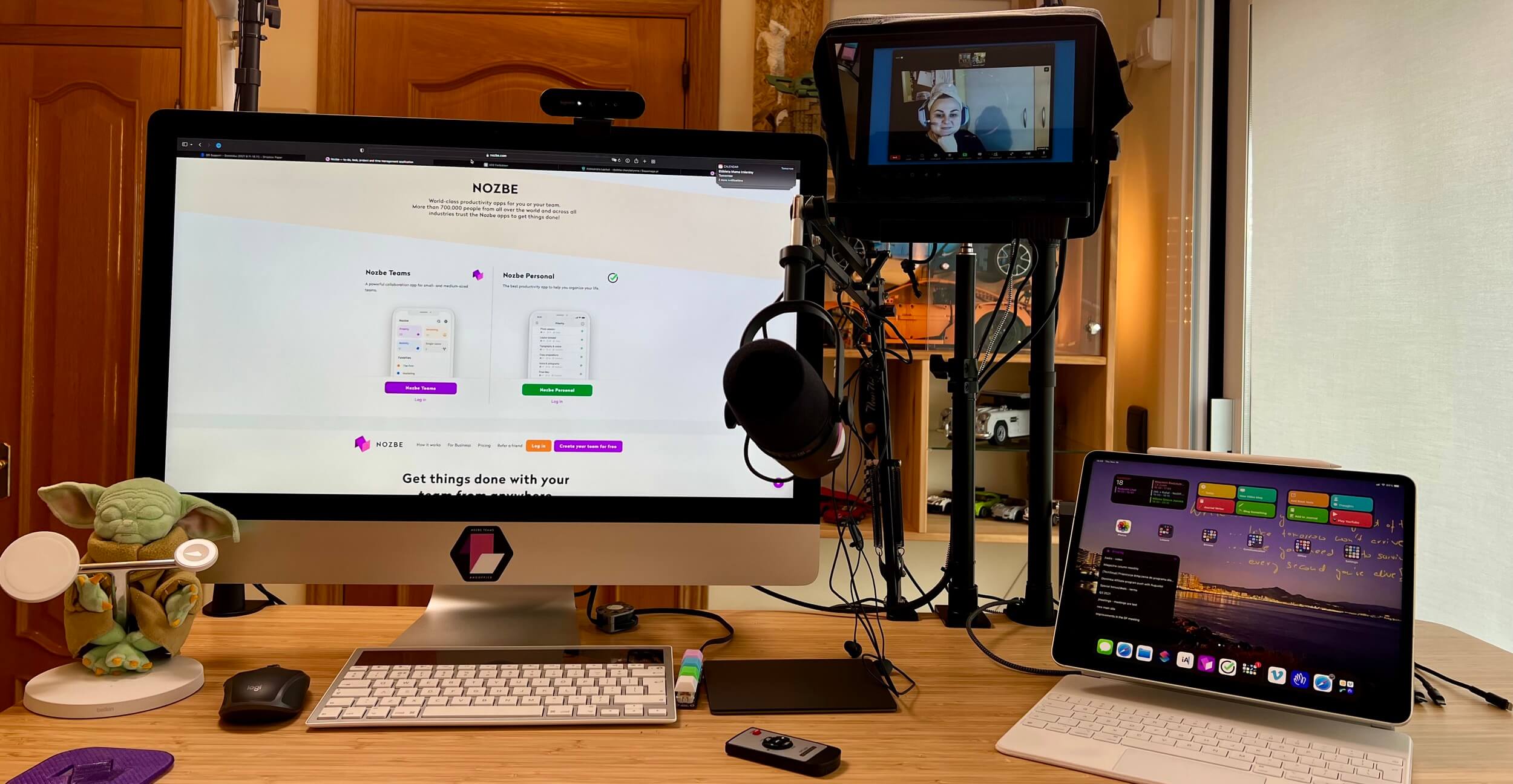 Last year I read a blog post by Matt Mullenweg - the founder of Wordpress where he explained his high-quality streaming setup - he revised this post this year with more updates. Later I read a similar post by Seth. As I do quite a few interviews, record podcasts and have some zoom meetings with my Nozbe team, I decided to upgrade my setup, too. I explained some of it in my latest "office update" post but here are more details:
Monday, November 22, 2021
/noofficefm-30/
Welcome to the episode #30 of my podcast about working remotely with Rafal, Nozbe's VP of Product. We're back with Rafał talking about how I work #iPadOnly and he apparently doesn't anymore. The pros and cons of this kind of work and the future of Rafal's setup. Also we mention the recent renovation of my home office. Check it out!
Thursday, November 18, 2021
/office22/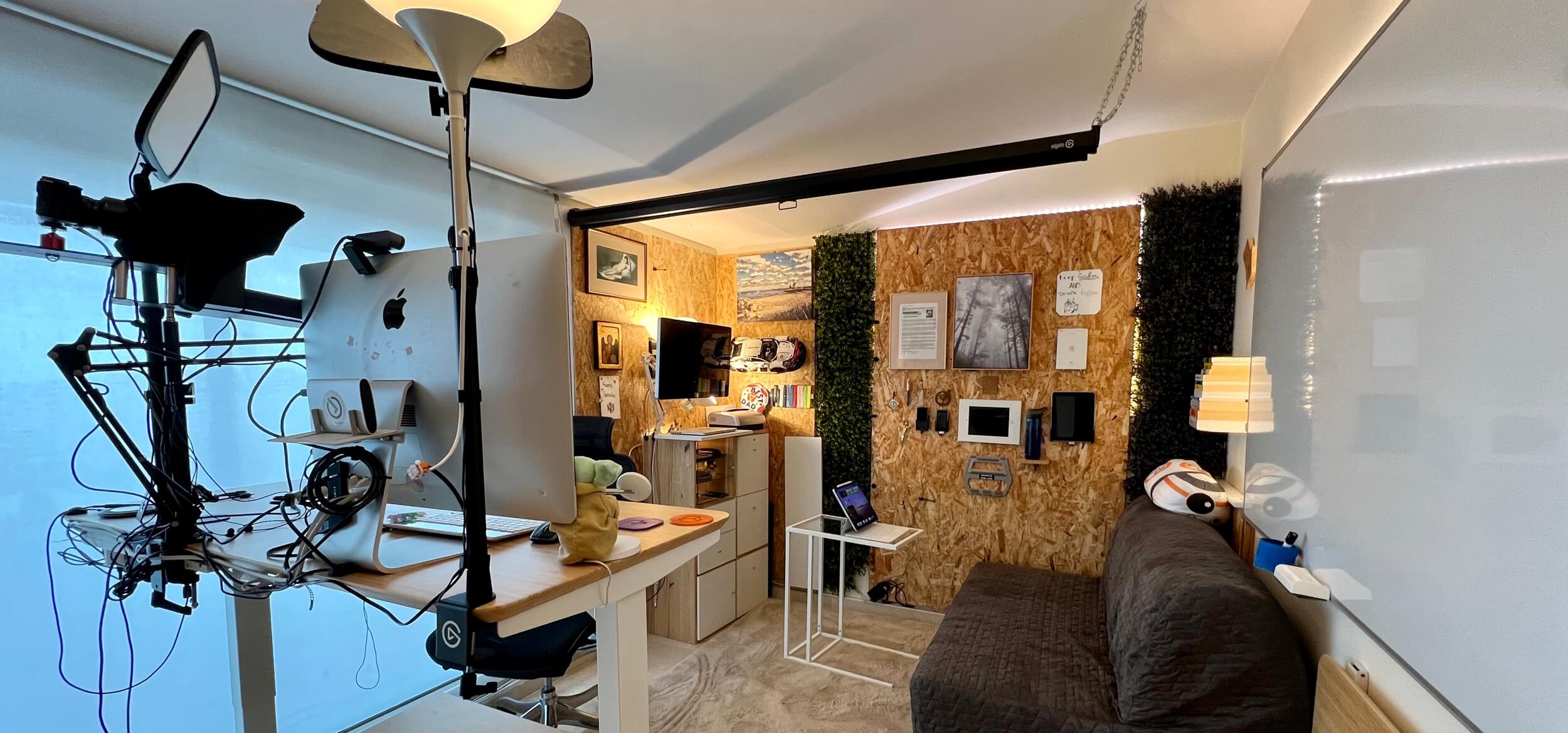 I've spent lots of time setting up my home office for 2021 and I was really happy with my setup… until I started recording No Office podcast and talked to quite a few professionals about recording podcasts and videos. That's when I decided to start upgrading everything. I've also changed my windows, moved my desk to a different place and added new gear… and I'm very happy with the result:
Tuesday, November 16, 2021
/shorts-apple/
One of our strategies for promoting Nozbe indirectly is by promoting our Nozbe.Com YouTube Channel - where we post Nozbe product videos, No Office podcast episodes and shorter productivity videos. We have above 4000 subscribers there (and you should totally subscribe!). Last week we decided to try the new YouTube feature - shorts, and here's my first short commenting on Apple's MacBook Pro event and my essay on Apple's reluctance to embrace #NoOffice work: