I've been helping teams and their leaders do great things by working in a truly modern way since 2007. I work from home, I don't email my team and I don't work on Fridays!
My projects: ✅Nozbe to-do app for teams and 📖#NoOffice book
Side projects: 🖋Journal, 🎲Dice, ▶️YouTube watcher and 🇺🇦FCKPTN
Latest blog posts from me:
Tuesday, March 21, 2023
/officeback/
Now that the COVID Pandemic is over, what's gonna happen to knowledge workers? Will managers force them back to the office? Or will people push back and demand flexibility? Who wins?
Wednesday, March 8, 2023
/iphonescreen23/
Three years ago I published the details of my iPhone 12 Mini Home Screen and I've had basically that same app layout on that Mini, later on the iPhone 13 Pro and then on my new Mini. Only this year I decided to shake things up and reduce the Home Screen to just ONE SCREEN and that's it: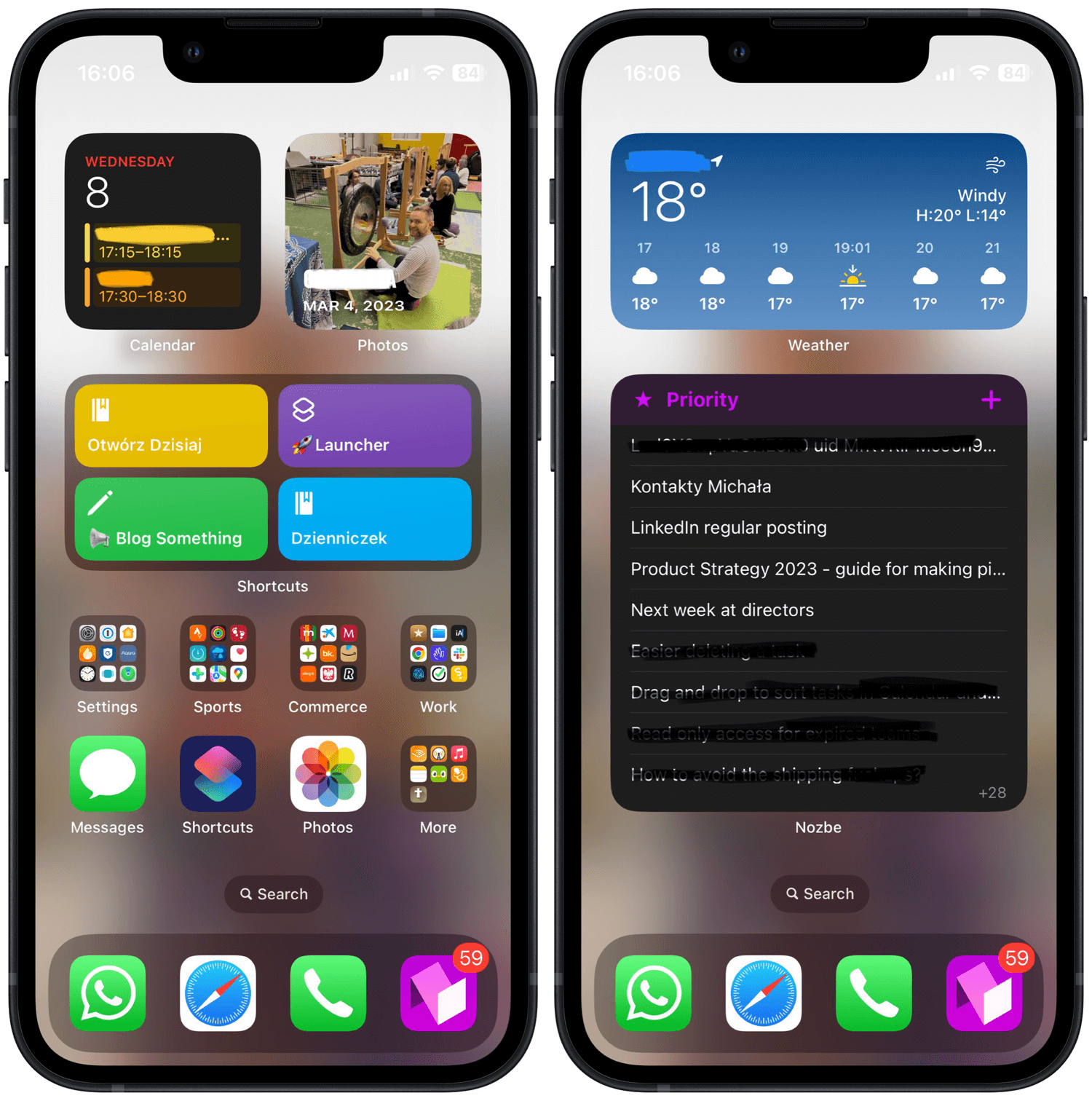 Monday, March 6, 2023
/mark/
Mark Struczewski - also known as "Mr Productivity" invited me to his podcast to discuss our productivity systems. It was a fun show, where we exchanged lots of cool ideas and where we could show the listeners how we can both be right wile differing on our approaches! More info ℹ️

Friday, March 3, 2023
/news-11/
It's a tradition that every year I post a review of the previous one and this year has been no different. What the last year was for me? A wind of change both personally and for my business: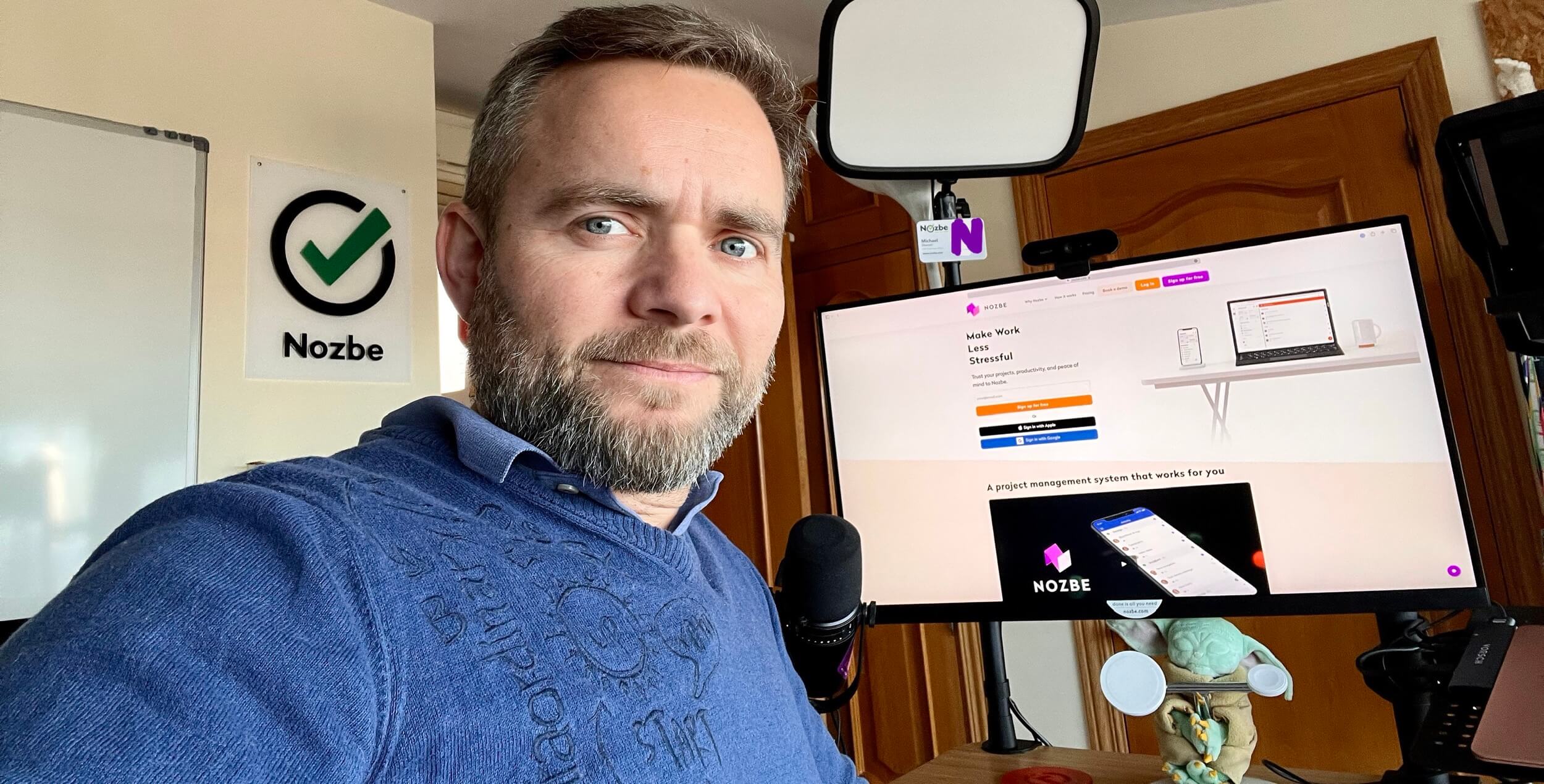 Thursday, March 2, 2023
/tweetbot/
Twitter used to be my favorite social network. My happy place. I know, there are trolls there and stuff, but the cool thing about Twitter was that I could choose to follow only a select number of people and using a brilliant Tweetbot app. I had a social network without an algorithmic timeline. Just good old chronological timeline. I could follow my favorite people (Below 100) and I could tweet to people who'd choose to follow me (16K+ as of the moment of this post). This all changed when Elon Musk bought Twitter, fired a bunch of people, brought back suspended trolls and later, without any warning cut off access to third-party apps like my beloved Tweetbot. Here's what I'm going to do moving forward: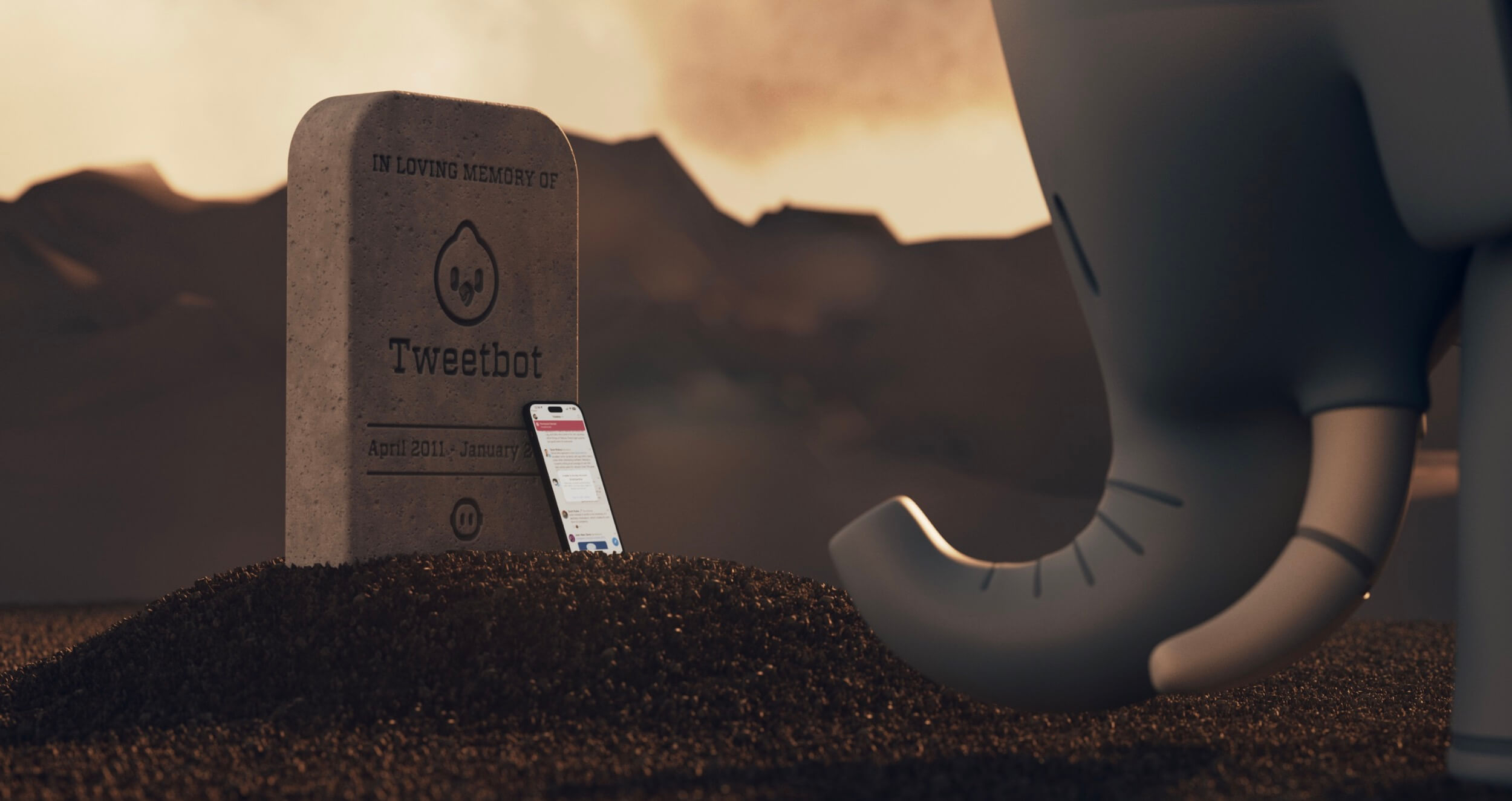 Wednesday, February 15, 2023
/2022/
This is my ninth yearly review and yesterday was the Valentine's Day which means I've never posted a review so late in a year. It's because this January has been particularly busy for me as you'll see. The year of 2022 in a nutshell was a big change for me - the business was going slower than in 2021 and in the end I had to make quite a few drastic changes that should bring hope for 2023. Here goes: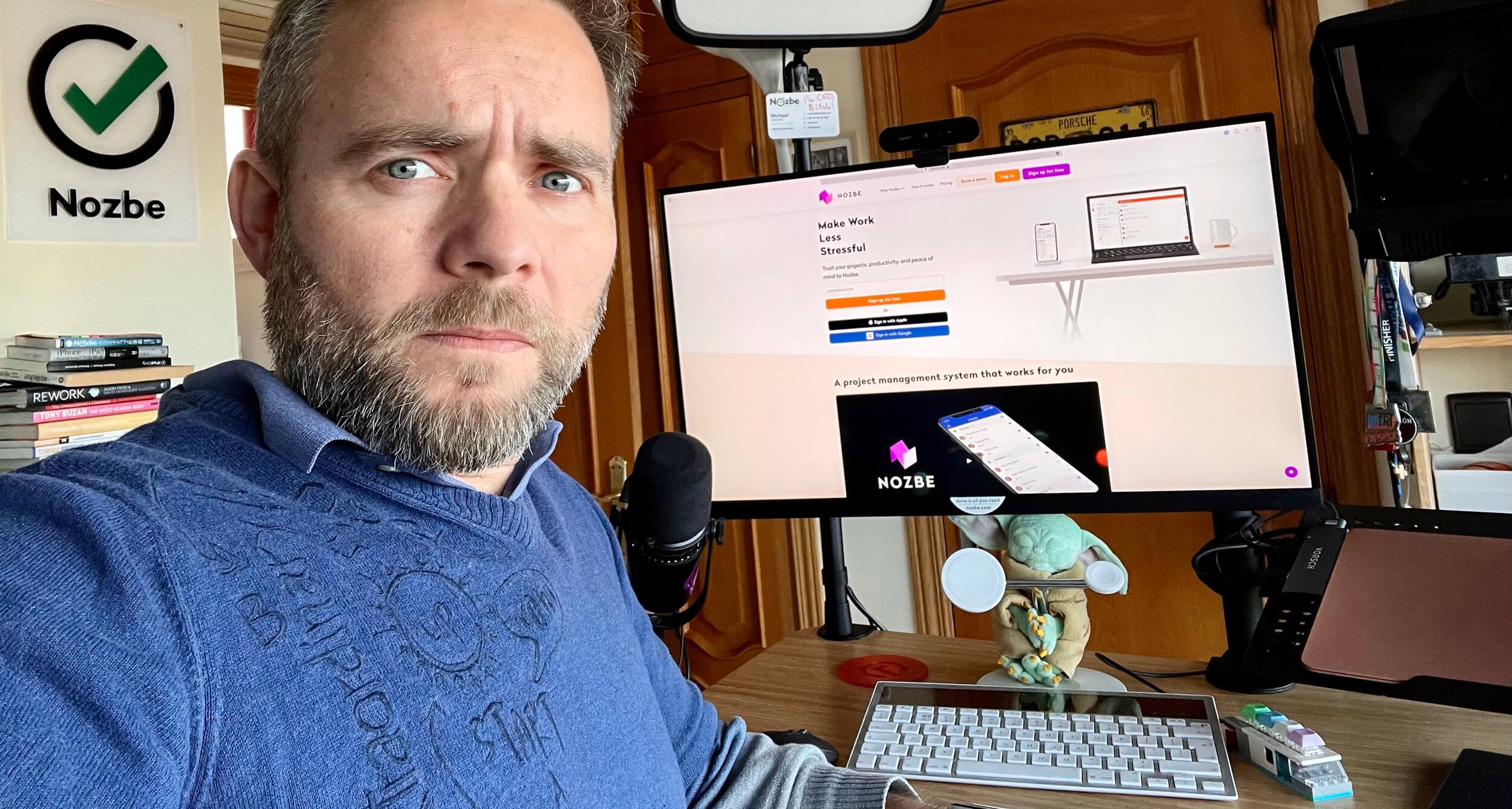 Monday, February 13, 2023
/mini13ultra/
Last year instead of upgrading from iPhone 13 Pro to 14 Pro, I "upgraded" to iPhone 13 Mini. I just loved the small form factor and the one-handed use of an iPhone. Today, after half a year I'm still happy with my choice and as Apple probably won't release any new Mini in the future, I might be tempted to keep this phone for a few more years to come. Crazy, right? However, using it every day what blows me away the most is how powerful this small phone really is, and in some aspects it even runs circles around the latest and the greatest Samsung smartphone - the Galaxy 23 Ultra! No kidding, read on: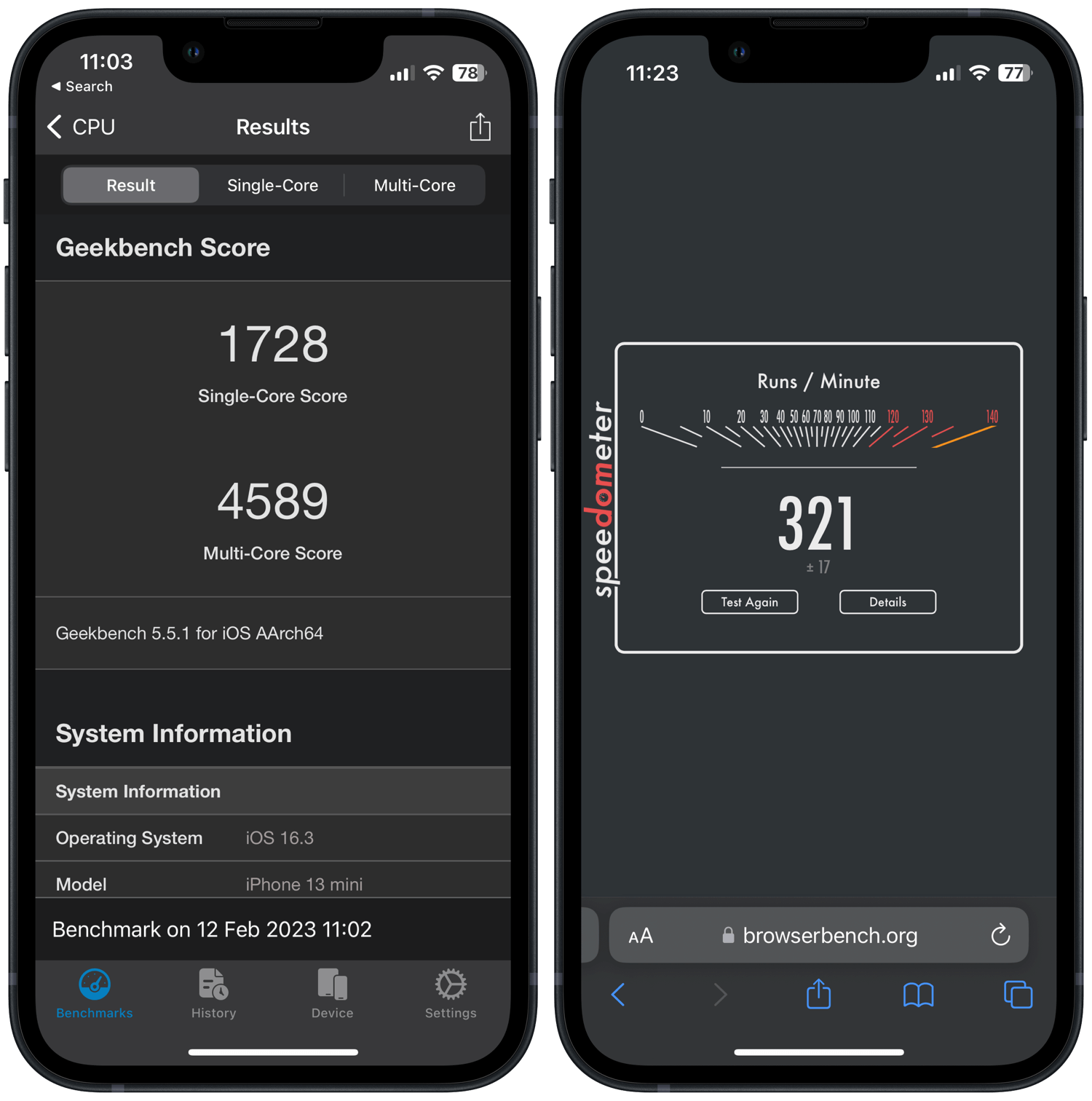 Thursday, February 2, 2023
/nozbe16video/
Yesterday I wrote about Nozbe's 16 anniversary and today I decided to record this on video, to really show you why I'm excited about our Nozbe mission and place in this world - and I hope you'll share that excitement with me, too:
Wednesday, February 1, 2023
/nozbe16/
Today marks the "sweet sixteen" birthday 🎂 of Nozbe - a to-do app that I launched on my own way back on February 1, 2007 from my small rented apartment in Warsaw, Poland.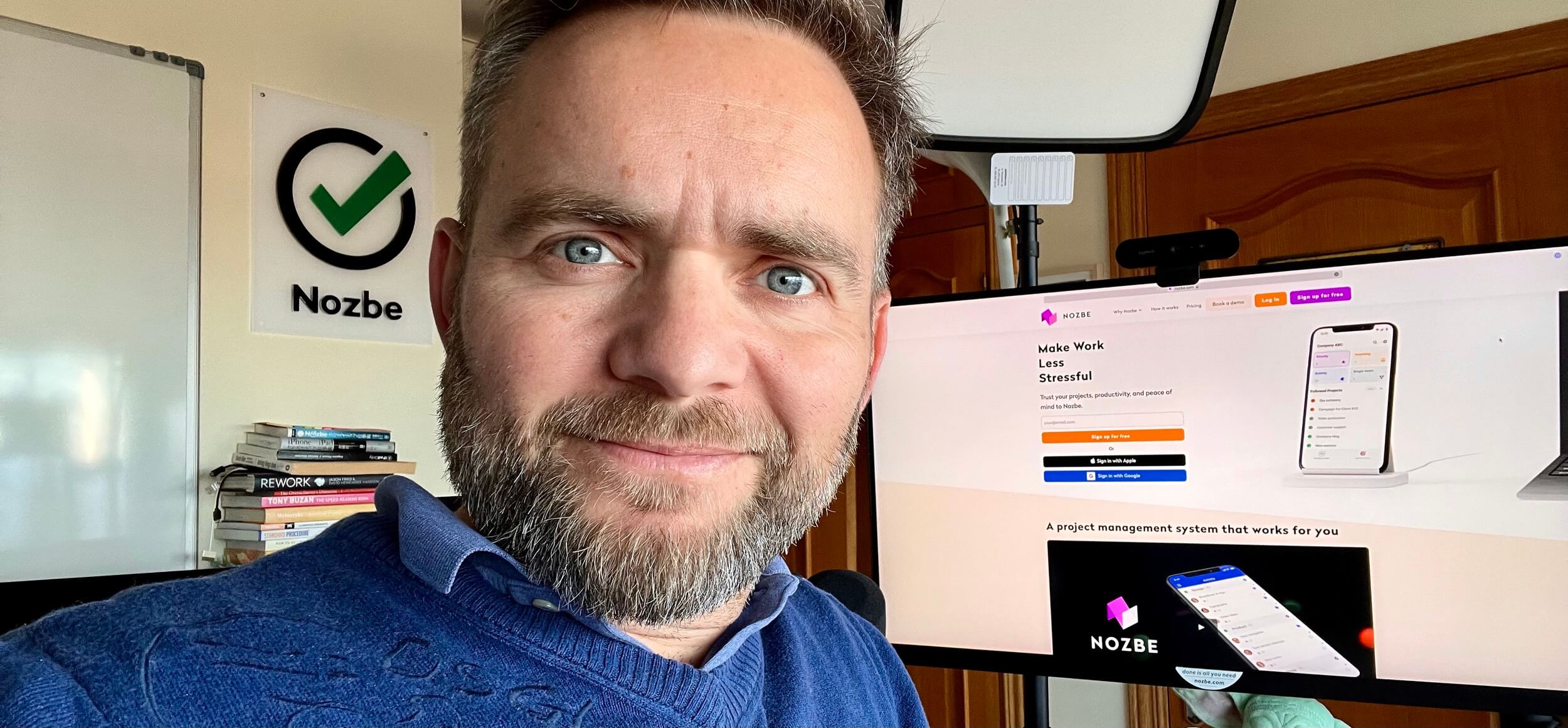 Monday, January 30, 2023
/battery/
Before we launched the brand new Nozbe I got myself an old 2016 iPhone SE to be able to test if our app is fast enough for this phone and designed well enough to fit this smallest screen on the iPhone. After a few years as I upgraded my iPhones, I put this old vintage one on the wall of my home office and kept it there. Now that my eldest daughter needed her first phone, I decided to give her this one for starters. However, this iPhone's battery was really bad. So I did some research and decided to buy a new battery on Amazon for around $20 and change the battery myself. What could possibly go wrong?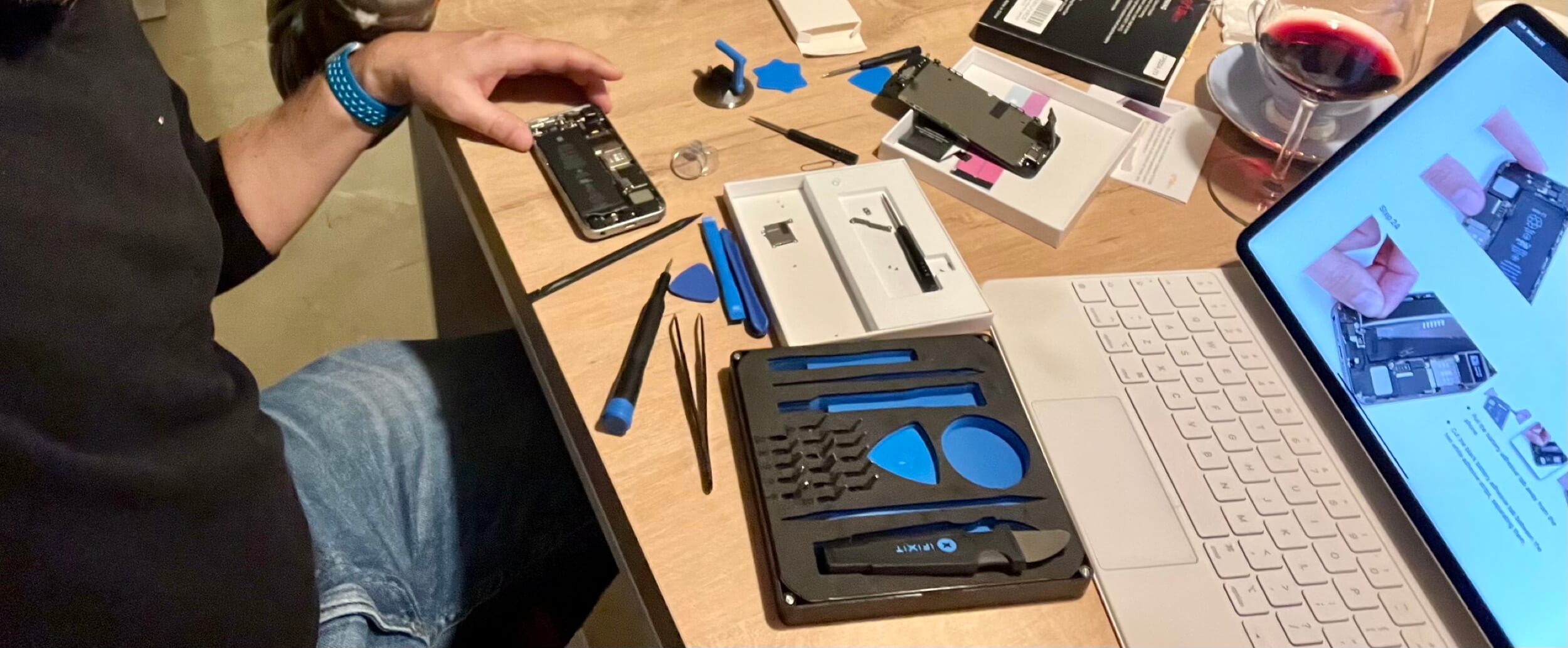 Wednesday, January 18, 2023
/sivers/
I'm a big fan of Derek Sivers and his writing. I had a pleasure of interviewing him for the Productive! Magazine #30 and we've stayed in touch via email since then. I re-designed my blog inspired by him and just like him I maintain a "now" page. This December when I got an email from him about a sale of a bundle of all 4 of his books, I decided to take him up on his offer and bought two sets of his books - one for me and one for one of my best friends - Steve. Today I gave Steve the books and I wrote 4 separate dedications on each of them: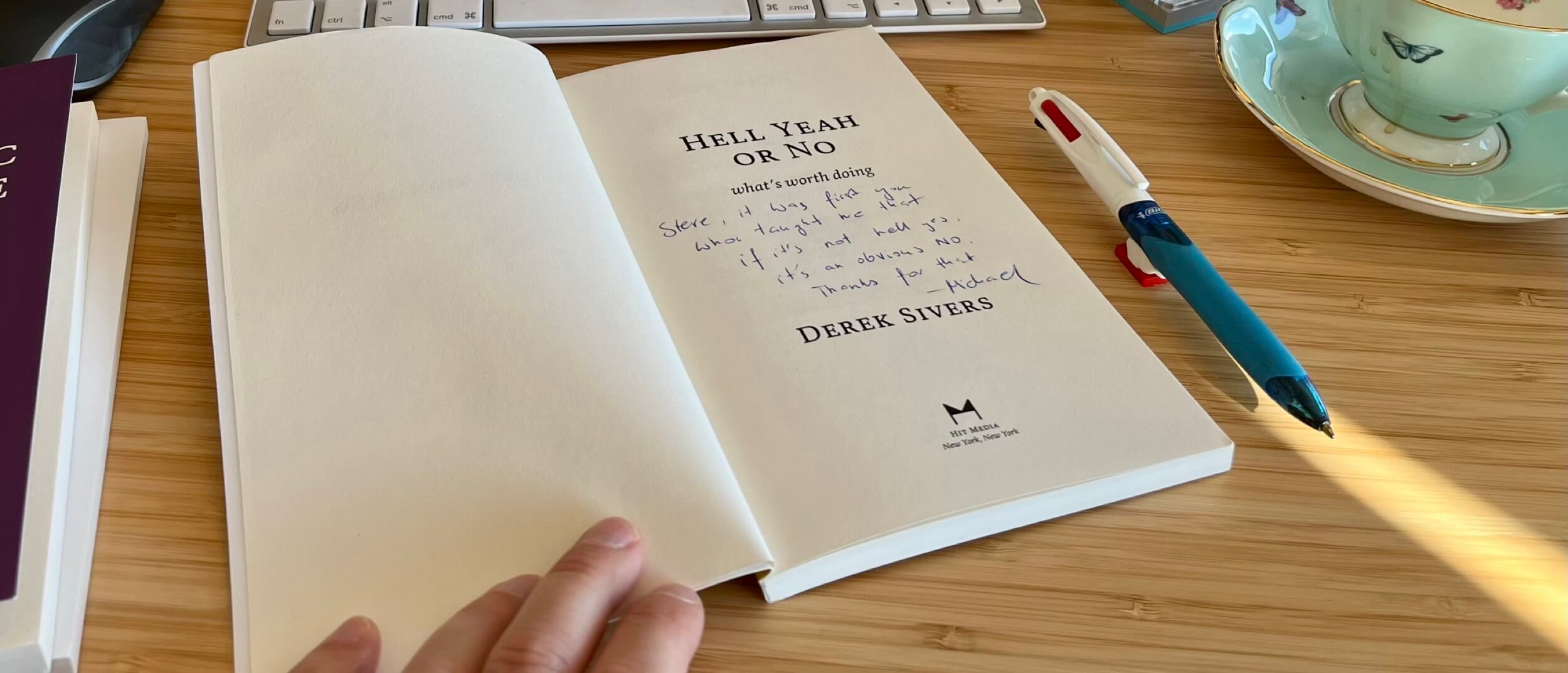 Monday, January 16, 2023
/ipadmac/
Recently I wrote about my new 2023 home office setup where the key part of it is the M1 MacBook Air. Some people reading that article got a wrong impression that I'm no longer #iPadOnly. They thought I ditched my beloved 13" iPad Pro. That's not true. Quite the contrary, the iPad is still my main computer. In fact, I'm writing these words on my iPad. I'm doing most of my creative work on the iPad. But… the M1 MacBook Air is an important back-stage/secondary computer and that's why I need it in my home office: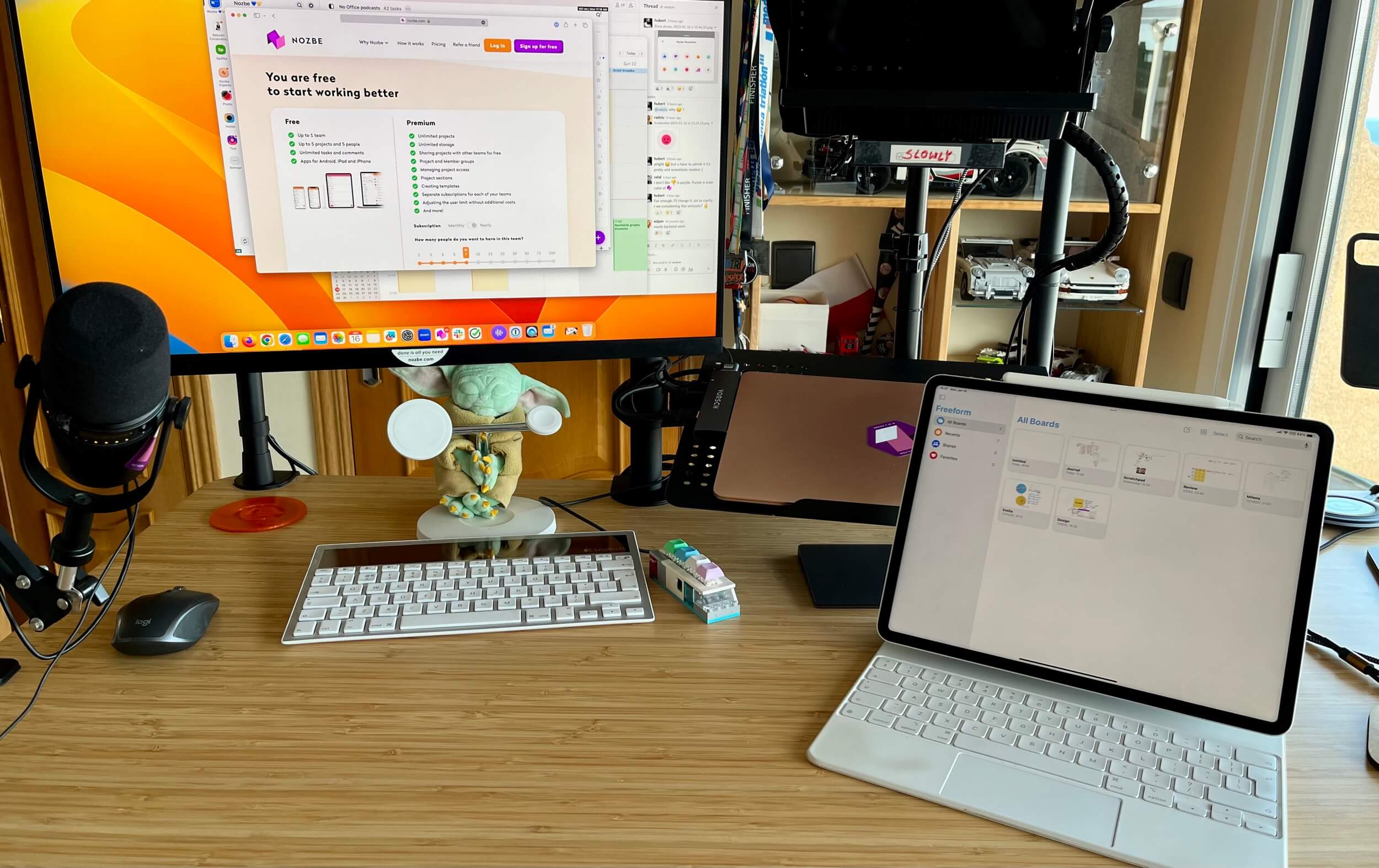 Tuesday, December 27, 2022
/office23/
Time for my annual home office update as it's different from the one set up for 2022 when I configured a streaming kit. I thought that setup was going to stay for years to come. I even recorded a short video and a long video walkthrough about it. Well, this all changed when my iMac 5K became too old to get MacOS updates and I had to swap it for an M1 MacBook Air earlier this year. Going back to the laptop and external screen setup in my home office was something I haven't done since 2012 with a MacBook Air connected to a Thunderbolt Display. Here's my new 2023 setup, which I have been testing for the last few months and so far has been working pretty well for me: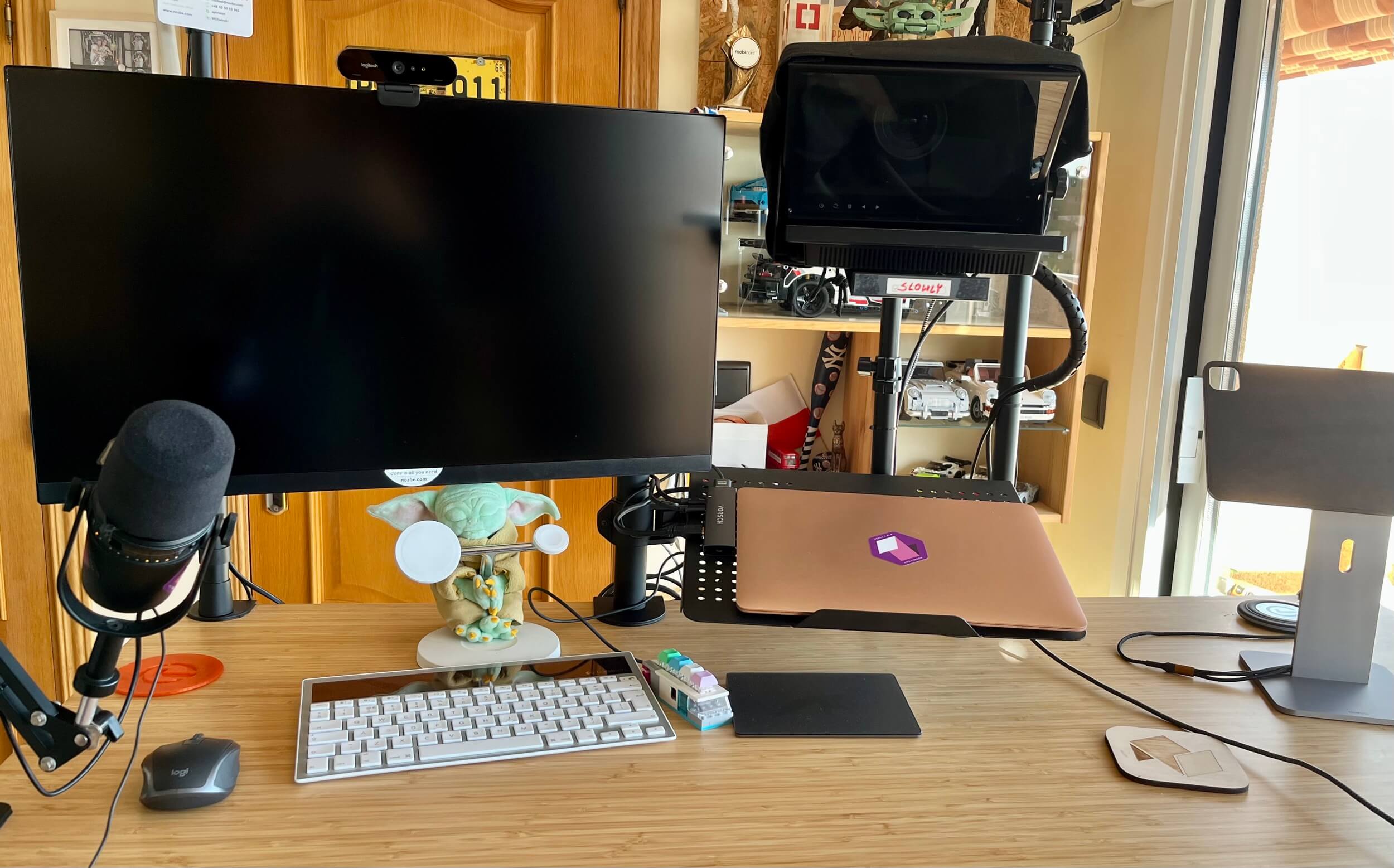 Thursday, December 15, 2022
/llc/
As today is December 15, it would actually be 19th birthday of my entrepreneurship. Back in 2003 on this day I formally started my company called initially apivision.com as a web and Internet Marketing consultancy. Later as I launched Nozbe in 2007, I changed the company name to reflect that. However, there is no celebration today. My email, which I sent to all of Nozbe users earlier this week explains that my company has transitioned from sole proprietorship to a limited liability company. I also touched on our #NoOffice culture, why I believe it was this change was badly-needed as the company grew and why I procrastinated on it. I hope you'll find it interesting: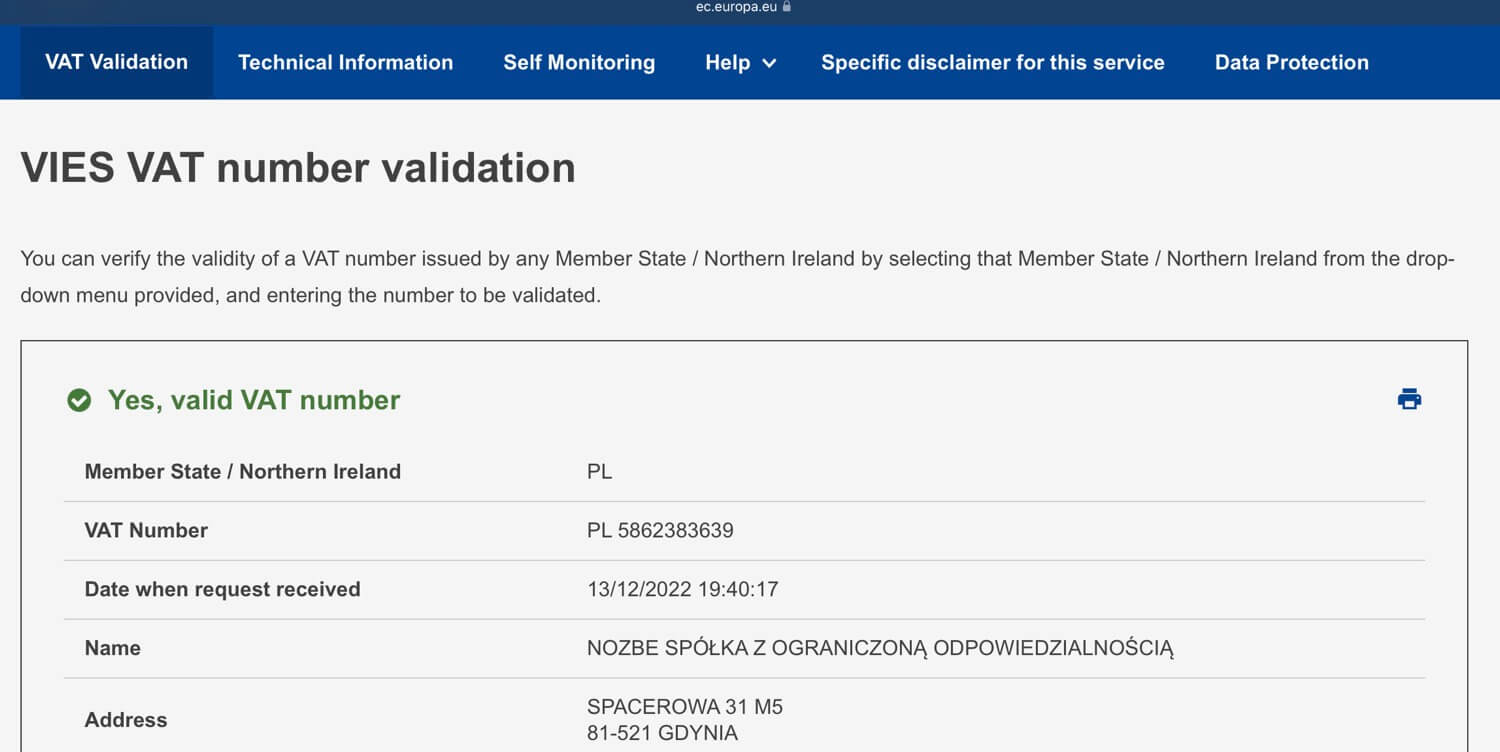 Wednesday, December 14, 2022
/keycard/
Recently I mentioned on this blog a cup holder effect, which is this situation that one small thing can ruin the whole experience for you. This one is similar, but from a business perspective. I call a keycard moment a glitch in your business, that causes a disproportionate harm to all of your other efforts. You might be doing everything well and your customers are happy, until they stumble upon a malfunctioning keycard which destroys that experience which you so carefully built. And the worst part is that you might not notice it, because it's just a keycard. Let me explain: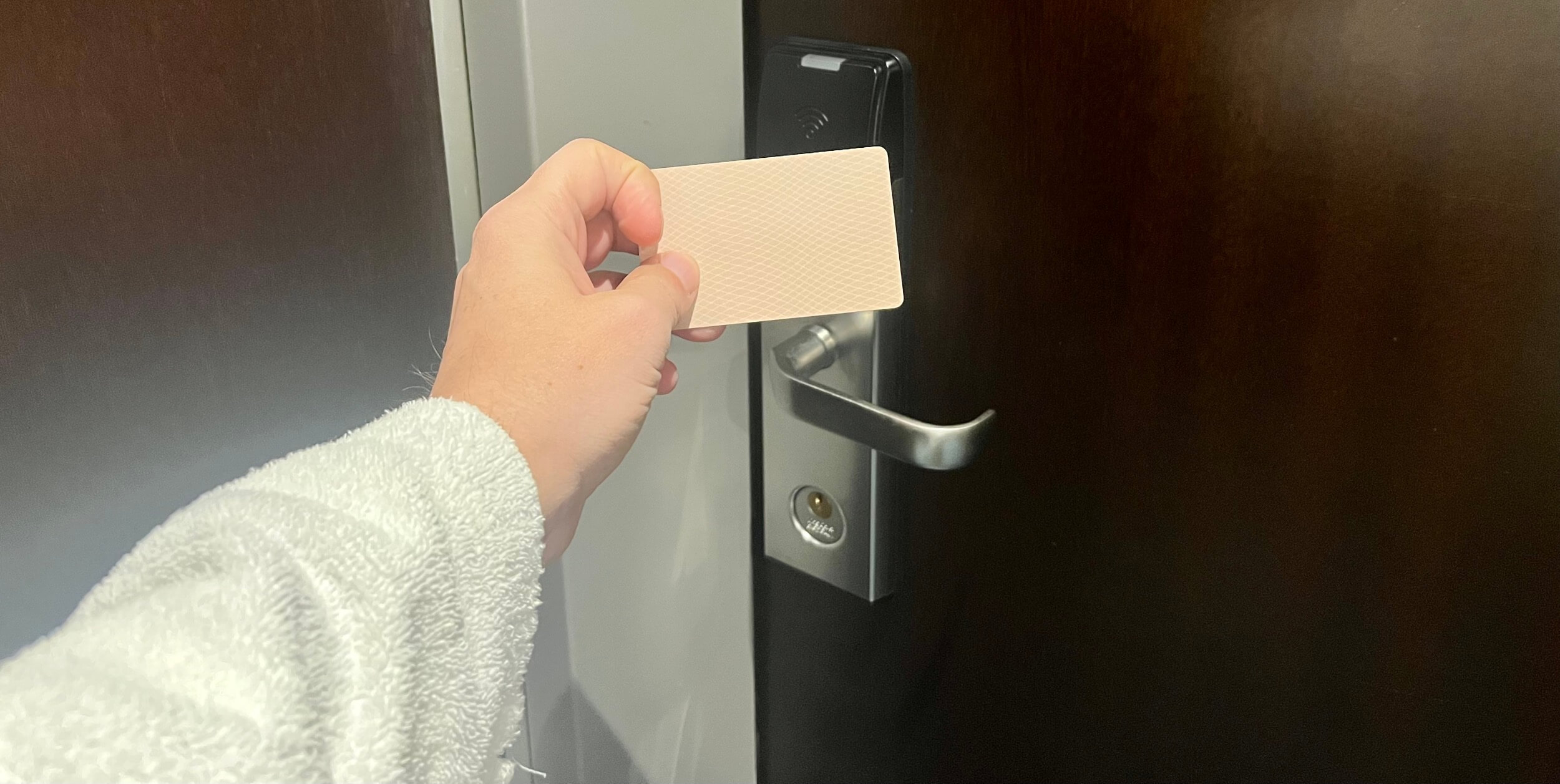 Hi, I'm Michael Sliwinski, the host of this site. Enjoying my writing? Make sure to give Nozbe a try - my app reflects what I stand for and what I write on this site - and it will make you more productive!
Nozbe is FREE and if you sign up by clicking on the banner below, you'll get a bonus of $15!