I've been helping teams and their leaders do great things by working in a truly modern way since 2007. I work from home, I don't email my team and I don't work on Fridays!
My projects: ✅Nozbe to-do app for teams and 📖#NoOffice book
Side projects: 🖋Journal, 🎲Dice, ▶️YouTube watcher and 🇺🇦FCKPTN
Latest blog posts from me:
Thursday, November 24, 2022
/thankful/
Today is Thanksgiving in America and even though I'm located on the other side of the pond, I really like this day and I'm truly thankful for my American friends and for their influence on my life. However in this short post I'd like to convince you to practice thankfulness and gratitude every day, ideally as you fill up your daily journal: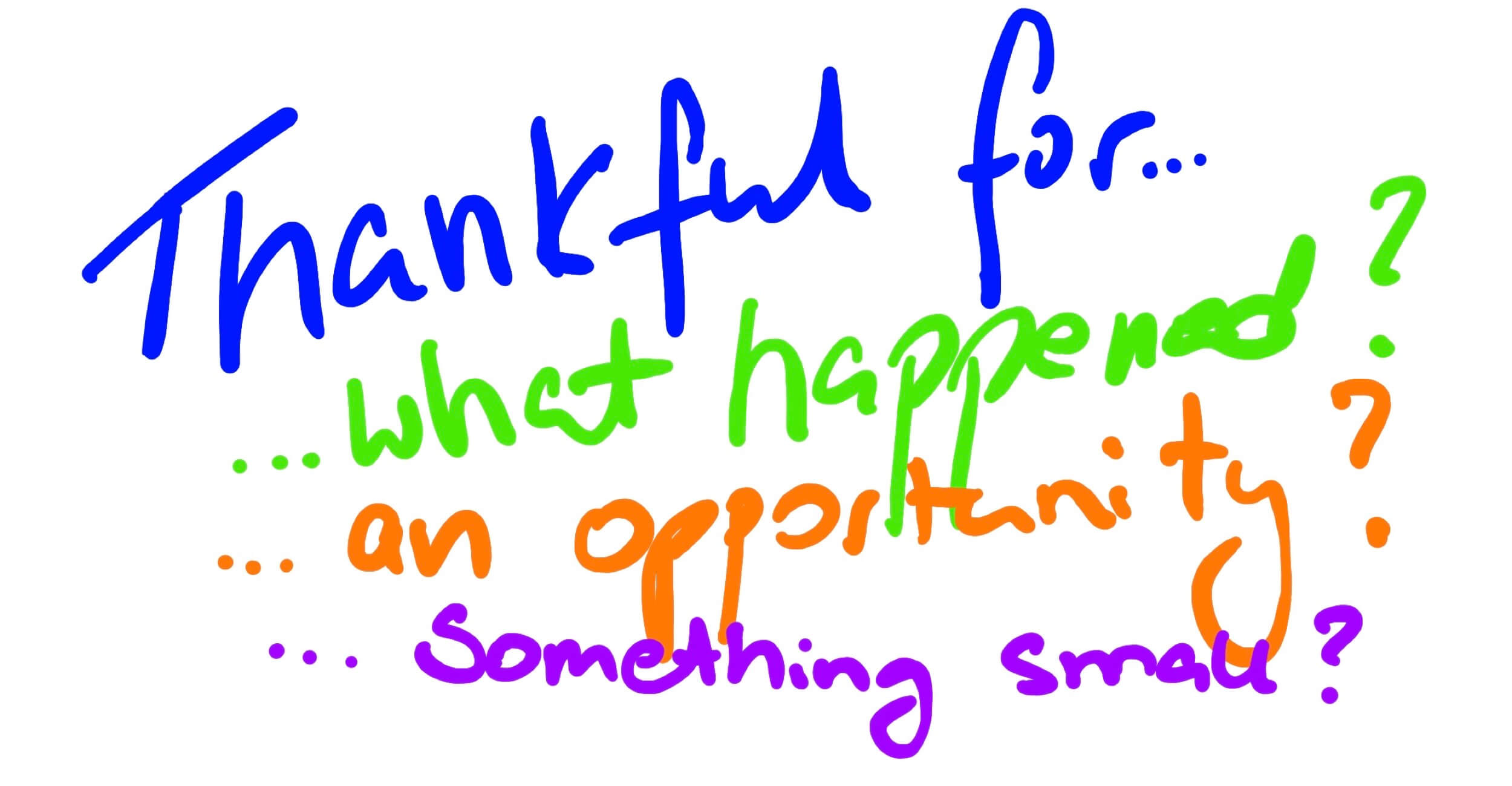 Wednesday, November 23, 2022
/avatar/
About two years ago, I decided to stop posting regularly on Facebook and Instagram and I announced it with a very dark avatar which I later uploaded to all my social media profiles. Recently as I started posting more regularly both here on this blog as well as on my LinkedIn page, I decided to update the avatar and go for my favorite color - blue, I hope you like it: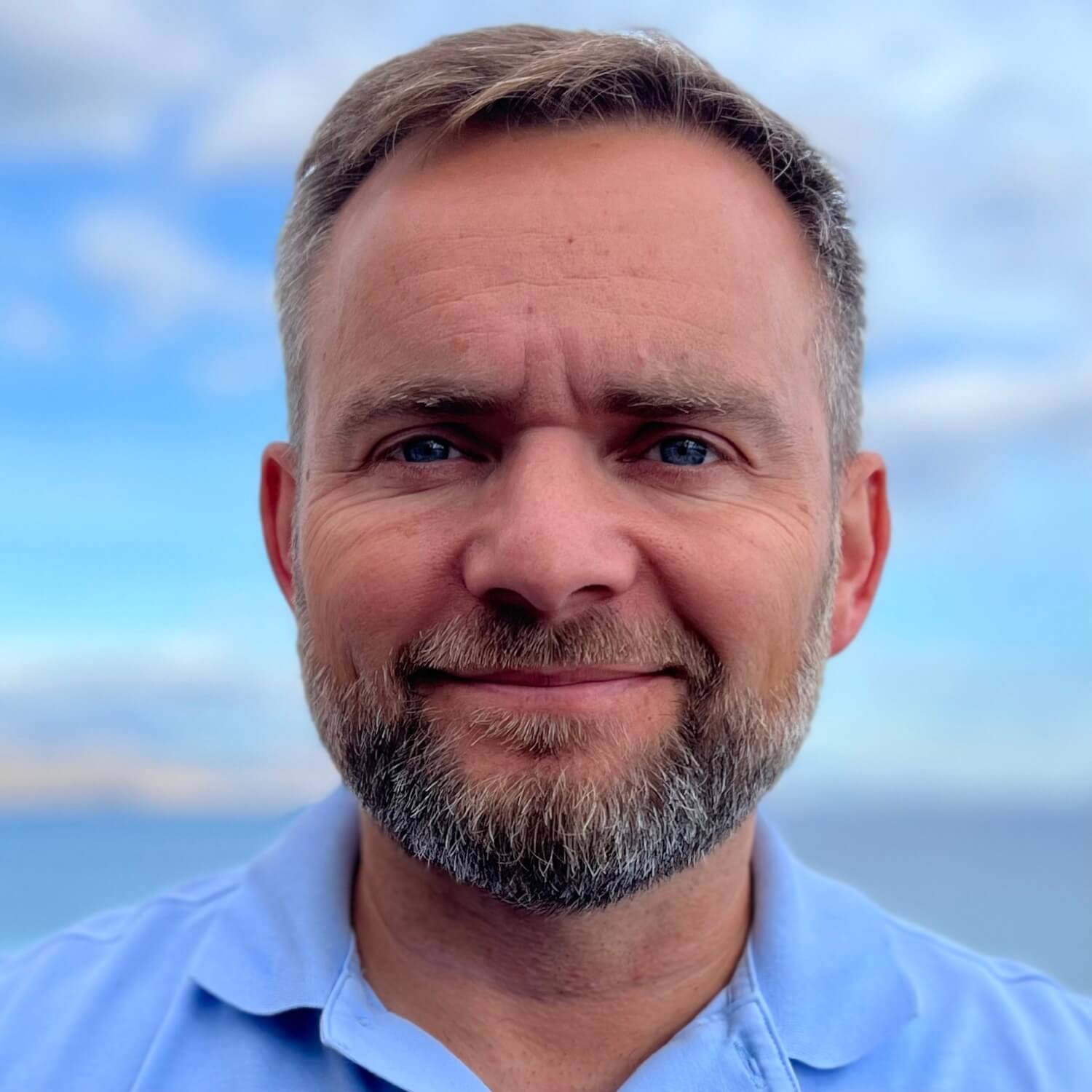 Tuesday, November 22, 2022
/qatar/
Today I was in a bar with friends watching a FIFA World Cup football game of my home country of Poland against Mexico. We tied as Robert Lewandowski screwed up a penalty. Anyway, watching this event is a bitter-sweet experience as I read that the small, authoritarian country of Qatar got it only through bribes and manipulation of high-profile Fifa officials. And it goes downhill from there: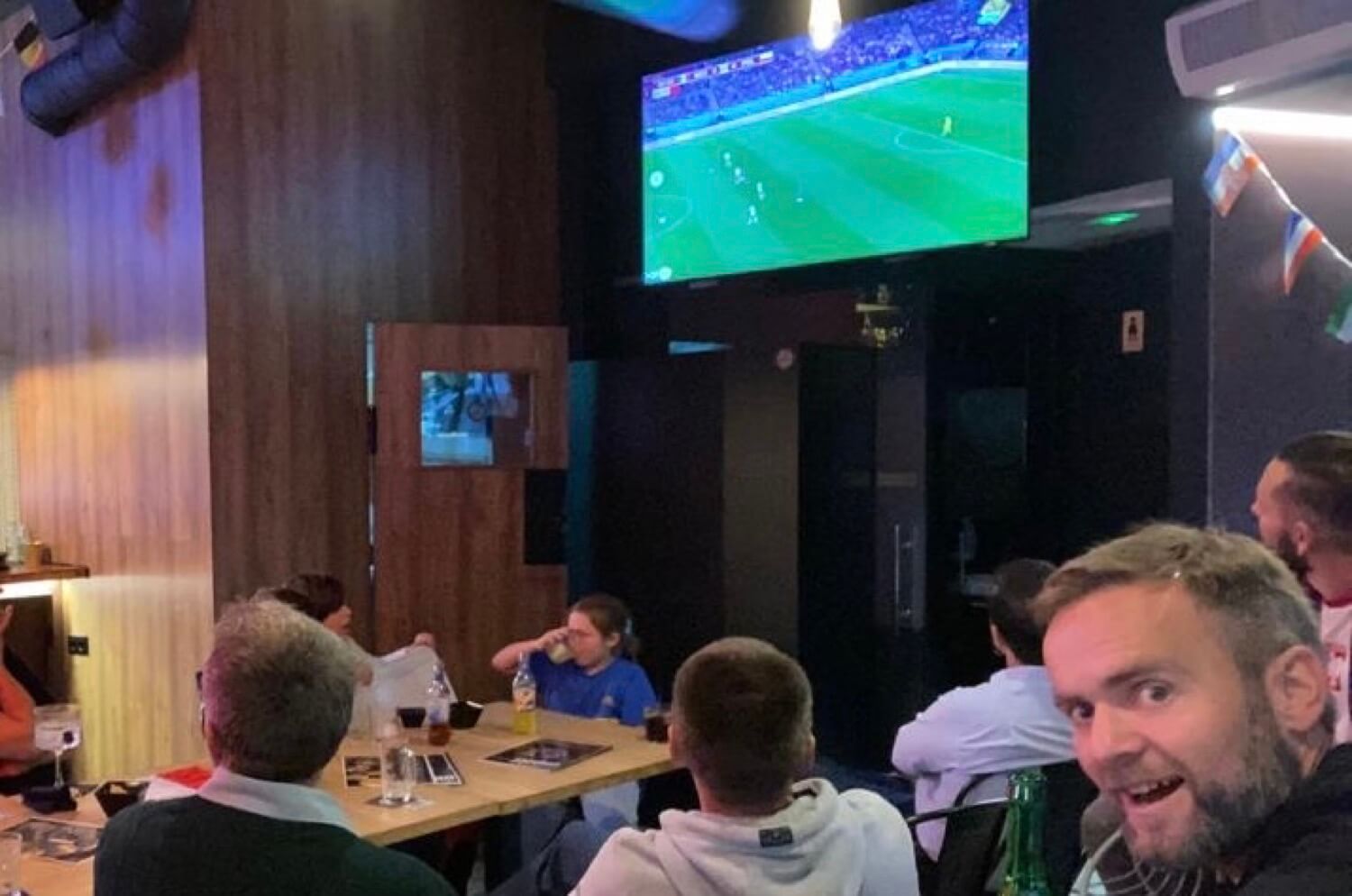 Monday, November 21, 2022
/office-walkthrough/
After I've published a teaser of my new home office as well as it's details like the iPad Corner, virtual meeting setup and detailed photos - it's time for a full video walkthrough:
Friday, November 18, 2022
/work/
Today is Friday so it's time for my weekly review and personal development time. I spent it watching some videos from SaaStr YouTube Channel and I found a video by Jason Cohen, the founder of WP Engine where he talked about his journey to $100M. The last part of the video was particularly interesting as he talked about how to find out if you and everyone on your team are working on the right thing. It's the intersection of JOY, SKILL and NEED of the company and it looks like this: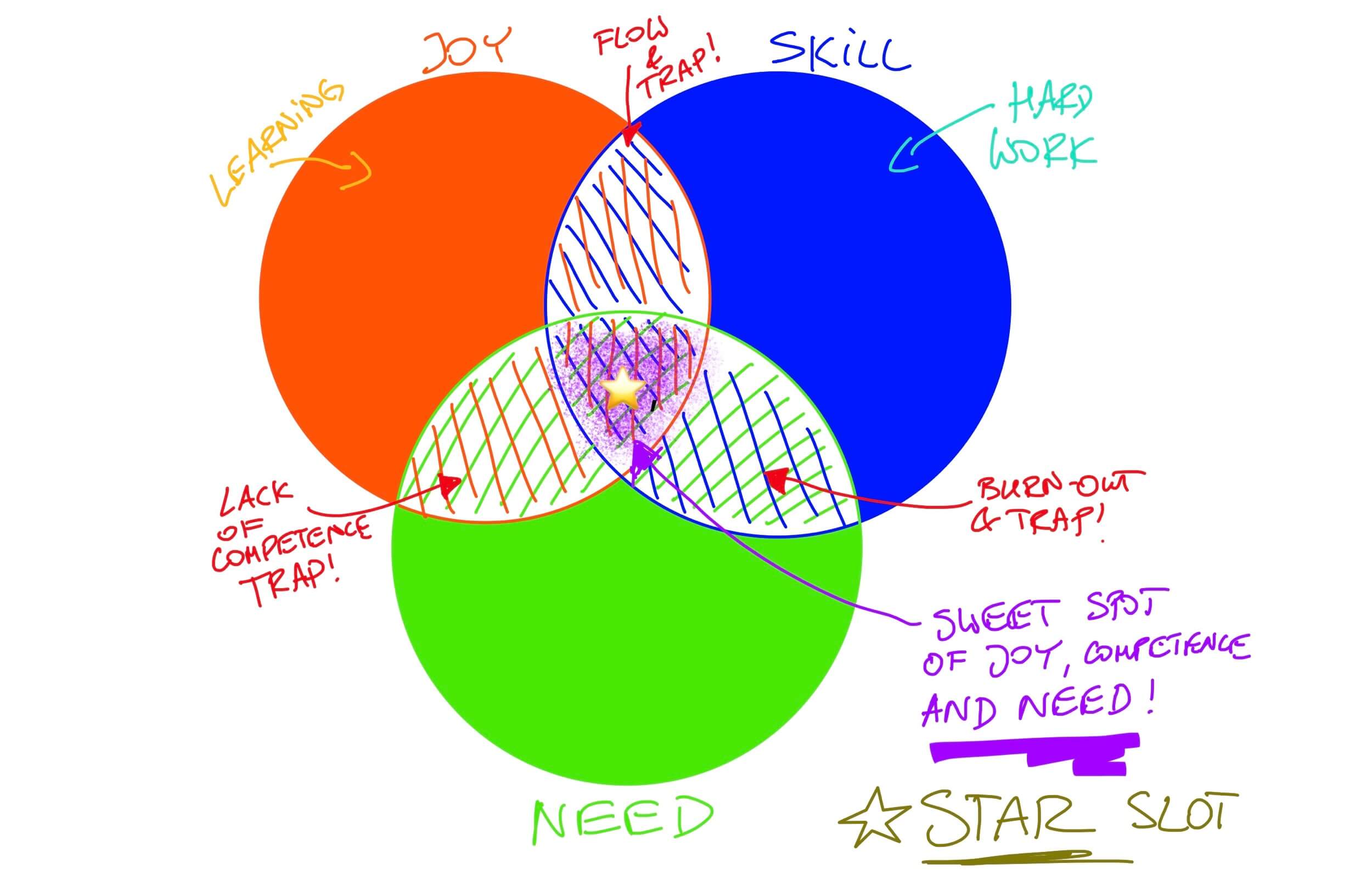 Thursday, November 17, 2022
/elon/
Before the Elon Musk took over Twitter I held him in pretty high esteem. After all he's the guy who re-invented car with Tesla and made all the carmakers change the way they operate and forced them to go electric! He's also the guy who, with SpaceX, made rockets 🚀 go to space and back, and then again! However, now his true colors are shining through as I can see how in less than a month he destroyed a social media company I really like - Twitter - and now I don't look up to Elon anymore. What he's doing is really bad! Below are my thoughts (and below that a video by my buddy Rene Ritchie):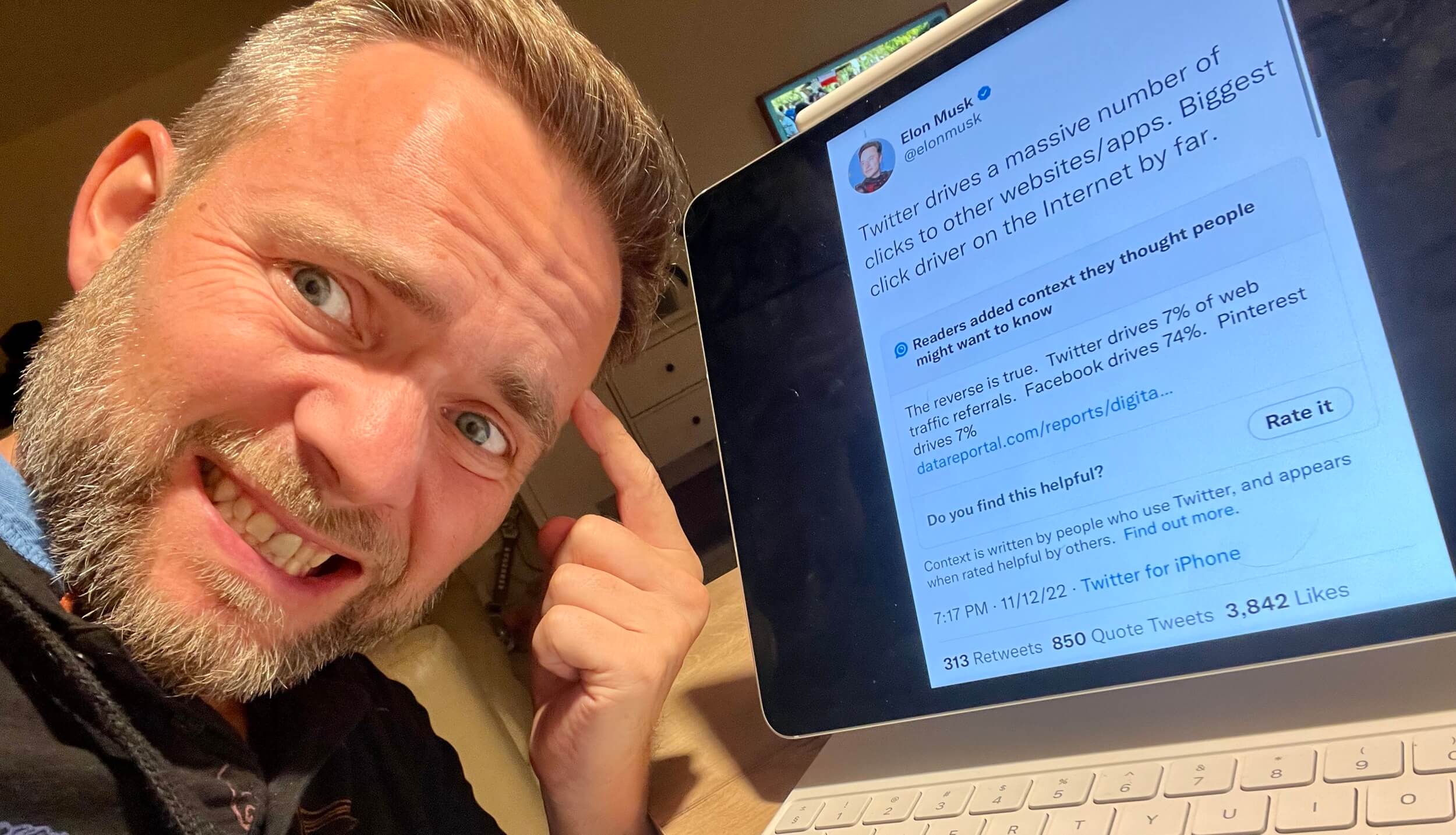 Wednesday, November 16, 2022
/office-things/
A few months back I recorded this video short for our Nozbe YouTube Channel but I never published it until today - and apart from being lots of fun, I think this video of 10 things I recommend you get for your home office is very informative - so just get these things:
Tuesday, November 15, 2022
/cup-holder/
You are planning a special experience. Your expectations are high up. It's going to be awesome. And then one minor thing doesn't go according to plan. It's a small issue, yet it slowly but surely impacts your perception of the entire experience. You switch from glass-full to glass-empty thinking. Now everything is wrong. It's all bad. Ruined. Even when objectively it really isn't. Me and my wife call it a "missing cup holder bias". In this article I'm going to explain to you why we call it this way, how its negativity spreads and how to snap out of it!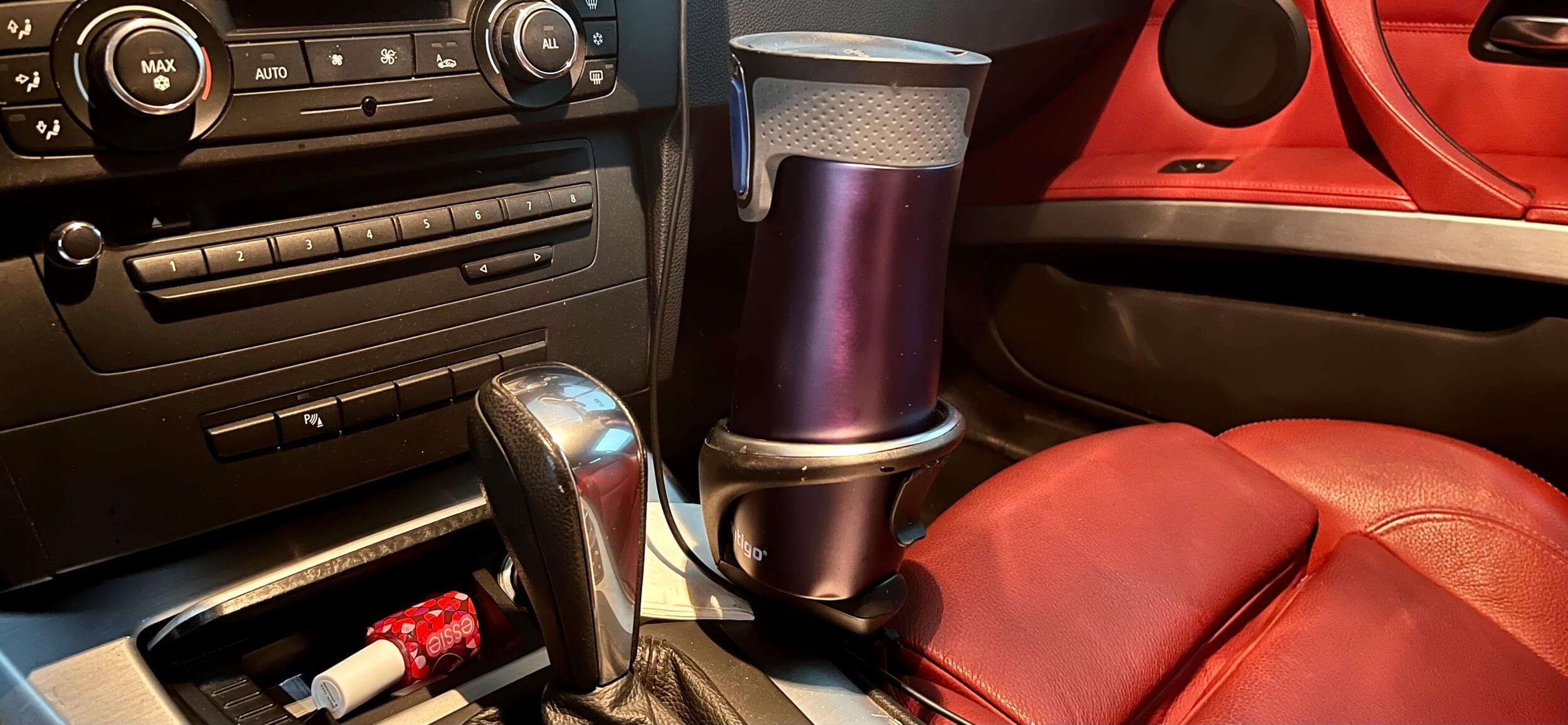 Friday, November 11, 2022
/gt3/
A few years ago I got myself a glorious Porsche 911 GT3 RS Lego set for Christmas and I posted about it on my Instagram but never here on my blog. I'm a huge Lego fan and building physical objects out of these bricks is my way of doing something creative without looking at an iPad screen and relaxes me after a whole day of working on Nozbe. And gives me a chance to reconnect with friends. Here's how I built my dream Porsche 911 GT3 RS out of Lego bricks back during the 2016/2017 Christmas season: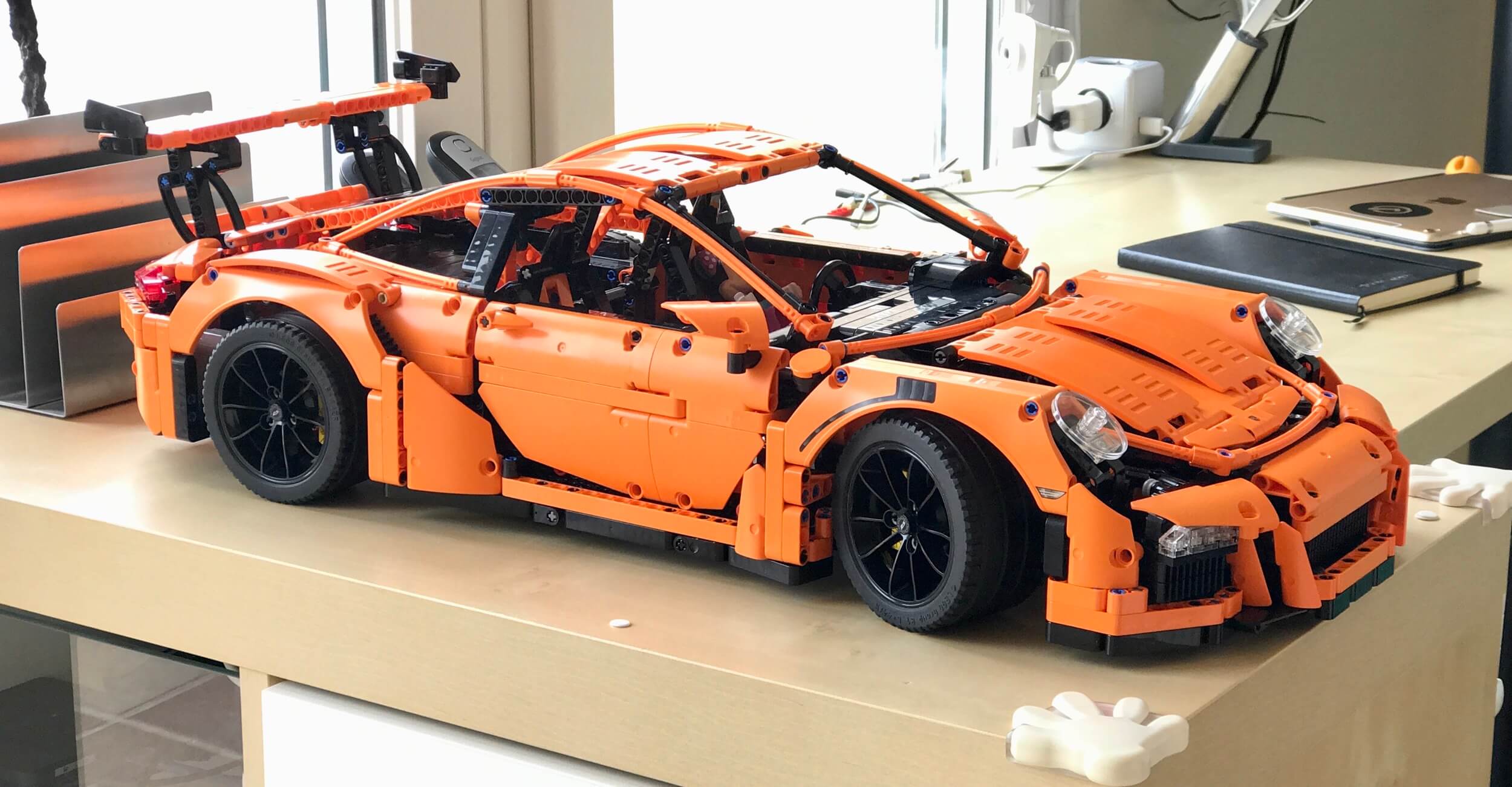 Thursday, November 10, 2022
/apple-hybrid/
I recently watched an interview (embedded below) with key Apple execs - Craig Federighi and Greg Jozwiak - done by the Wall Street Journal and the part that really interested me was their stance on #NoOffice work. Well, it hasn't changed much since I wrote about it a few months back (the action starts at 23 min 45 sec in):
Wednesday, November 9, 2022
/nozbevlog-6/
In this episode of Nozbe product vlog we talk about small but very important improvements in how our product works. The comments - the basis of task-based communication - get lots of love - better handling of attachments and finally my beloved markdown formatting. Check it out!
Tuesday, November 8, 2022
/vote/
Today are America's Midterm elections which motivates me to write about the importance of going to vote. Of doing your civic, democratic duty. Make sure you're registered to vote. And then go and vote. While voting, remember about one aspect of democracy that nobody talks about - democracy is not the rule of the majority. Not at all. It's the rule of the vocal minority when the good people do nothing and don't vote. Here's why: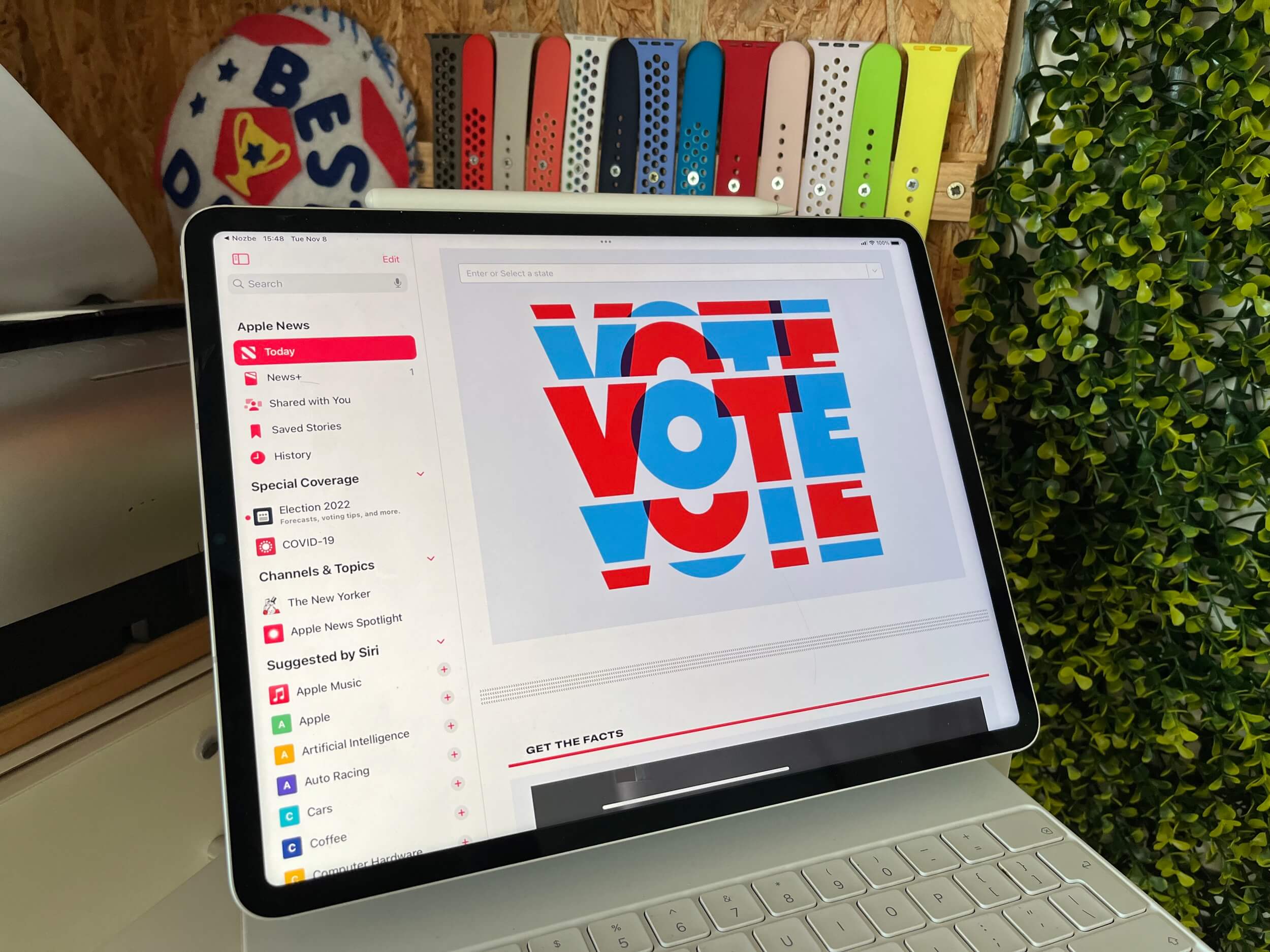 Monday, November 7, 2022
/carplay/
Last week I was on short holidays with my family and I rented a car. They upgraded me to a BMW 3 series combi (wagon) which was perfect for my family's needs. This was a new car and I haven't driven the newest BMWs lately so I was kind of concerned if I'll get around to understand their infotainment system. Luckily all I had to figure out was how to connect my iPhone Mini with Bluetooth to the system and I was set, as the car was equipped with wireless CarPlay. Here's why it was brilliant: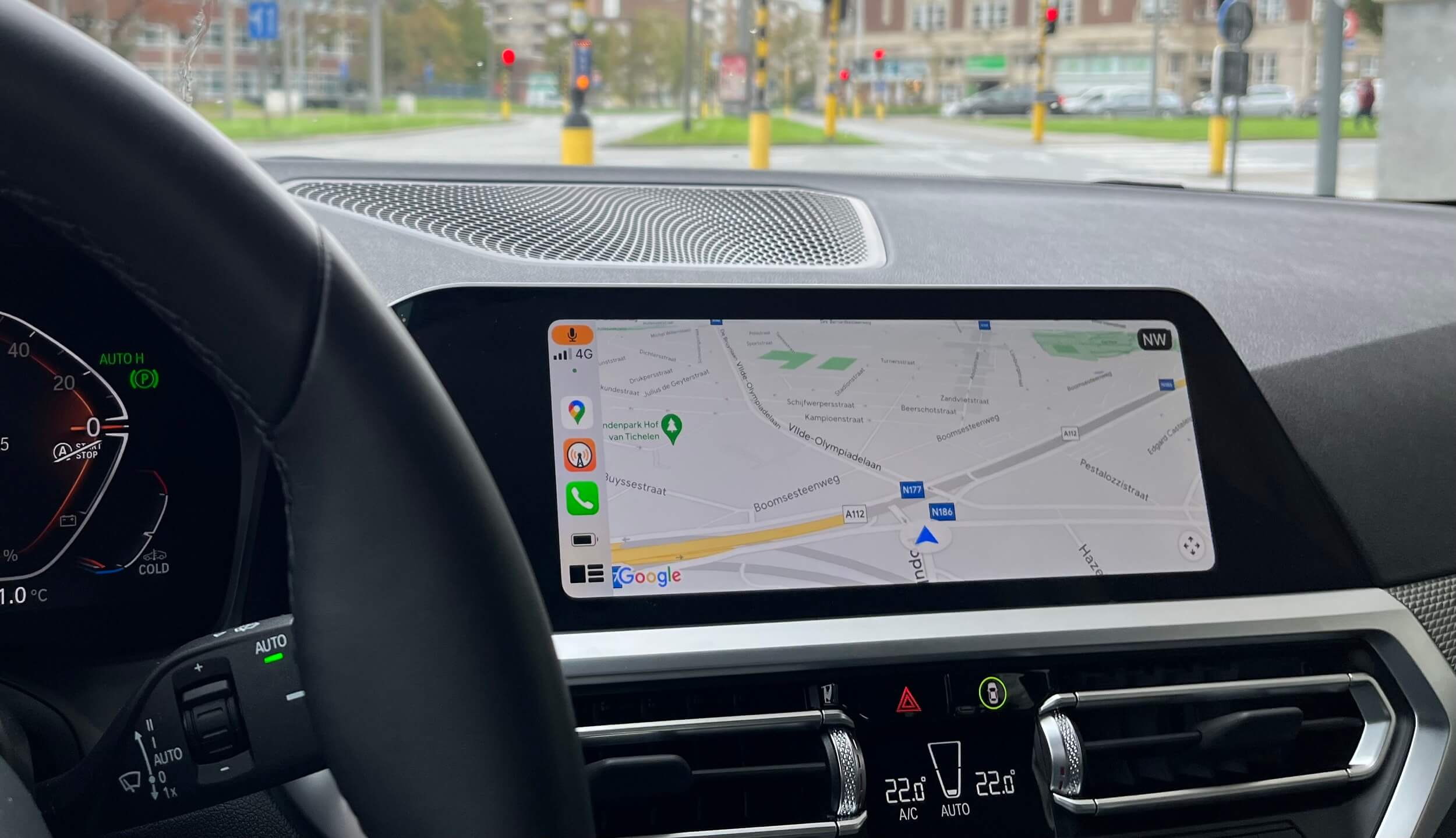 Friday, November 4, 2022
/friday/
Seriously. Just STOP 🛑. Work on day-to-day stuff from Monday to Thursday and on Friday make it a #MightyFriday (formerly known as TGIF). You need this Friday as a space to think, plan, review and focus on yourself. Your own personal development. Just follow these 3 steps: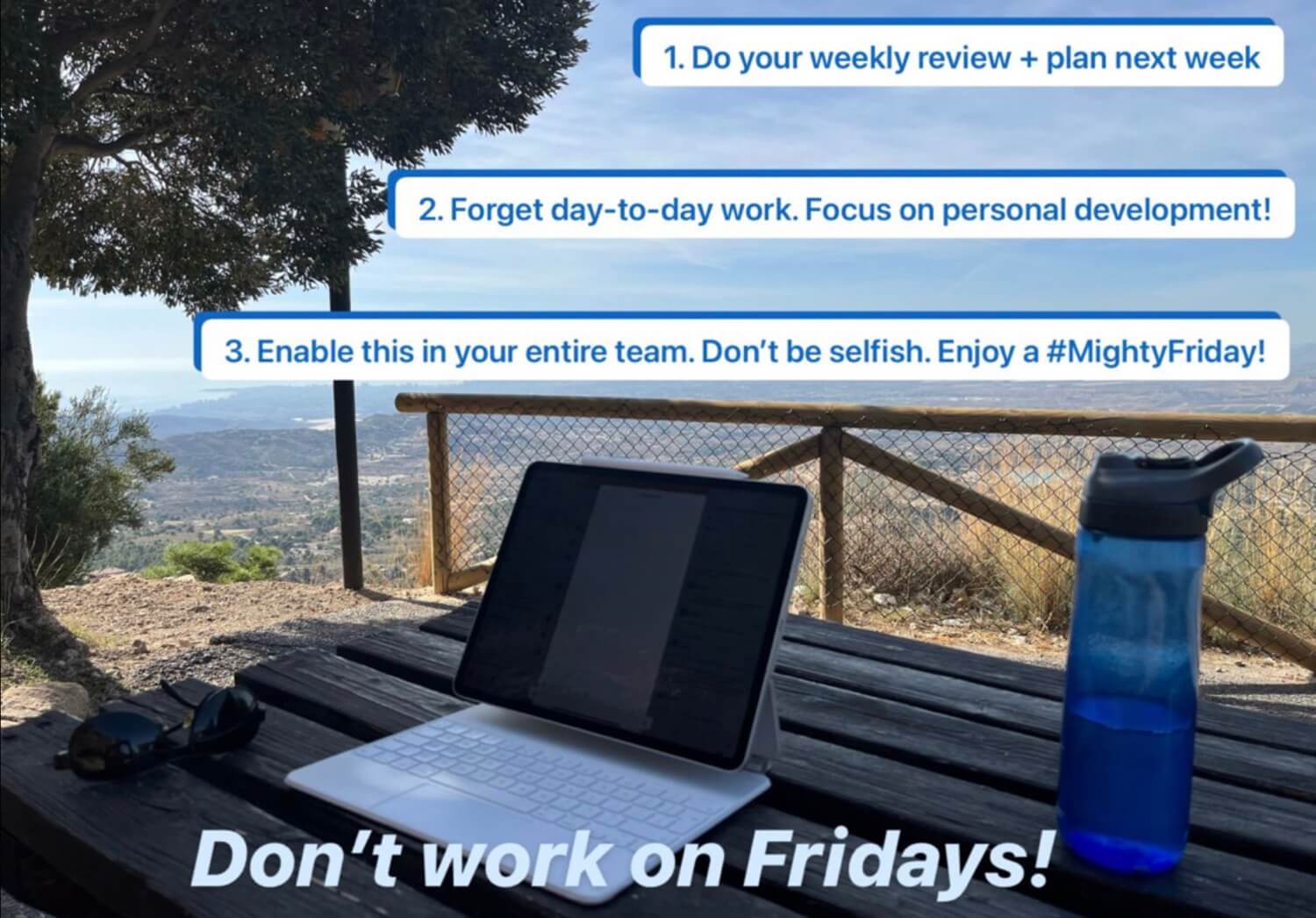 Friday, October 28, 2022
/escorting/
The day has come. Twitter is now being owned by it's most prominent shitposter - Elon Musk. He sealed the deal yesterday and as per reports, he fired Twittter's top executives. OK, I get it, he wants to make changes. However, what's with all this escorting executives by security stunt? Why do that? For show? To humiliate someone? Aren't we supposed to treat people we work with as adults? It's not like these people were criminals. Up until yesterday they were running the thing!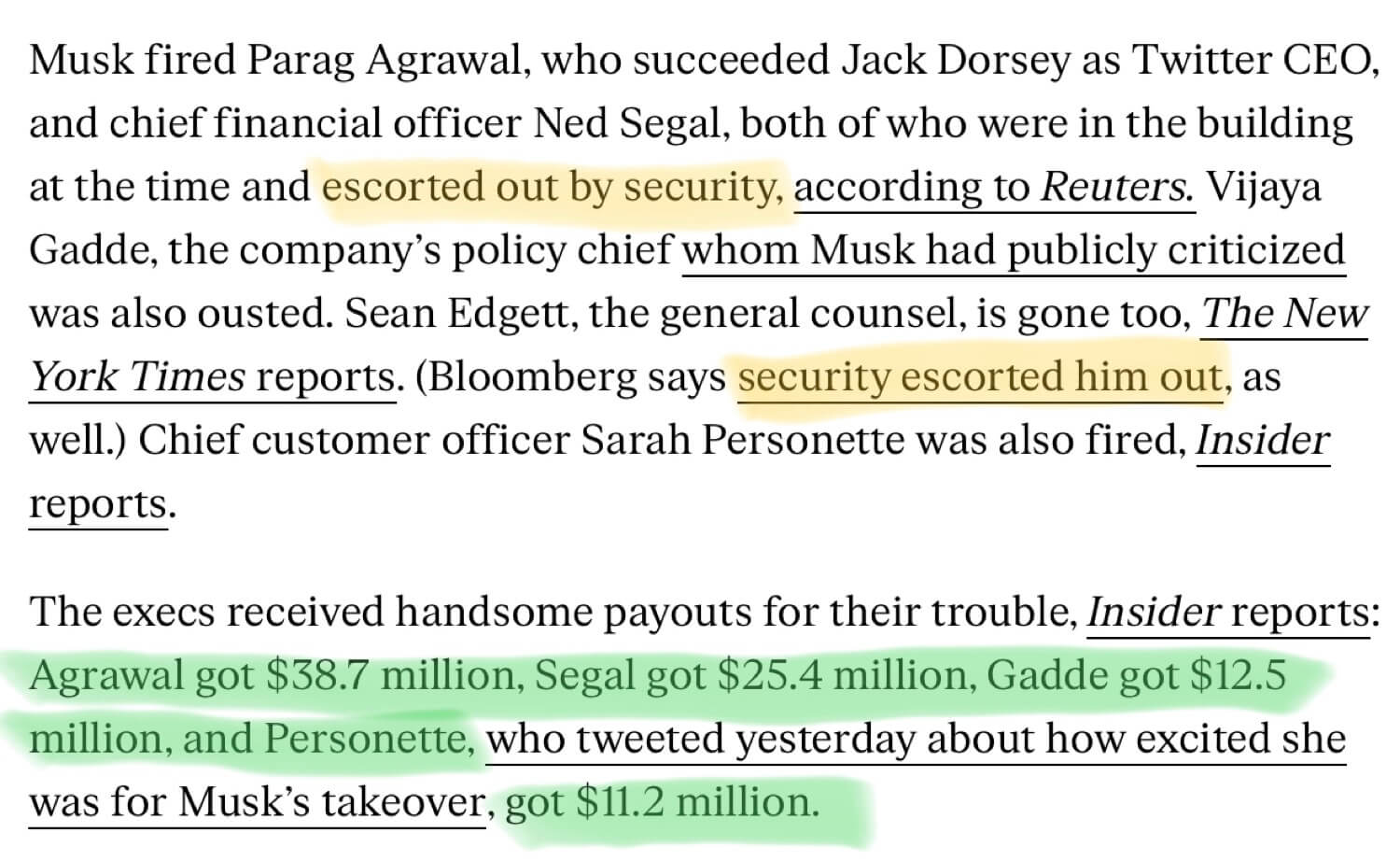 Hi, I'm Michael Sliwinski, the host of this site. Enjoying my writing? Make sure to give Nozbe a try - my app reflects what I stand for and what I write on this site - and it will make you more productive! Nozbe is FREE and if you sign up by clicking on the banner below, you'll get a bonus of $15!