I've been helping teams and their leaders do great things by working in a truly modern way since 2007. I work from home, I don't email my team and I don't work on Fridays!
My projects: ✅ Nozbe to-do app for teams and 📖 #NoOffice book
Side projects: 🖋 Journal, 🎲 Dice and ▶️ YouTube watcher
Latest blog posts from me:
Tuesday, August 9, 2022
/airtag/
When Apple launched AirTags to help us "Lose your knack for losing things.", many people were skeptical. Some didn't know why Apple needed to enter this category of devices. Others saw a potential for abuse and stalking. People like me, who were already using similar devices from a competing company of Tile, embraced AirTags quickly. In this post I'd like to explain why I'm a fan of AirTags, why I have so many of them and what I use them for.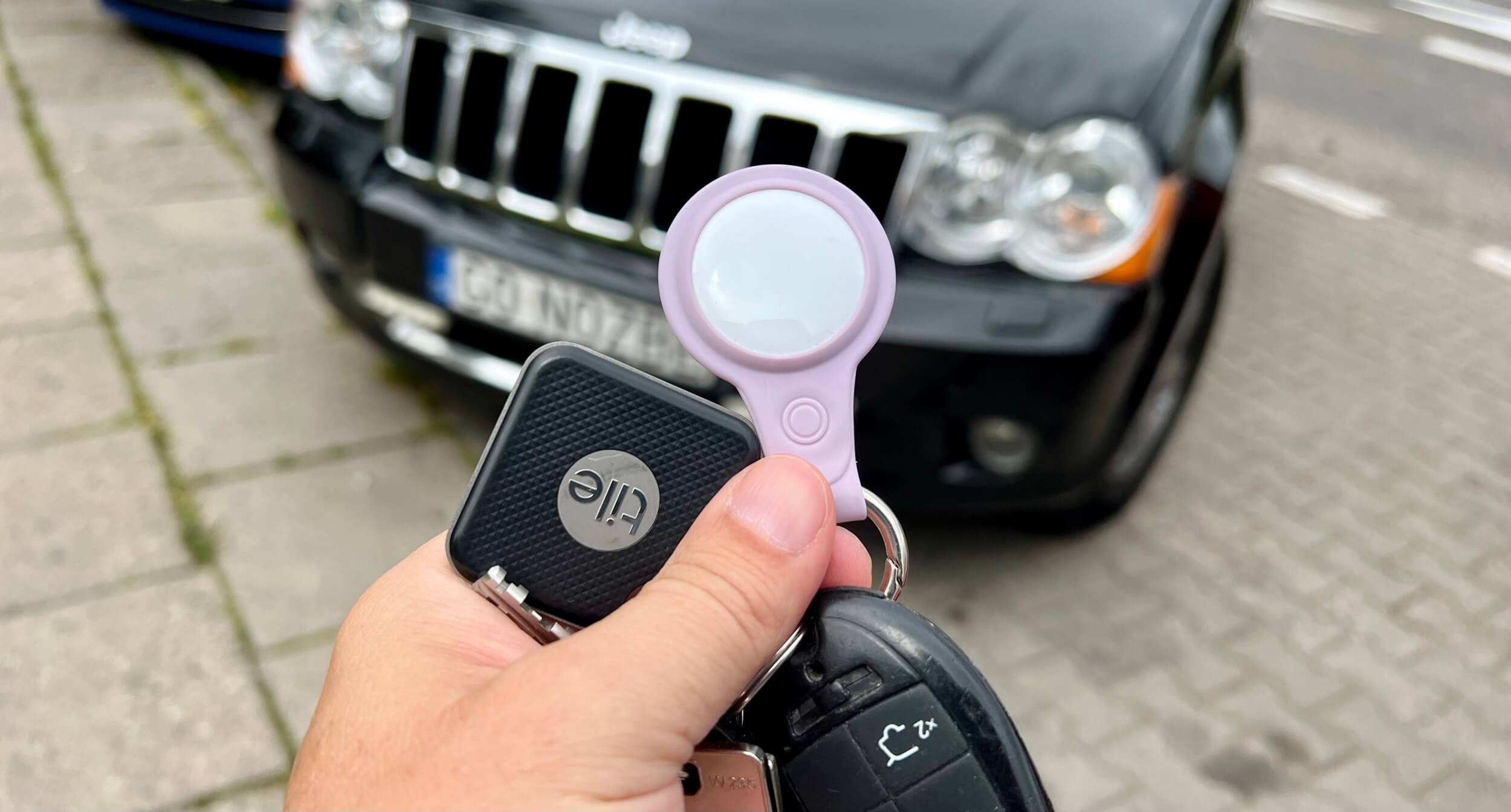 Friday, July 8, 2022
/now220708/
It's summer time! This means for me family vacations and some deep work sessions in between. Time to recharge the batteries for the last quarter of 2022!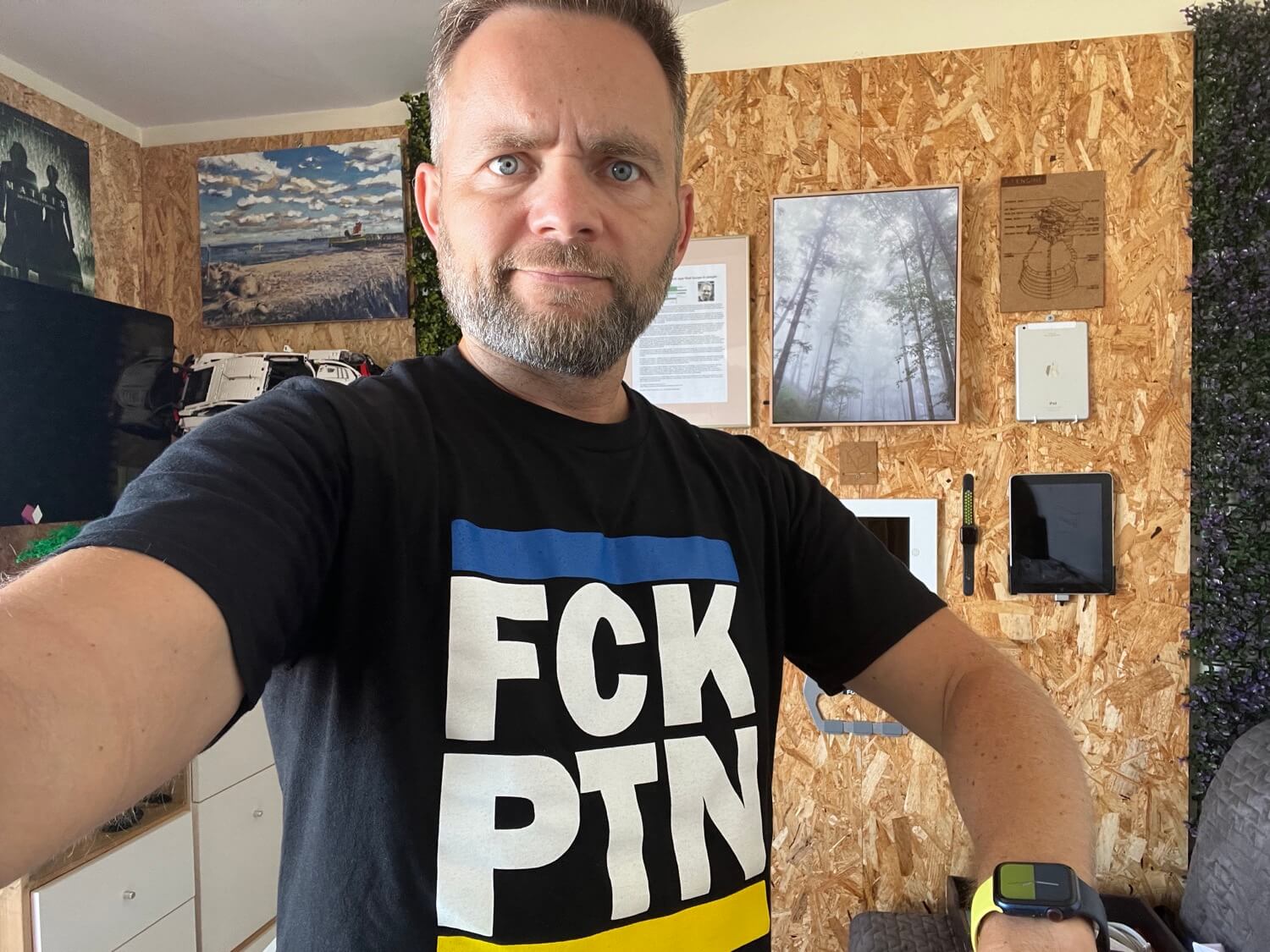 Thursday, July 7, 2022
/journal-basic/
Start regular journaling today! I've been journaling daily since 2016 and over the years I've tweaked my system. I posted my most advanced version of journaling workflow using Siri Shortcuts and iA Writer over a year ago. However, as I recently prepared a more basic Journaling Shortcut in Polish for my monthly column at the iMagazine, today I'm sharing with you all the English version of the basic Journaling Shortcut. It doesn't require any additional app. Only Siri Shortcuts which comes with every iOS or macOS now. Just get the shortcut and start journaling today: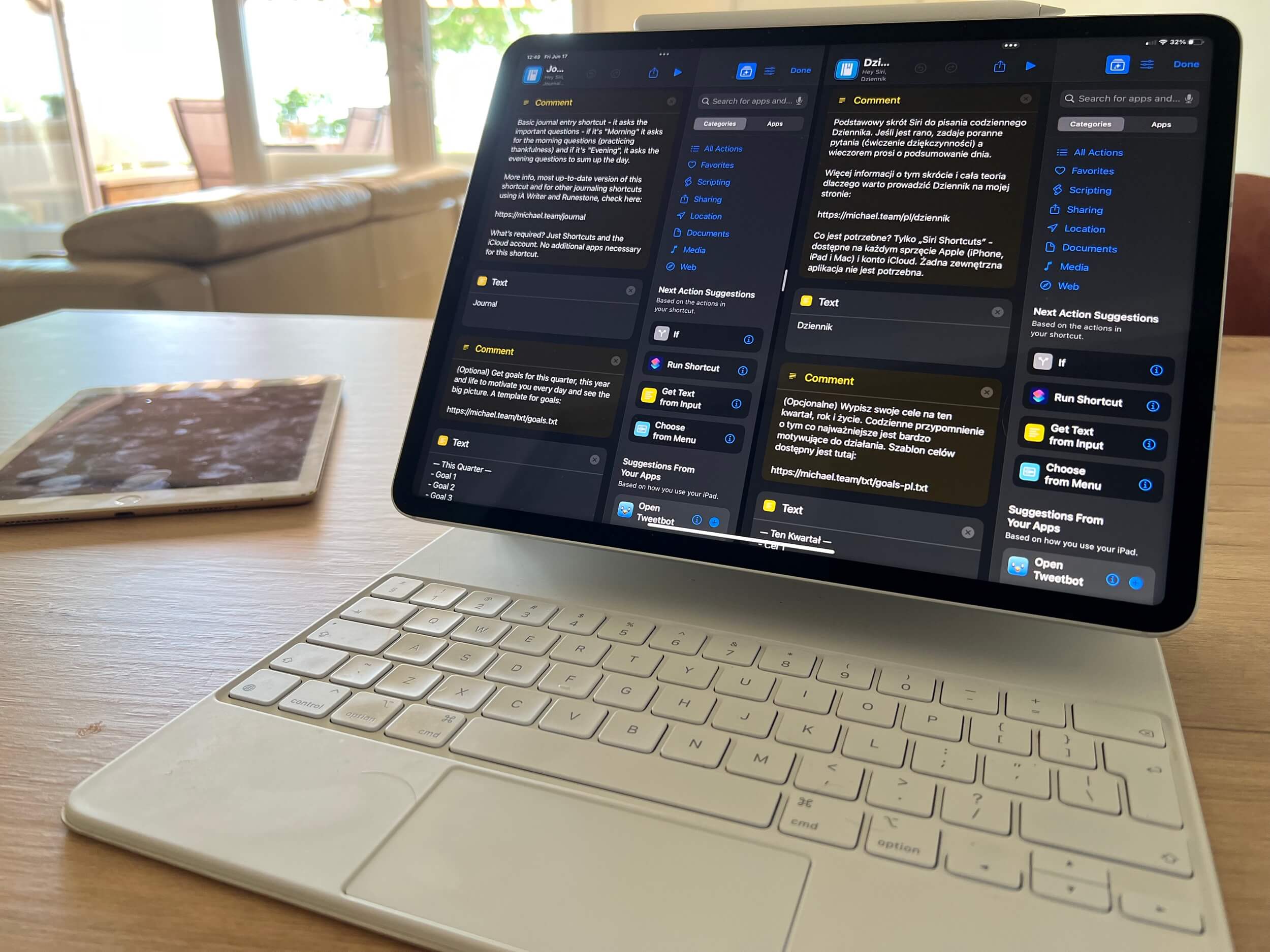 Tuesday, July 5, 2022
/fckptn/
This page are my regular updates on the state of the Russia's terrorist attack on Ukraine - Putin's act of War which has been going on for more than 100 days now. Remember, Ukraine 🇺🇦 is not just fighting for its freedom, but for freedom of all the European Union 🇪🇺 and the world! ✌️ Fuck Putin! FCKPTN! 🖕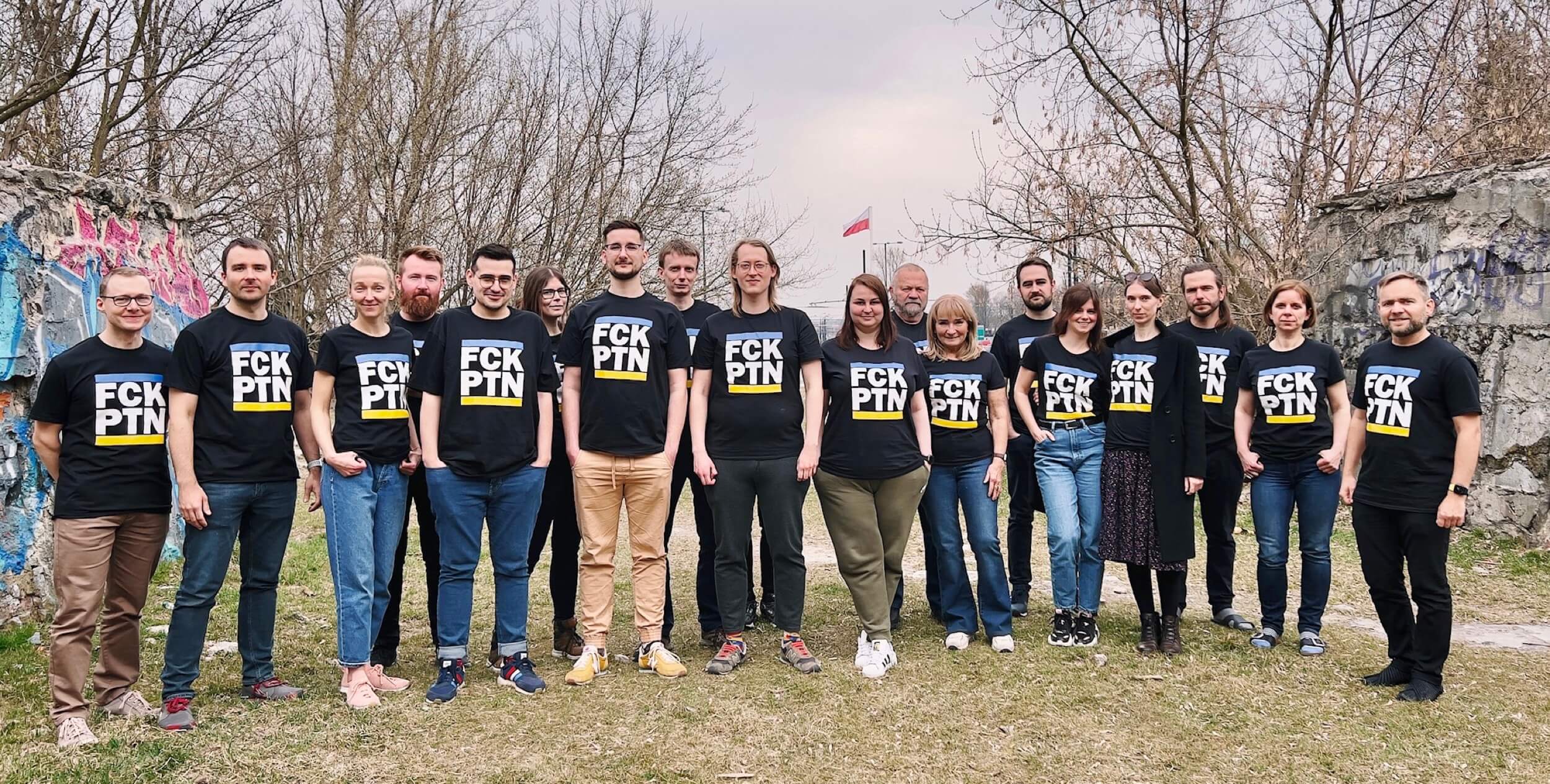 Wednesday, June 22, 2022
/noofficefm-42/
Welcome to the episode #42 of my podcast about working remotely with Rafal, Nozbe's VP of Product. We're back with Rafał recording the podcast and talking about his experience attending an in-person conference after the covid pandemic. In the second part of the show we're also commenting on Apple's WWDC conference. Enjoy!
Monday, June 20, 2022
/selfless/
I'm a basketball fan and I've written about my favorite team Golden State Warriors before and their unselfish play but now that they've won the title one more time, I have additional thoughts. After being 5 times in the NBA finals in a row, they were hit by injuries, adversity and they fell to the rock-bottom of the league, only to come back up and win a title again. It was about their selflessness once again!:
Thursday, June 16, 2022
/forty3/
Welcome to my long-overdue birthday blog post. I turned forty three almost a month ago but never got around to writing what this age means to me. Considering my personal and business situation, the post-pandemic world and the war in Ukraine, it all comes down to one thing: I get to choose what I do from now on! Below I'm explaining what I mean by that and which choices I'm making: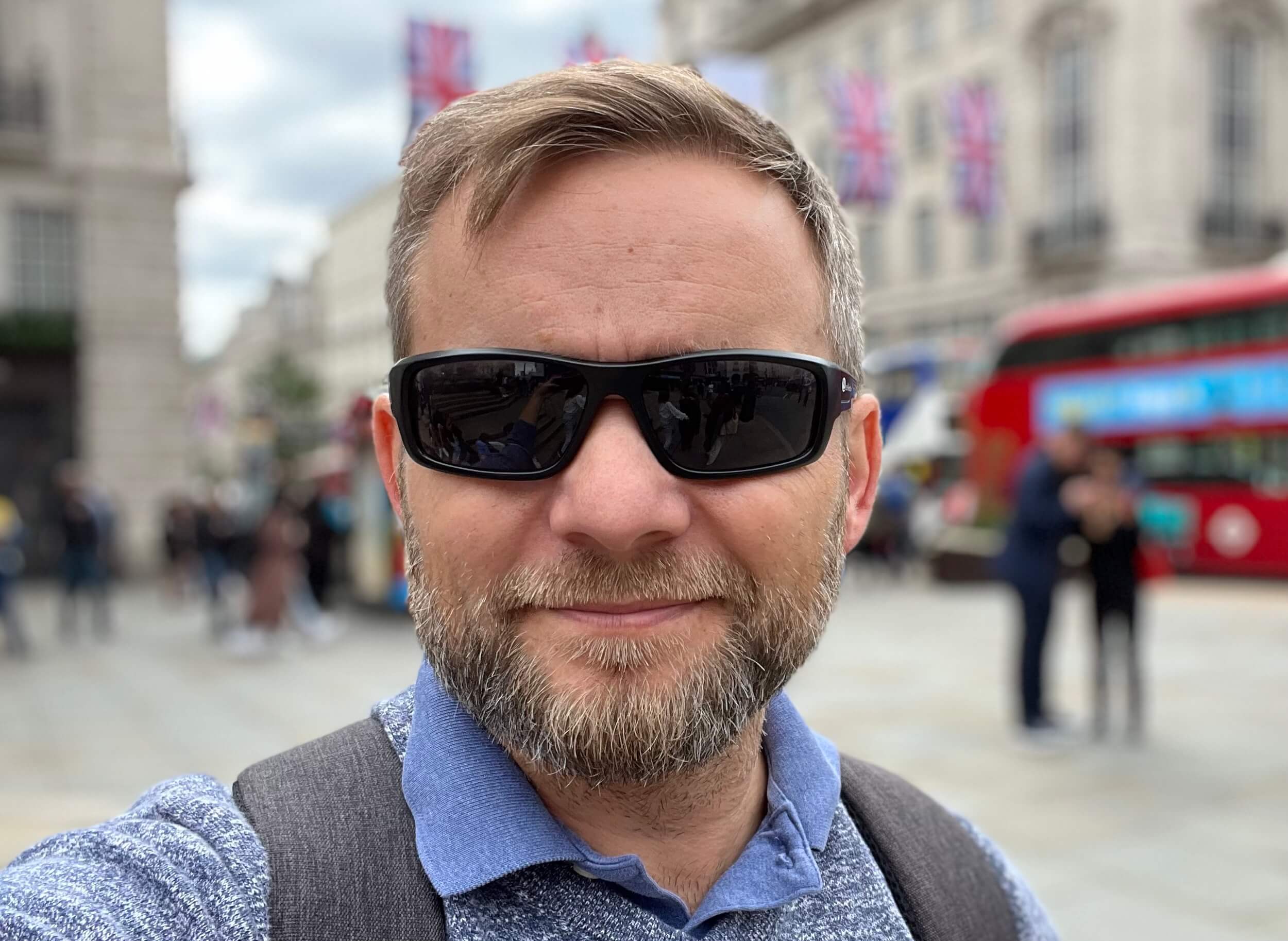 Thursday, June 9, 2022
/anythingbutidle-wwdc22/
As it happens, I was invited again to my favorite geeky podcast - Anything But Idle where with my friends - Augusto and Ray - I could geek out and chat about new stuff that's coming from Apple in the months to come - new iOS, iPadOS, macOS and the new MacBook Air laptop. If you're into this sort of things, listen up! More info ℹ️
Wednesday, May 25, 2022
/noofficefm-41/
Welcome to the episode #41 of my podcast about working remotely with Rafal, Nozbe's VP of Product. In this episode we talk about changing offices and really enjoying a flexible lifestyle of being able to get things done from anywhere you want. Tips, tricks and ideas for inspiration!
Wednesday, May 18, 2022
/norussia/
When the war in Ukraine hit I was shocked and sad. As Russian attacks continued I took a stand personally and as Nozbe and stopped all our business with Russia. I couldn't with clear conscience continue doing "business as usual" when Russian/Putin regime is killing my Ukrainian sisters and brothers. Yale University is actively updating a comprehensive list of businesses that left Russia where we are also featured. However, this list also shows businesses that seem to not care that they're supporting a terrorist regime of Putin. Here are the ones that stand out for me personally: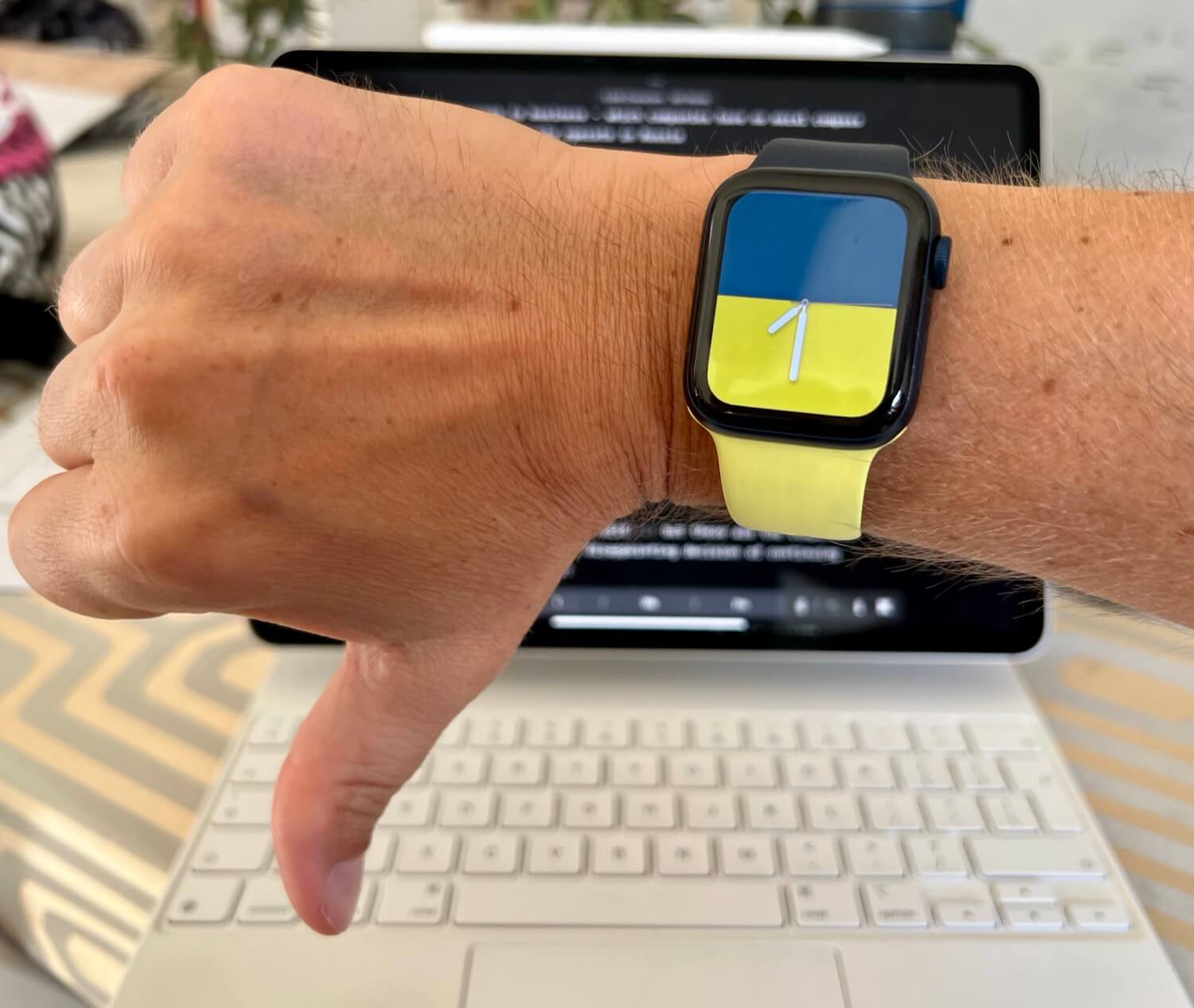 Monday, May 16, 2022
/tri15/
When back in 2014 I tried a sprint-distance triathlon I didn't suspect I'd stick with this kind of race for so long. Later that year I tried my first olympic-distance triathlon which is 1.5km swimming 🏊‍♂️, 40km cycling 🚴‍♂️ and 10km running 🏃‍♂️ - all sports one after another - and I loved it and started doing such races regularly! Three years ago I completed 11th race and yesterday - 8 years from starting my triathlon adventure - I finished my 15th olympic-distance race and 17th triathlon overall. I've shared many of my thoughts on triathlons in my last post and described tracking it with Apple Watch but I have new conclusions that, if you're into sports and gear, you might find interesting: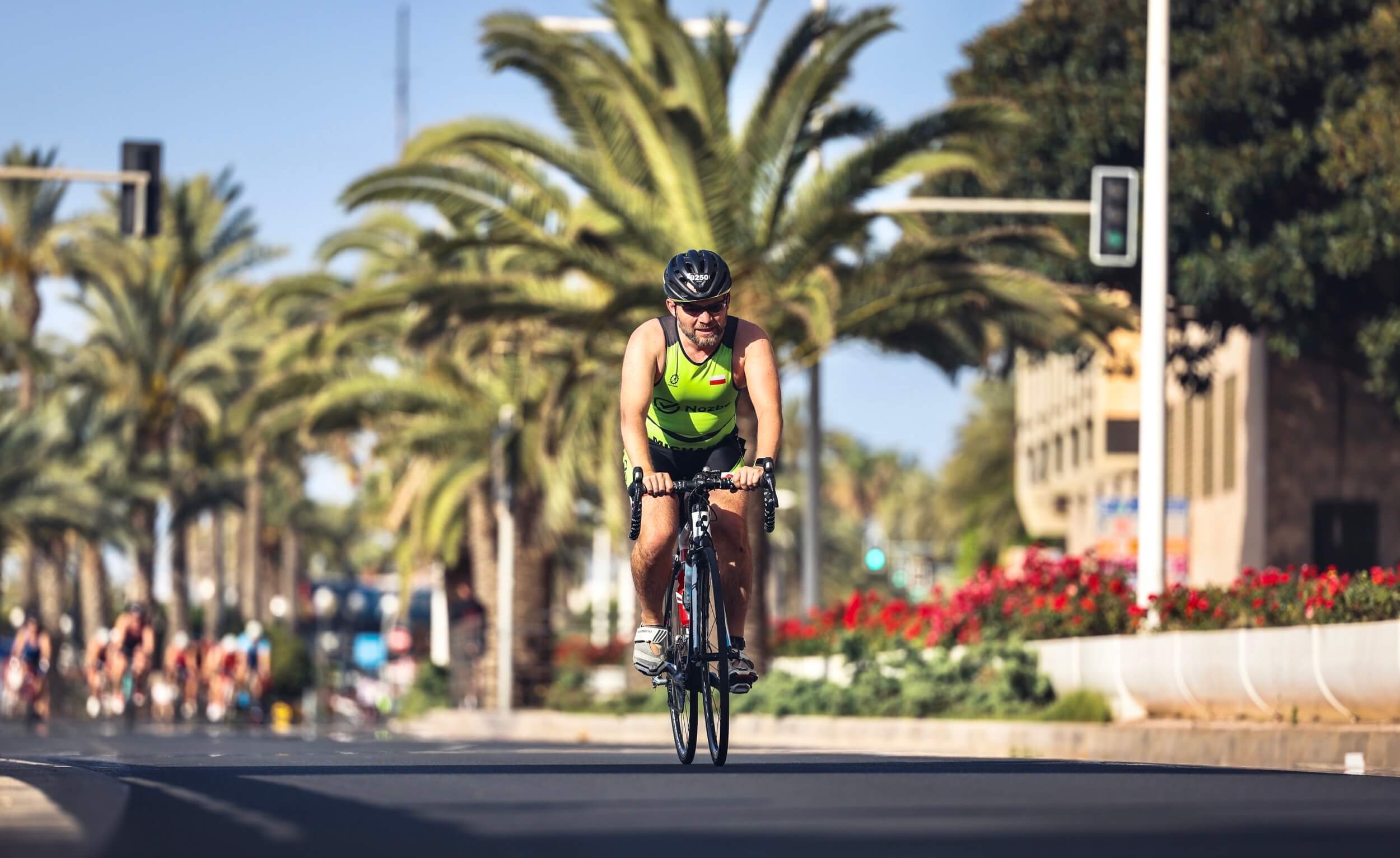 Tuesday, May 3, 2022
/accident/
I started cycling seriously when I got my road bike back in 2014 after I completed my first triathlon. Since then I've participated in many races and I've done over 15,000 km on the bike (both road bike and MTB) while also having only few accidents. Luckily, most were minor, but there were two that stood out and taught me valuable lessons - one that happened back in 2014 and the other last Saturday. Here's what I learned from them: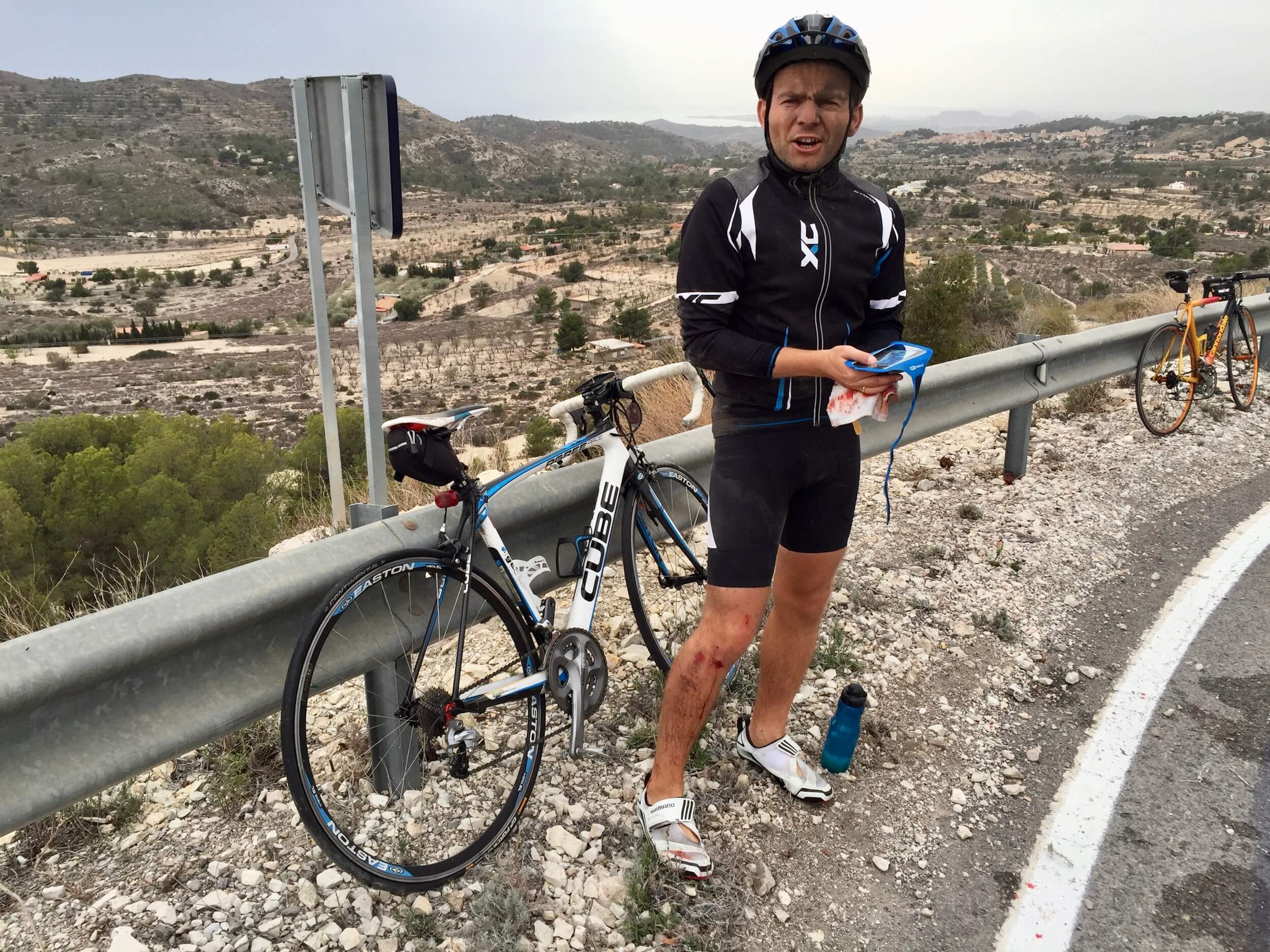 Monday, May 2, 2022
/news-9/
Michael Sliwinski here, last time I sent you an email was at the end of 2021 and we're already way into 2022 - so it's time for some updates that I think will interest you!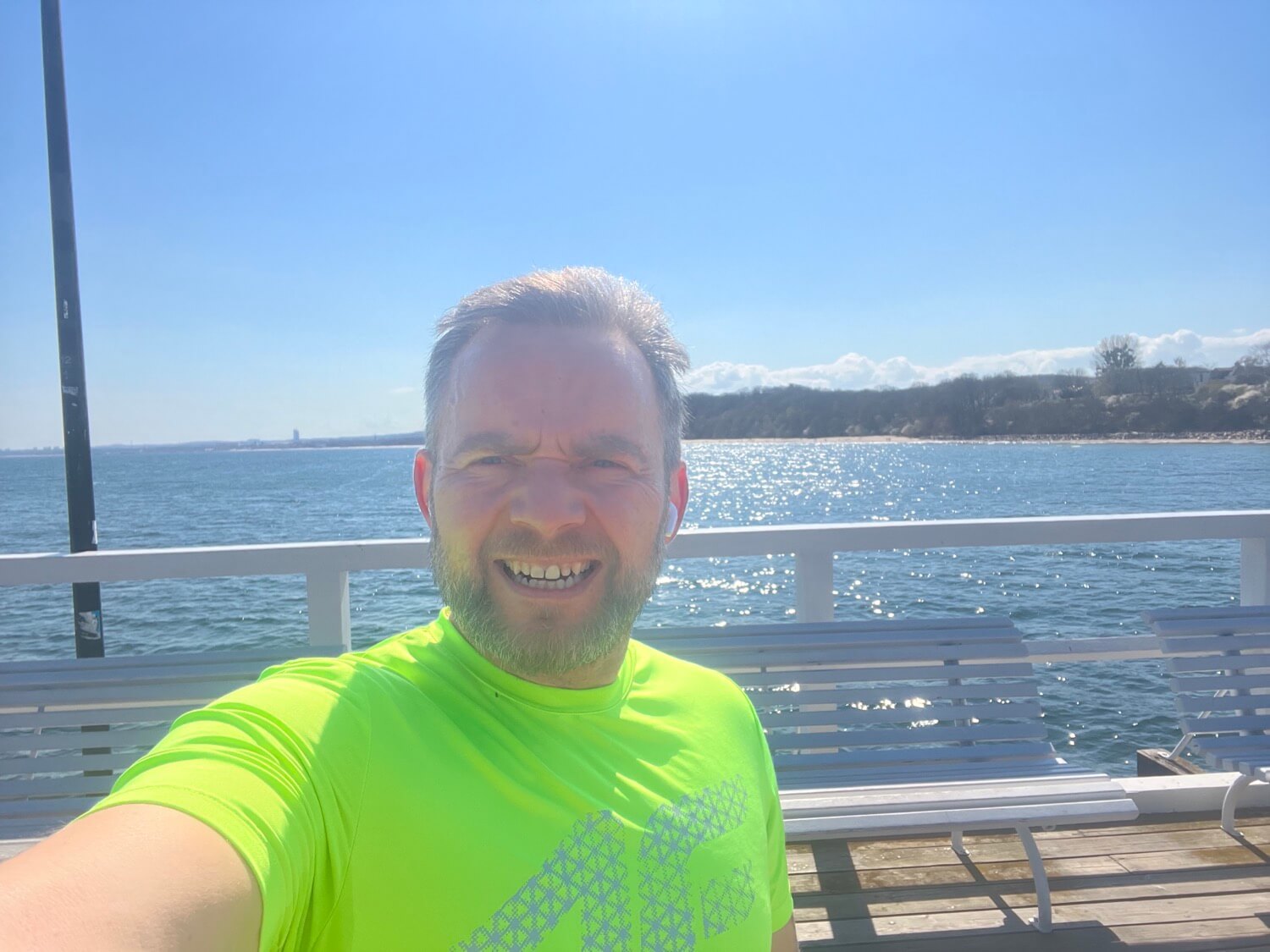 Friday, April 29, 2022
/nozbevlog-5/
This time on the Nozbe product vlog we discussed the most-requested feature by far - project templates - and how we implemented it. We also share our best Weekly review advice there so make sure to check it out as today is Friday and you should definitely do a review like this! More info ℹ️
Thursday, April 28, 2022
/markdown/
A few weeks back Derek Sivers wrote why he prefers writing everything in plain text. I totally agree with him, but I'd take it one step further - I write everything in plain text and in Markdown - and you should write like this, too! Here's why: