My 2022 review - did you do yours?
It's a tradition that every year I post a review of the previous one and this year has been no different. What the last year was for me? A wind of change both personally and for my business: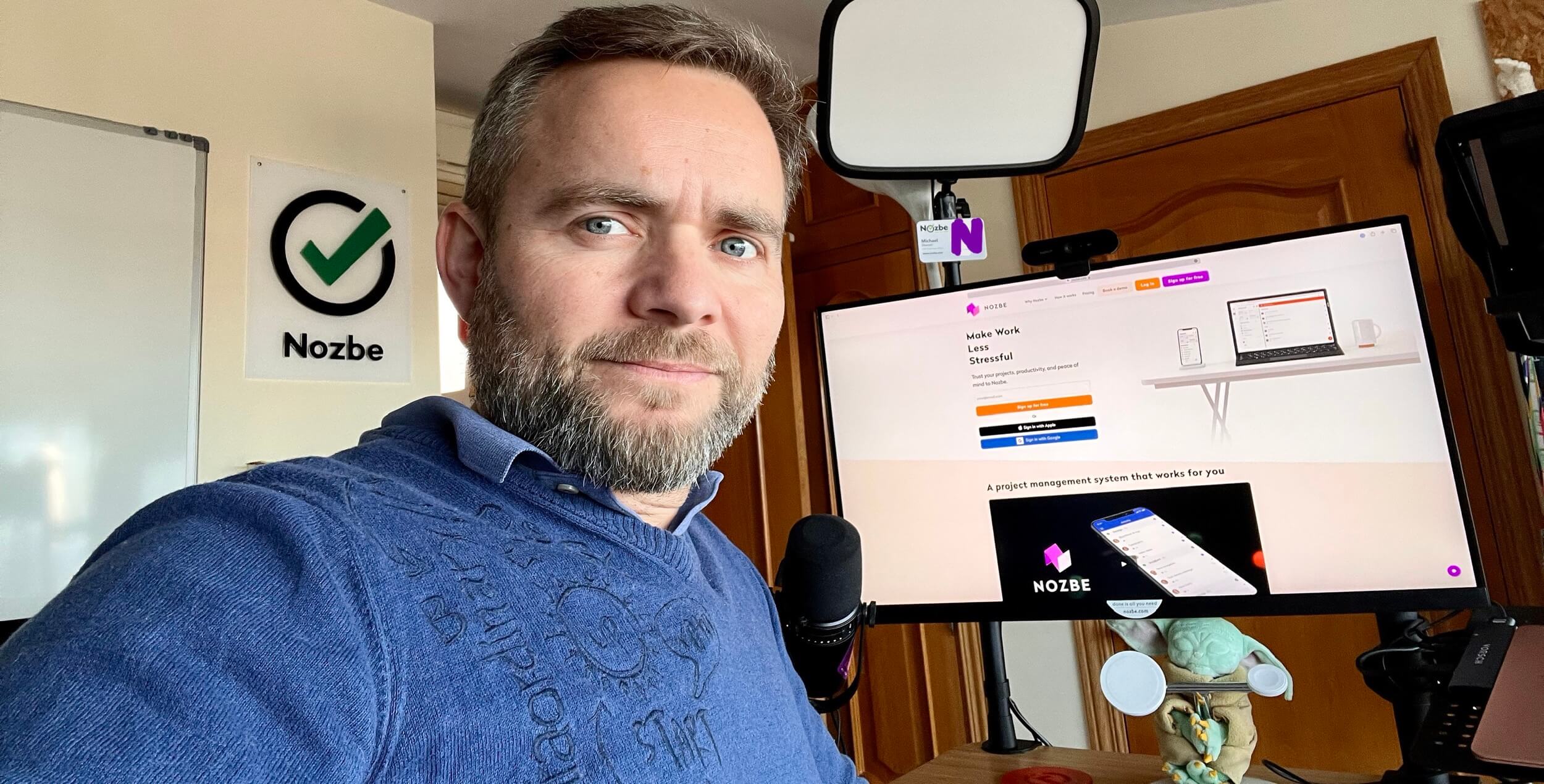 Note: this is a transcript of the email Newsletter I sent to my 1000+ subscribers a while back. If you want to be one of them, sign up for my free Newsletter. You can unsubscribe anytime!
War in Ukraine 🇺🇦 started and it's still going, which made me decide to shut down sales of Nozbe in Russia completely, despite having a dedicated customer support and marketing for this market. FCKPTN!
My business was going slower than anticipated. We renamed Nozbe Teams to just new Nozbe, which gave us more clarity but this year I will focus on a new positioning, to improve the user adoption:
Nozbe is an app for small business owners that lets them get both their business and life organized in a simple way.
I've made significant changes in my home office setup by introducing the MacBook Air M1 to the mix!
I spent 260 hours total last year doing sports and completed my 15th olympic-distance triathlon, which is OK but I've set up more ambitious goals for this year and changed my routines to be able to hit these goals easier.
I've finally shut down my old blog at sliwinski.com and moved all my posts to the new blog at michael.team
I've done quite a few trips with my family last year, including living in an RV (camper or motorhome) for 2 weeks which was great!
I've gone off for 3 weekend dates with my wife last year which is very important (and fun), too!
For more details I encourage you to:
And how was your 2022? Let me know below or write to me!