Building lego McLaren F1 car
I'm a big fan of LEGO bricks and on this blog I've already shared how I built a Lego Baby Yoda and other Lego sets. Building Lego bricks brings me joy. That's why I decided today and in the future to share with you the process of building Lego and hopefully spread the joy to you even more. Recently I built the McLaren Formula 1™ Race Car car made out of 1434 pieces and it's stunning: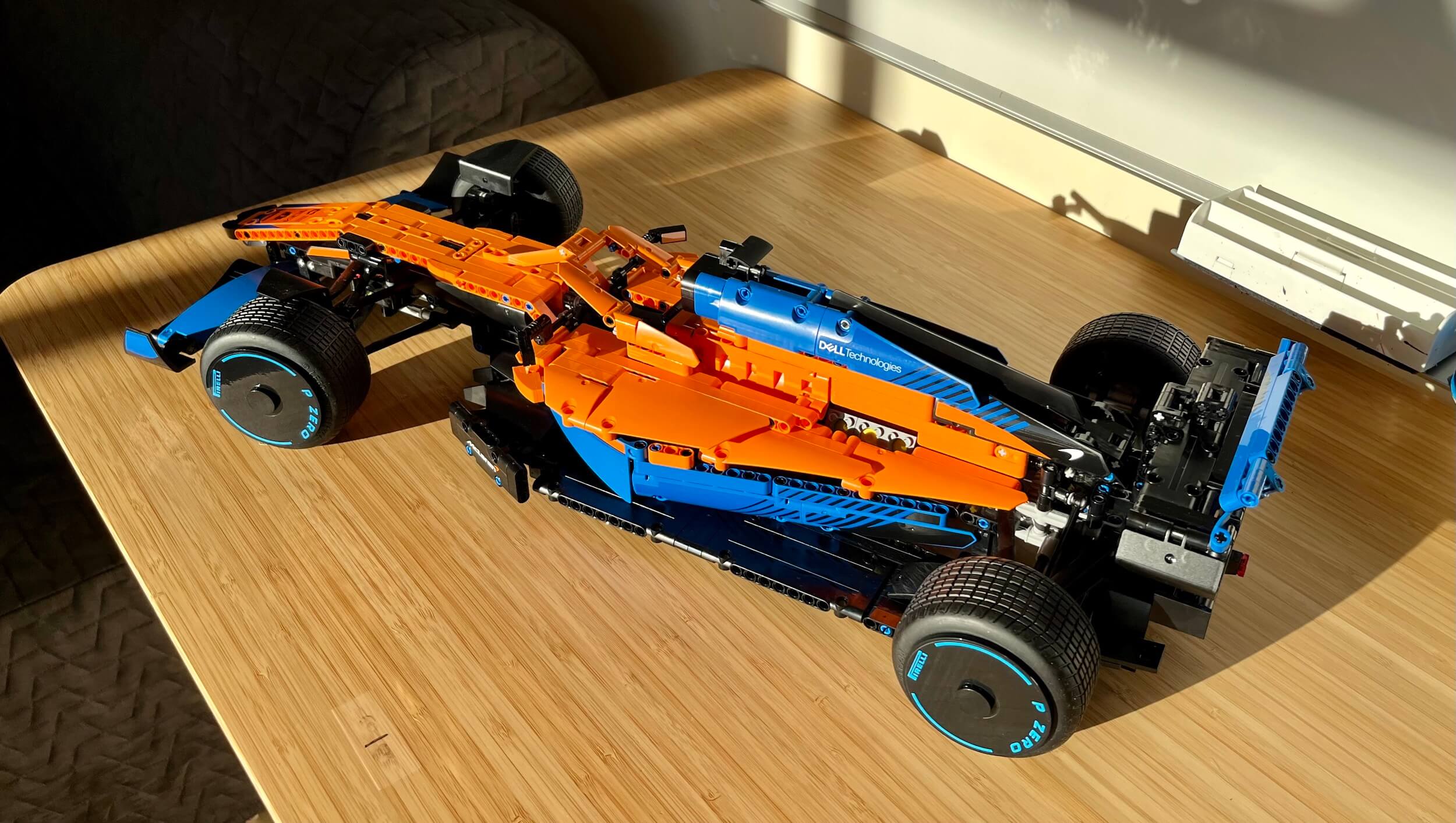 I'm a Formula 1 fan!
I'm watching Formula 1 (in short: F1) races as they are scheduled. I used to watch some races when I was younger but I became a huge fan when Robert Kubica started racing (and later crashed). I've been commenting on F1 in the past: Jenson Button's epic race, Sebastian Vettel's wrong behavior or the efficiency of the F1 pit lane.
That's why it was only natural that I'm gonna get an F1 lego set and build it.
Building a Lego F1 McLaren car
I love to take my sweet time to build a Lego set. I bought it for my birthday in May and built some of it in June and finished it in September after I was back from my holidays.
Step 1. The F1 Engine
Here's the Lego version of the F1 1.6L V6 Hybrid engine: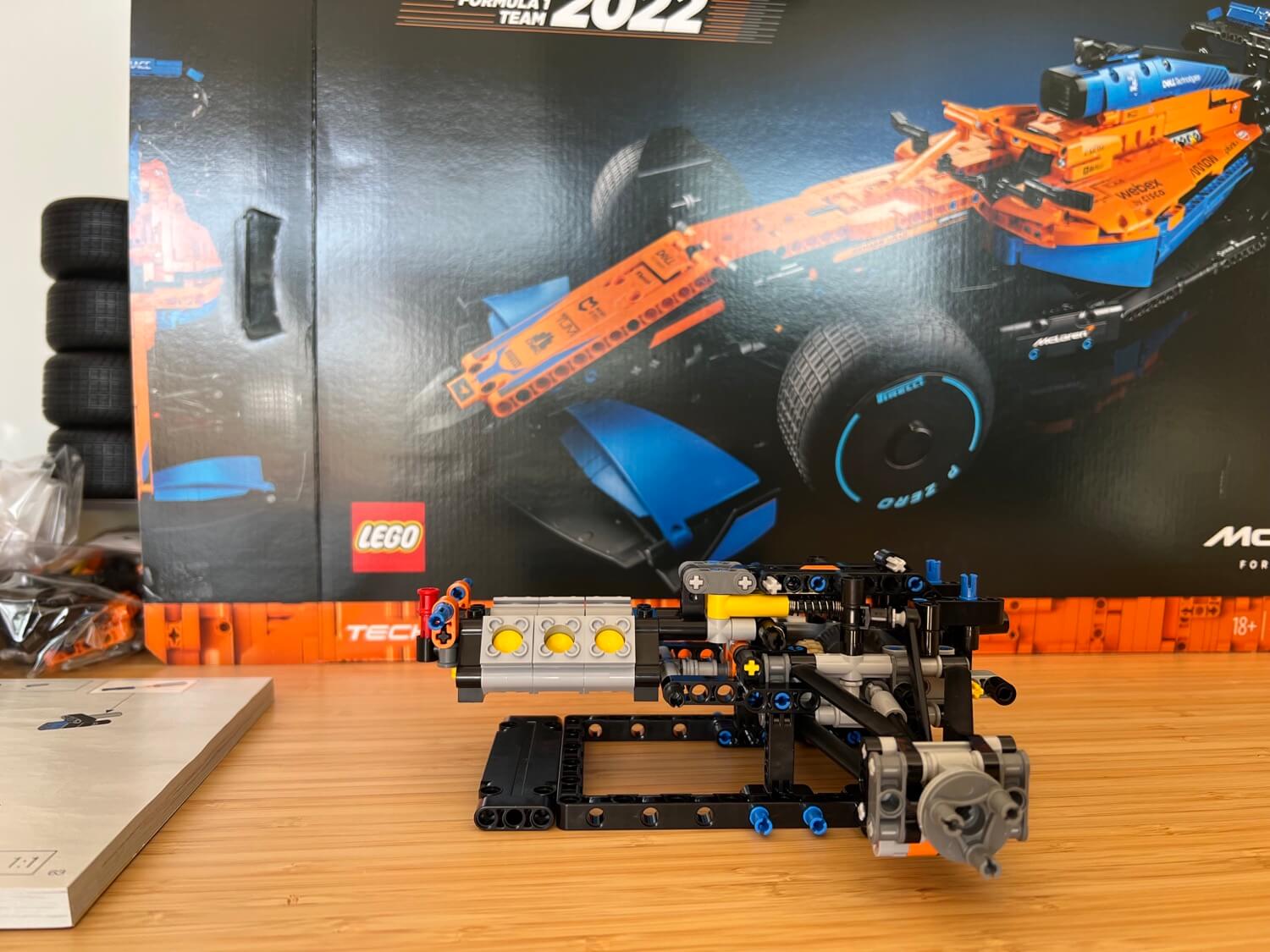 Step 2. The Drive train
After the engine it's time to attach some wheels to it:
Step 3. The Look - part 1
Now the car starts resembling a true F1 vehicle: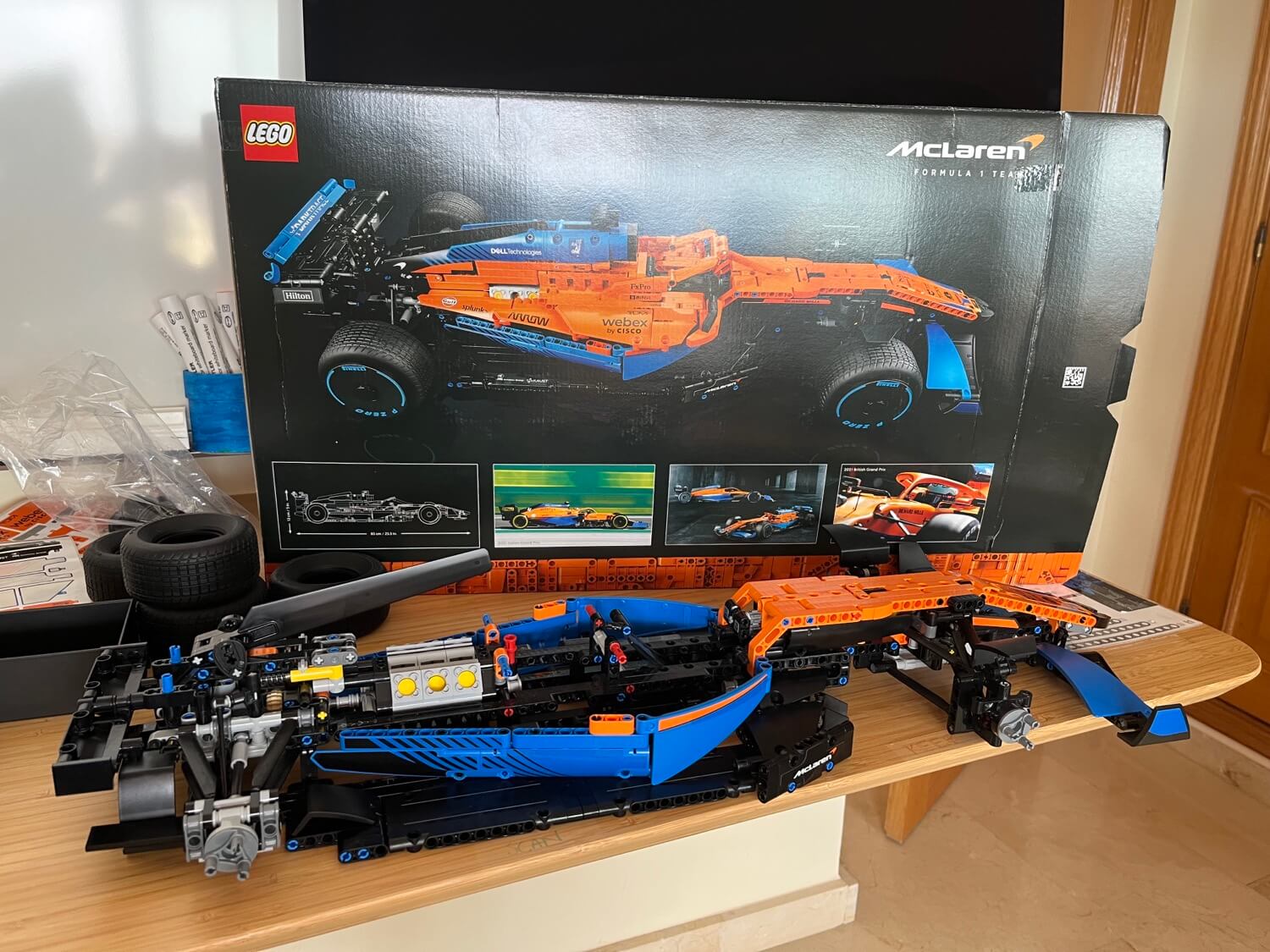 Step 4. The final look of the car!
Now the car is built. I decided not to put all the stickers on it, just the ones I considered the most important!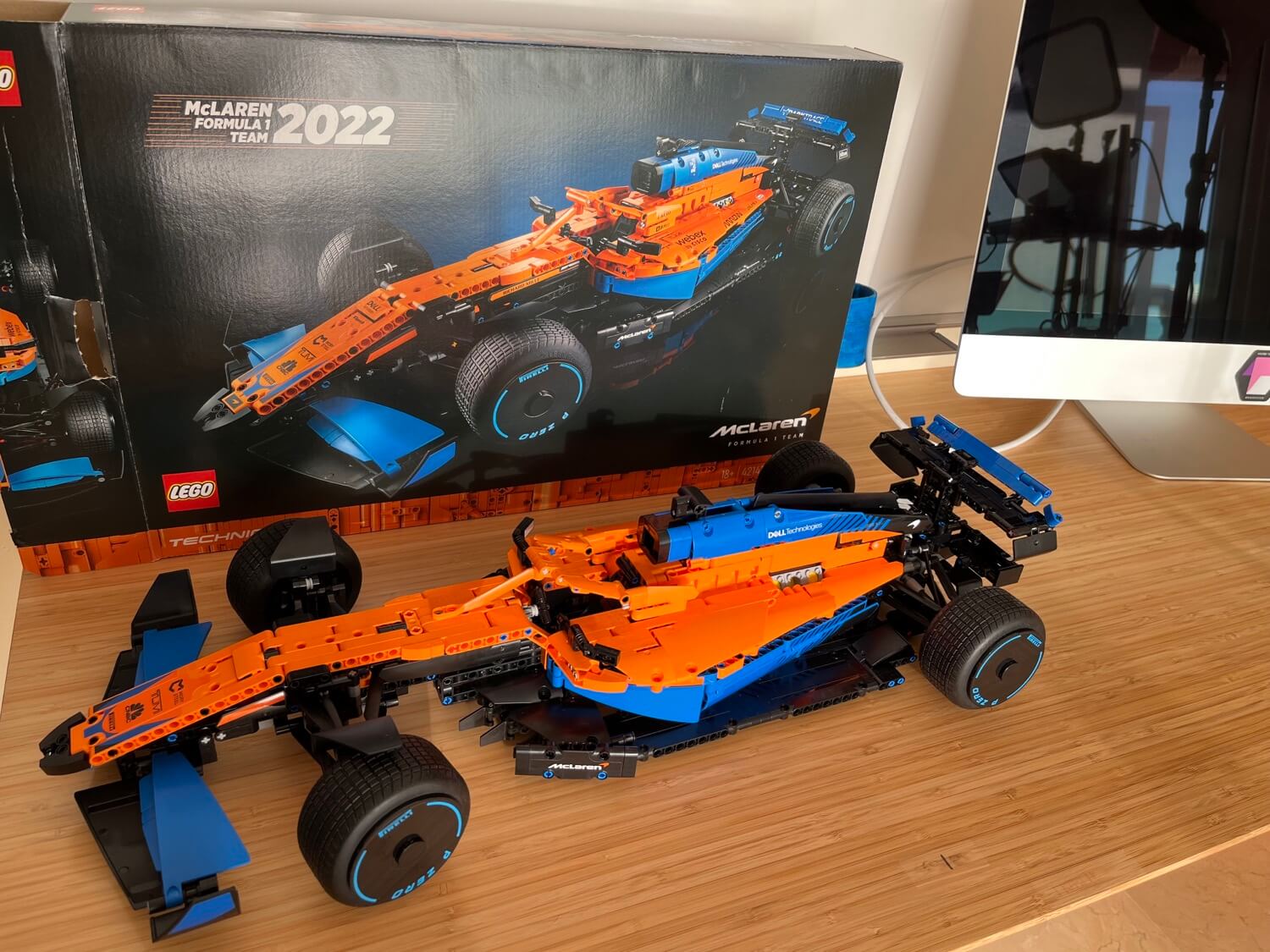 Putting the Lego F1 McLaren on the wall of my Home Office
Now that the car is ready, it's time to put it on the wall of my home office. Do you like it?