I challenge you to simplify your life in 2020
In the January isssue of iMagazine - the leading Polish lifestyle magazine I wrote a column challenging people to simplify their stuff (and the way they're doing things) in 2020 - to make this year a year of simplifications and reducing the barriers of entry to things they want to be doing more of… to basically simplify in order to create good, meaningful habits.
Get iMagazine 01/2020 and read my column (in Polish)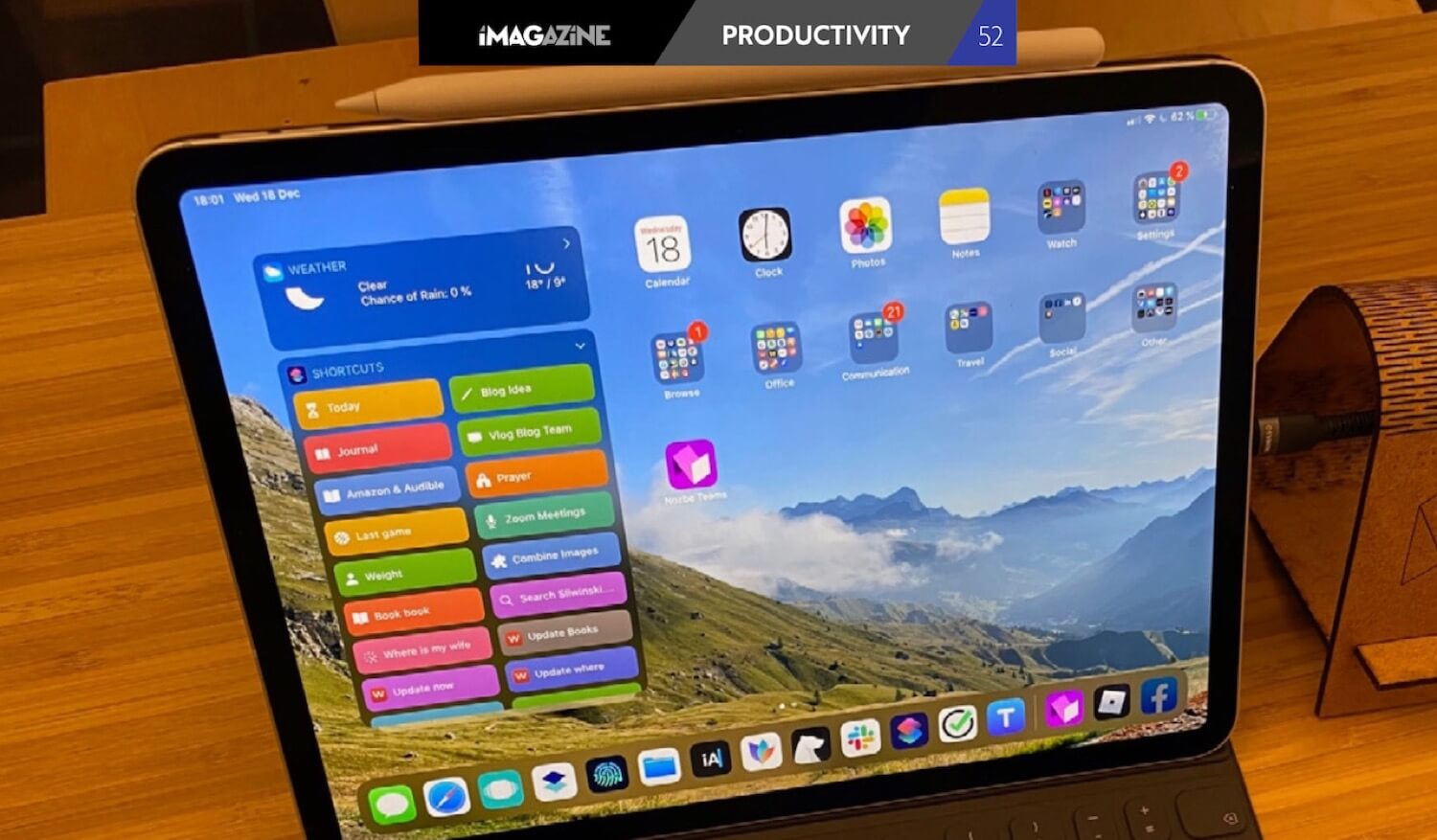 If you can't read it in Polish, here's the abbreviated version with the links to the places I mentioned in my column:
Three questions that help me simplify things
If there's something I'm doing regularly, when I'm doing my weekly review I ask myself this:
WHY am I doing it? What's my motivation?
Do I REALLY want to keep doing that? Is it that important to me now?
How to SIMPLIFY this process so that I could execute it more consistently?
In my column I mentioned my recent tennis practice and how I have my trainings every two weeks, on the same day and same hour, on the court that's located very close to my house. This makes my regular training almost effortless.
Journaling as a step-by-step process
I also mention how I'm journaling using Apple Shortcuts on my iPhone/iPad. Again, by creating a Shortcut for journaling, I'm reducing my "writing of journal" to answering a set of simple questions… everything is optional… and the bare minimum is easy to do.
I'll be posting my updated journaling shortcuts for iOS13 soon on this blog, so make sure to follow me or subscribe to this blog. Thanks!
Simplifying administrative tasks
Here are other simplifications that I'm mentioning in my column:
Simplify your life in 2020
Please let me know how you're planning to simplify your life this year. I have a few more ideas I'm going to write up later on this blog, so stay tuned and send me your comments! Thanks!