Productive! Magazine In Spanish, issue 4 with José Miguel Bolivar
I'm so proud of our Productive! Magazine network growing and later this week we'll publish the 31st issue of our global one in English, but our Spanish franchise keeps growing, too. Now with my good friend Josep running the show with Augusto and a great bunch of Spanish-speaking productivity bloggers, they have just delivered yet another great issue: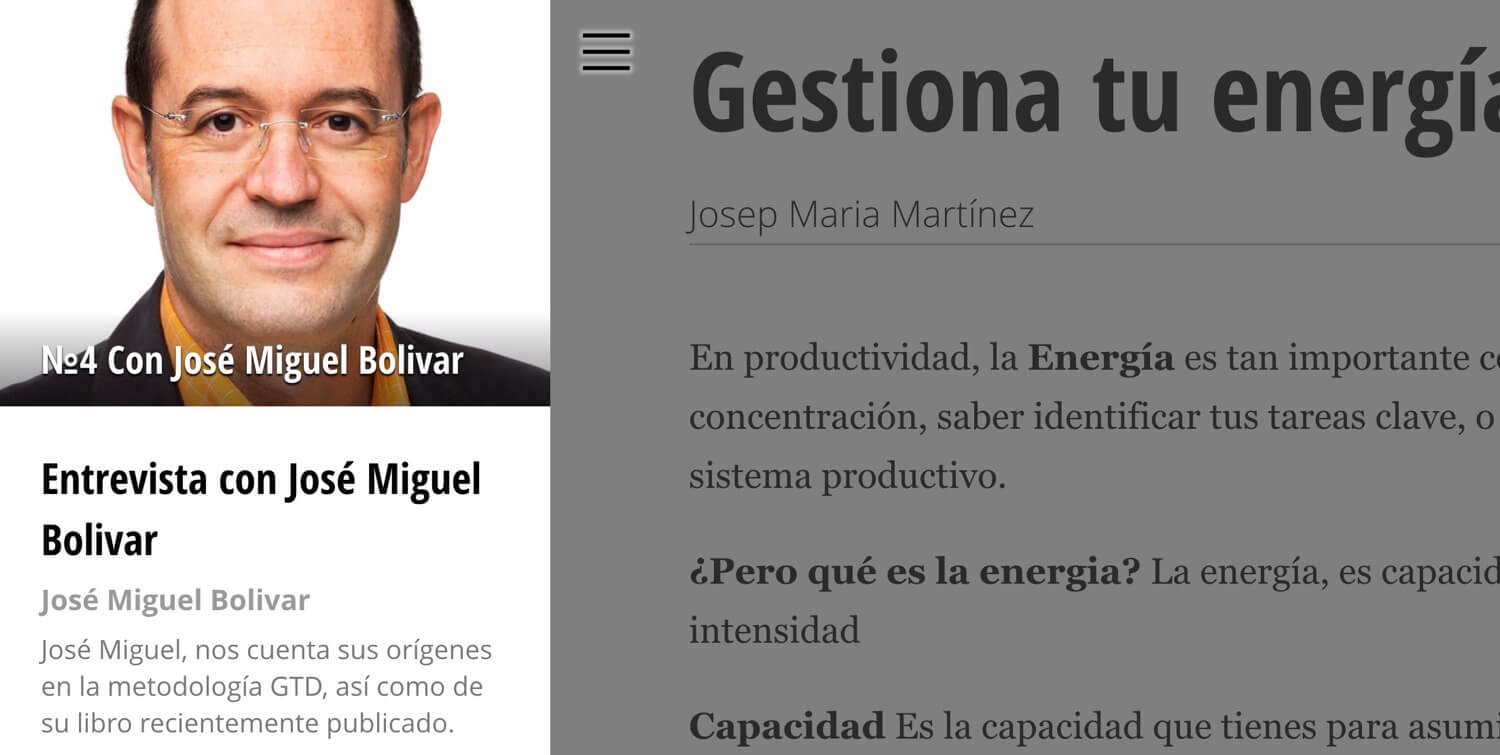 Note: this magazine is in Spanish, but as I do speak this language and I have quite a few Spanish-speaking readers out there, I wanted to share this news. And I'm really proud of the team behind this project!
Interview with José Miguel Bolivar
Who is a well known productivity expert with amazing knowledge of GTD (Getting Things Done system by David Allen). Lots of great tips in this interview Augusto did with him.
Great articles about…
…implementing GTD, learning to improve your skills and to manage your energy, and to start new habits… And so much more!
Thanks again to Josep Maria Martinez for putting this issue together! Fantastic job!