Productive! Magazine on the Android phone, tablet or phablet near you
As I mentioned in my last post one of my team's biggest achievements in 2013 was re-launching Productive! Magazine as an iPhone and iPad app. And our plans were even more ambitious than that. We also wanted to have an Android app and today we're launching your favorite productivity magazine on Android platform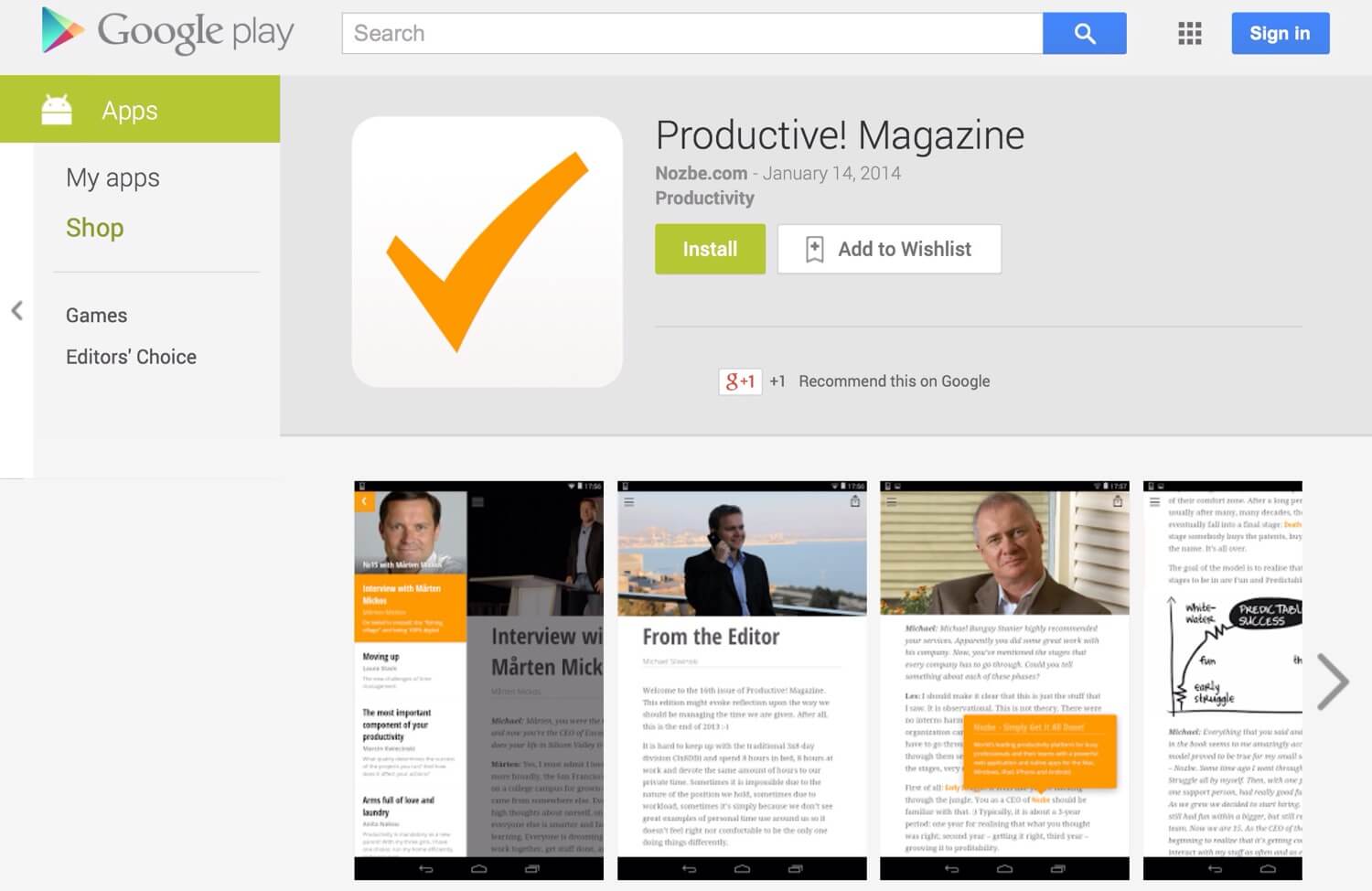 Visit Productive! Magazine web site and read online on your computer or mobile phone… or get our Android app or iPhone/iPad app - both are free!
As you know I'm a big fan of Apple iGadgets but I also had Android devices in the past and although I don't approve of Google's privacy policies I believe in choice and if one prefers an Android phone or tablet I'll be more than happy to oblige. After all, we've been having Nozbe Android apps for quite some time now.
Productive! Magazine 17 soon!
We'll soon reveal our 17th issue of our magazine so stay tuned and if you want to make sure you'll get it on time, please visit our Productive! Magazine site and get our apps. Thanks to Nozbe's sponsorship I can offer you the inspiration and advice of the best productivity experts on the internet for free :-)
Question: Are you reading Productive magazine? Why? Why not? How do you read it? On which device?