Never give up. Just do it. Nike.
When I was a young boy I always wanted to own a pair of cool Nike shoes. They were very expensive in my country. My parents preferred to invest in my education and believed I'll get by with cheaper footwear. Why did I want the Nike shoes?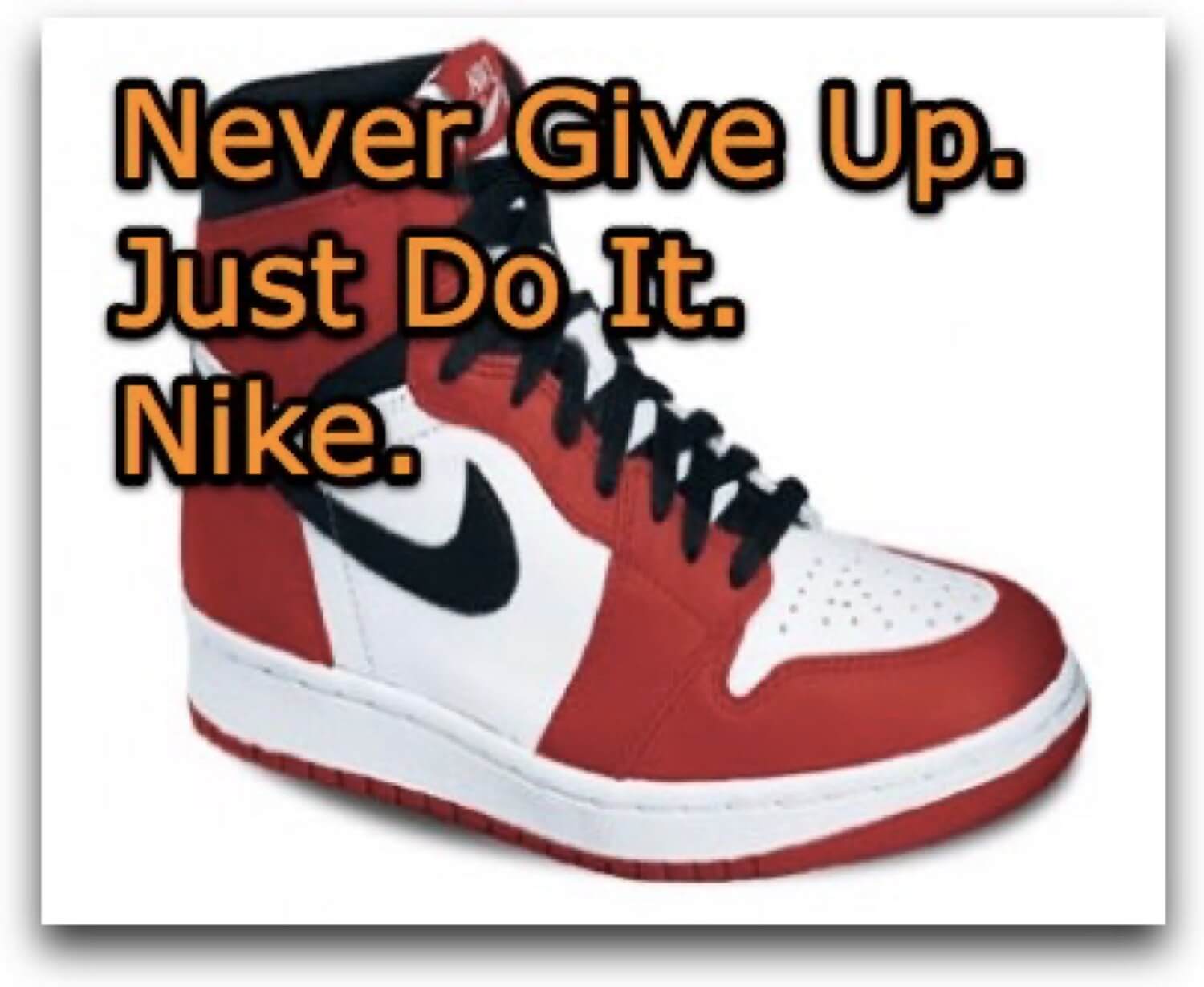 The logo and slogan I'd never forget.
The Nike company had this great "woooosh" logo and the slogan (or sales headline) of:
"Never Give Up. Just Do It."
I loved it. Sweet and to the point. Very motivating, very encouraging and incredibly inspiring. Amazing.
Shoes' sales pitch became my lifetime motto.
Yesterday when I posted on my Productive! Show web site the latest video featuring the #4 issue of the Productive! Magazine, Max, one of the viewers commented that all of my endeavors with this blog, the magazine and the video show are somehow imperfect and not professional, yet he enjoys them all the same.
He said he was inspired by the fact that I simply get these stuff done and out… and learn along the way.
I love just doing it. I try not to give up.
This is me. I just love my job of running Nozbe. Blogging here, editing the magazine and recording the video show. I learn along the way and I learn as I go. Enjoying each step of the way.
And yes, I own Nike shoes, too :-)
A friend recently asked me how I managed to wake up so early in the morning and get so much done? "I prepare what I have to do next day and I'm really excited about it… so I simply can't sleep longer!". He replied in a sad voice: "Right, I forgot, you're the one who actually loves his job…"
Question: Do you love what you do? What is your life motto? Inspire me!