To start receiving updates from me, go to your email inbox and you'll find an email from me: Michael - #NoOffice with a subject line starting with your name, followed by: Please confirm your subscription…
Make sure you can receive emails from michael AT sliwinski DOT com
Please open this email (and make sure it's not in your SPAM folder) and click on the link to confirm your subscription, just like I show here: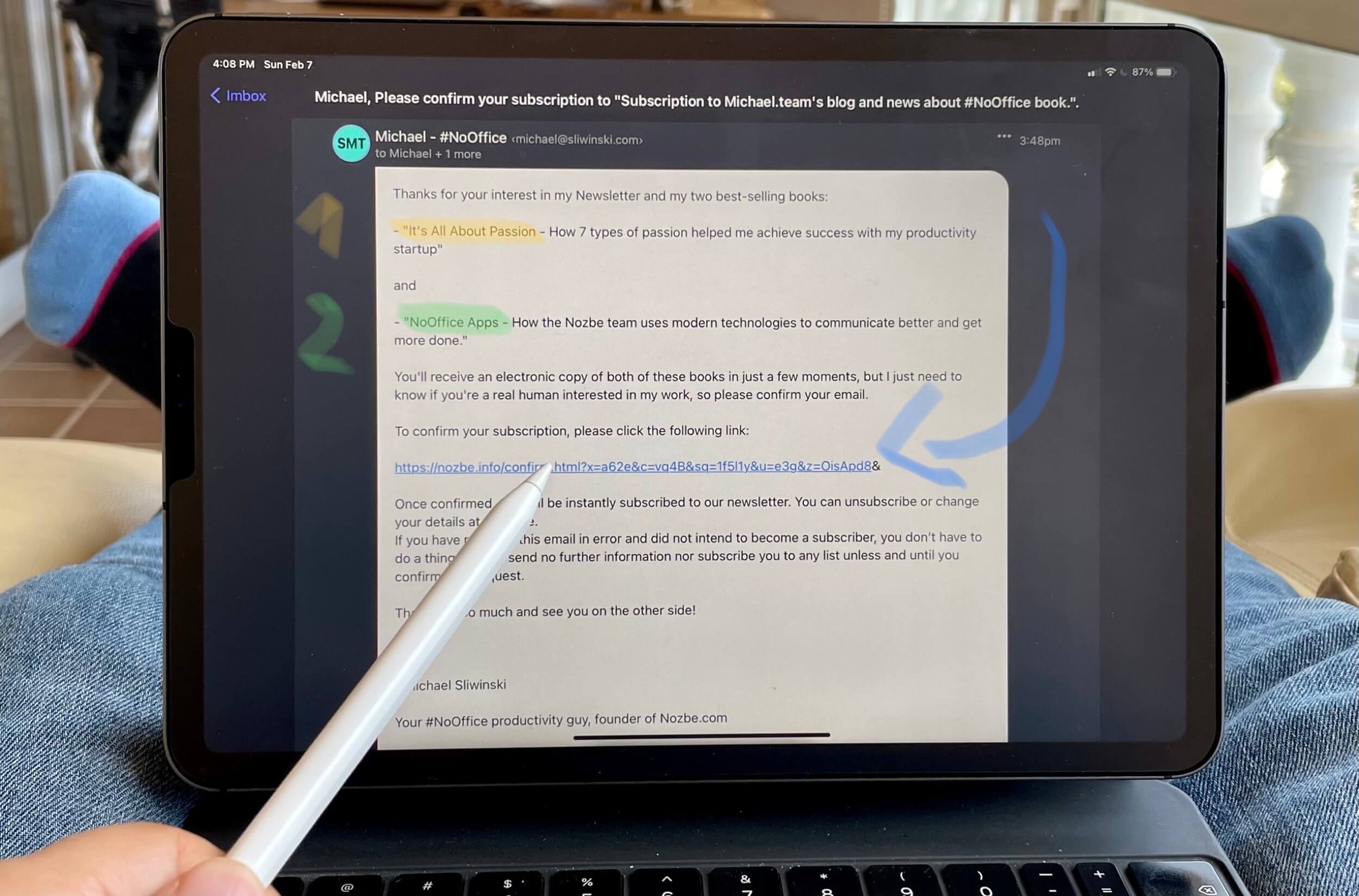 Watch the welcome video!
Once you've confirmed your email address, you'll be redirected to a page with my special message for you - a welcome video of sorts that will explain in more detail what you can expect from me.
OK, go and confirm now, please :-)
That's your next action: go to your inbox, open a message from me and confirm your address. Thank you!
Thank you!
Thanks for joining me on my #NoOffice productivity journey! See you on the other side!