I'm using the iPad as my main computing device since 2012. It started with the retina iPad 3, a year later I wrote the #iPadOnly book on an iPad 4 and as I upgraded my iPads, now I'm working on the 2020 iPad Pro 11. Basically, I'm showing how an iPad is a real computer.
Thursday, October 15, 2020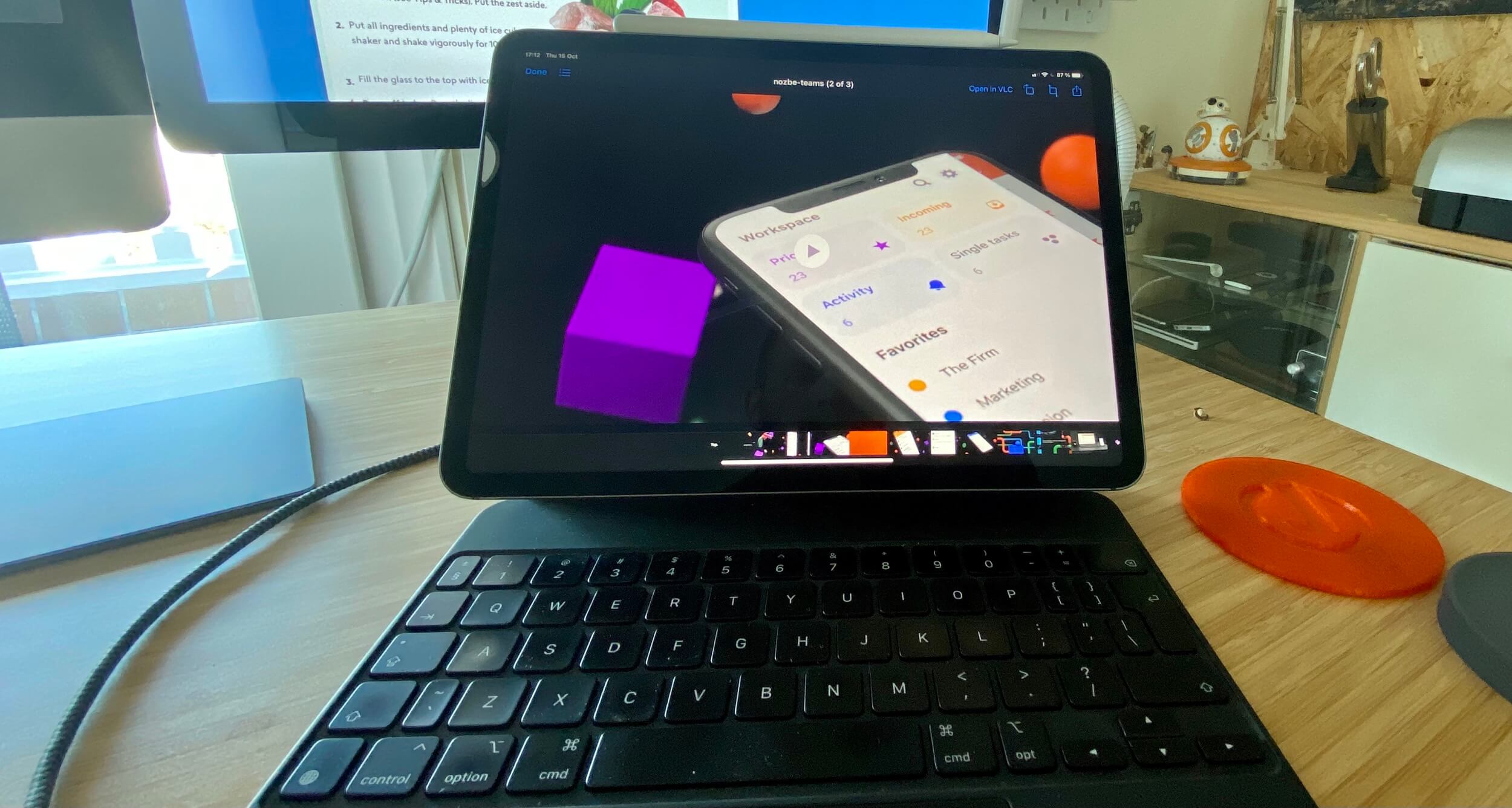 My iPad Pro has 256GB of storage and I usually use only half of it. Recently I started downloading more stuff to take advantage of that storage and be able to watch things later when the Internet connection is flaky. I download Netflix or Prime Video movies or shows, some of my purchased iTunes content… and most recently I started downloading YouTube videos thanks to a brilliant youtube-dl script and a cool shell-like iPad app. Here's how I do it.
Thursday, August 20, 2020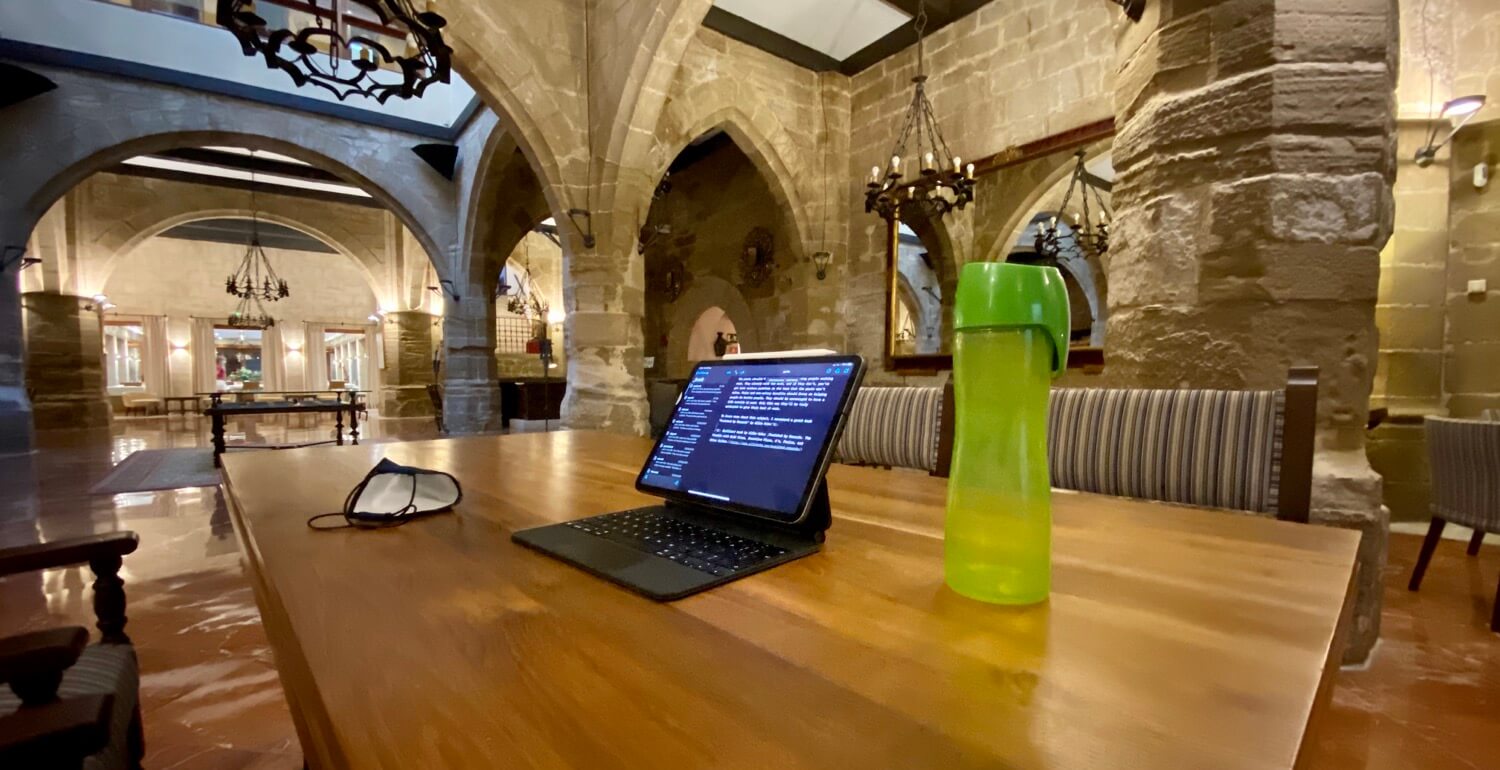 This year the device I'm writing these words on, turned exactly 10. A whole decade. What launched as a bigger iPod and a consumption device as described by the tech press, turned out to be a very capable device which I'm using right now to write my #NoOffice book. Here's my short history with an iPad:
Wednesday, April 22, 2020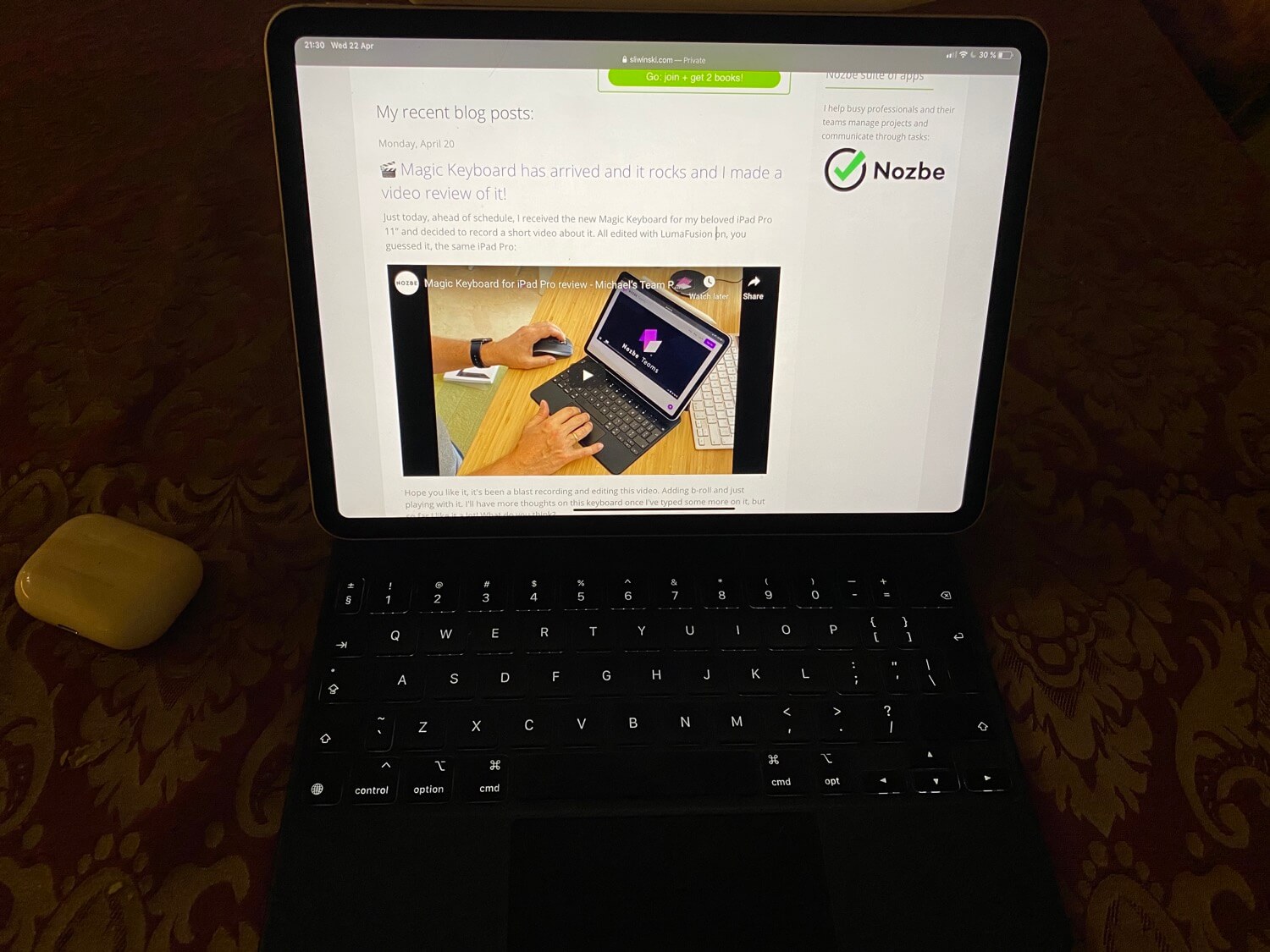 When I bought my first Mac - it was the first generation MacBook Air, it had a backlit keyboard. I wrote about it back in the day (December 2008). I loved it. Even though I touch-type and don't really look at it much, it was just so a nice to have it there. Now it's back with the Magic Keyboard and it's glorious. Plus there are other cool things about this new accessory which I didn't mention in my video review and today I'll try to dive deeper into all of them:
Monday, April 20, 2020
Just today, ahead of schedule, I received the new Magic Keyboard for my beloved iPad Pro 11" and decided to record a short video about it. All edited with LumaFusion on, you guessed it, the same iPad Pro:
Wednesday, April 8, 2020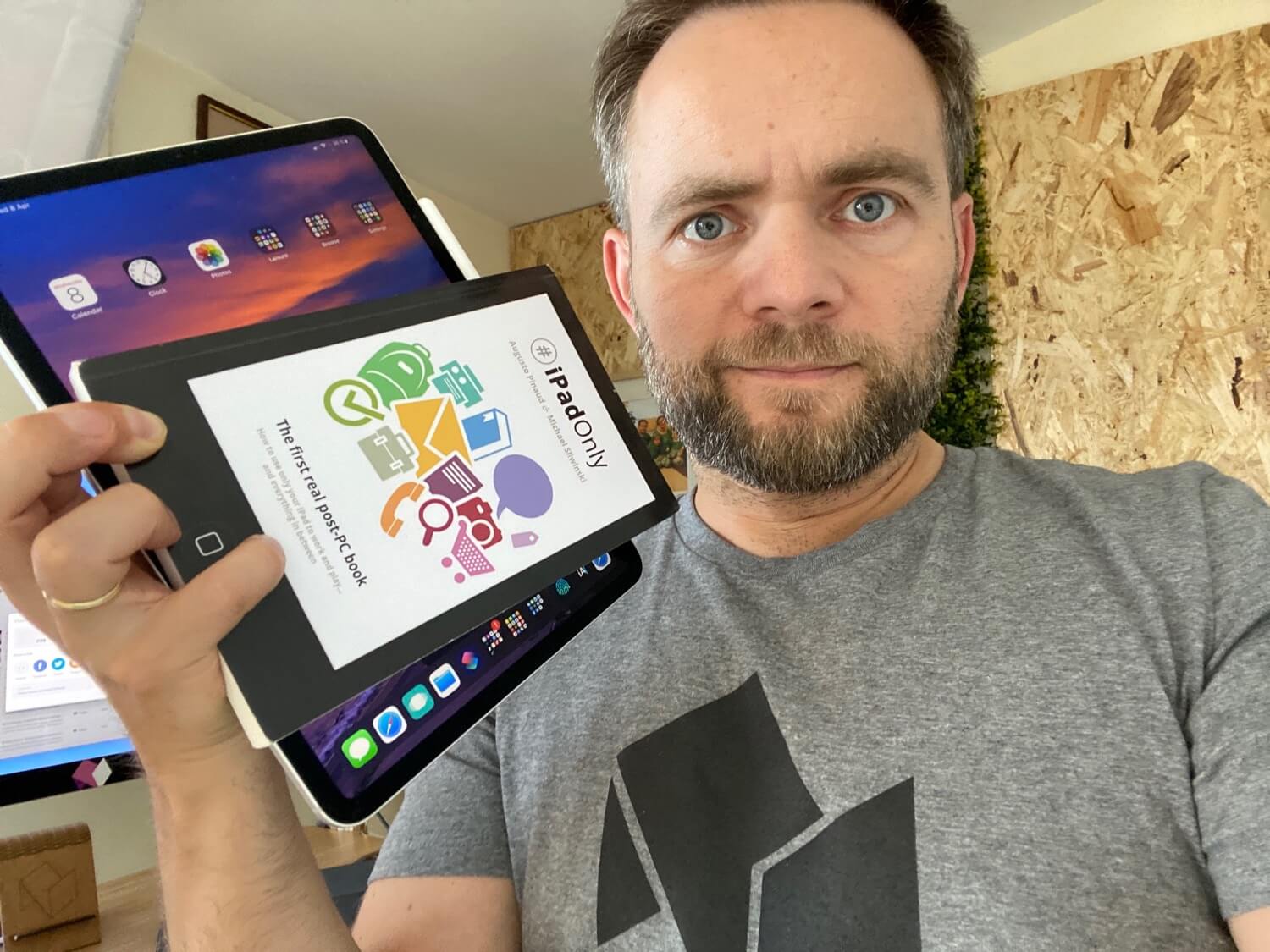 10 years ago the iPad went on sale and exactly 8 years ago to date I started my quest to use the iPad as my main computing device - I started being #iPadOnly. And a year later I co-wrote a book about this with my friend Augusto Pinaud and today this book is free and open-sourced for you to read online. Here is how it all came to be:
Thursday, March 19, 2020
Just saw the launch of the new iPad Pro and I love it. I'm not sure I'm getting the iPad itself, as it's just slightly better than what I've got now, but the keyboard is great - the trackpad support, the multi-angle support, the elevated view…. the whole thing is amazing (and expensive) and compatible with my current iPad. And the new ad is slick:
Thursday, January 23, 2020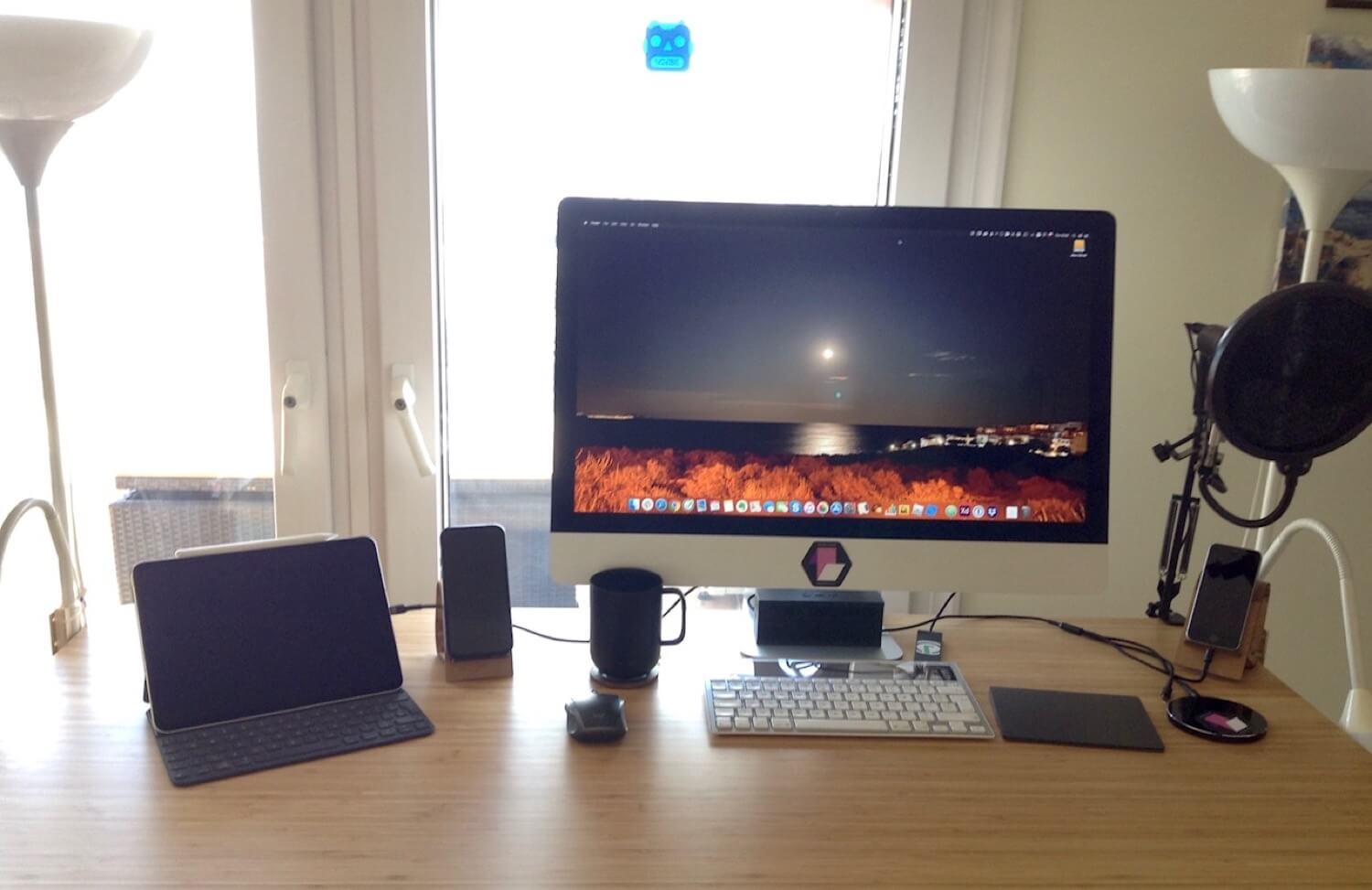 I'm slowly finishing off my Home office renovation which I mentioned in my previous post. I just upgraded my good trusty IKEA stand-up desk (model: Bekant) by getting a new bamboo table top (model: Hilver) - it's wider and shallower than my previous one so there's more space for my iPad Pro. Now that it's set up, let me show you what I've got there so hopefully it serves as an inspiration to you:
Wednesday, January 8, 2020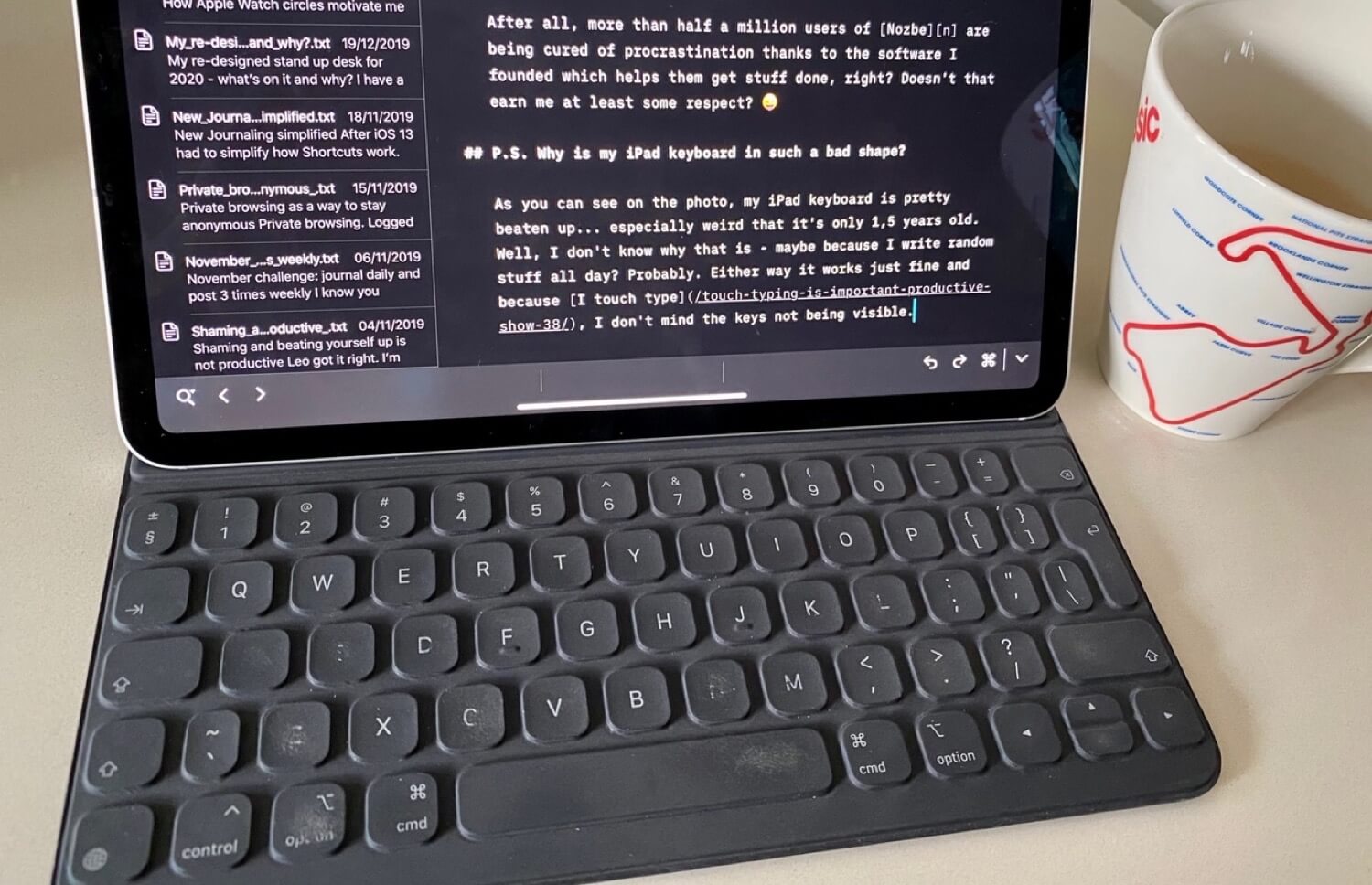 This happened today. My eldest daughter, Milena (11), is sick with chickenpox and she obviously had to stay at home. She's downstairs as I'm working upstairs in my home office. Around 1 pm she gets bored and comes up to visit me and says this:
Thursday, December 19, 2019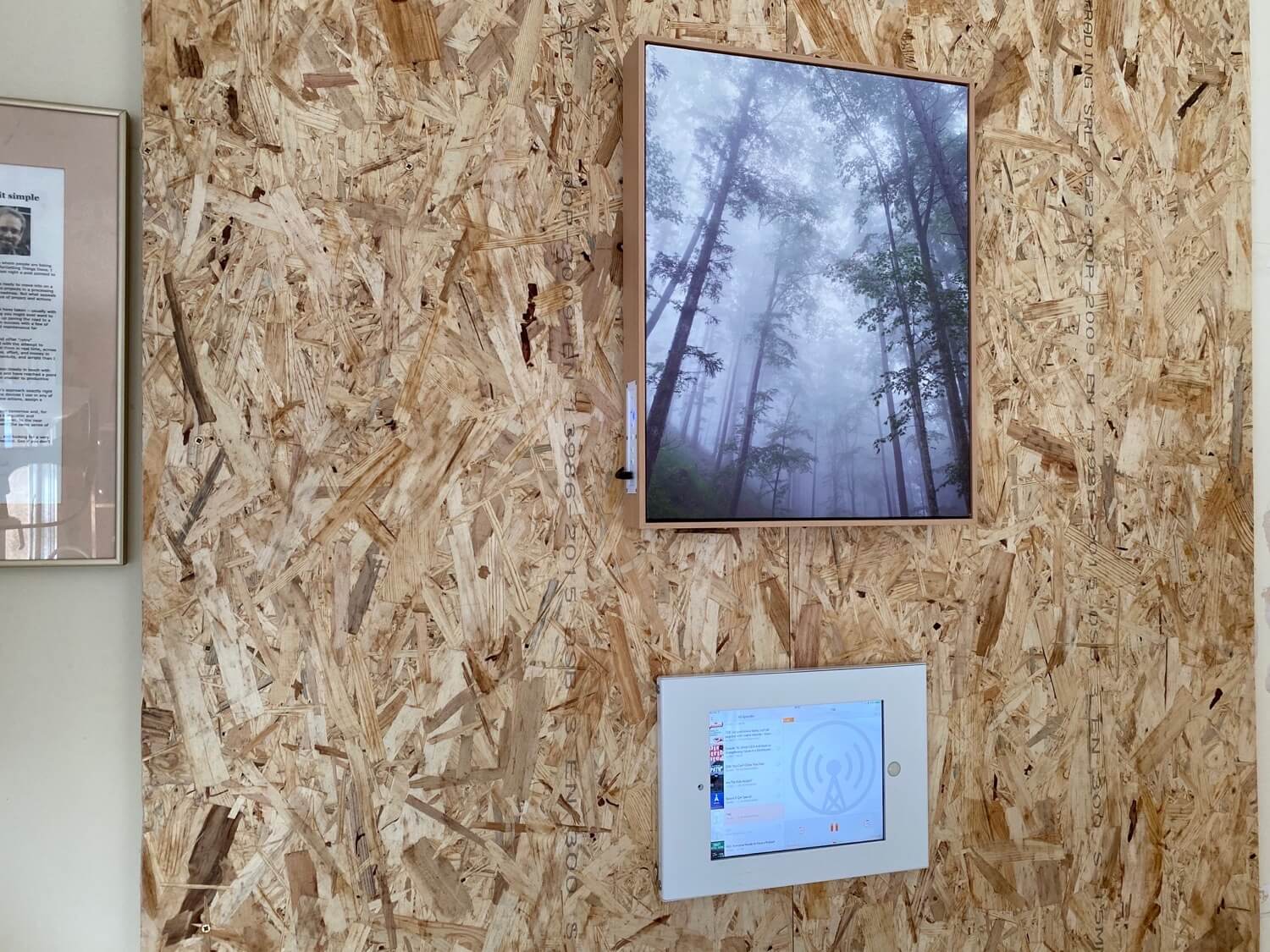 Recently I've been remodeling my home office and one of the design ideas was to make use of my old hardware - and I found a special place for my good old trusty iPad 3 retina which started my iPadOnly journey (back in April of 2012 - so almost 8 years ago!) and it not only hangs there - it still works amazingly - here's how:
Wednesday, August 14, 2019
Today by accident I saw a video of MKBHD using only iPad as his only "portable computer" and I was really impressed how he was doing it. Here are my takeaways:
Tuesday, February 5, 2019
Wednesday, December 12, 2018