Places where I was invited as a guest: press, interviews, podcasts, conferences…
Friday, October 16, 2020
I was invited by two of my favorite productivity podcasters: Augusto Pinaud and Ray Sidney-Smith to their show to discuss the recent launch of iPhone 12 and how these new devices hopefully will help us get stuff done better. More info ℹ️
Tuesday, June 9, 2020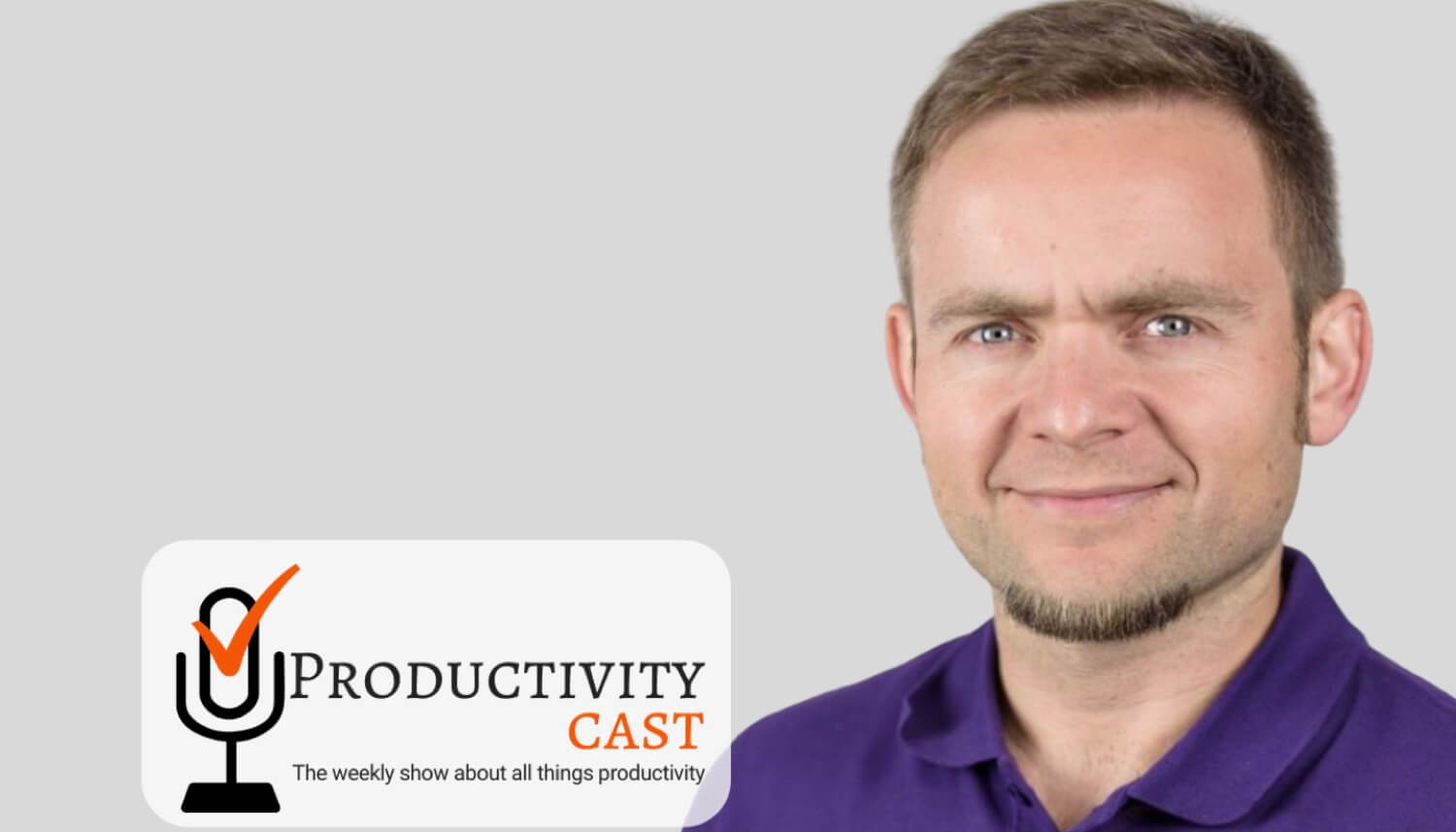 I was invited for an interview on ProductivityCast to talk about Nozbe Teams. I'm a listener of this show, so it was a real treat to be there as a guest.
Monday, September 30, 2019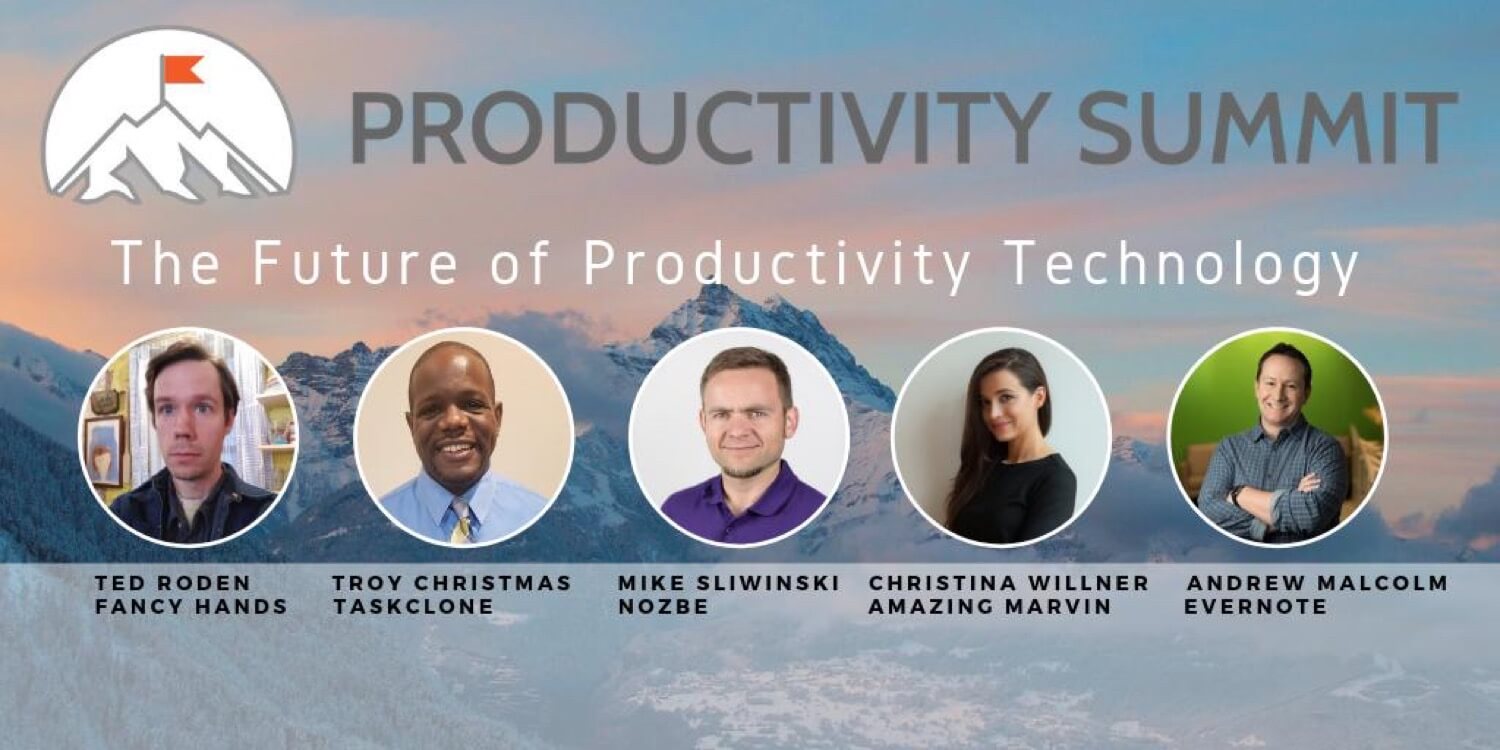 I'm very excited to be participating at the end of this week live at the "Productivity Summit 2019" virtual conference - and unlike Business Systems Summit, this one is not pre-recorded but it will be done live via Zoom, so make sure to sign up.
Thursday, September 26, 2019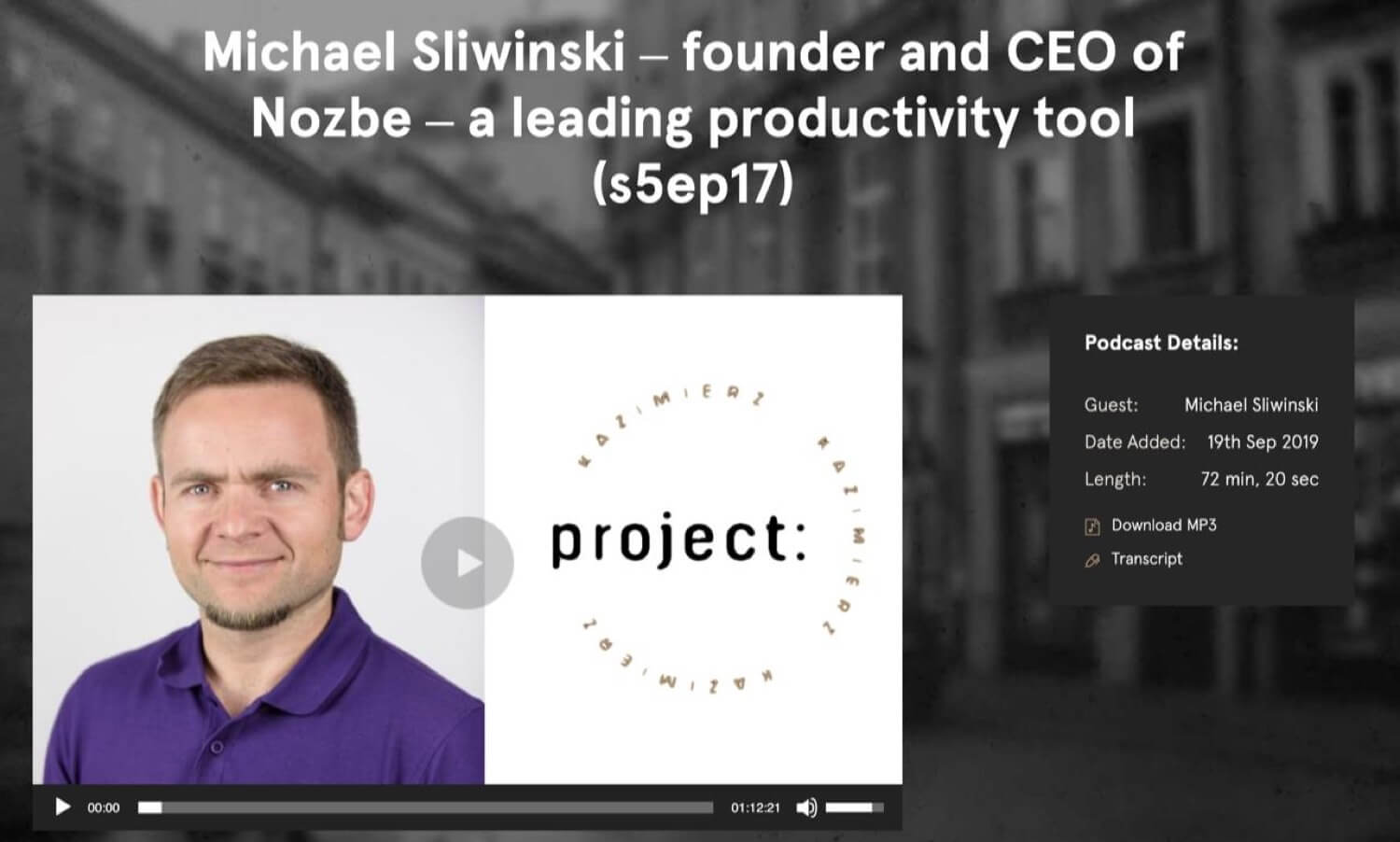 Richard Lucas, who's a very interesting and entrepreneurial guy living in Krakow invited me for a chat about entrepreneurship - how I started Nozbe, the NoOffice way of running it… the works - very complete interview with lots of interesting questions so make sure to check it out and subscribe to his podcast:
Tuesday, September 24, 2019
Increasingly the conferences are going online, kind of #NoOffice style. Recently I was invited to talk on Business Systems Summit about my concept of Pyramid of Communication and this is the teaser video: